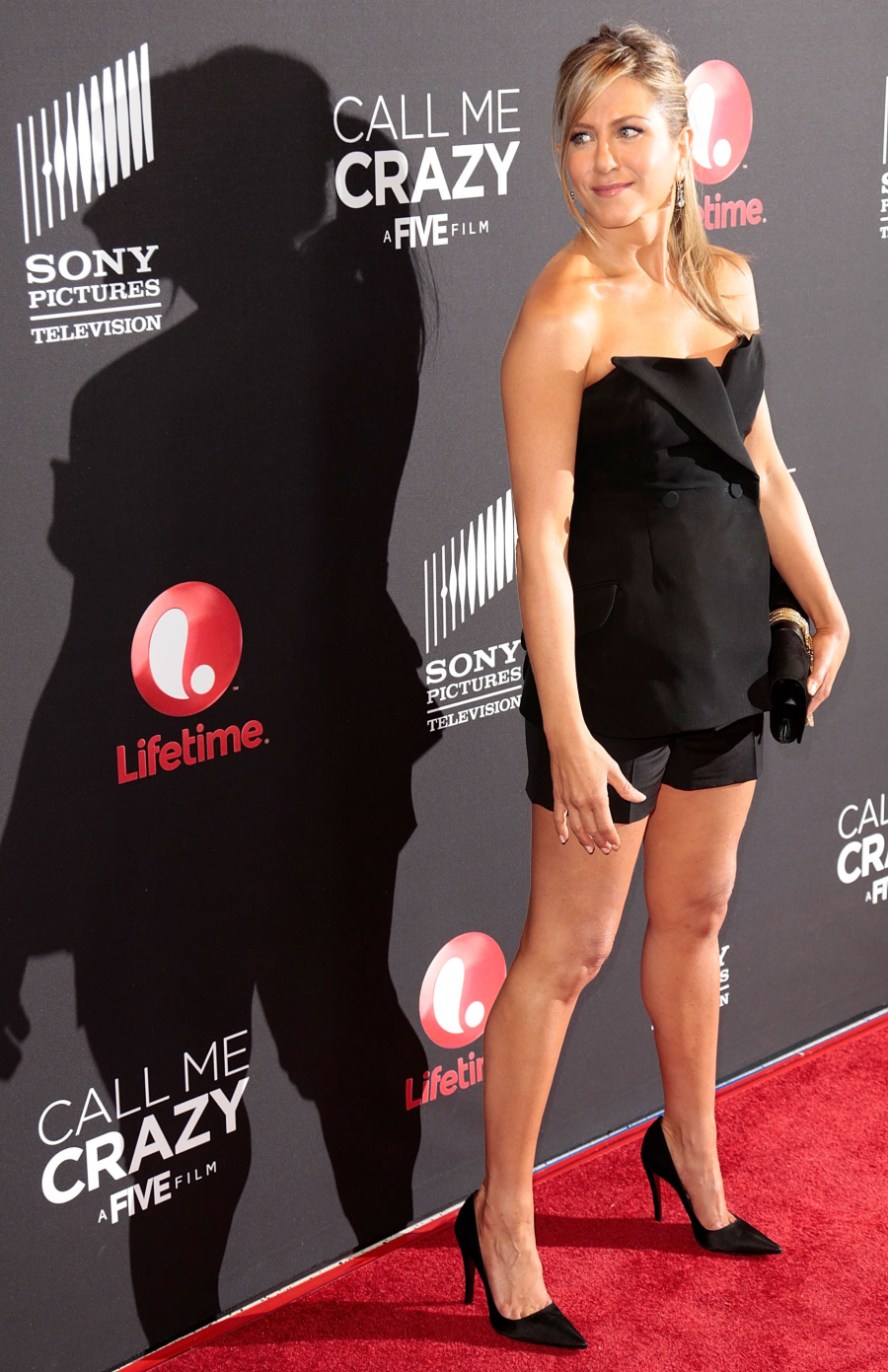 Jennifer Aniston appeals on today's Ellen Show. I think it's to promote Call Me Crazy, the Lifetime short film series which Aniston executive produced. At first, I only read the quotes from this interview and I was prepared to make fun of Jennifer, but after I watched the videos, I was kind of charmed by her. Jennifer is at her best and at her funniest when she's around someone like Ellen. I laughed my ass off at the video of Jennifer trying (and failing) to scare Ellen.
Basically, Ellen and Jennifer are talking about the art of scaring people and Ellen asks her, "Have you not ever scared anyone before? Don't you like to scare? Don't you hide when Justin comes home?" Jennifer admits, "No, he does that to me. Well, he calls it trickery. But he's constantly hiding behind drapes. I'm constantly scared. It's like it doesn't get old on me." The videos are below:
Jennifer also sort-of debunks the rumor that there's a planned Friends reunion. Marta Kaufman (co-creator of Friends) debunked the rumor two nights ago too. I just don't think it's happening at all. Jennifer probably wouldn't do it, I can't see Matthew Perry doing it (although I hope he comes back for more episodes of The Good Wife because he's AMAZING on that show), and Courteney Cox is probably over it too. I think Lisa Kudrow and Matt LeBlanc might do it if everyone else did it. And Schwimmer? God knows.
I'm including some photos of Jennifer at Tuesday night's premiere of Call Me Crazy. We didn't talk about the "cupping" photos yesterday. Why is cupping a thing?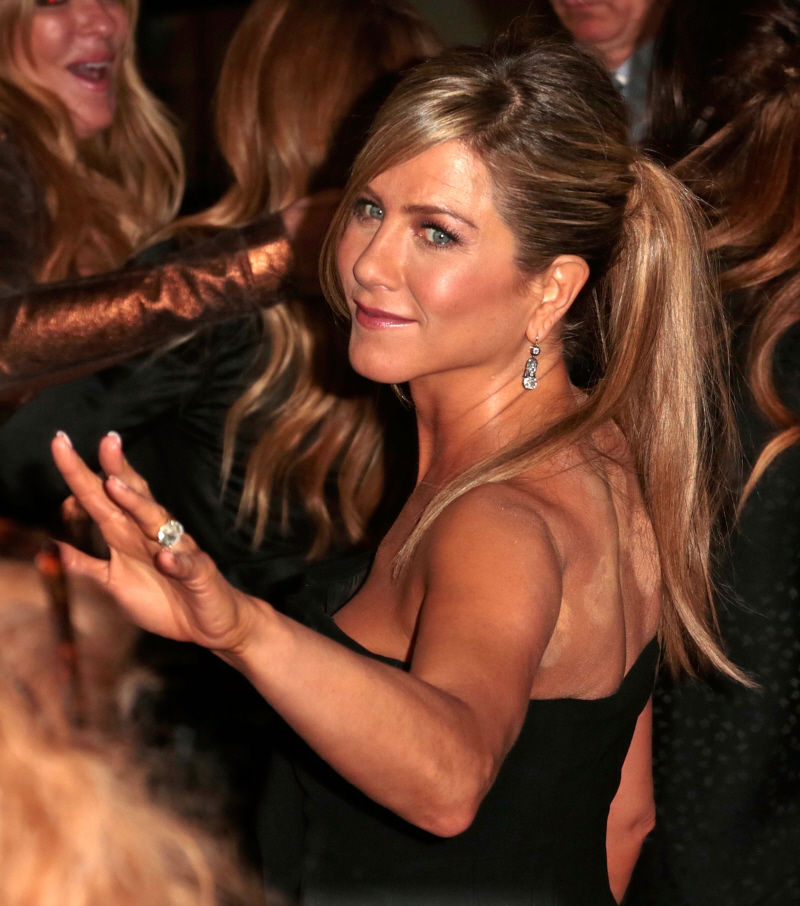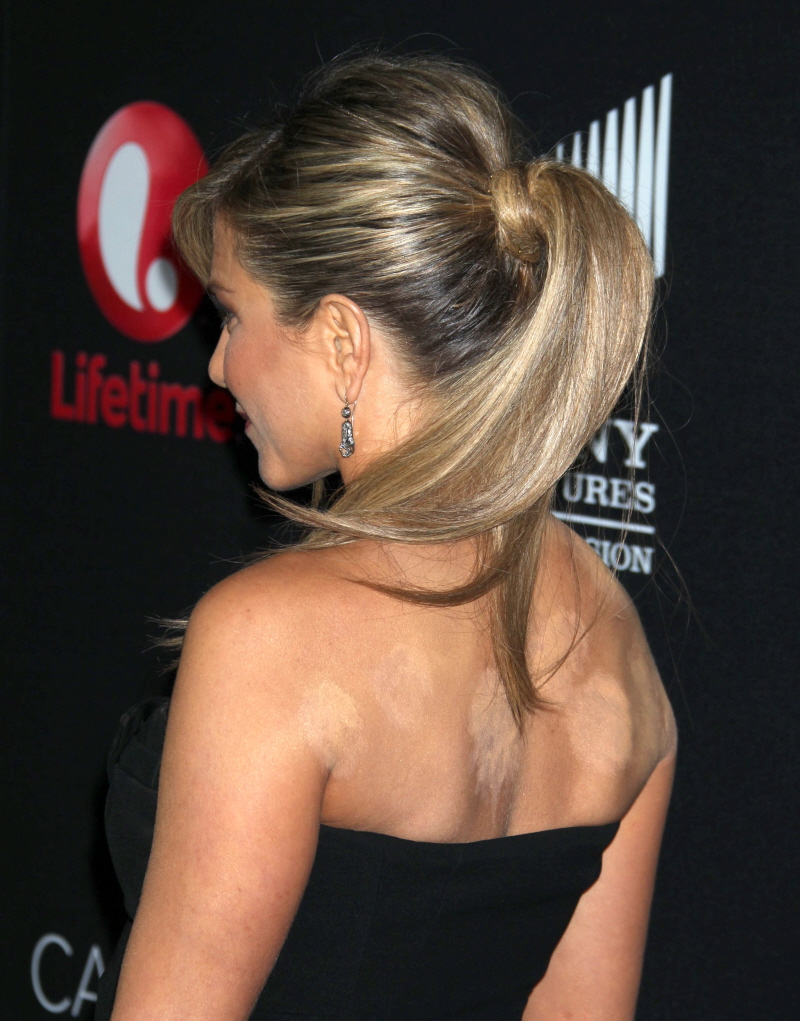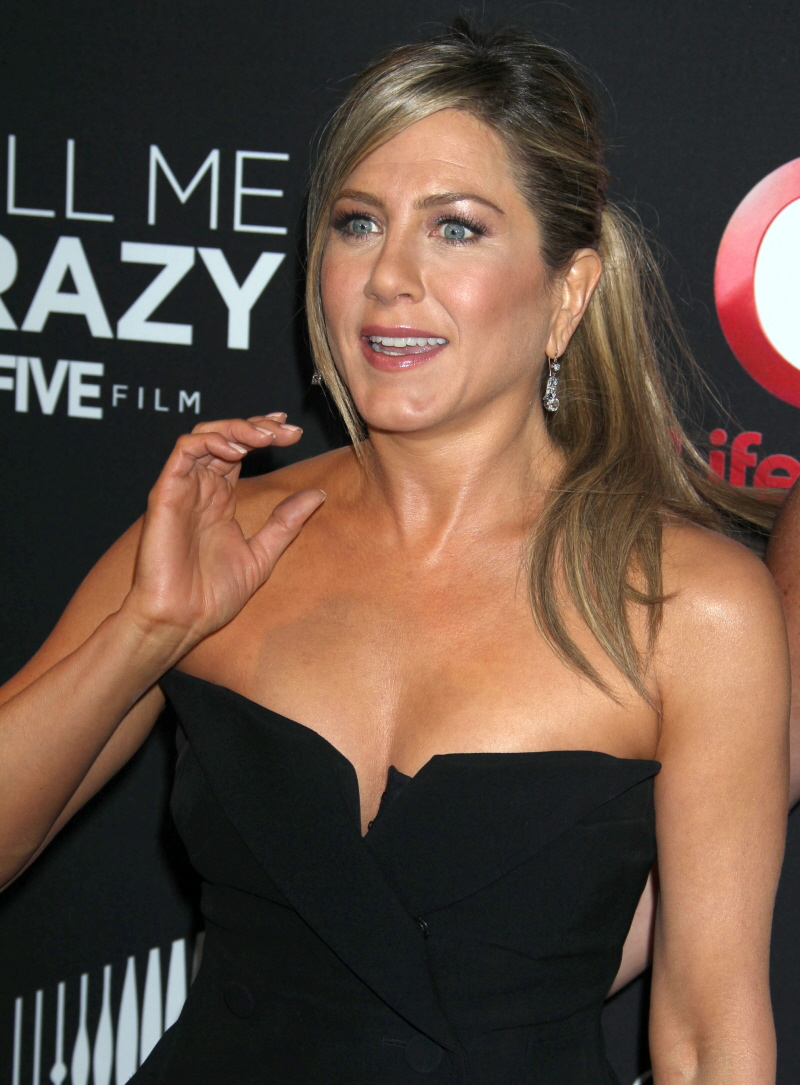 Photos courtesy of WENN, Fame/Flynet.