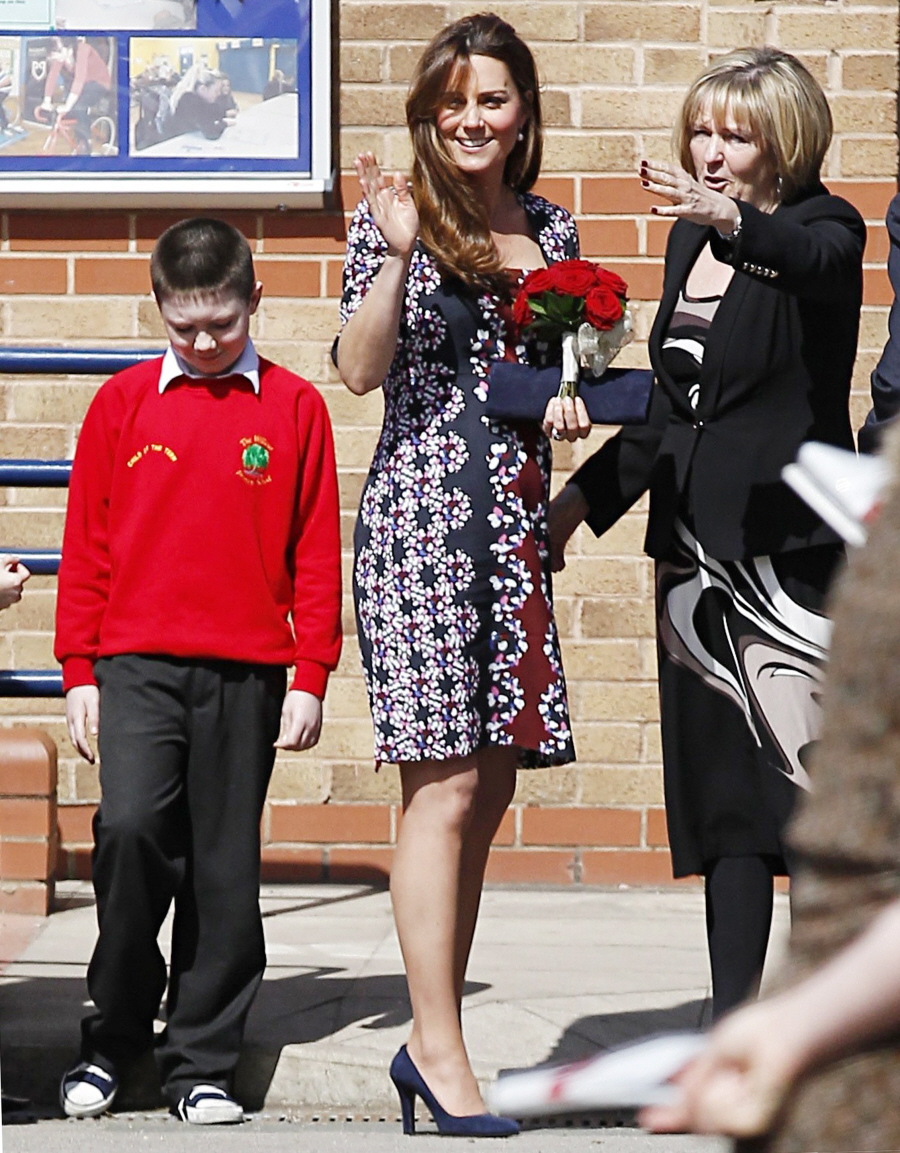 It's insane to me how Duchess Kate still looks so slim. I'm not saying it's a conspiracy or anything, and I'm not even accusing her of "dieting" while pregnant. I'm sure she's eating properly and she's probably even giving into some cravings for pastries or chocolate. I'm sure she's just got that kind of body type which makes it look like she's carrying really small. But it's still startling. These are photos of Kate at Willows Primary School in Manchester earlier today. Kate wore Erdem – I'm not crazy about the (£1,065) dress, but I think this is something new, at least. You can see some other photos of the dress here – I can't believe how expensive it is! You're going to pay more than $1500 for THAT? I'm also thankful she's not wearing the same LK Bennett nude heels we've seen a million times, although I'm sure we've seen these navy heels before – she's not a shoe person. At all. Here's more about her trip:
The Duchess of Cambridge has been receiving countless gifts ahead of her baby's arrival in July, but on Tuesday she was given something for the other little darling in her life – her beloved Cocker Spaniel, Lupo.

As Kate was heralded by hundreds of excited children celebrating St. George's Day, she was presented with a basket of goodies for the royal pup.

Among those greeting her at Manchester's Willows Primary School on Tuesday was student Chloe Pomret, 10, who joined the school's "executive dog," a Cavalier King Charles Spaniel named Henry, to present the expectant mother with roses and gifts for Lupo.

"Henry, you have gone to so much trouble," Kate, 31, said with a laugh, upon greeting the school's dog.

Dressed in a floral frock by Erdem and blue suede heels, Kate – and her ever-growing baby bump – arrived at the school after traveling from London via train.

The Duchess visited the school to launch a new counseling program, which will see two of her own charities – Place2Be and Action on Addiction – partner with with the Royal Foundation (run alongside her husband Prince William and Prince Harry) and Comic Relief.

On April 11, the day Kate's visit was announced, Willows Primary School – which is located in Wythenshawe estate (the setting for the British TV show Shameless) – was the target of vandals, when a fire was set to the new $60,000 playground.

The crime was a blow to students, teachers and parents.

"It was such a shame as the school has been so inspirational that there hasn't been any trouble for many, many years," head teacher Anne Whitehead said. "But the way the community has rallied round has been remarkable and so heartening. We have received so much in the way of donations that we are going to be able to build an extension to the playground, which is marvelous."
Oh, it's nice that she got the memo about how she travels. It's nice that she took the train as opposed to taking a private helicopter everywhere. Also: she came from London! Ha! Because she's just a housewife in Wales, remember? Seriously, when is she EVER in Wales? I called it way back when they announced that they would be living in Wales for the first years of their marriage – Kate loves London. She tried to play the "I'm just a military wife, living in the country" card but she was always in London.
Something nice: it's good to see a surge of public appearances from Kate lately. And by that I mean that she's averaging about two a week for the past month. Still, it's better than nothing, I guess, and we'll be able to reuse these photos when she goes on maternity leave.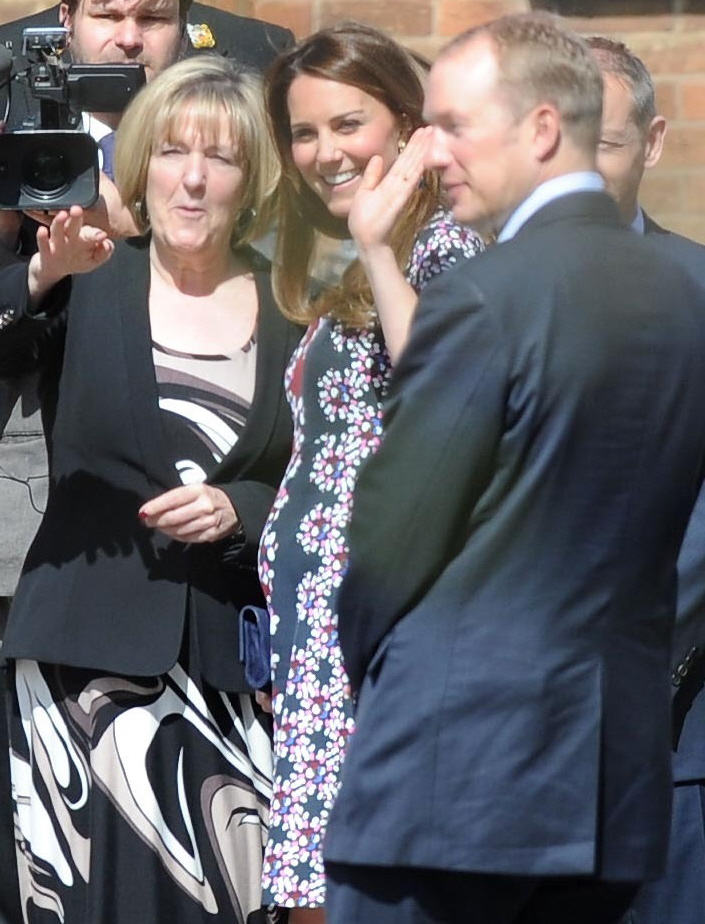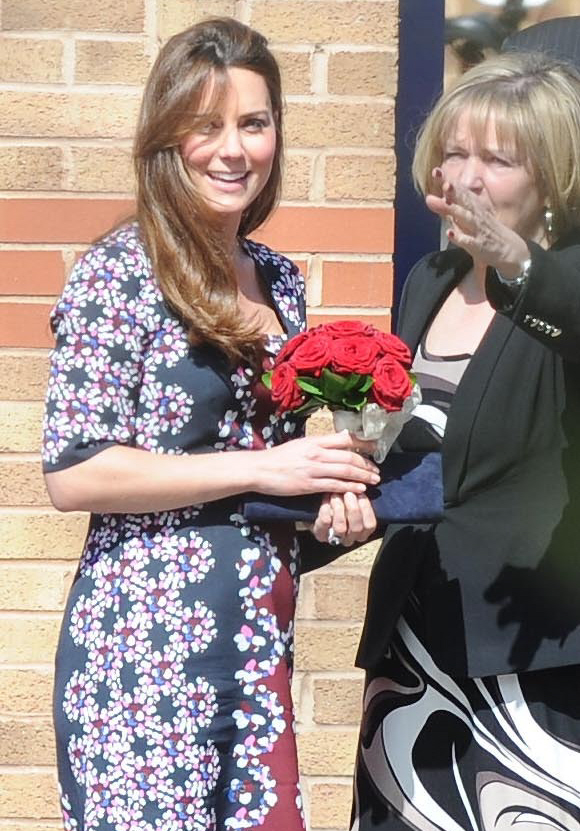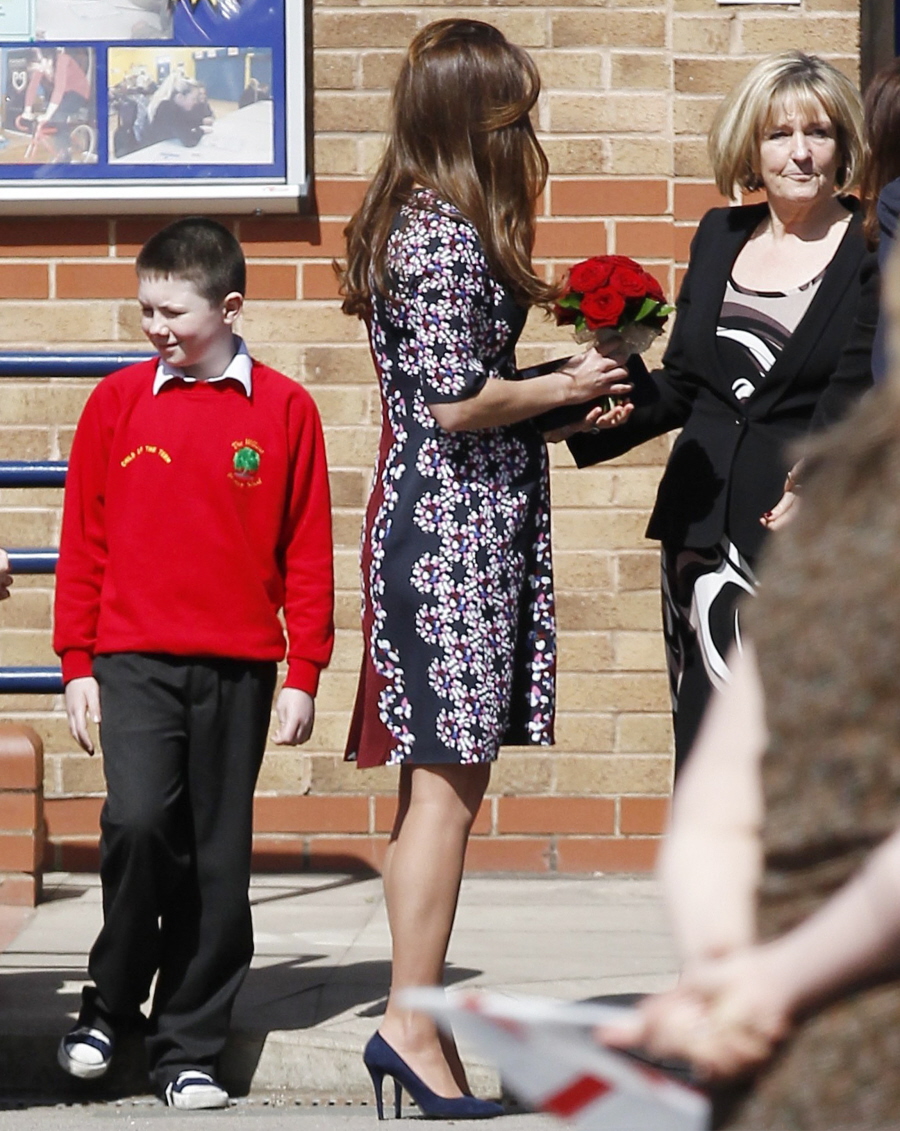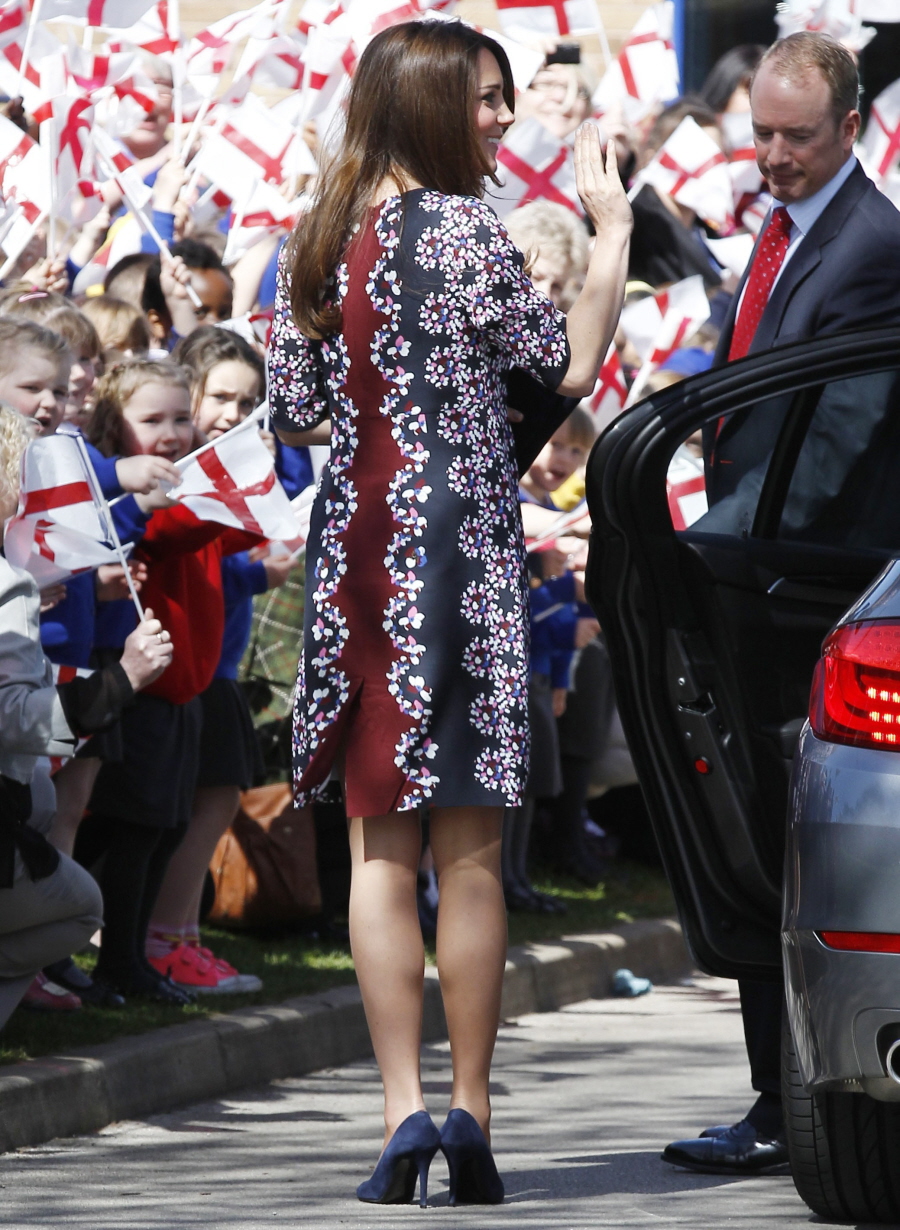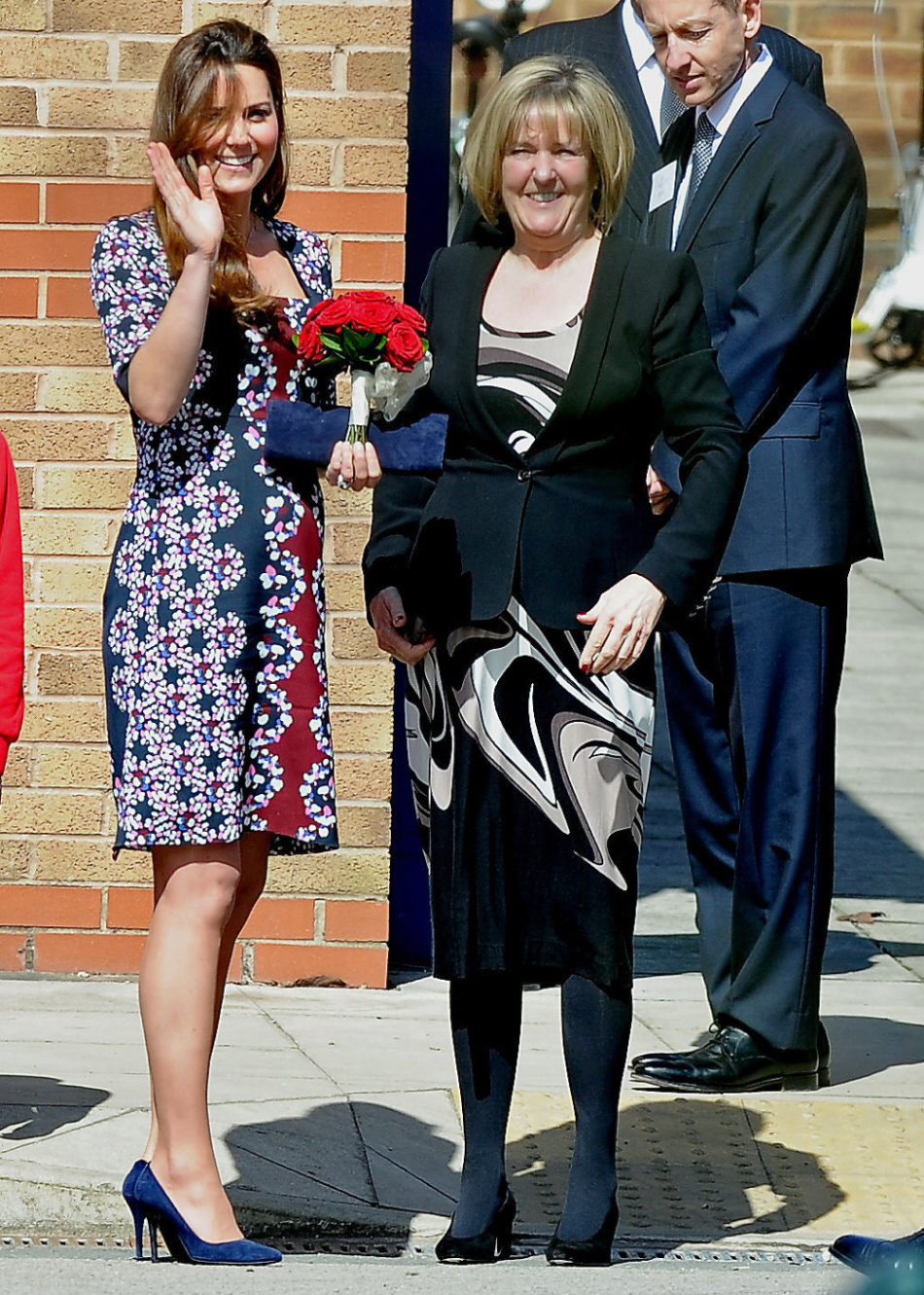 Photos courtesy of Fame/Flynet and WENN.