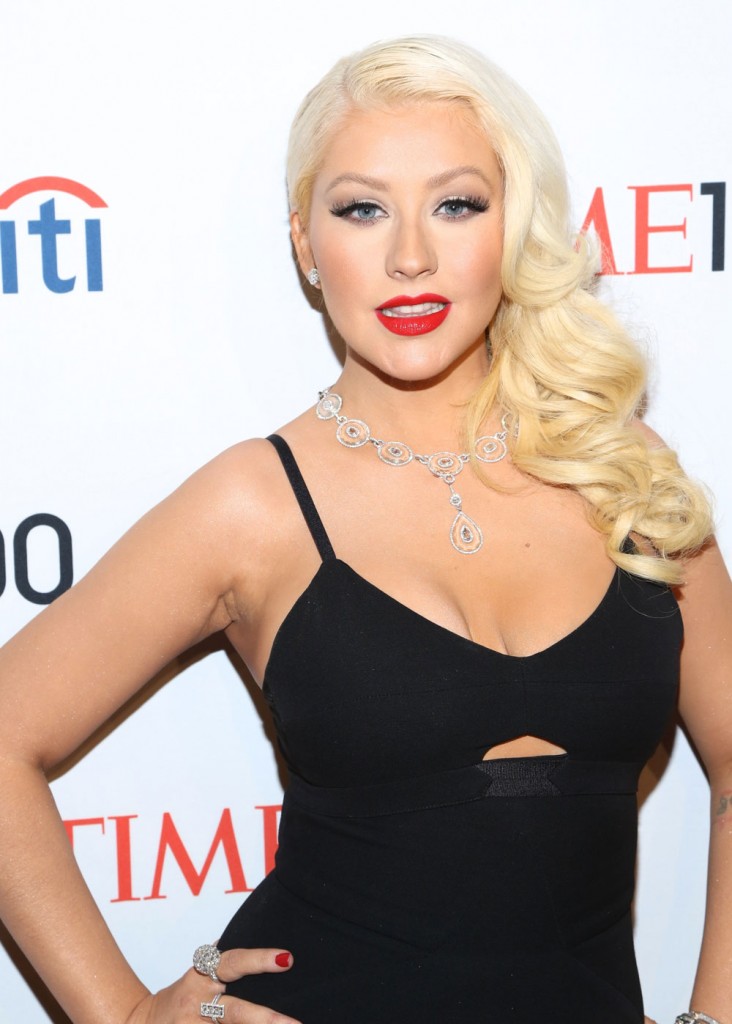 Remember how Christina Aguilera cleaned up her act for her last red carpet appearance, like how she toned down the makeup, wore something flattering, and looked sober? Yeah, that's over. People were pointing out that she'd lost weight too, but to me the takeaway was that she was wasn't sporting clown makeup and a tight hooker dress. At the Time 100 Gala last night, Christina went back to her comfort default look of bleached bottle blonde, red lips, and a burnt orange complexion. Like Pamela Anderson, it must be hard for her to quit that. Baby steps. She does look somewhat sober though and that's an improvement.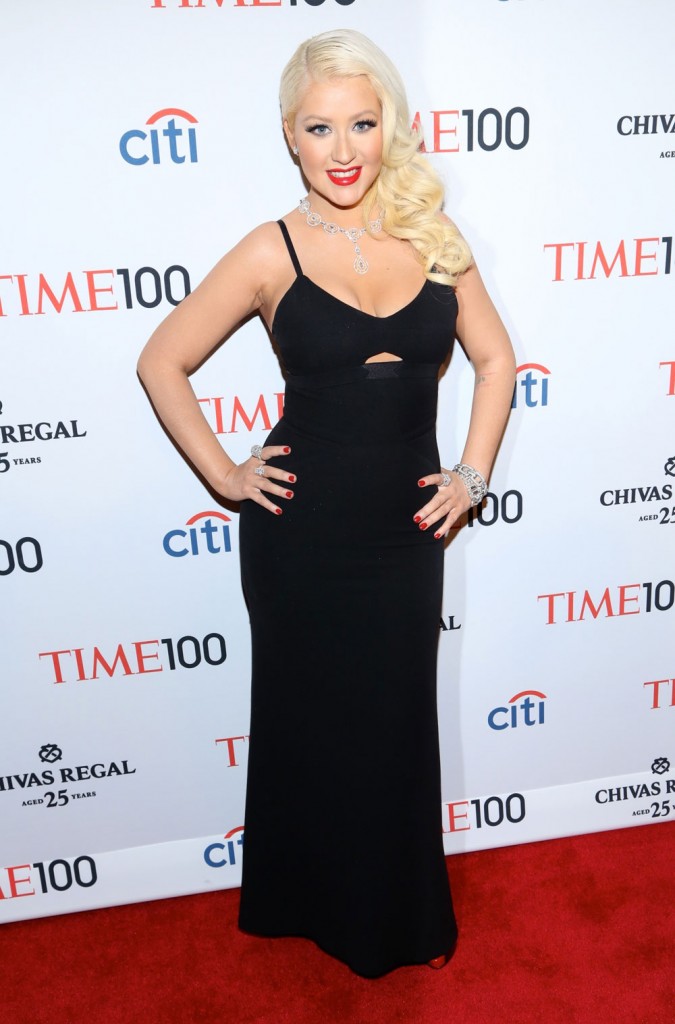 Christina somehow earned a spot on the Time 100 list, and they call her "one of the most talented artists the world has ever seen and heard." It's too bad her antics have overshadowed that for years.
I like her black dress somewhat. (Update: Thanks to everyone who pointed out that her dress is Victoria Beckham!) I mean, it's not amazing or anything but it suits her well and she's showing off her figure without hanging out all over. That necklace is overkill but it's gorgeous. I would love to wear that. Still, look at this closeup of her face. How do you put on makeup like this (or get it applied) and not feel self conscious? Granted I understand wearing this type of makeup for a performance, but not for a night out. Ridiculous.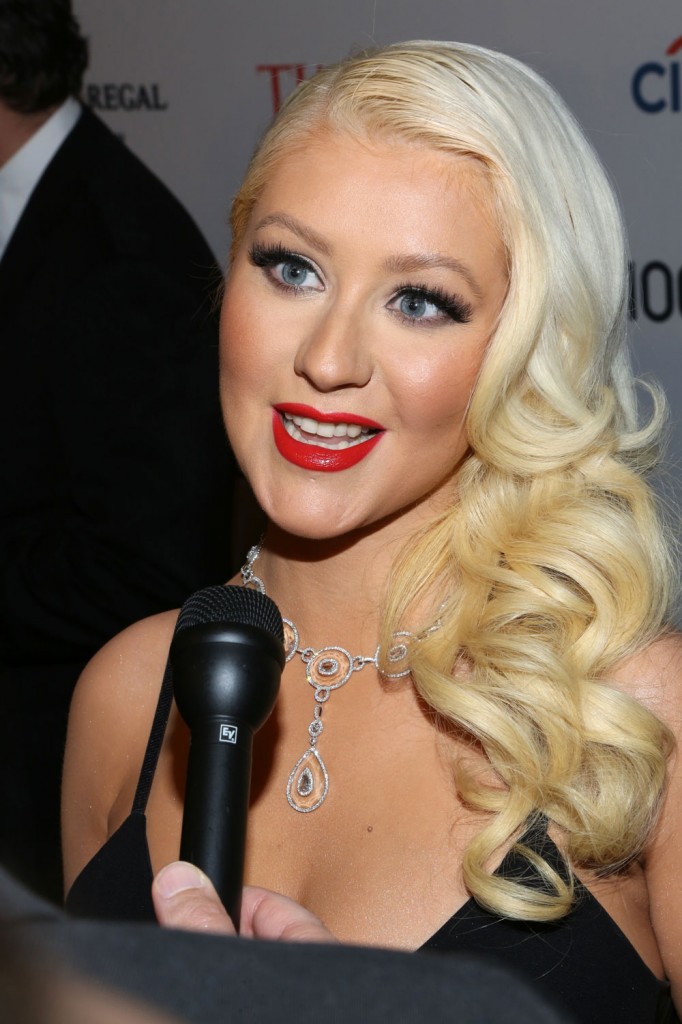 Mia Farrow was there rocking a Sox t-shirt with a black pantsuit. She didn't get a spot on the Time 100 though. I love her! Her shirt reminds me of Neil Diamond leading a sing-along to Sweet Caroline at Fenway. That story gets me choked up every time.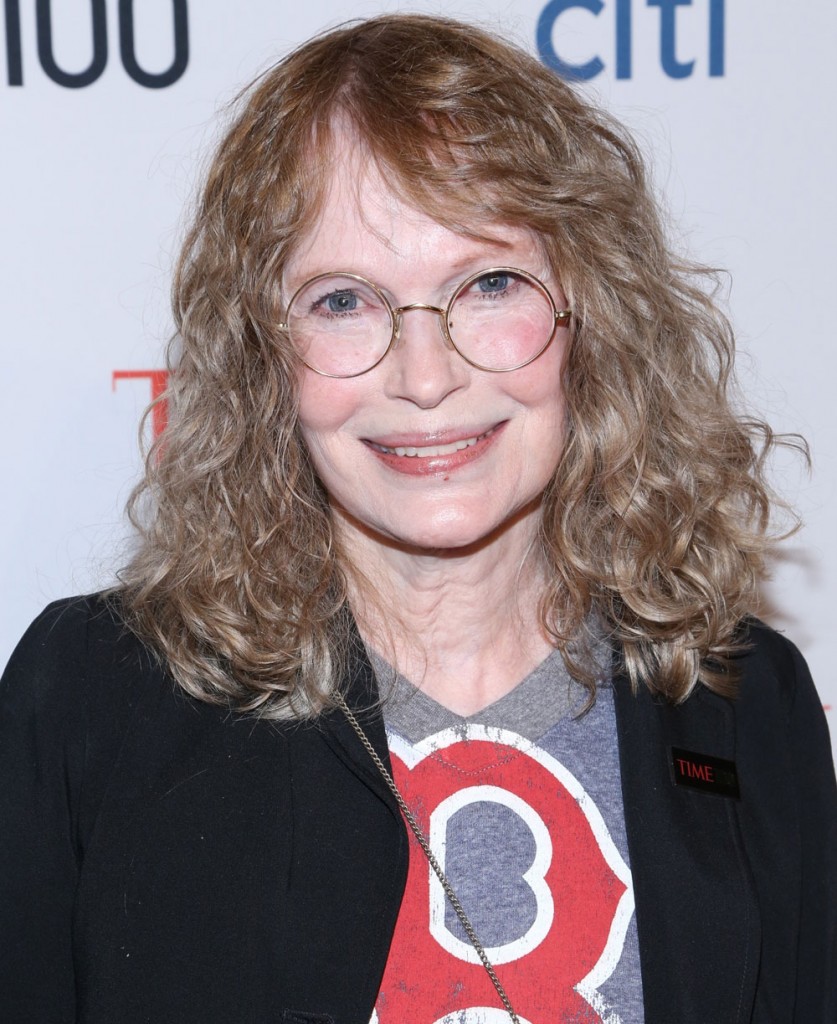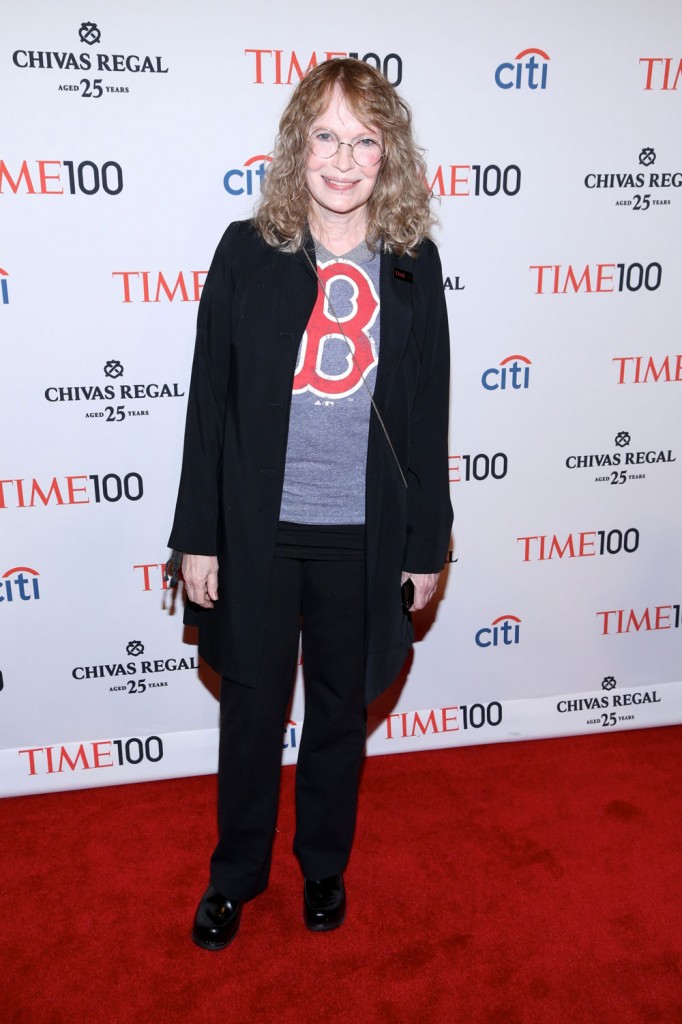 Getting back to the point, Kaiser covered some of the other notable guests last night, so I'm just going to check out some of the guys. Here's Frank Ocean looking very fine. He's one of Time's 100 most influential people and our photo agency labeled him "guest." That's a shame. Damn he looks good in a tux. He's all of 25 years old so I need to stop thinking about him in that way.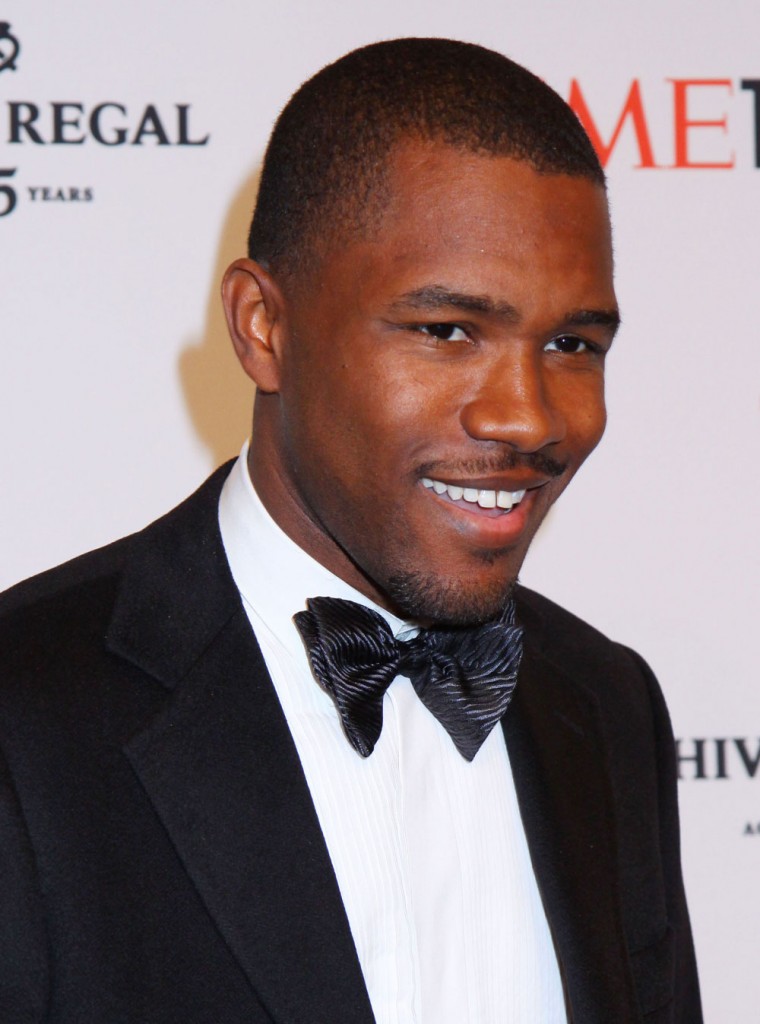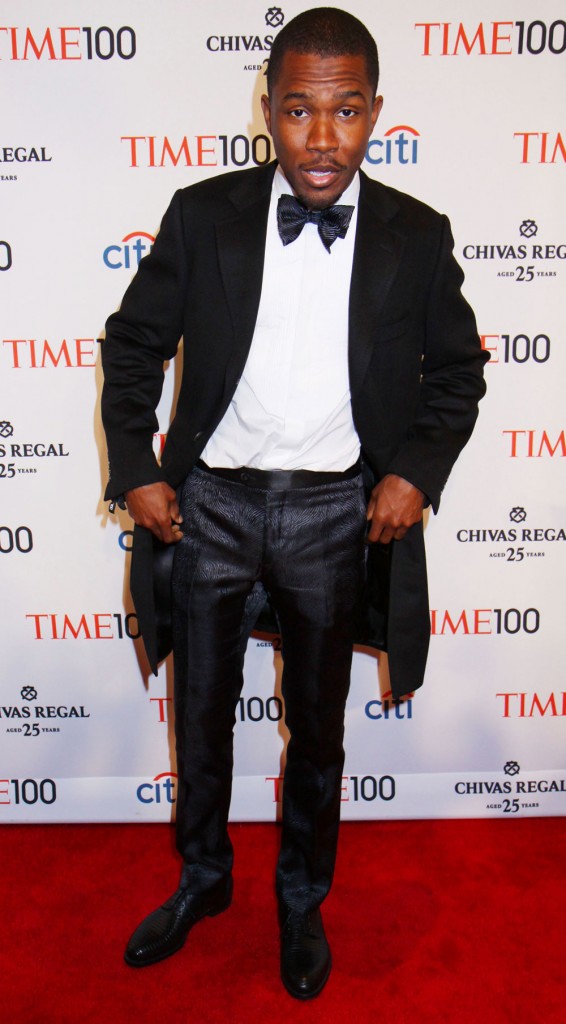 Jimmy Fallon and his lucky wife, Nancy Juvonen. They look like they're having a blast. I would love to hang out with them.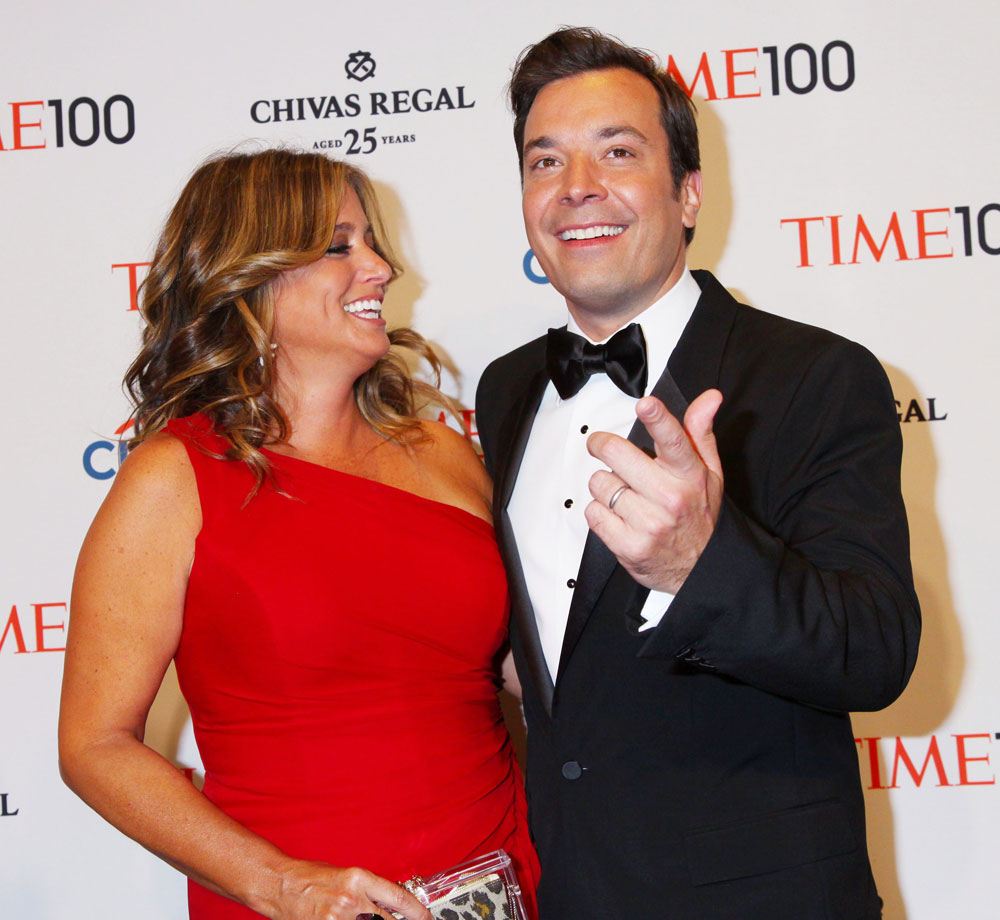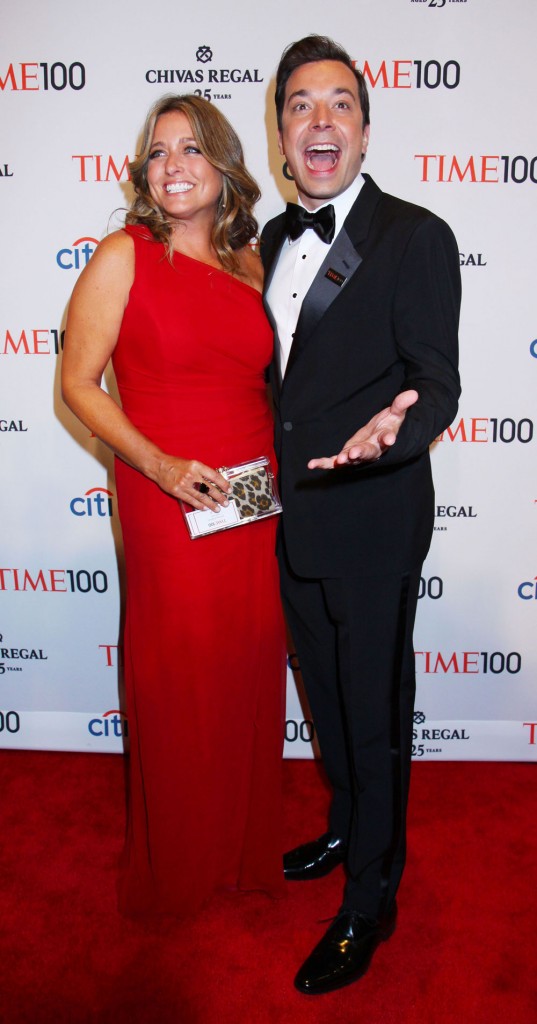 Ricky Gervais with his partner, who is coincidentally named Jane Fallon. (No relation to Jimmy.) I would rather be married to Jimmy than Ricky. Ricky seems like he could be a real pain in the ass.