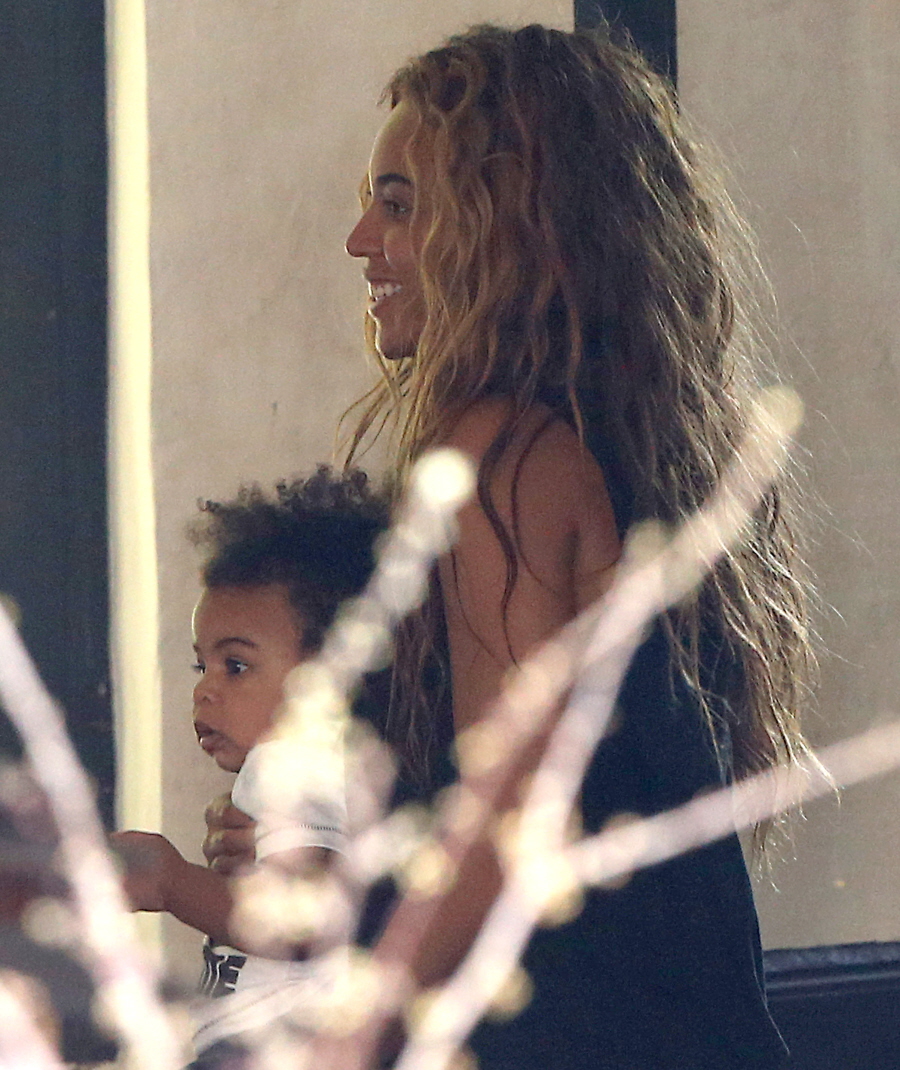 I've never really understood the significance some people have put on seeing Blue Ivy Carter's face. Beyonce and Jay-Z showed her face in baby's first photos, released just a few weeks after Blue was born. And since then, we've had glimpses of Blue in various candid photos. What's the big deal? Is it just so we can see which parent Blue takes after? Well, enjoy. These are some pics of Blue, Bey and Jay in Paris yesterday. They went to eat at Septime. Blue wore a "Pump up the volume" t-shirt and a binky. And a 'tude. Look how she's all "NOT THE FACE" when her dad tries to kiss her. It's cute.
Anyway, I think Blue looks like a blend of her parents, quite honestly. Maybe I'm a bad judge of babies and who they look like. Like, while I definitely see Heath Ledger in Matilda Ledger, I also see a lot of Michelle Williams in there too, but no one ever says that. I think Blue will end up looking a lot like Beyonce as she grows up. She seems to have her dad's world-weary eyes though.
And can I just say? From all of the photos we've seen of Jay-Z with his daughter over the past 15 months, I do think he's a reasonably hands-on dad. I'm sure they have nannies and all of that, and it's not like he's got the same daddy-baby bonding that other first-time fathers would have, but I'm just saying that Jay looks very comfortable holding his daughter and she looks very comfortable with him too. You know he's going to spoil the hell out of her too. He's going to just get drunk on spoiling his princess.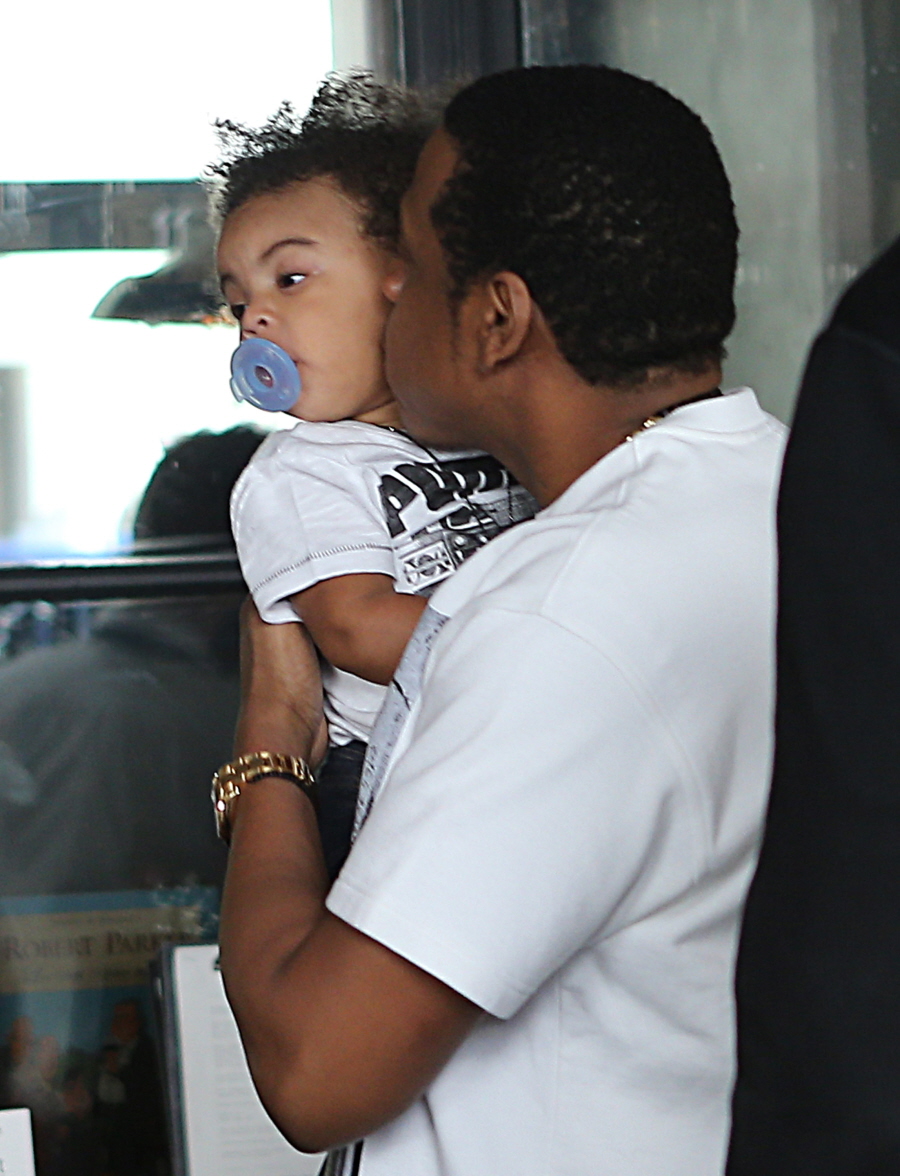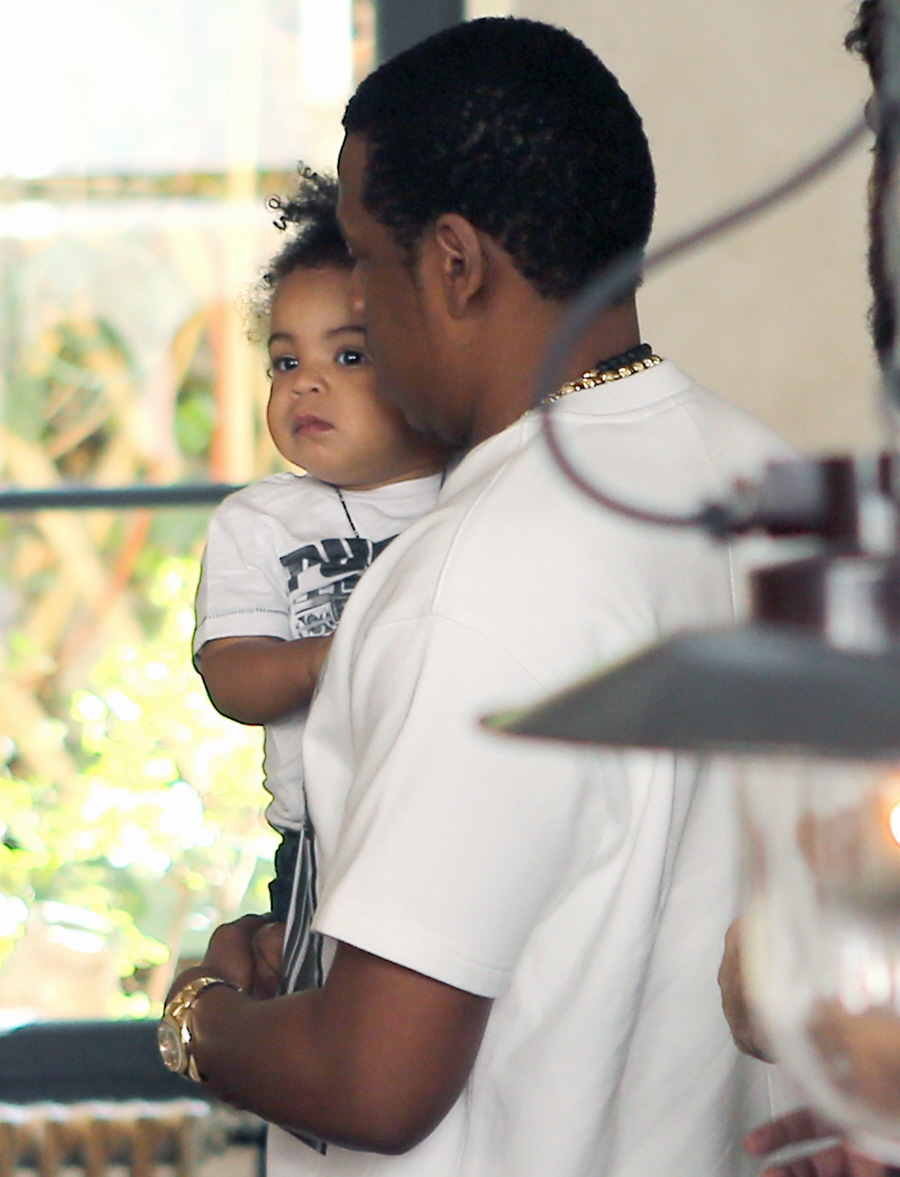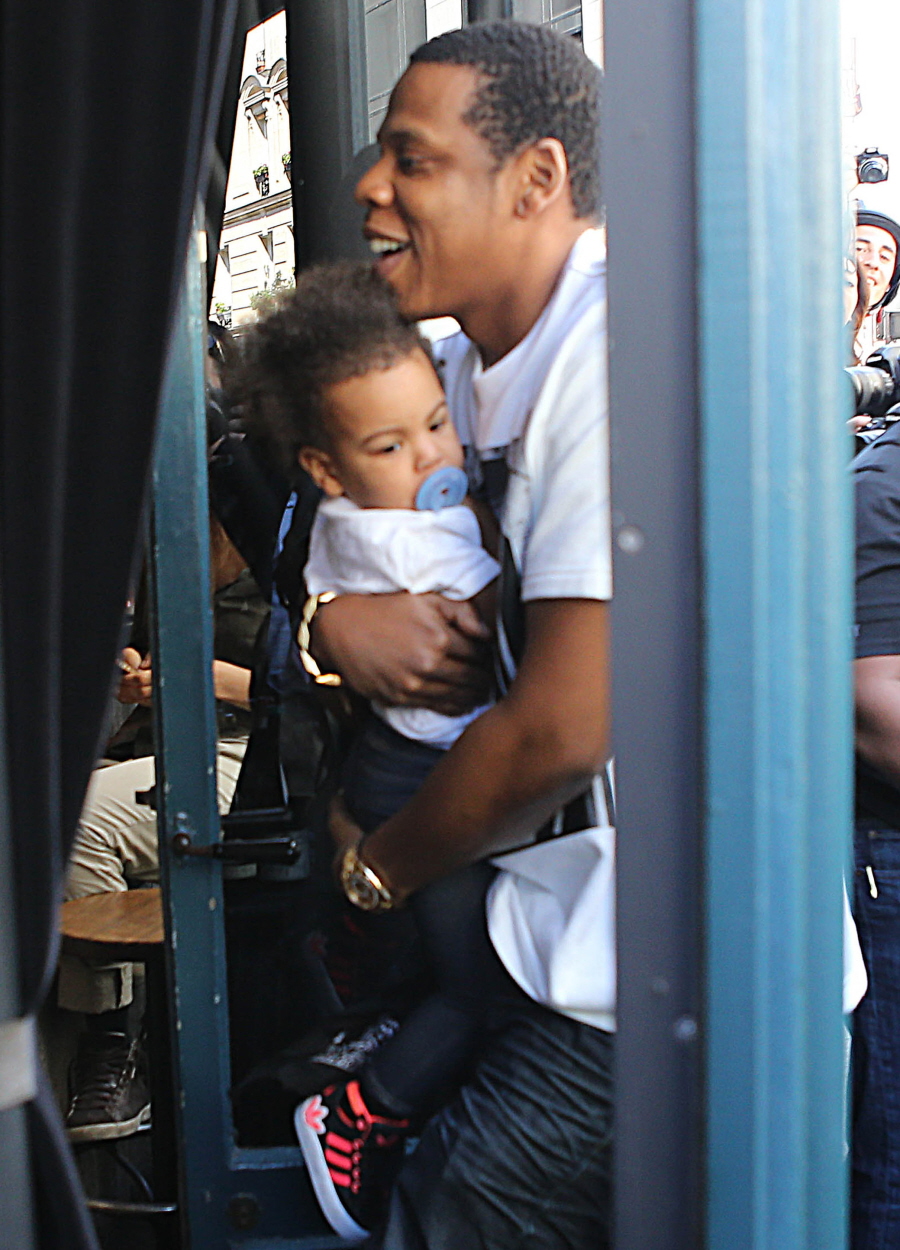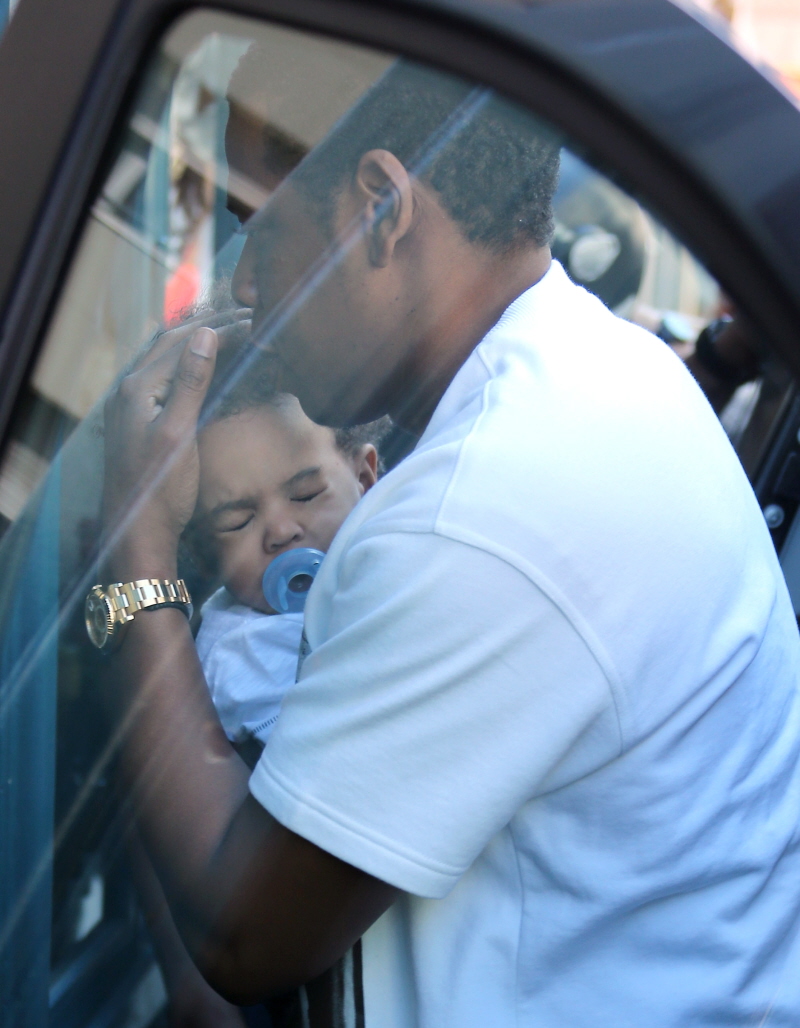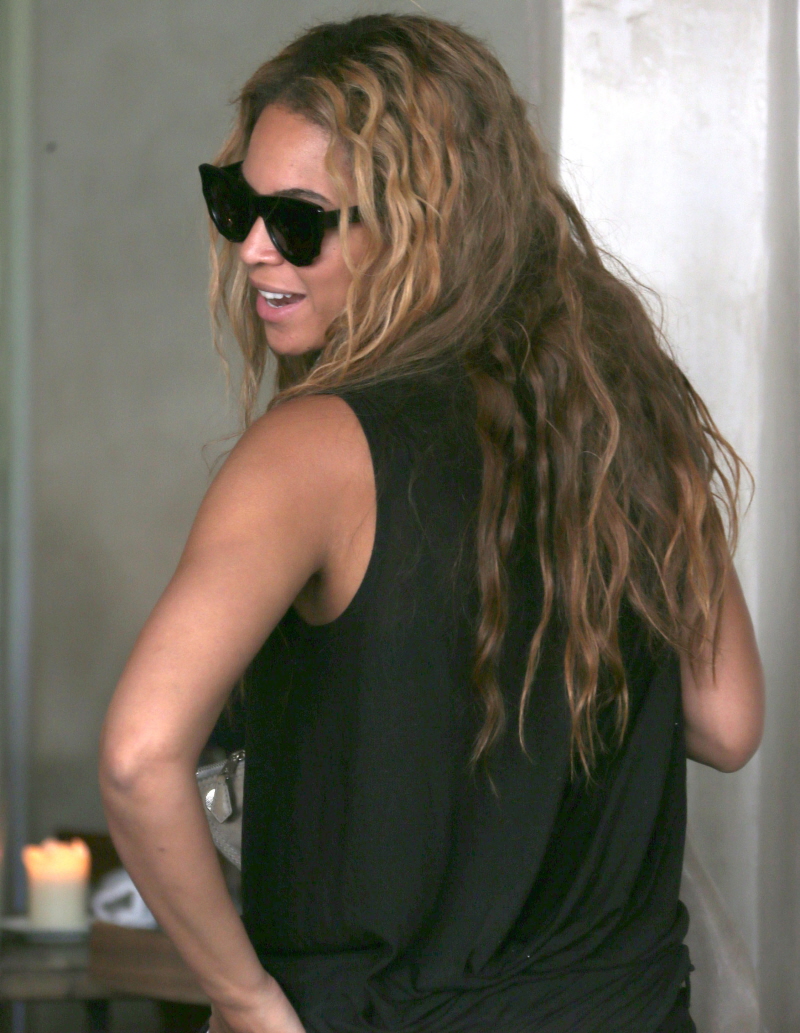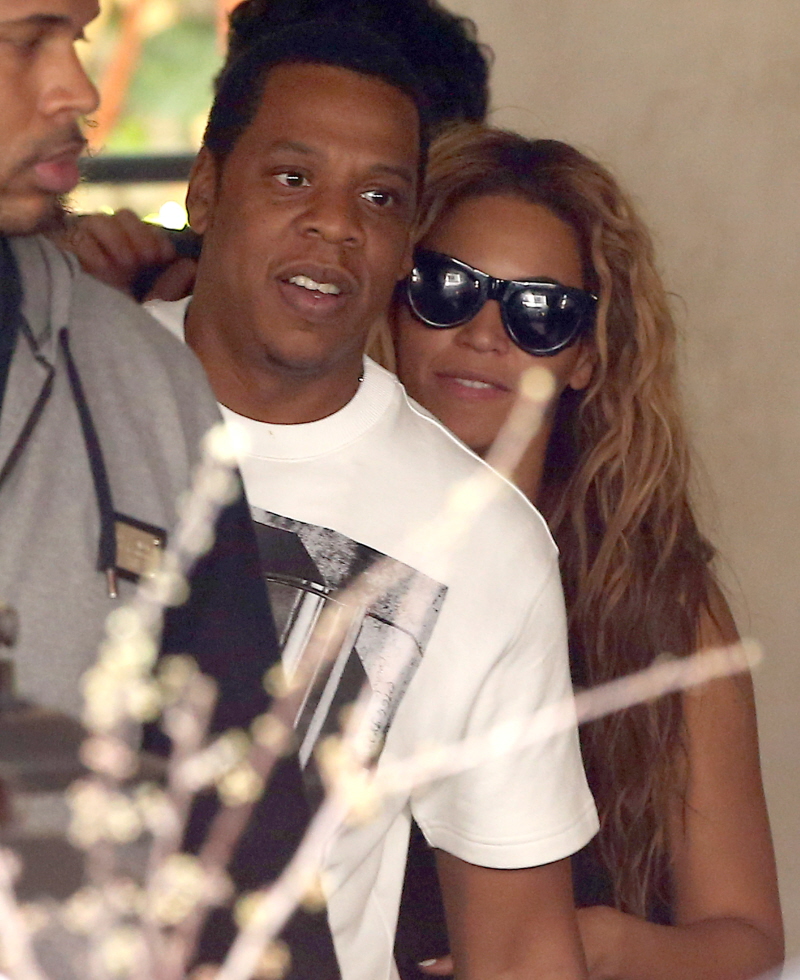 Photos courtesy of Fame/Flynet.