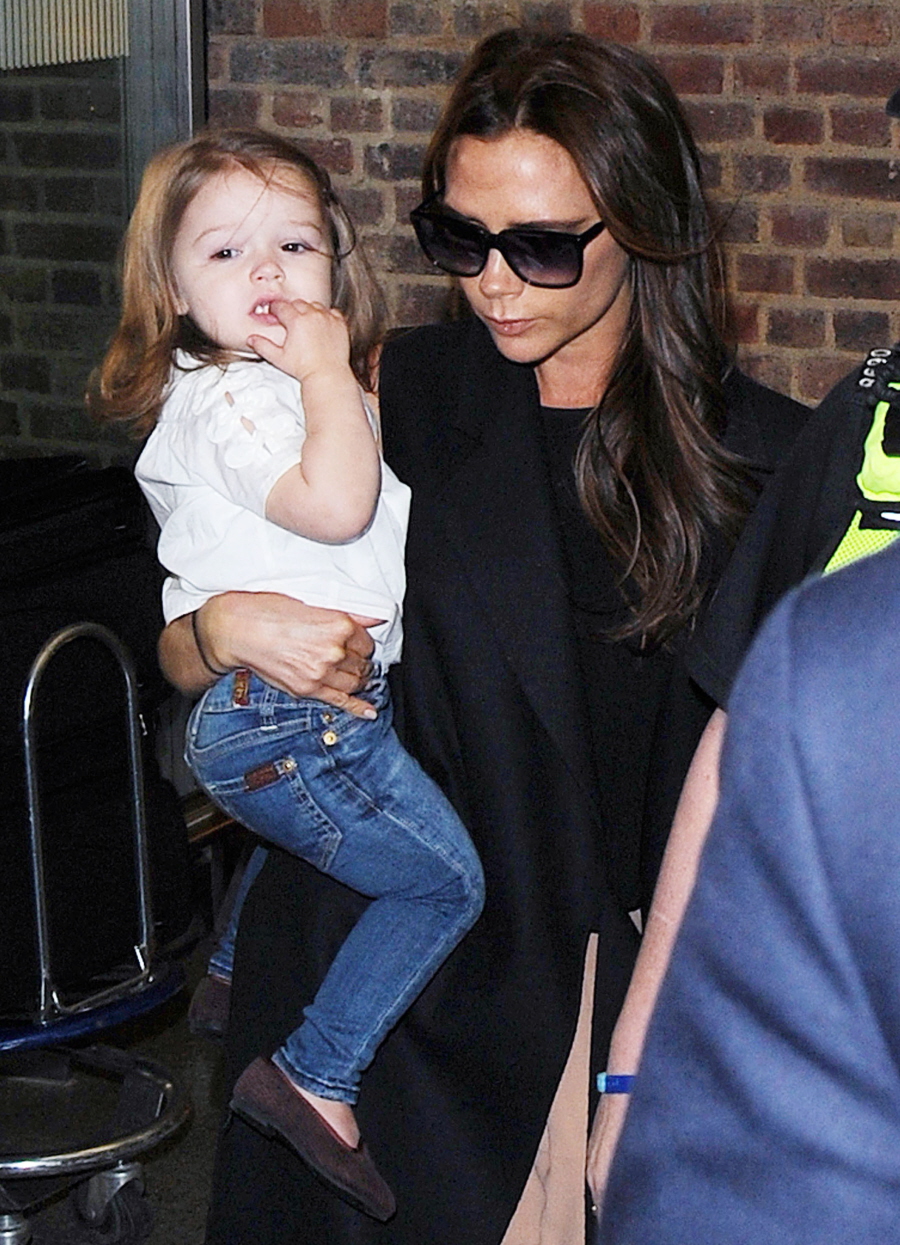 I was going to make this post about Victoria Beckham and how she got a haircut, but then I saw these photos and now that's over. OMG OMG OMG Harper Seven deigns to wear baby jeans!! And not just any jeans – baby skinny jeans!! This is the first time I think I've ever seen Harper in jeans or anything kind of sporty and NOT frilly. Did David dress her this morning? Why do I think that David is the one putting Harper in frilly things to begin with? No, I think we have to accept that Victoria decided that today was the day to put Harper Seven in skinny jeans. Harper looks jazzed about it too, doesn't she?
Anyway, these are pics of Posh and Harper at the Eurostar station in London – they were traveling to Paris to see David on his birthday, which is today. Happy birthday, Goldenballs! You can't even see where Posh has had her hair cut, right? She posted photos a few days ago of her hair stylist giving her some kind of rock n roll bob, but I think she's had extensions put back in?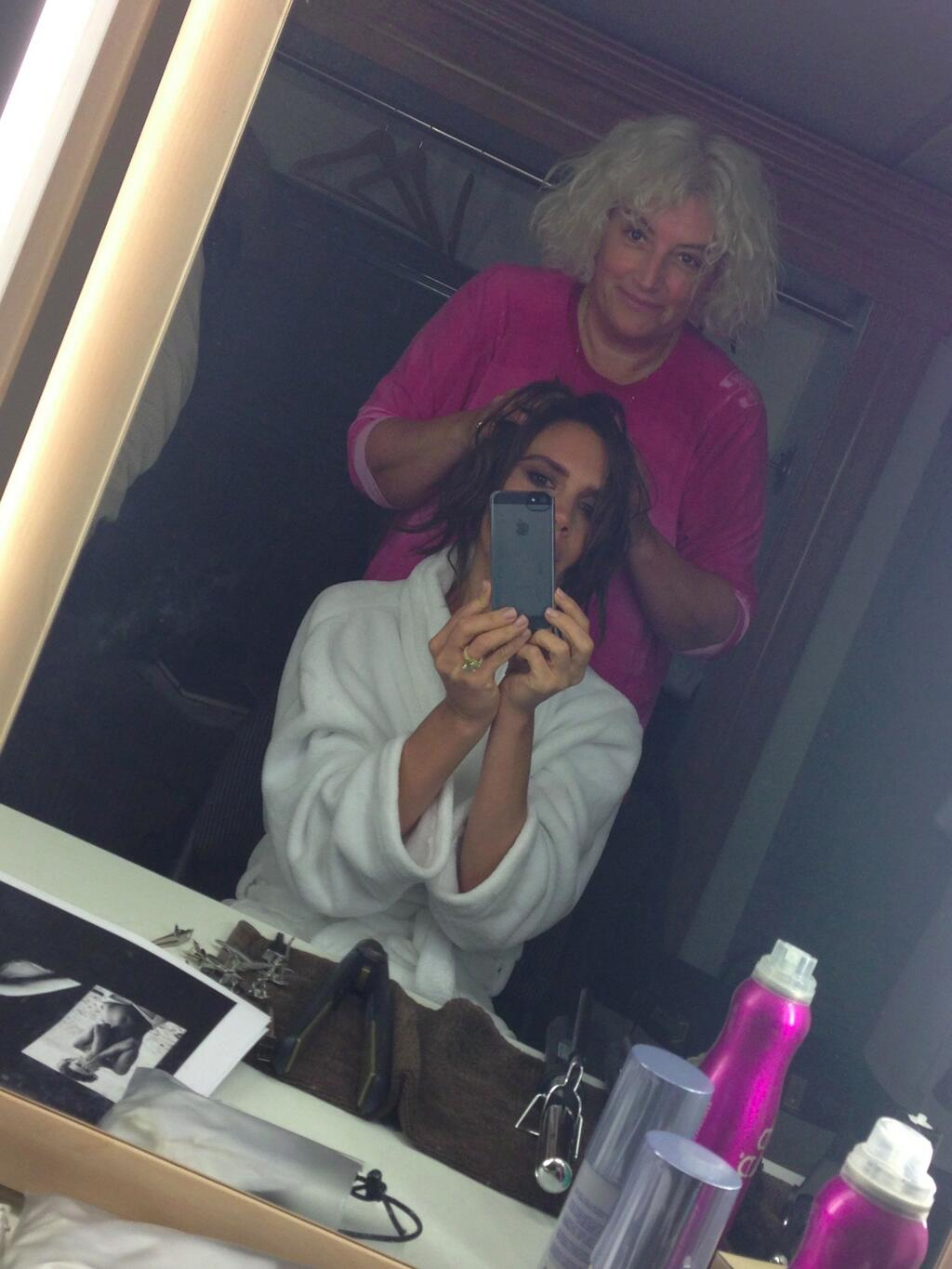 It's baa-aack! Victoria Beckham's Posh bob, aka The Pob, has been revived. The former Spice Girls singer tweeted a shot yesterday of her newly-shorn locks. "Loving the hair! Thank u Tina Outen," she wrote to her London stylist.

The Pob was Beckham's signature look during her Spice Girls tenure, but she has most recently sported a more casual L.A.-friendly hairstyle: long, layered tresses. Now that she's moved to Paris — husband David Beckham signed a new soccer contract with Paris St Germain — perhaps she was feeling a need for more sophisticated 'do.

This latest reincarnation of her trademark hairstyle seems to be longer than her original Pob, which was chin-length in the front and buzzed shorter in the back. In fact, it may be more like the Karlie, the longish bob named after model Karlie Kloss and declared by the New York Times as the "the haircut of the year." Other stars who've cut their tresses into a similar style this year include Nicole Richie, Naomi Watts, Nikki Reed, Jennifer Lawrence, Felicity Huffman, and Jaimie Alexander.

The mom of four kids spoke on Apr. 28 at the Vogue Festival in London about juggling her busy life and how she's perceived by others. "I'm nice! Everyone thinks I'm going to be a cow," she quipped. "I understand it, actually. I think the same when I see the pictures."
Yeah. But then look at these photos. I really think she's had some extensions put back in. Maybe the whole reason she got a haircut in the first place was to take out a bad weave or some extensions? I don't know. Baby skinny jeans.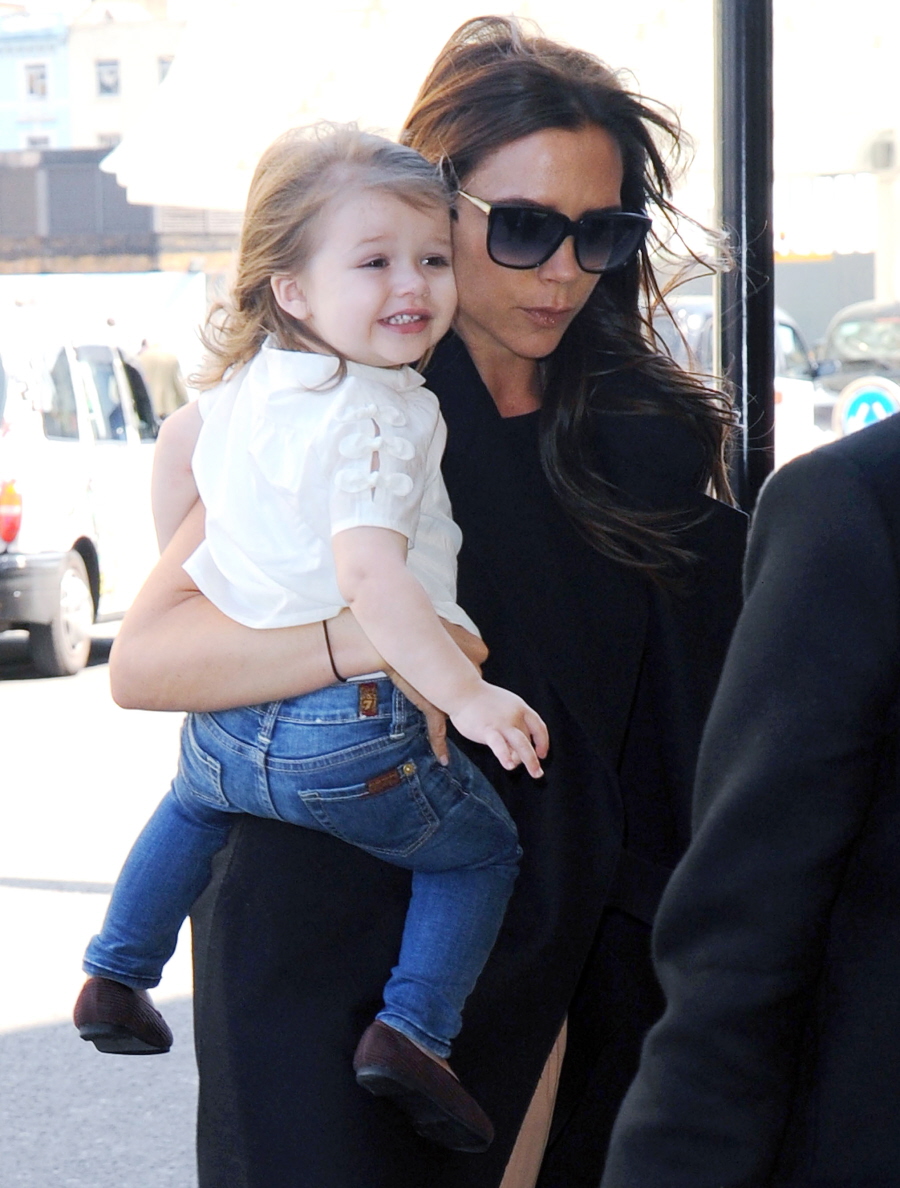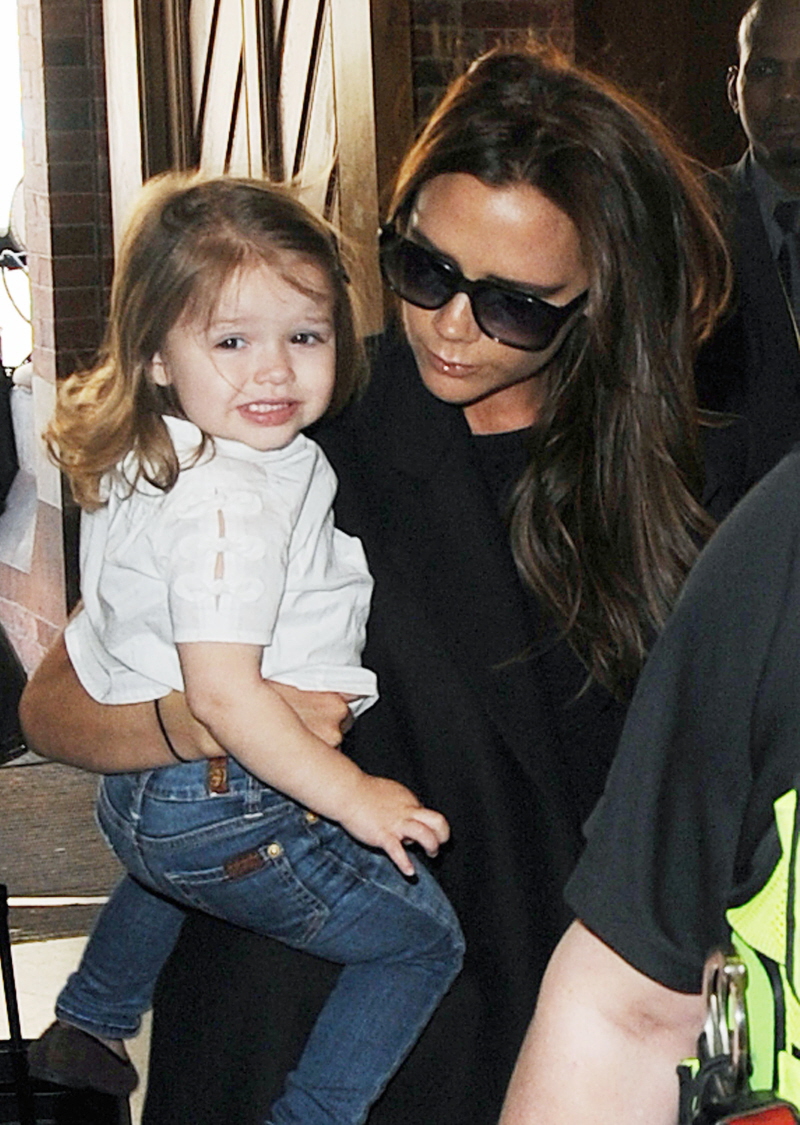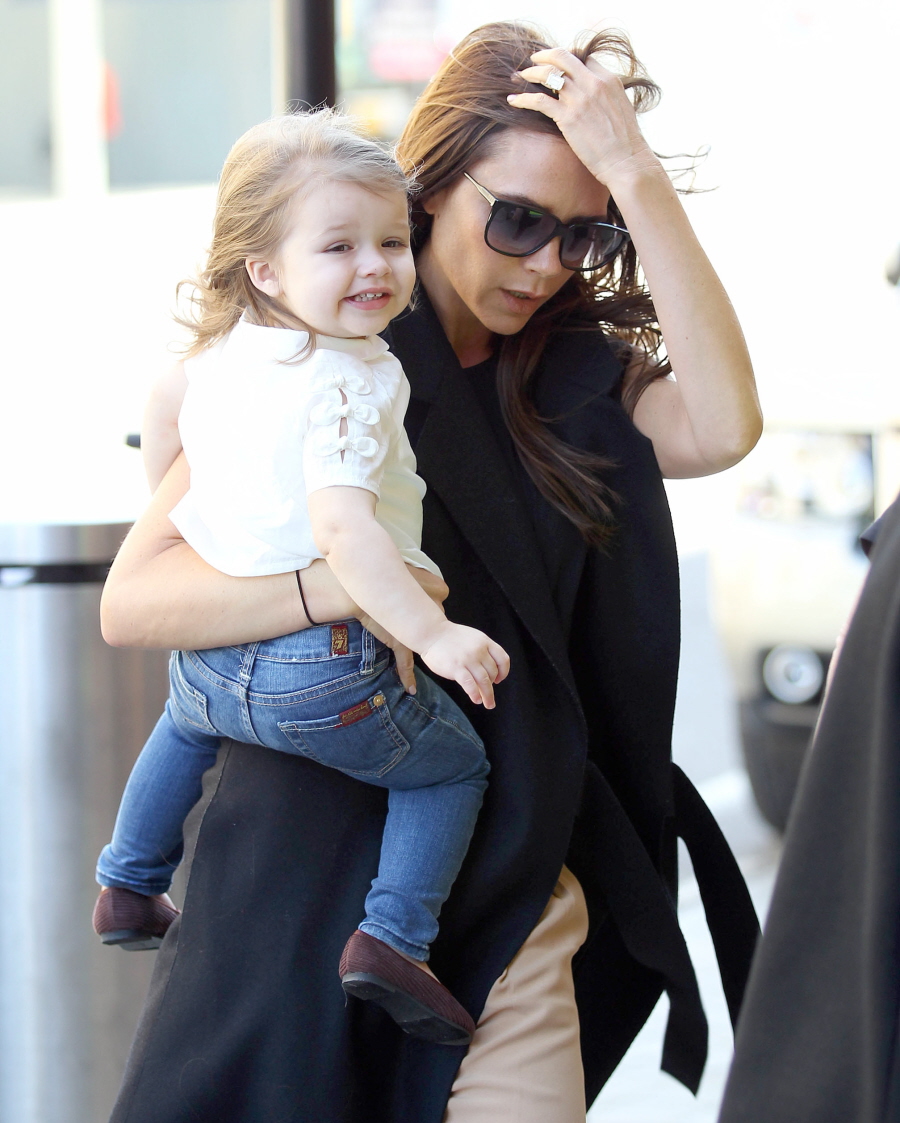 Photos courtesy of Fame/Flynet and Posh's Twitter.