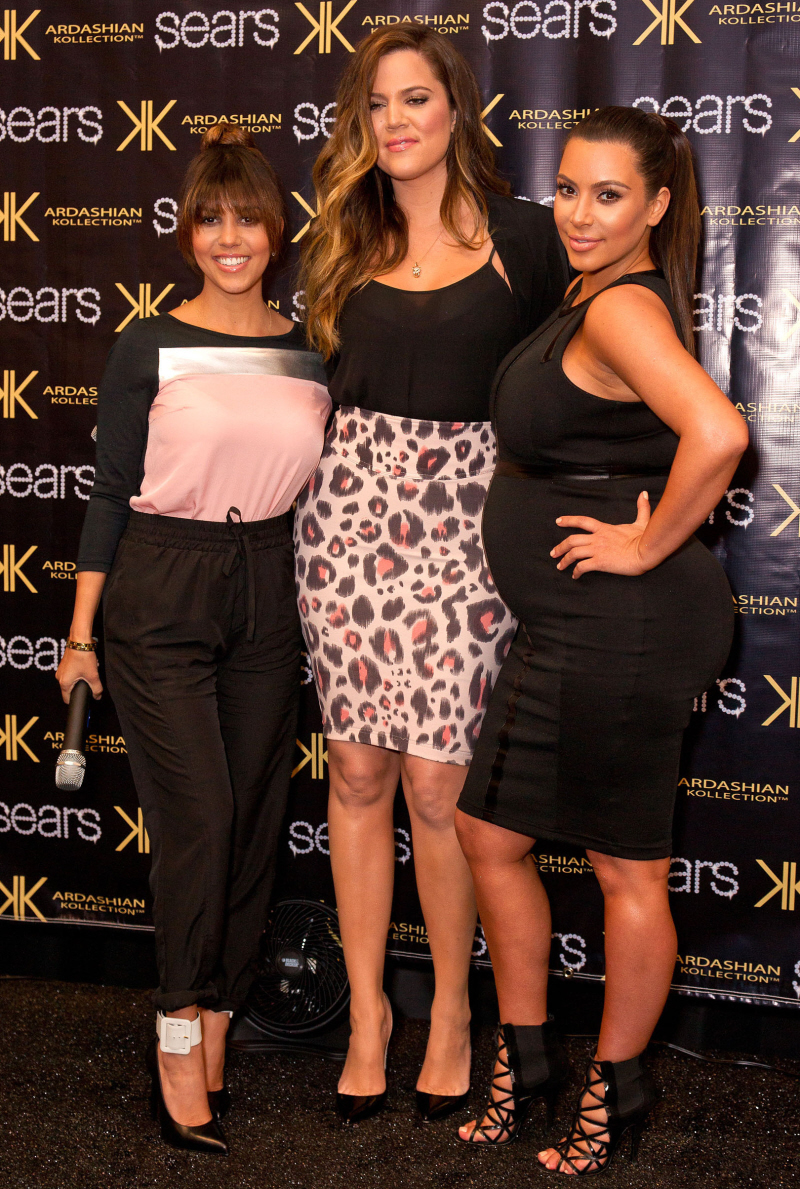 Oh, honey. Baby girl!! STOP. Here are some new photos of Kim Kardashian and her sisters in Houston, Texas where they were doing an appearance at Sears to promote their Kardashian Kollection. Look at Kim… good God. And once again, she looks so bad because of her clothes!!! I'm including photos of Kim at LAX before she got to Texas, and she's just wearing jeans and a white blouse and she looks absolutely normal and fine for a pregnant woman. It's only when she stuffs herself into these too-tight monstrosities that everything becomes a disaster. Seriously, why can't her sisters tell her not to wear this stuff?
Not to mention that she keeps stuffing her poor feet into sky-high dominatrix heels too. Kim actually admitted defeat (Kardashian-style) on her blog by posting a photo of her swollen feet with the message, "Swollen feet or a new Givenchy tattoo?" This is kind of gross: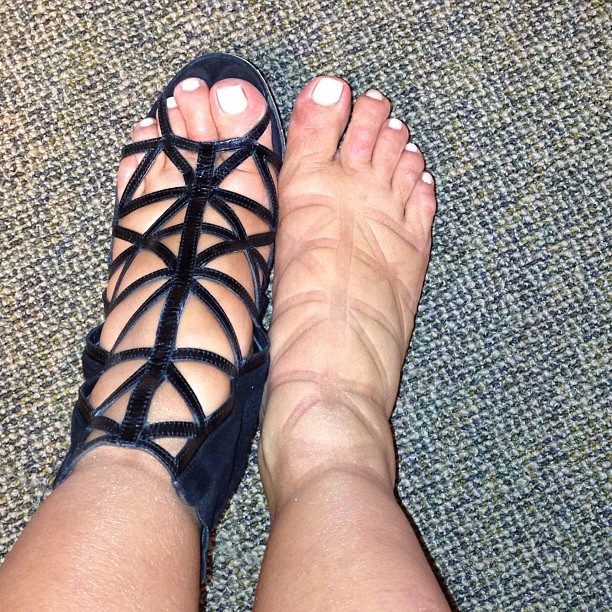 Girl, wear some flip-flops. Wear stretchy pants and invest in a dozen cute maternity t-shirts from The Gap or whatever. Do that and call it a day. But of course she won't. You know that Kim is supposed to come to the Met Gala on Monday night too? Kanye is performing and Kim is going to be his date, despite Anna Wintour's qualms. According to Life & Style, "Kim's dress has had to be modified five times for her growing frame." Oh, God. You know what that says to me? That says that her dress is going to be hella tight and that she's probably going to be wearing Kanye-designed sky-high heels and it's going to end in tragedy. Anyway, a source claims Kim is "SO excited" about attending and she gets to come because Anna Wintour "allowed" Kanye to invite her (because he's performing).
Also – this is just a random piece of news, but Kim was just dumped from her gig promoting Midori because the company doesn't want a pregnant woman promoting their liquor. Makes sense. But I bet Lucifer's Homegirl isn't happy about it.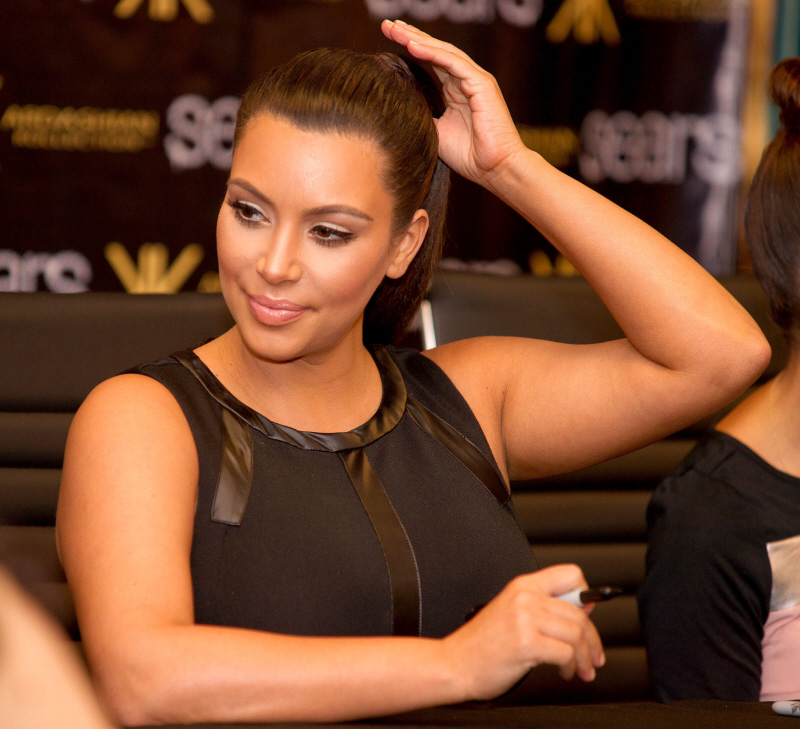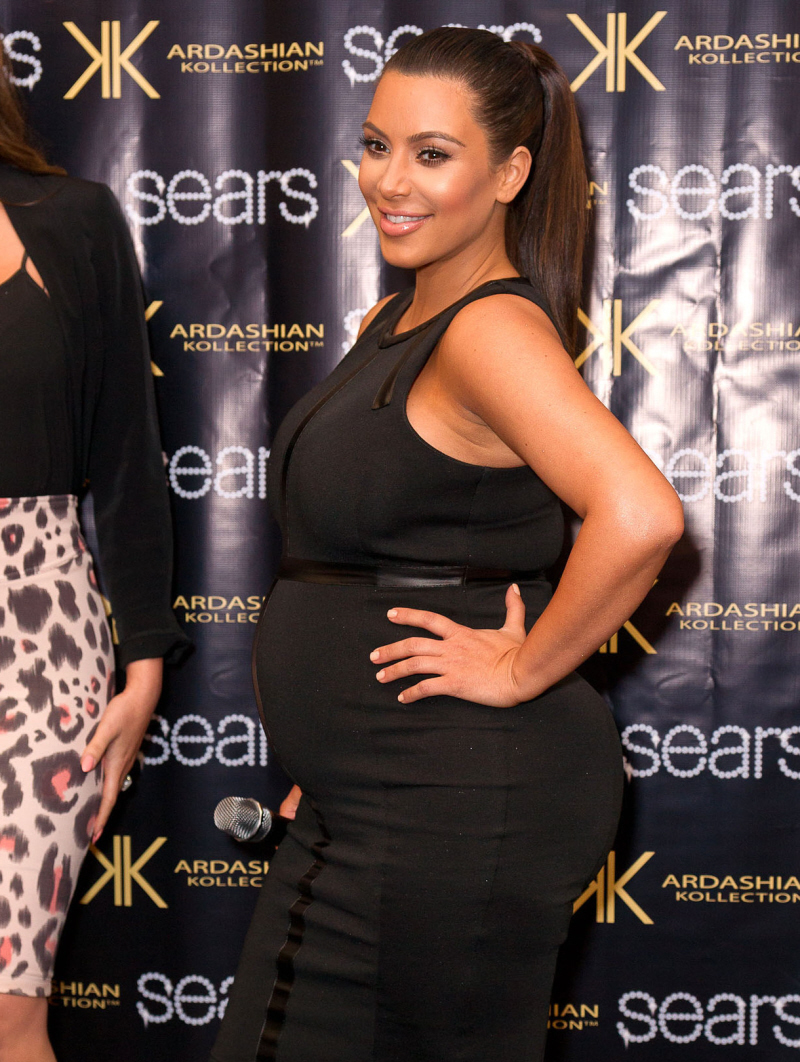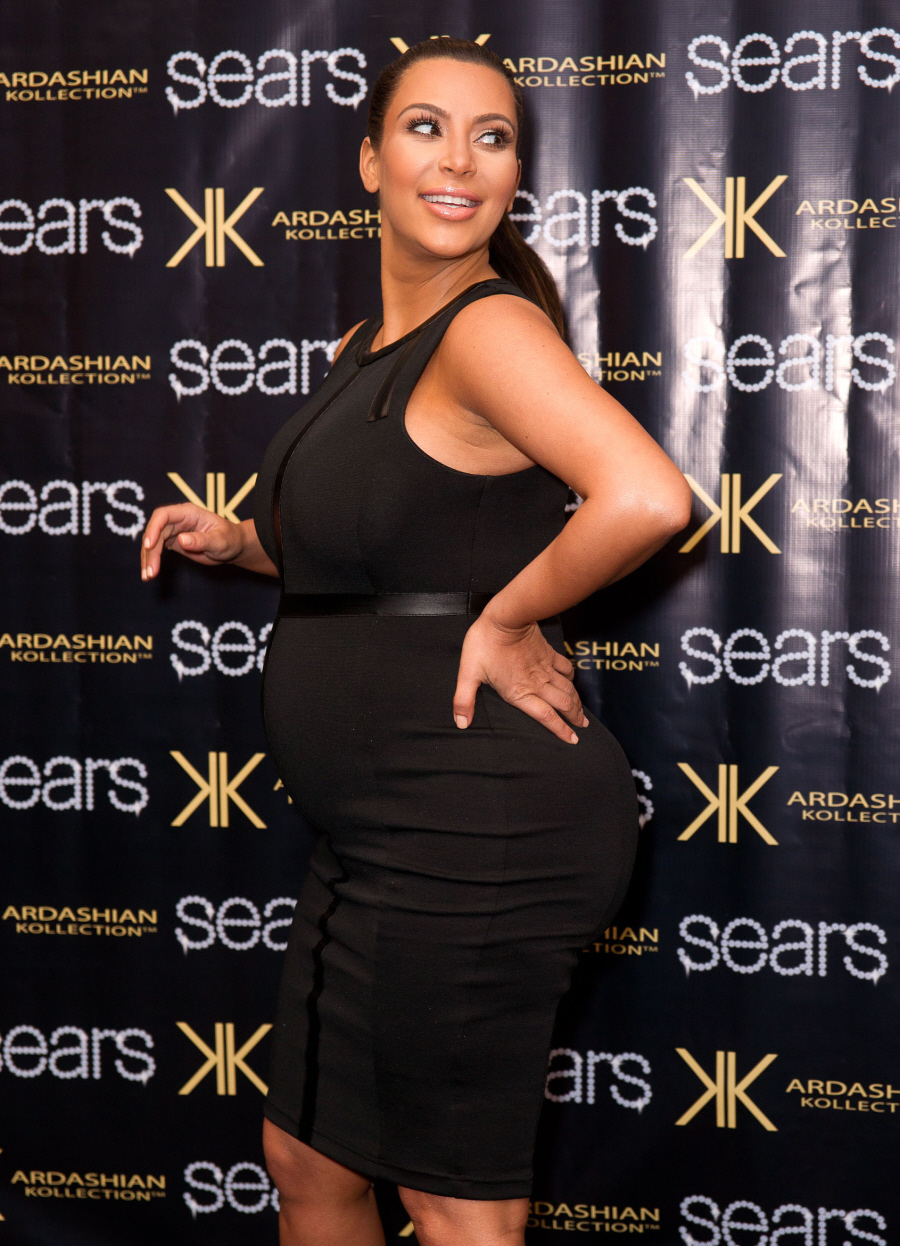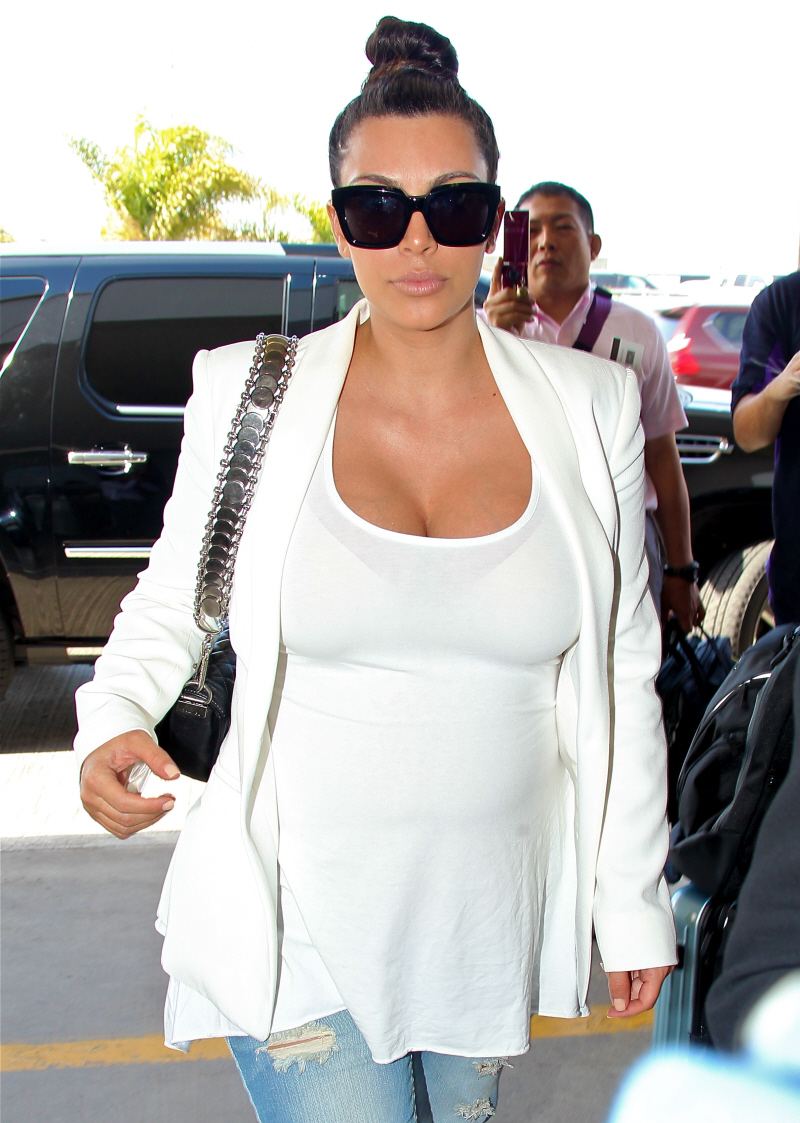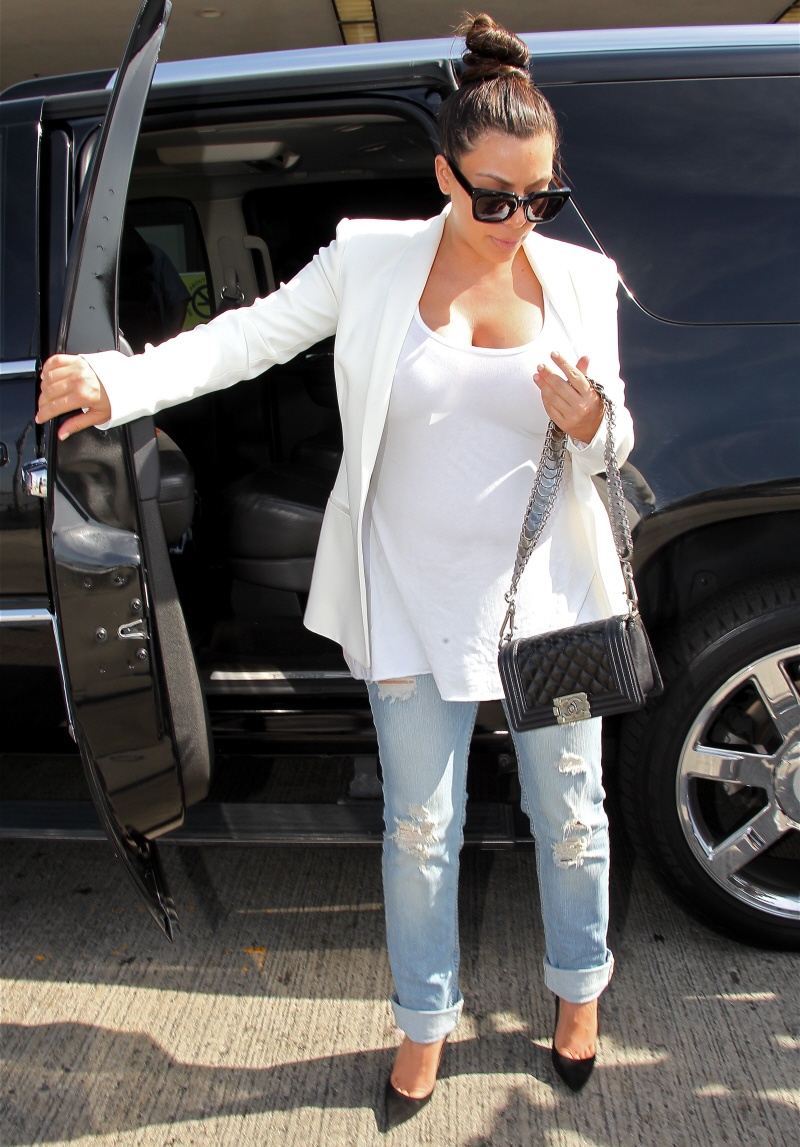 Photos courtesy of Arnold Wells/WENN, Kim's blog and WENN.com.