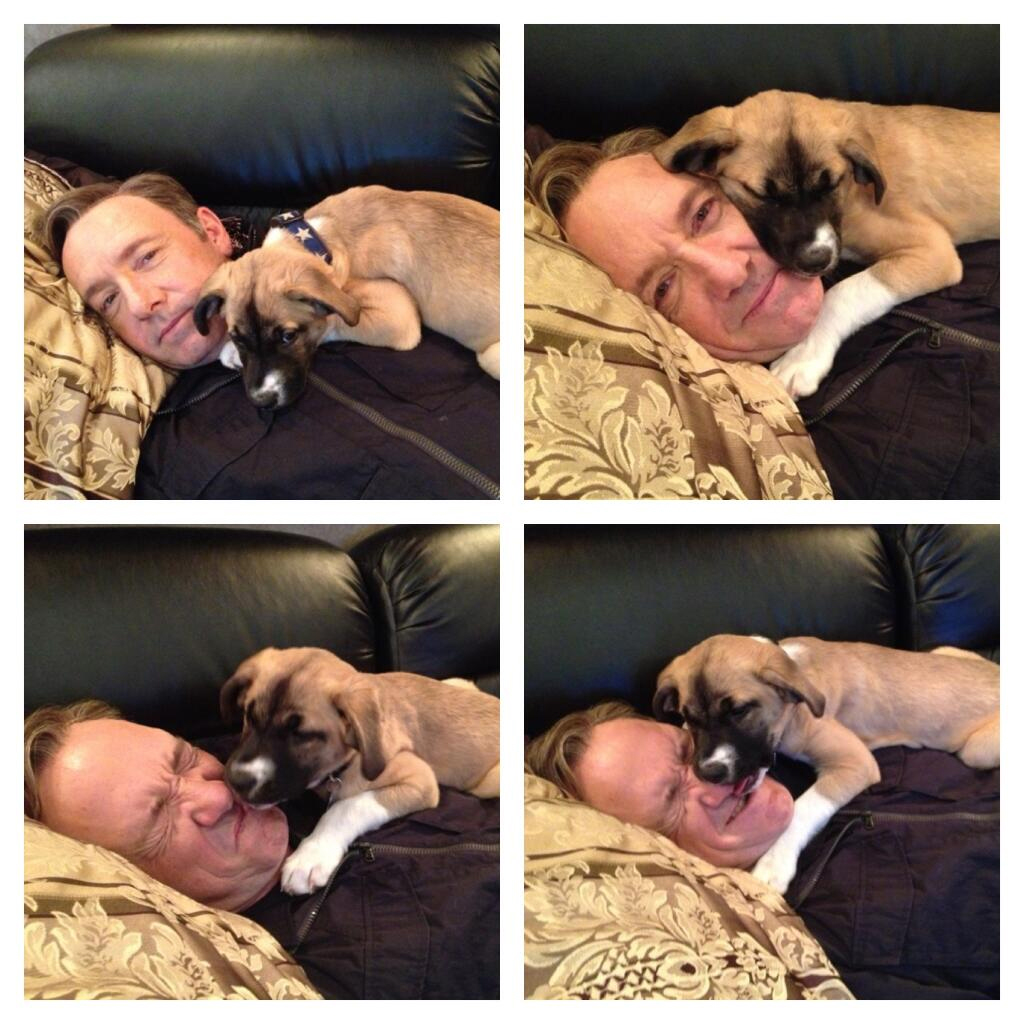 This is just a sweet little story about a celebrity who don't discuss enough. Kevin Spacey is on Twitter, did you know that? You can see his Twitter feed here – he's not on there 24-7, which is nice, and he seems to use it mostly for his charity work and to promote his projects and his friends' projects. The past few weeks he's been tweeting a lot about Boston and he traveled to the city to thank first responders in person. Then late last week he tweeted the above photo – he rescued a puppy and named her Boston. SO CUTE.
Kevin Spacey found a very special – and, well, very adorable – way to honor an American city that has seen both tragedy and triumph in the last few weeks.

"New member of the family," he Tweeted Saturday, sharing a photo of his new puppy (seemingly adopted from the North Shore Animal League America). "Her name is Boston in honor of the city."

Since three people were killed and more than 260 injured on April 15 when two bombs exploded near the Boston Marathon finish line, the actor, 53, has visited both victims and the cops who came to their aid.

He "had to get on a plane," he told the Boston Herald. "I'm not a doctor or first responder, but if people know me from movies, and walking into their work space or room brings a smile to their face – with the challenges these amazing citizens have in front of them – then that's worth coming."

He added: "The cops, nurses, doctors, hospital staff and patients that I have met over the past few days have given me the greatest feeling of pride in being an American and made me understand that we are all Boston."
Boston Spacey is adorable, isn't she? She seems to have already bonded with her dad too. I love the pic of her gnawing on his nose. I wouldn't mind gnawing on his nose a little too. Kevin is very bitable.
Also – when Kevin was in Boston, he jogged past a tourist and photobombed her in spectacular fashion (she's a huge Spacey fan too!):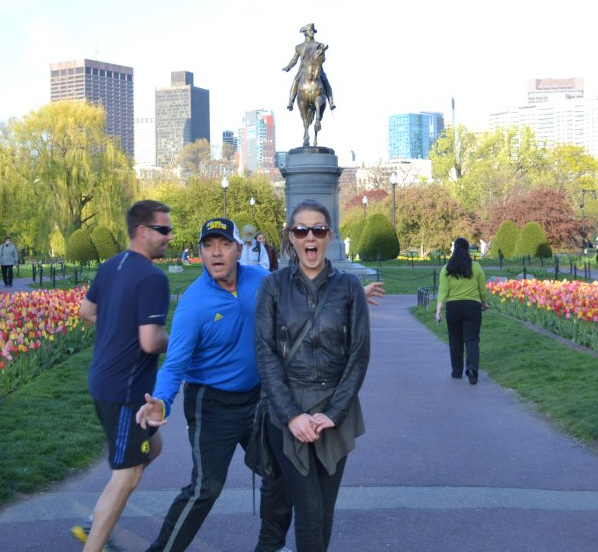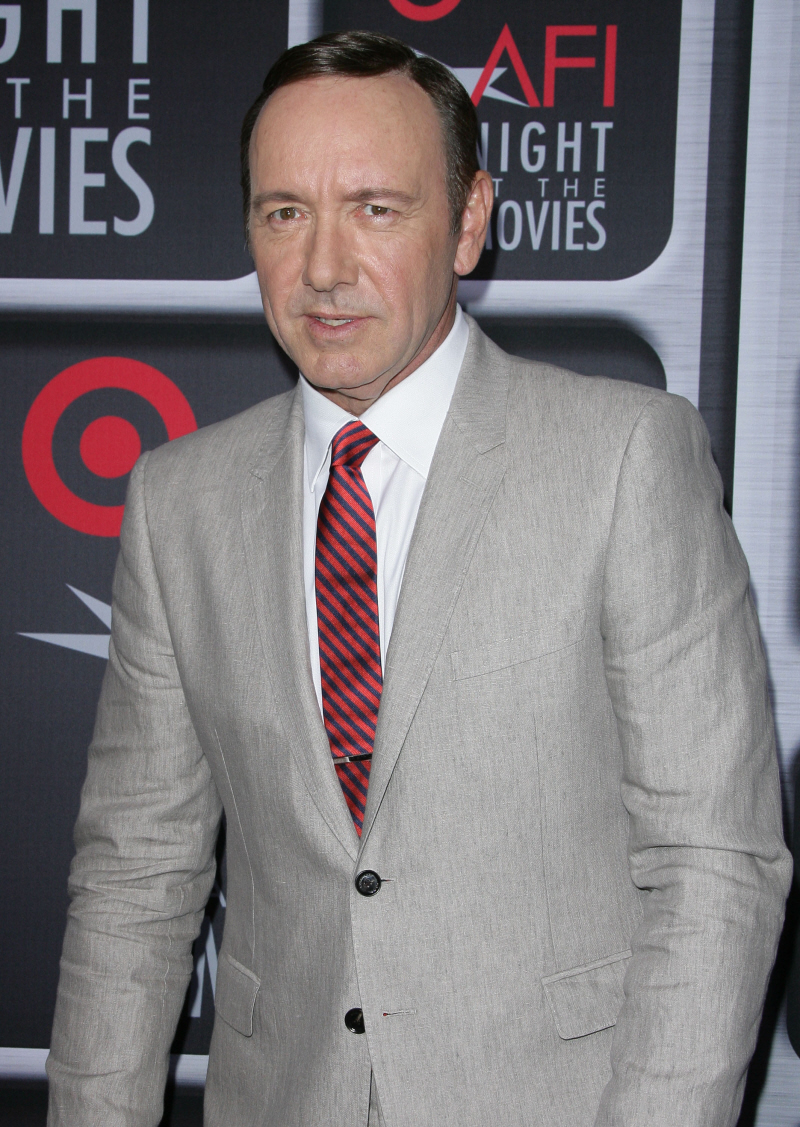 Photos courtesy of WENN, Reddit and Kevin's Twitter.