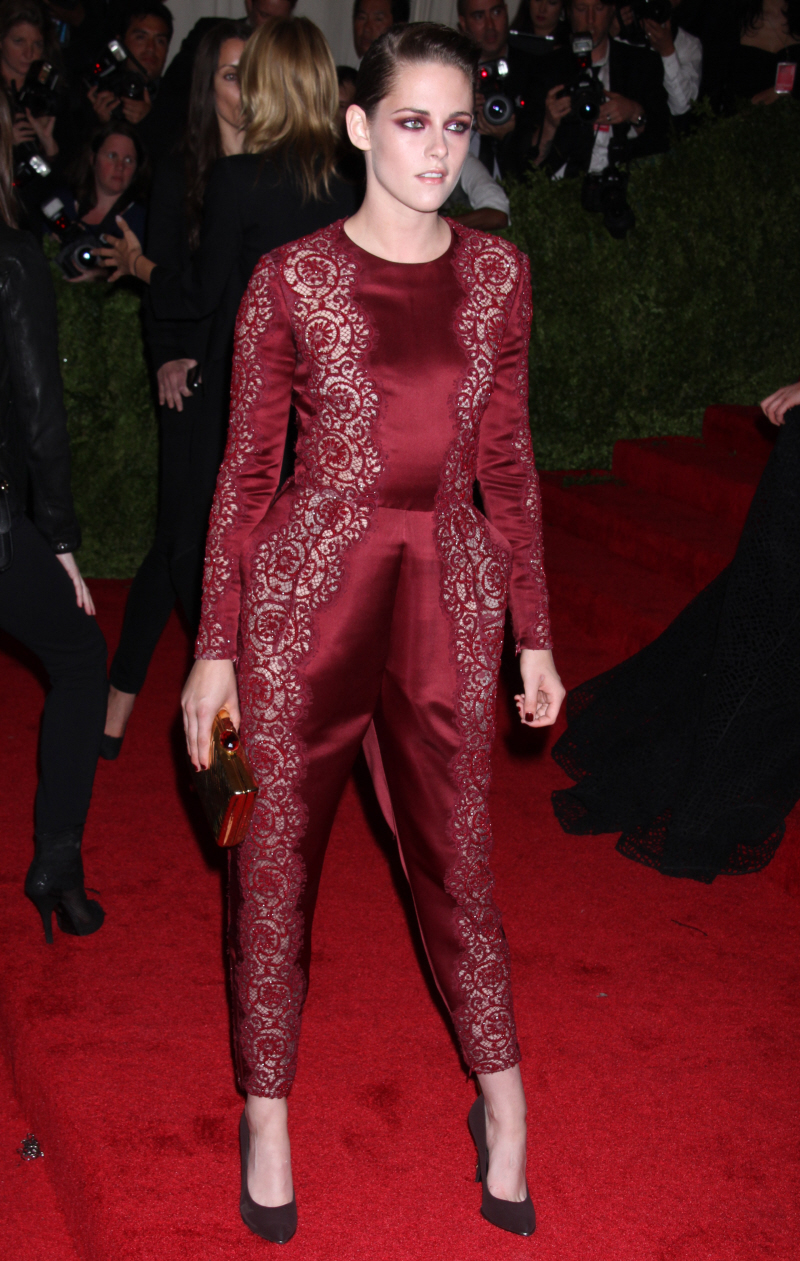 HAHAHAHAHA. OMG. Oh, this is just too funny. First of all, Kristen Stewart went to the Met Gala last night… and Robert Pattinson did NOT. There were widespread rumors and reports that this would be their first non-Twilight red carpet together, but it looks like Rob didn't give a f—k. Which is kind of funny because Rob just got an incredibly lucrative contract with Dior, and I bet Dior would have loved to have on the carpet too.
But here's something else funny: Kristen is the star of her second ad campaign with Balenciaga. Balenciaga just hired Alexander Wang as their head designer, and Wang is definitely Team Liberty Ross. So Kristen didn't even both wearing Balenciaga on the carpet. She wore this FUG FUG FUG Stella McCartney jumpsuit. OMG. I know a lot of you are like "No, Marchesa will always be the pinnacle of all that is awful in the fashion industry" and while you make a valid point, Stella McCartney is the worst. Always. She's worse because A-list celebrities treat her fashion sense like it's not terrible. Anyway, Kristen's onesie is terrible, of course. It looks like she's wearing a diaper. OH AND STOP SLOUCHING.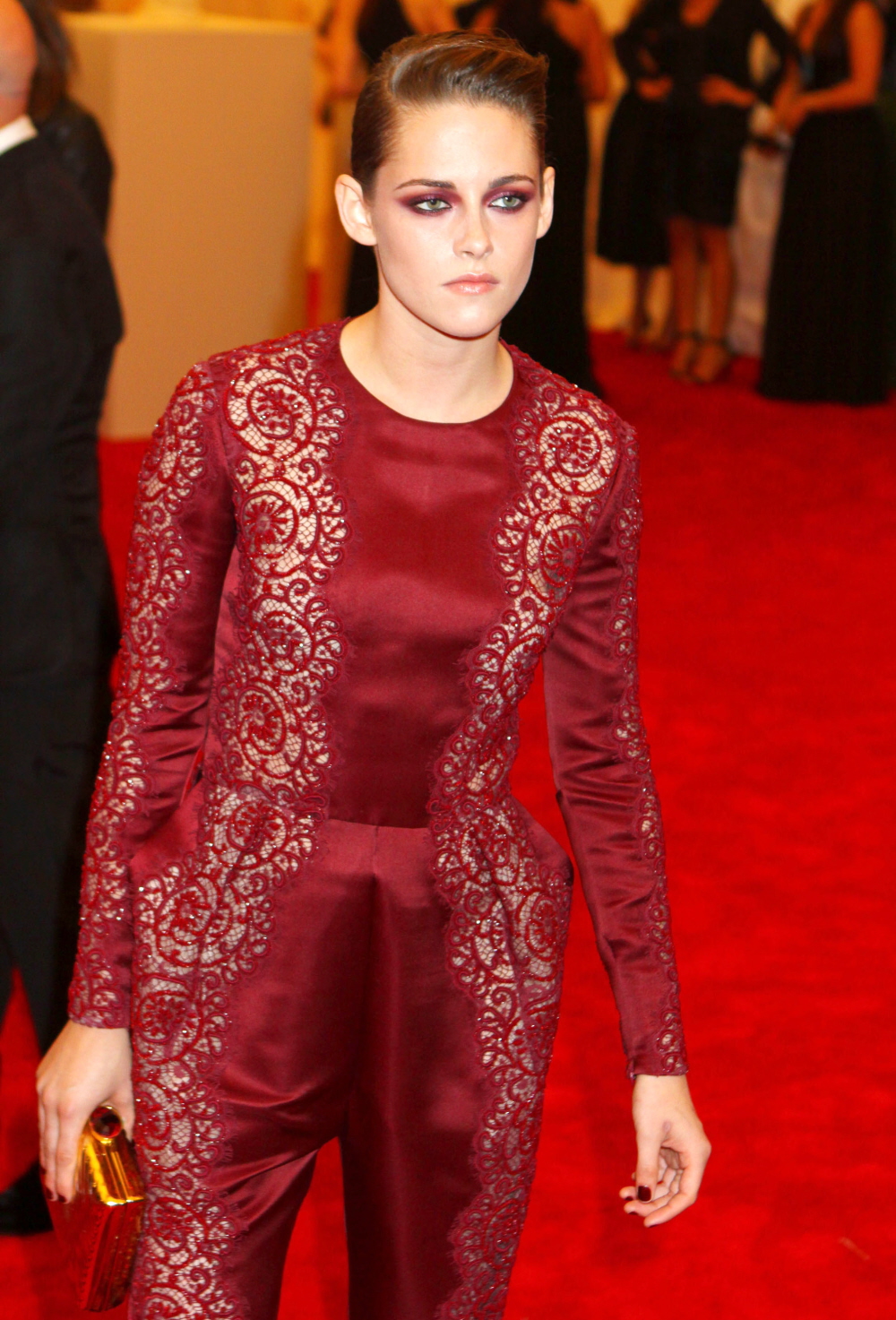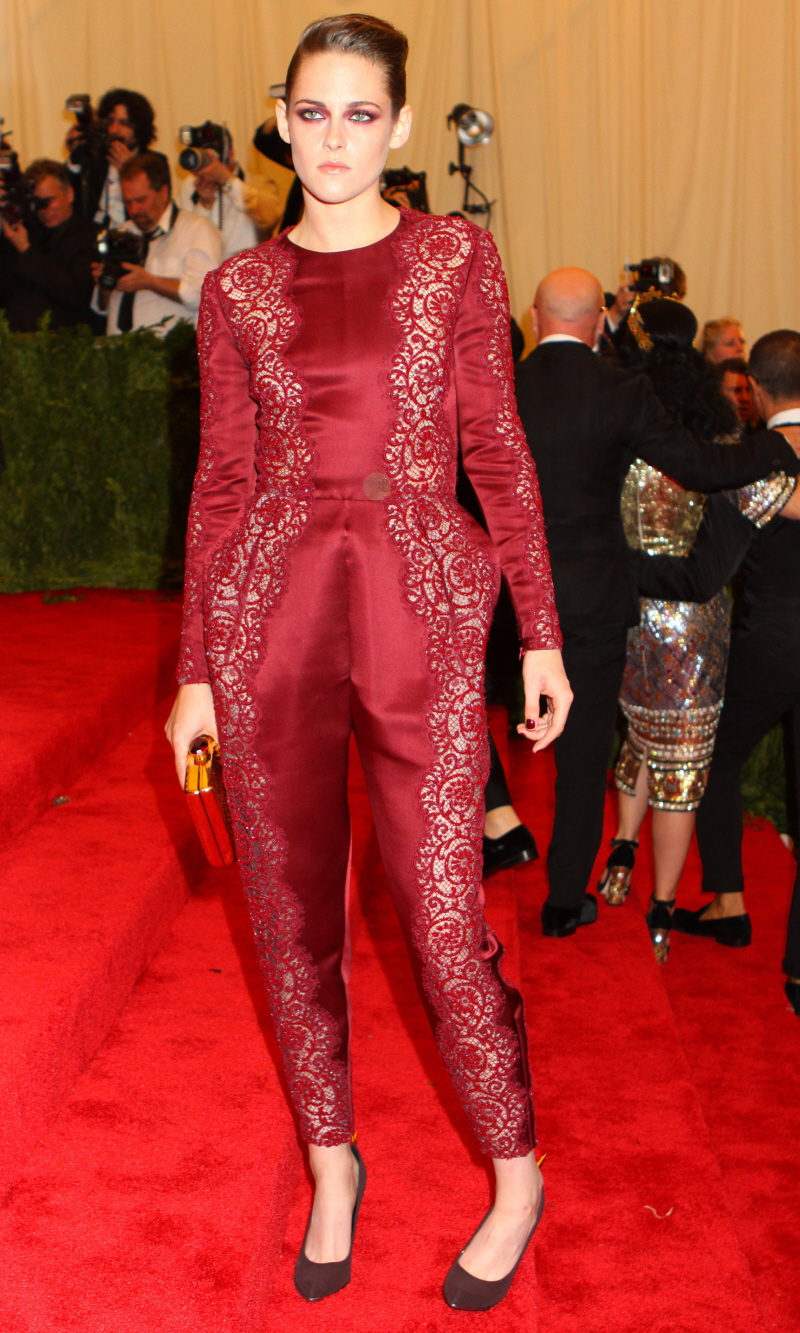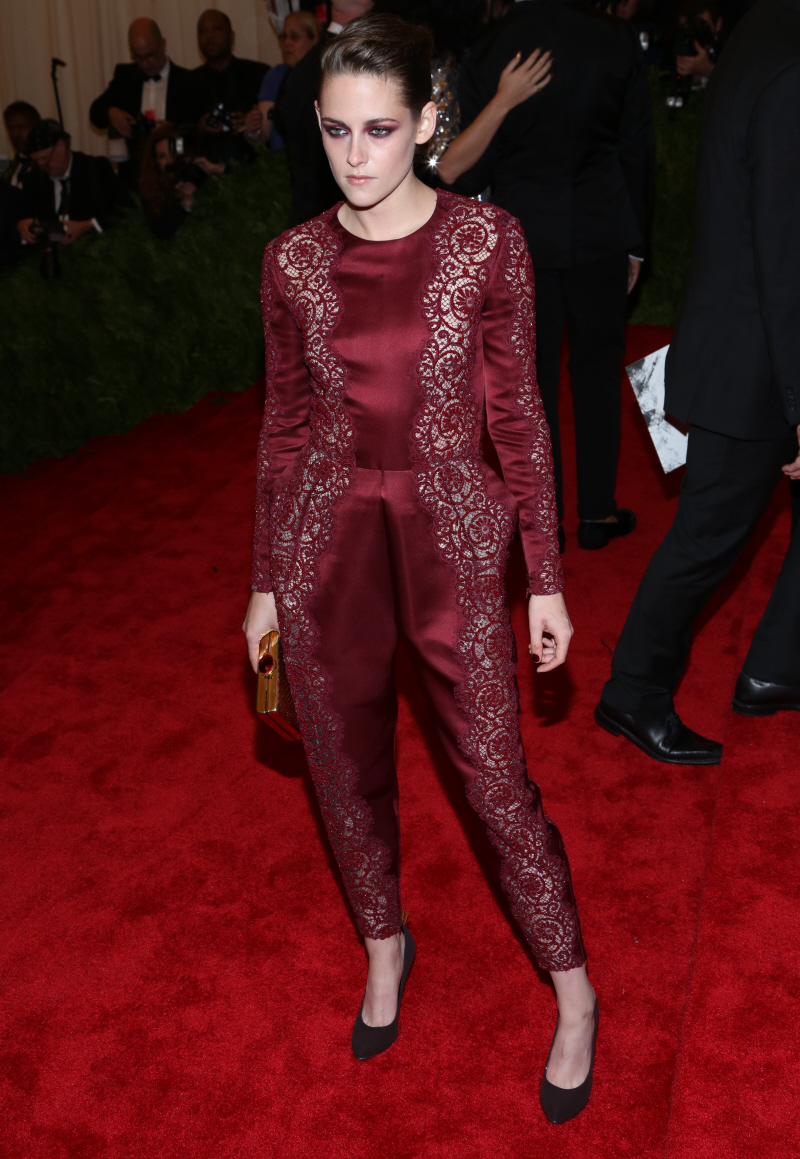 And because they are the same (!!), here's Ashley Greene in Marchesa. YES. This is terrible too, obviously. But somehow I don't think it's WORSE than what Kristen is slouching around in.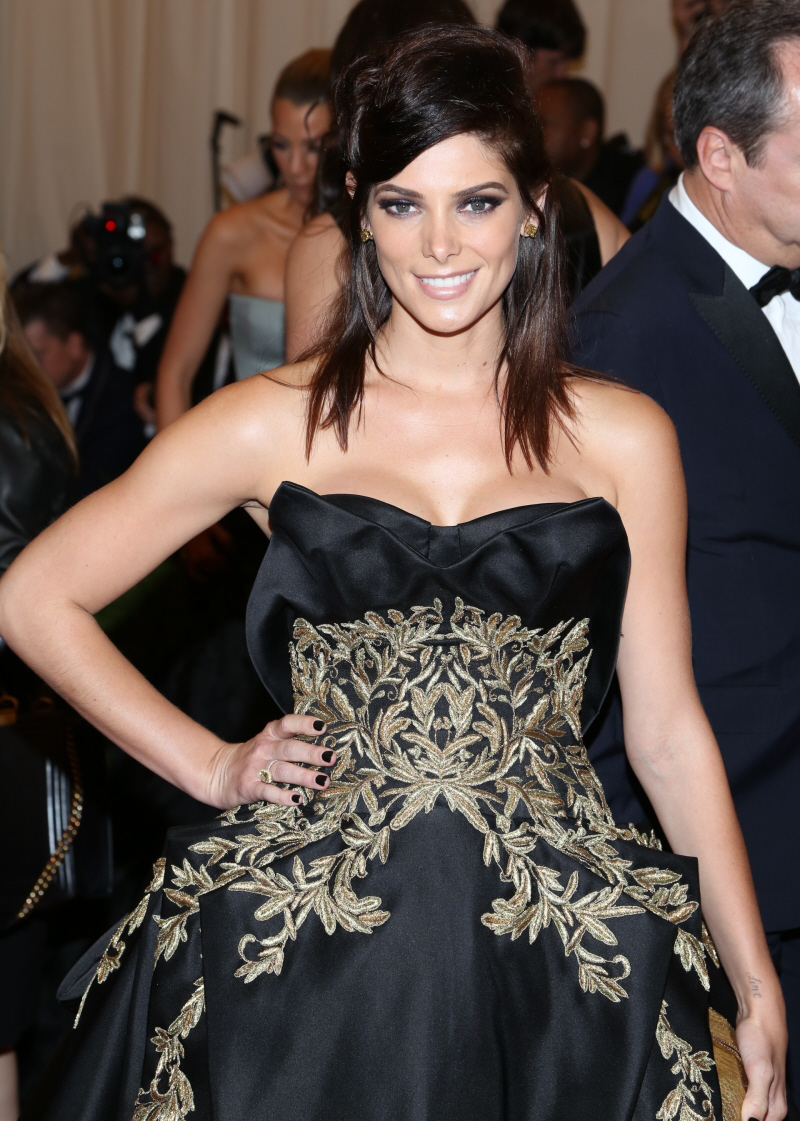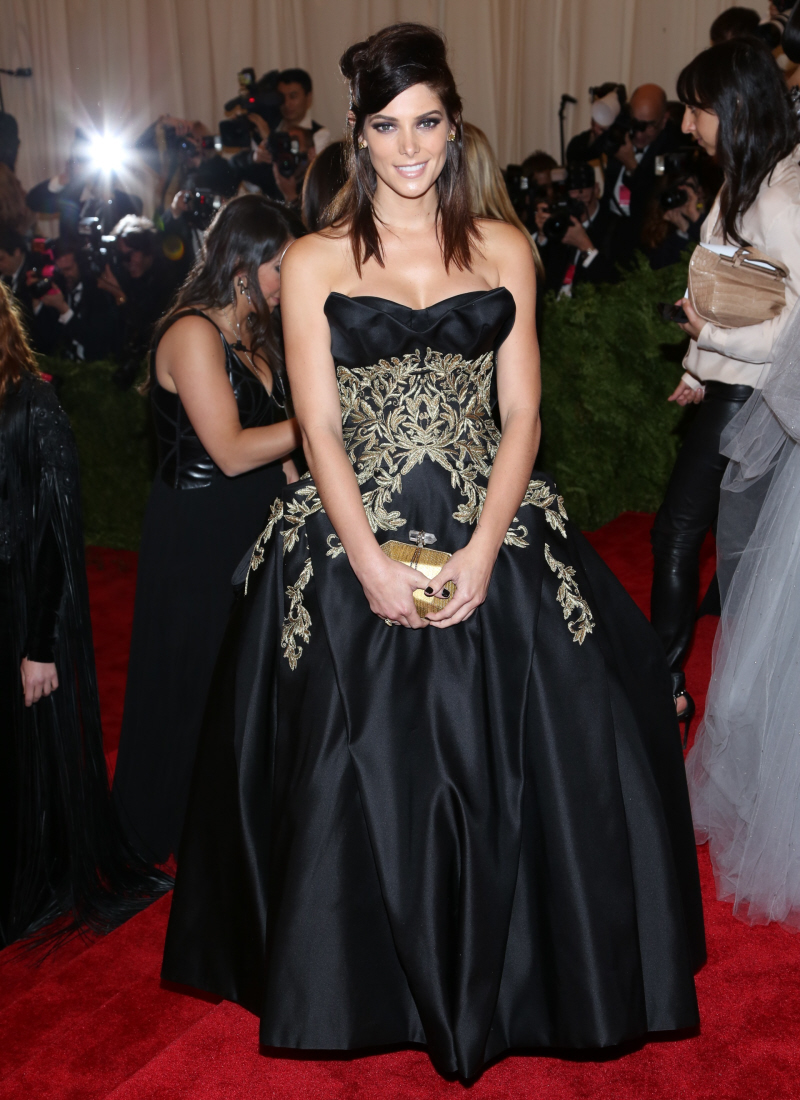 Photos courtesy of Fame/Flynet and WENN.