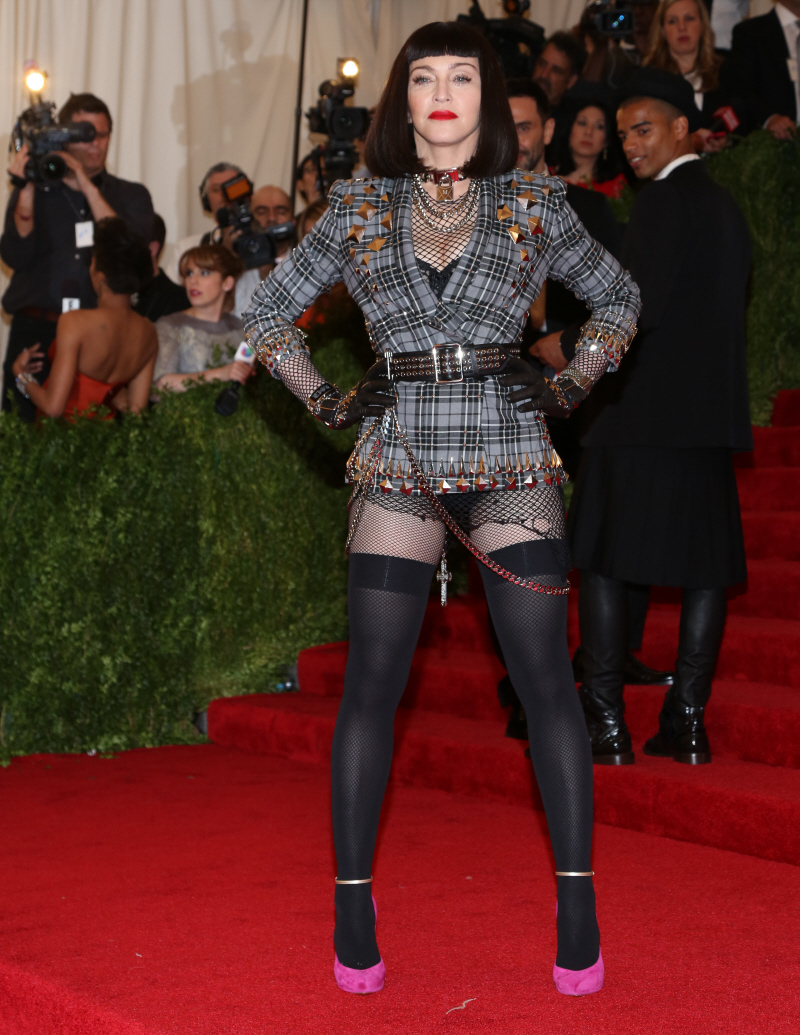 Guess who else wore Givenchy, just like Beyonce and Kim Kardashian? MADONNA. Are they the same level of celebrity? Ugh. Anyway, let's talk about Madonna. Let's talk about this look and Madonna's insistence on showing up at the Met Gala every year, even though she's "fallen out" with the cool kids, like Gwyneth, et al. I think Madonna is just throwing it in everybody's faces at this point. I think the Met Gala is just her chance to shine and be a famewhore and have fun and get attention. They say that she arrived AFTER Beyonce, which is a pretty big deal considering Beyonce was the co-chair.
As for Madonna's look… it was punk, I guess. The wig is fug, the outfit is funny and my favorite part is the crucifix hanging off of her butt. What do you want from her? She's Madge. If she doesn't show some butt cheek at a punk-themed event, who will?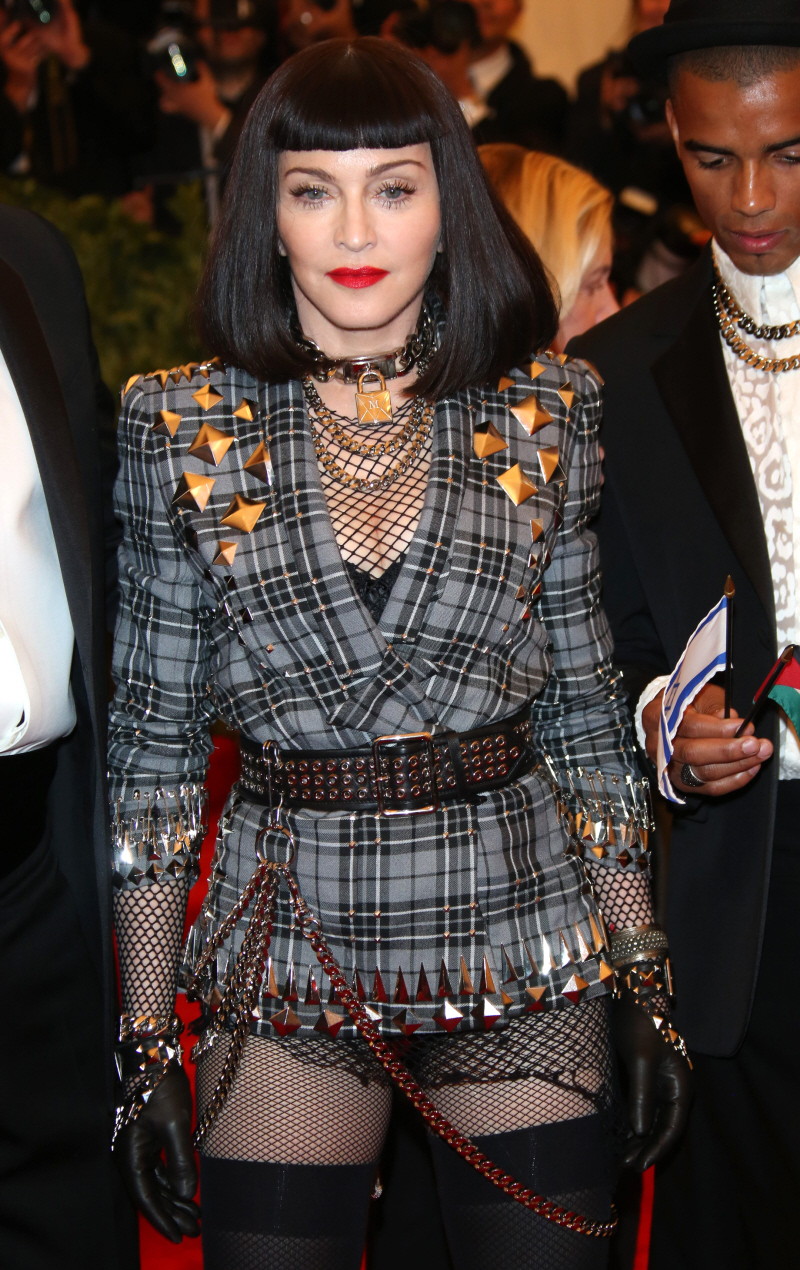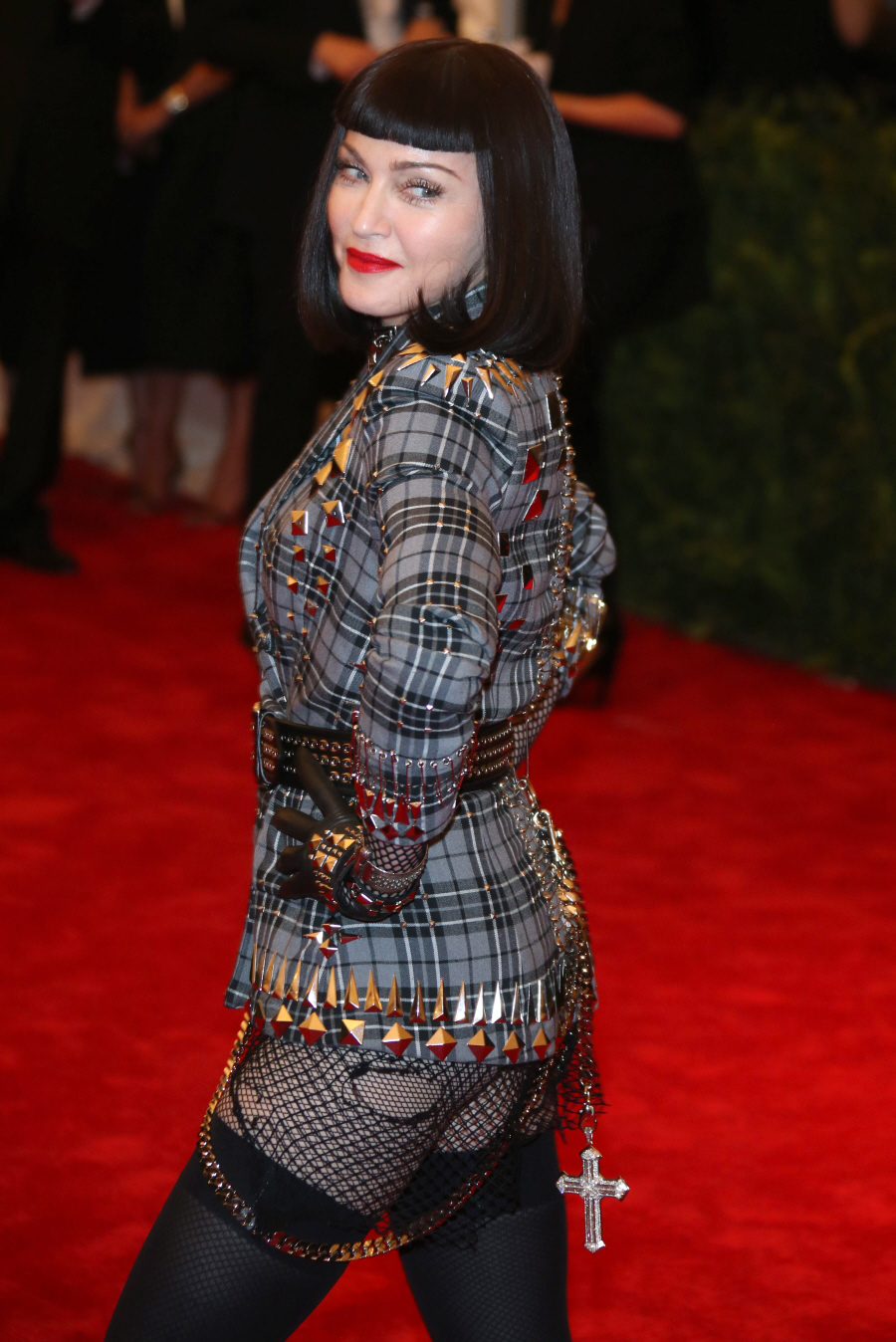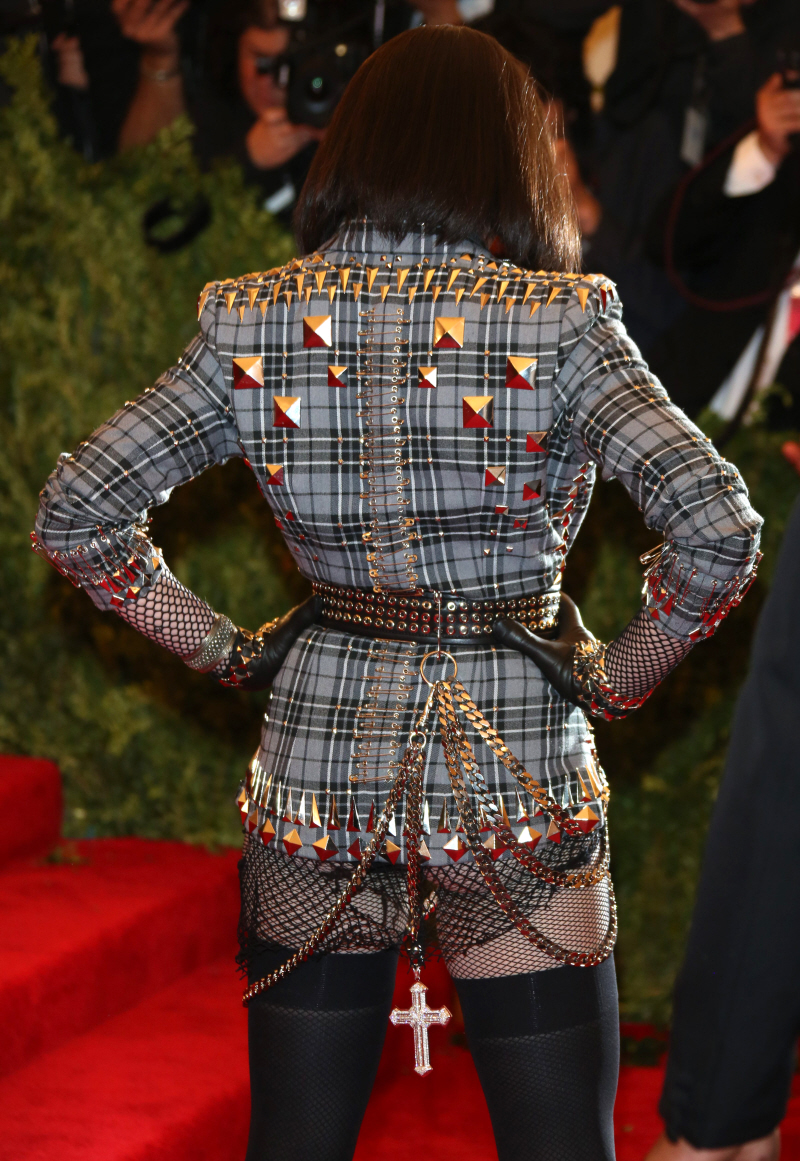 Gwen Stefani could have showed some butt cheek and I think many of us would have expected it. But Gwen kind of didn't know where to go, I think. She lives a pretty punk life as a rock star, so she tried to mix that with some glamour in this Maison Martin Margiela dress, and I'm not sure she succeeded. It's not bad, and I think she really thought about the theme, but it's more boring than I was expecting.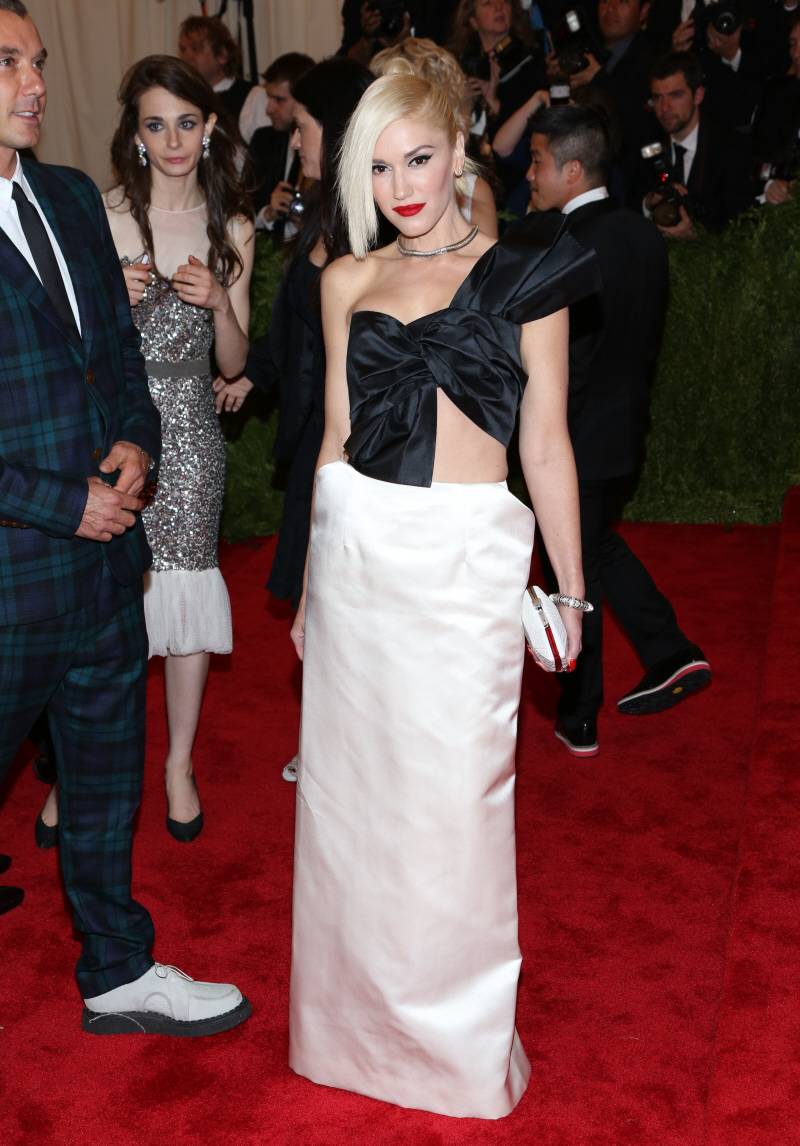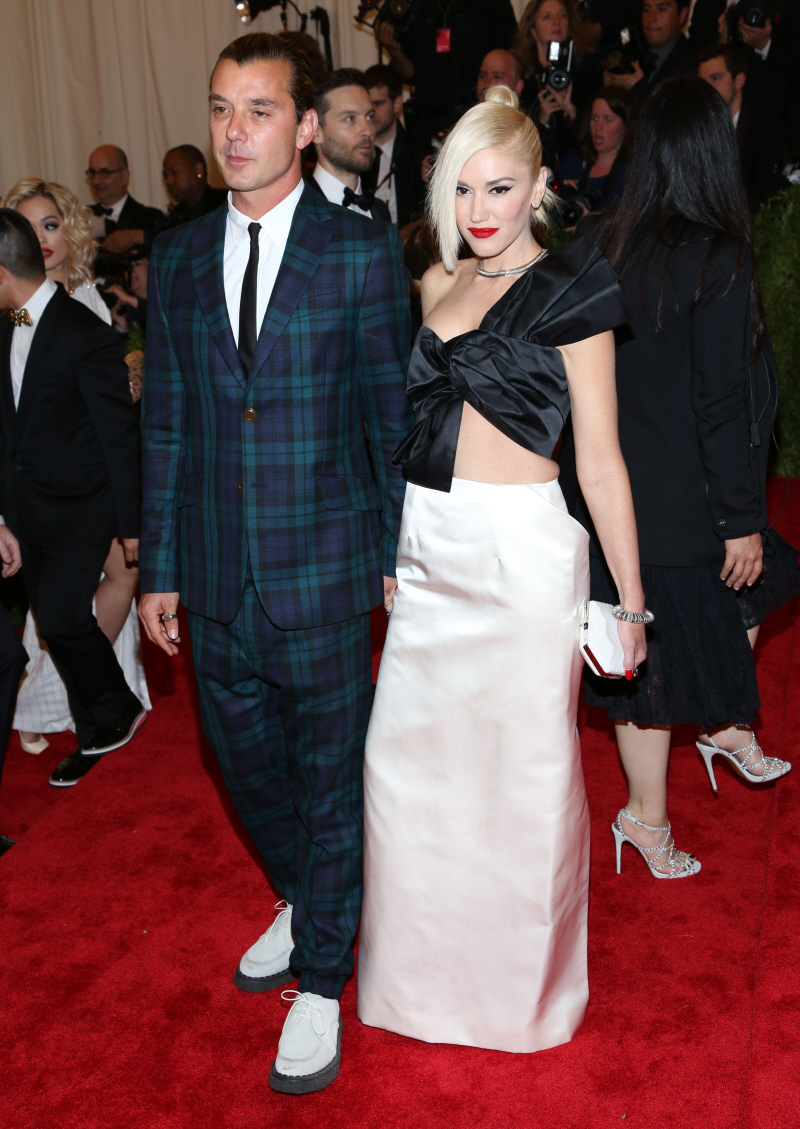 And just for a laugh, here's Miranda Kerr in Michael Kors. For Kerr, punk = abs? I think she looks really dumb.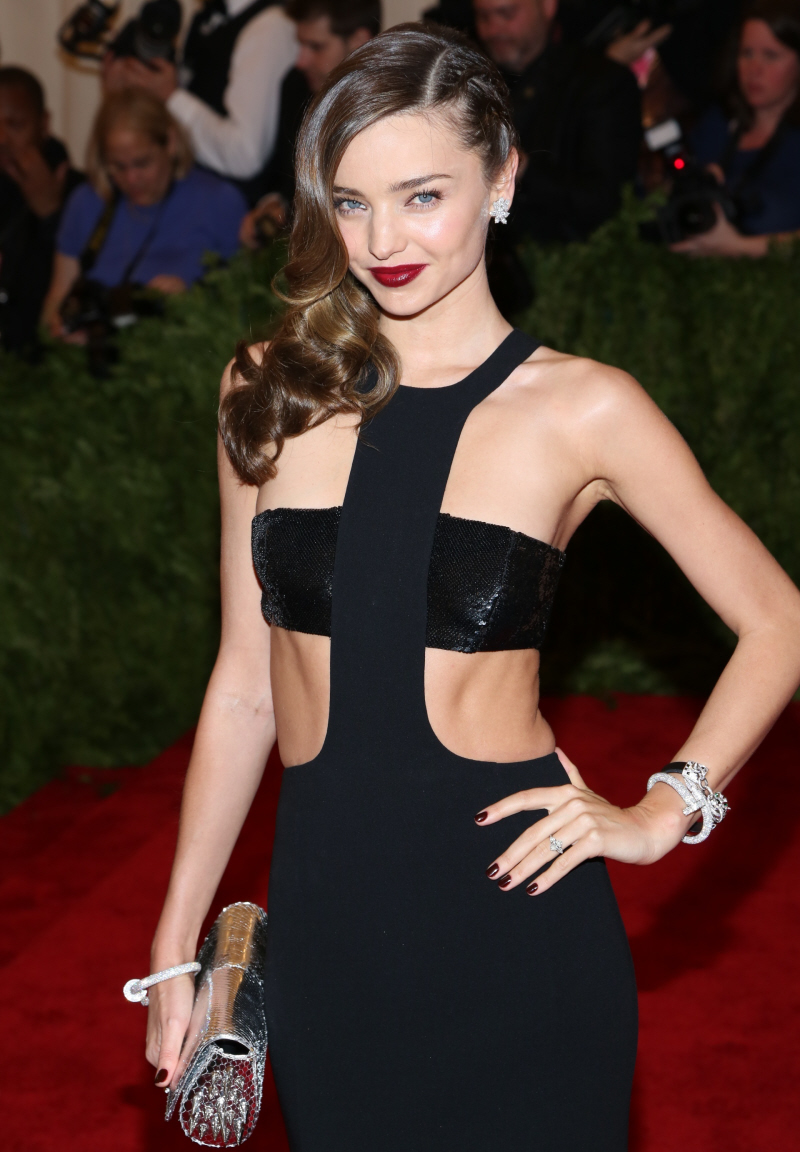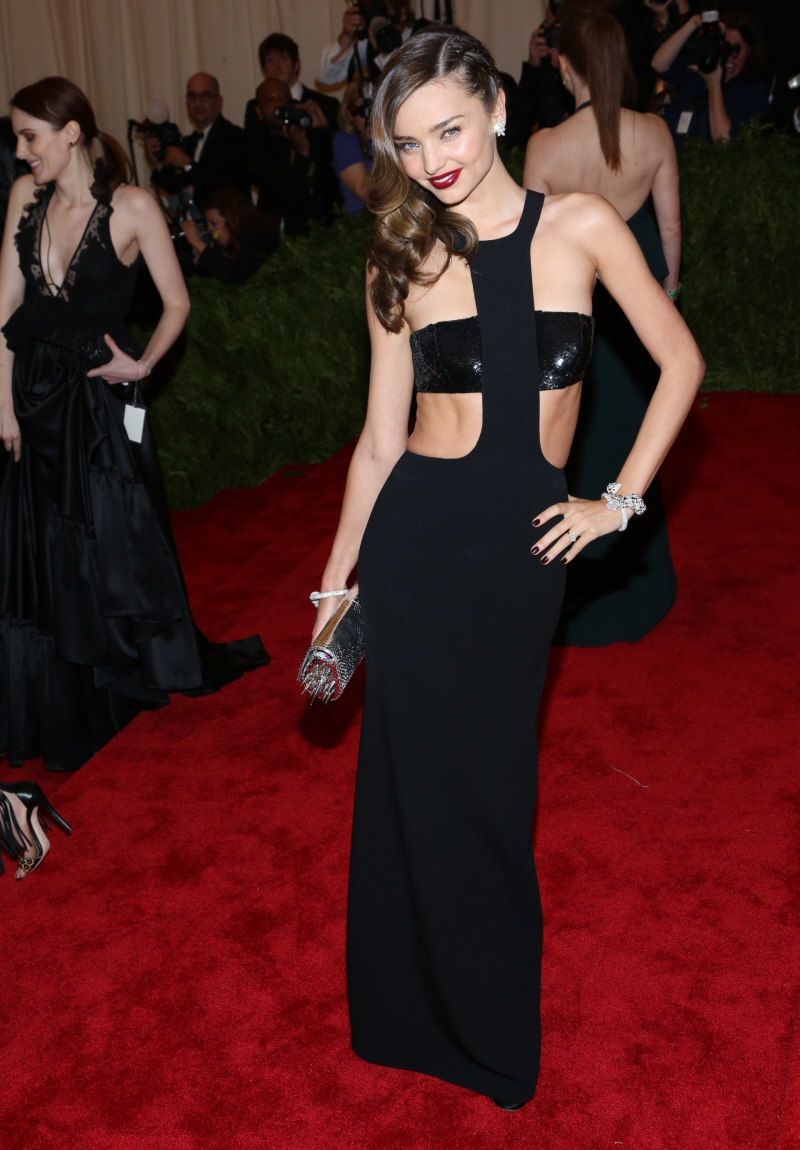 Photos courtesy of WENN.