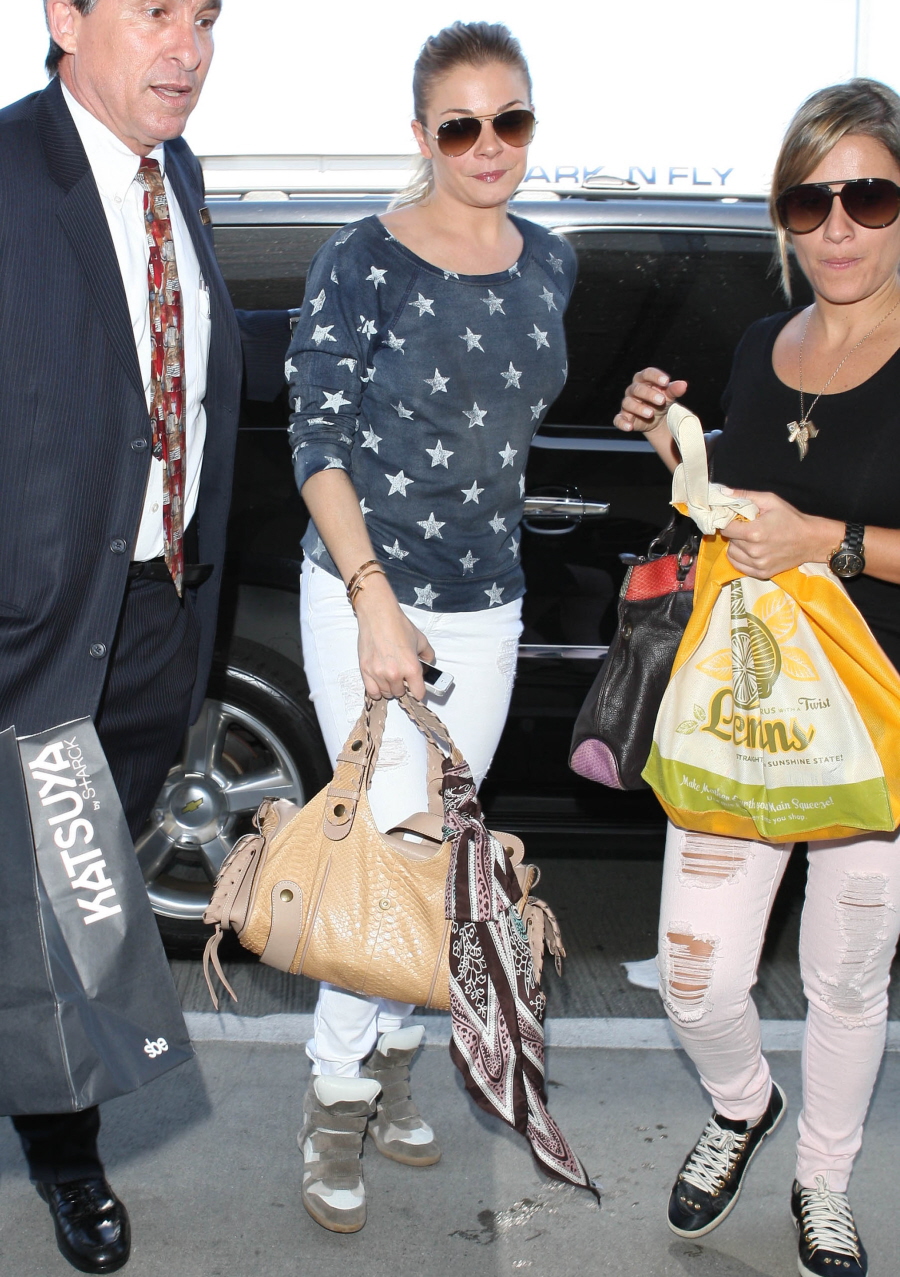 Here are some new photos of LeAnn Rimes at LAX yesterday. No, I don't think she called the paps on herself – I think the paps just hang out at LAX, waiting to get photos of celebrities. That being said, I doubt LeAnn was displeased to see them. She's been posing for a lot of candid photo-ops lately, only she's been organizing the photo-ops with her favorite super-exclusive photo agency. I wonder what's up? Anyway, I kind of hate to admit it, but I really dig LeAnn's starred sweatshirt or whatever. If they had that in a V-neck, I would be all over it. I also like her purse a lot too.
As I always do, I checked LeAnn's Twitter feed to see if she had been tweeting anything controversial or interesting this week. She's a mad re-tweeter, which is kind of annoying, and she's currently shilling her new album HARD. Over the weekend, LeAnn tweeted: "On a plane yet again, but headed home to my fam. Looking forward to hugging them all." "My fam"? Eh. I don't think it's as bad as when she refers to Jake and Mason as "MY boys". Let's see, other tweets… "It's hard when everyone wants something but doesn't understand when I can't. I guess until you're in someone's shoes you can't fully get it." Is that a riddle? Is it a reference to walking in Brandi's shoes (literally)? Is it about Eddie wanting LeAnn to buy him more toys? Whatever.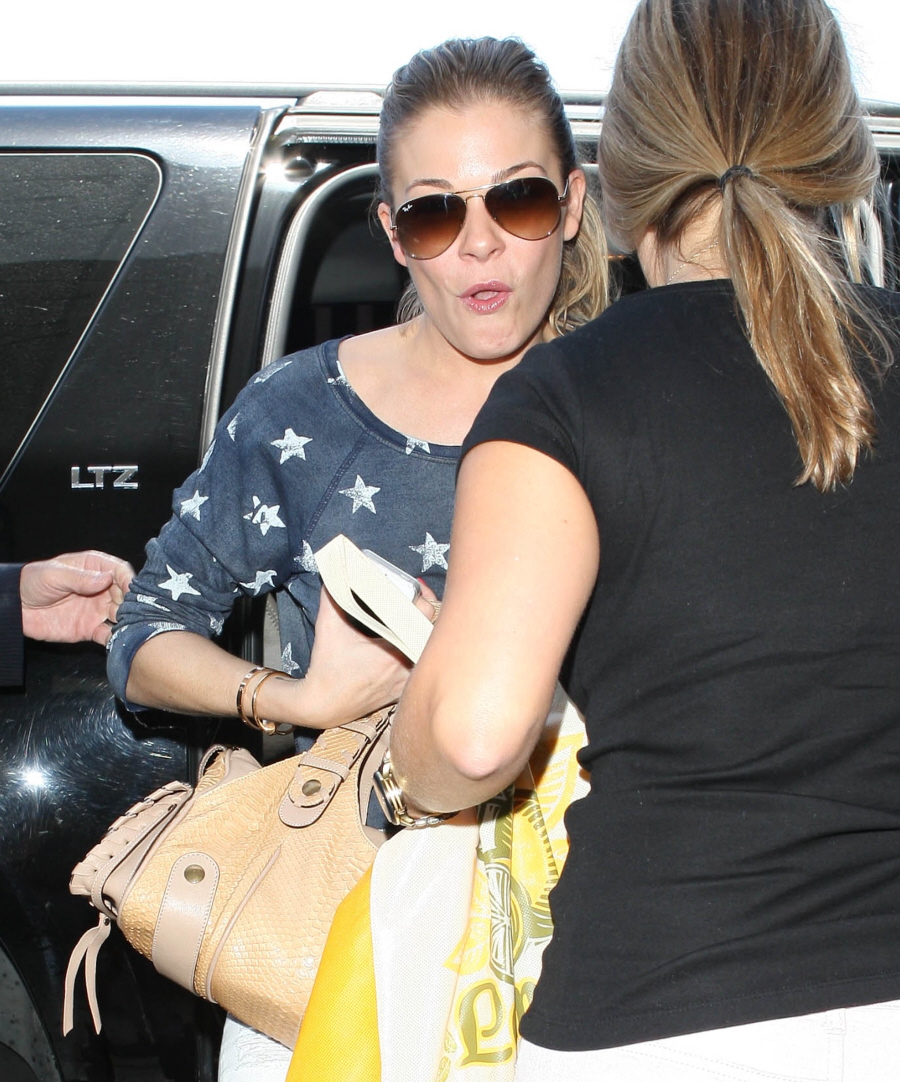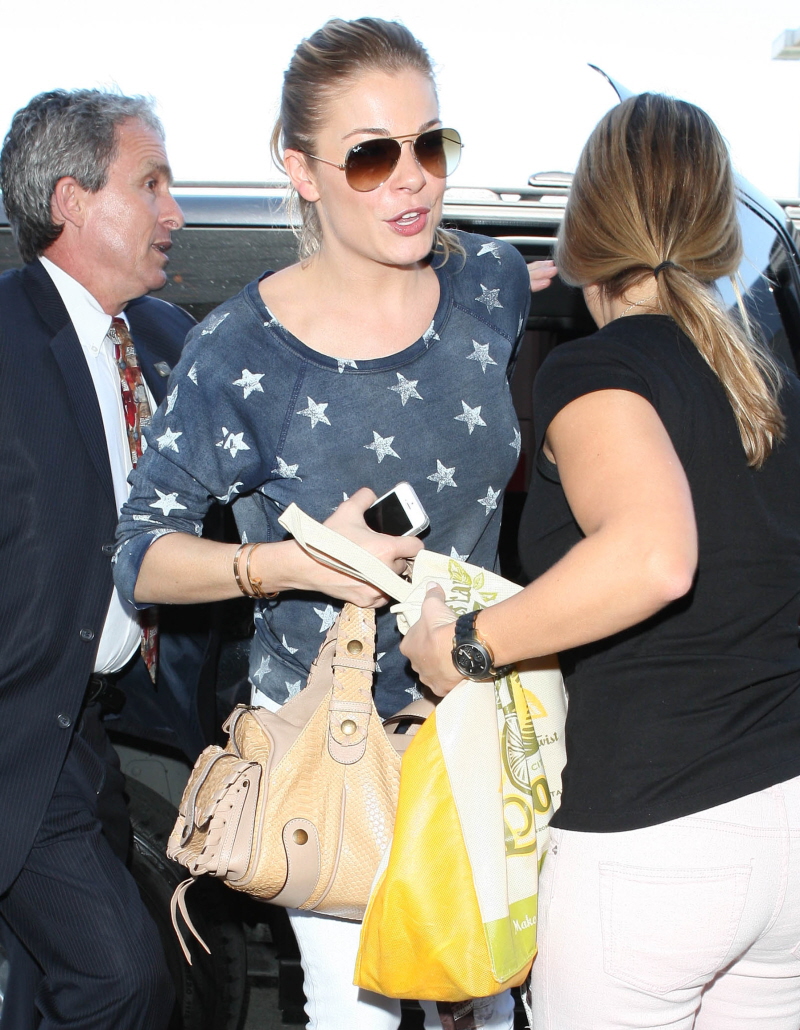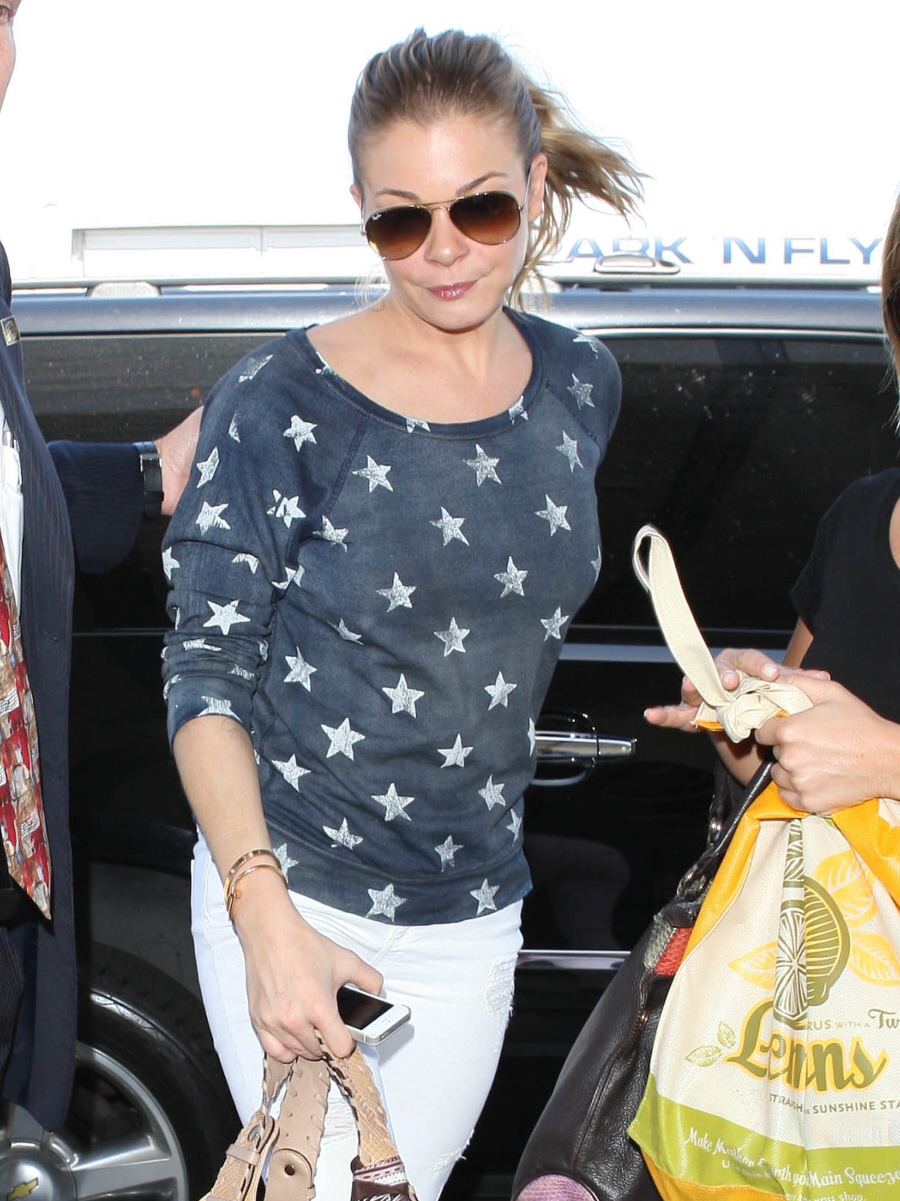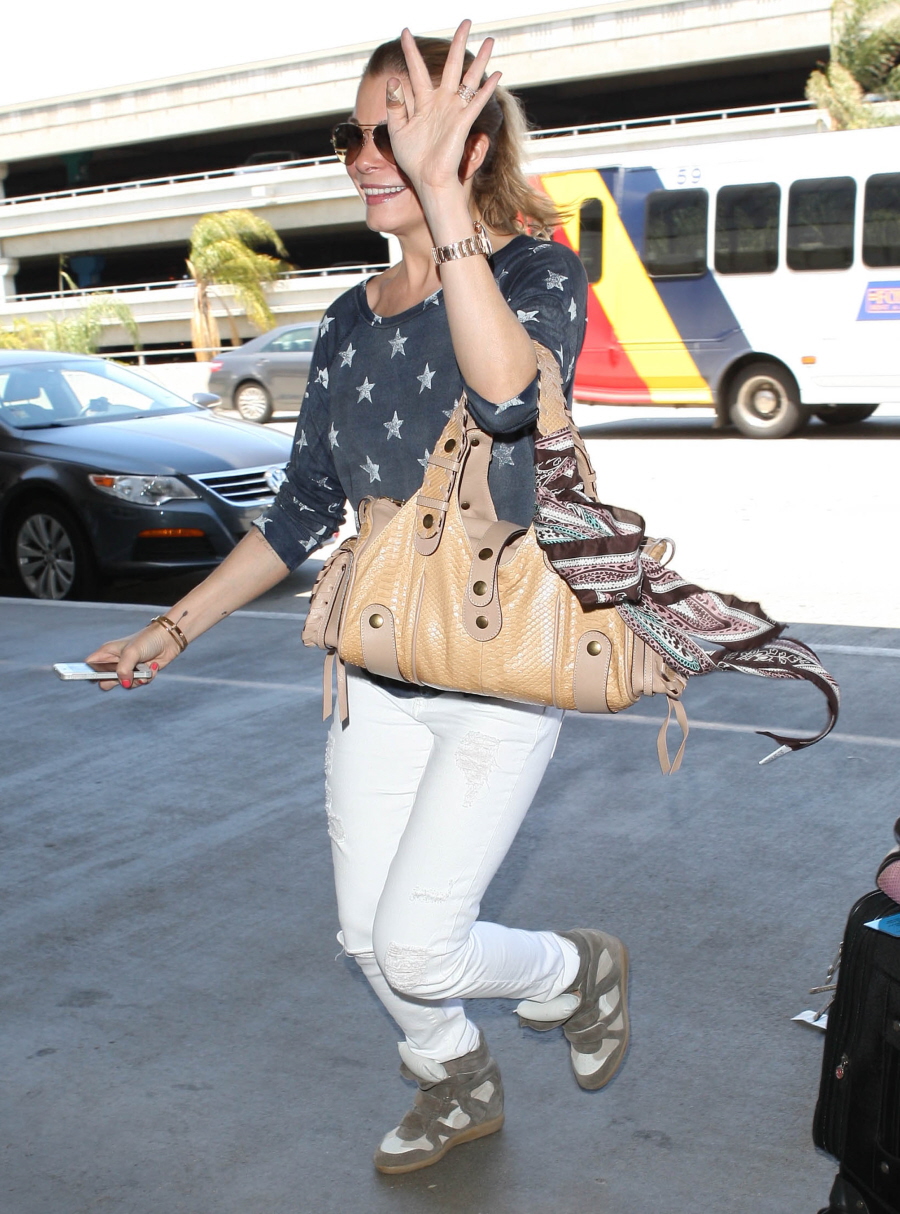 Photos courtesy of Fame/Flynet.