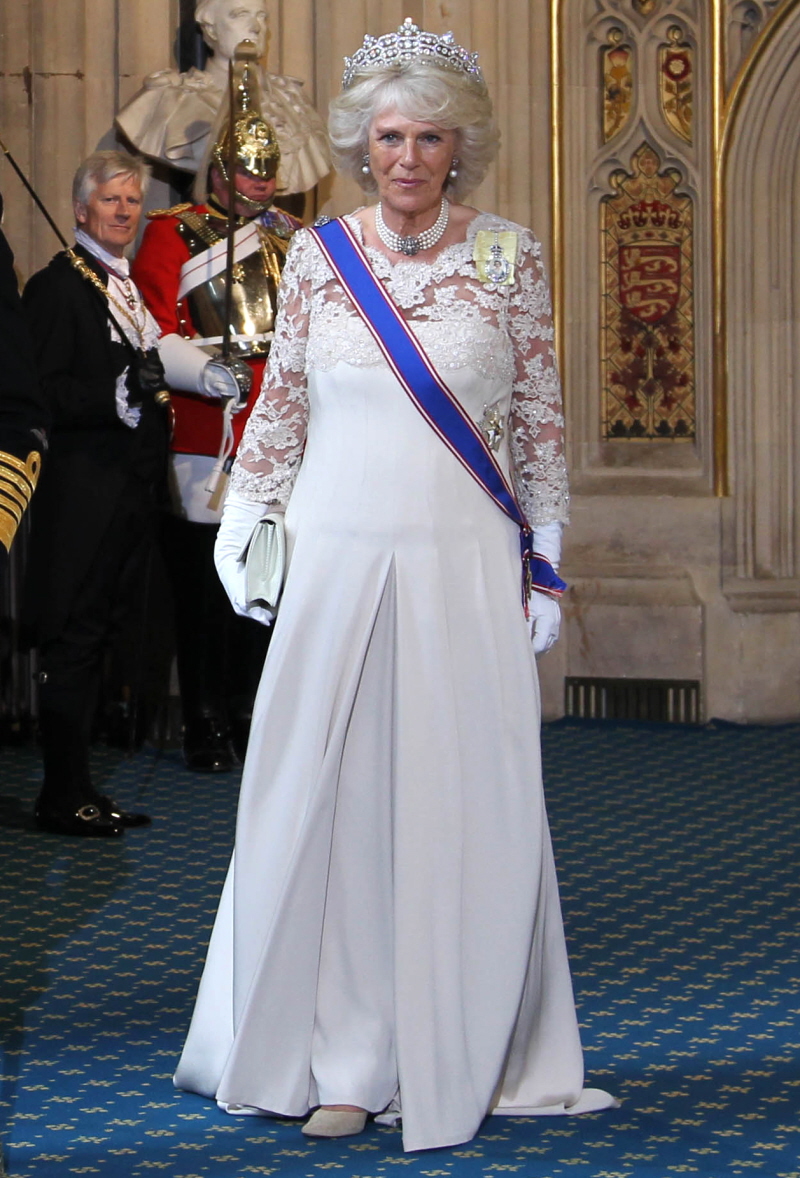 On Wednesday, Queen Elizabeth "opened Parliament" at the Palace of Westminster in England. This is one of the Queen's many duties – she has to give a speech and outline some goals for the current session of Parliament, blah, etc. What was interesting to me was that Prince Charles and Duchess Camilla came to the opening as well, and it was the first time Charles and Camilla ever came together to the opening. FYI: I know I shouldn't call her "Duchess Camilla" any more than I should refer to Kate as "Duchess Kate". I just worry that most American readers won't know who I'm talking about if I say "the Duchess of Cornwall" and at this point, I don't want to use "Camilla Parker Bowles".
Anyway, Duchess Camilla was there are as I was looking through the photos, I began to wonder if there's some kind of rule in which the ladies have to wear white. Because it seems like Camilla really went out of her way to do a matchy-matchy thing with the Queen. While the Queen was decked out in her white fur and then her regal cape (eat your heart out, Tom Ford), Camilla wore a very bridal-seeming Bruce Oldfield gown. Officially, Camilla's gown is "champagne" colored, but on camera it just reads as white or off-white. The lace on the sleeves and bust is particularly fussy as well. The reverse-pleating in the midsection is terrible – it makes Camilla look heavier than she actually is.
I was reading The Mail's story on Camilla and Charles' appearance, and they did an excellent breakdown on all of Camilla's jewelry and what it all means. Her tiara is The Boucheron Tiara which one belonged to the Queen Mother, and now belongs to the Queen. Camilla borrowed it for the event. I'm pretty sure the pearl necklace and earrings are from the royal collection as well, because I have memories of Princess Diana wearing that necklace too. The weird little brooch with a tucked in napkin (WTF?) is Camilla's "Order of the Royal Family of Queen Elizabeth II" medallion. And her blue sash represents that she's been made a Dame Grand Cross of the Royal Victorian Order.
As for Camilla's hair… well, this is actually an improvement from how she used to wear it. I kind of like the feathered style, and it looks good with the tiara. But! I think she might want to go a few shades darker with her blonde. Right? It's much too light. She turns 66 years old this year – she needs a darker blonde.
Apparently, the Queen fumbled several times during her speech too, so now everyone is like "Huh, I wonder if the Queen should just let Charles do this junk from now on?" But I don't think Charles could even if the Queen wanted him to. I think the sovereign has to officially "open" Parliament, she can't send the heir.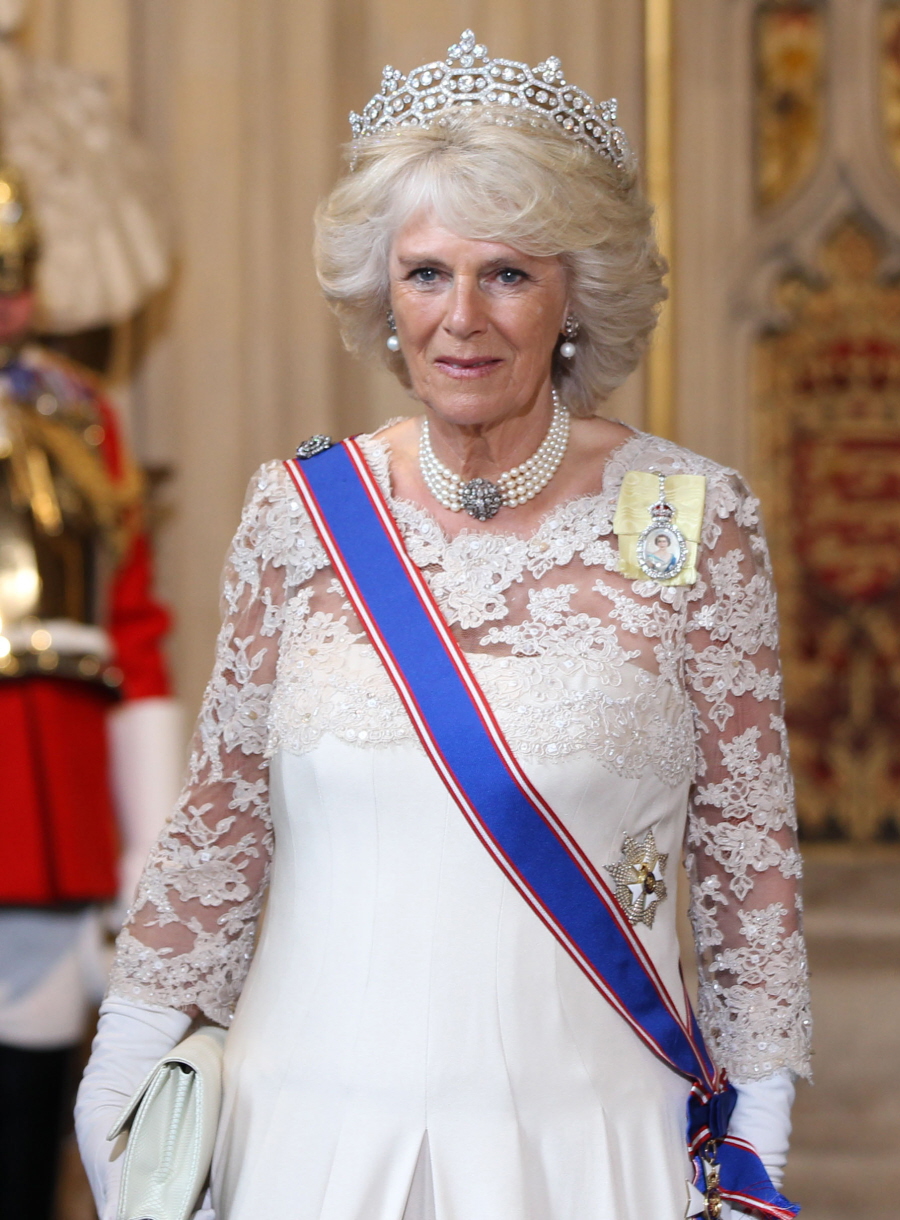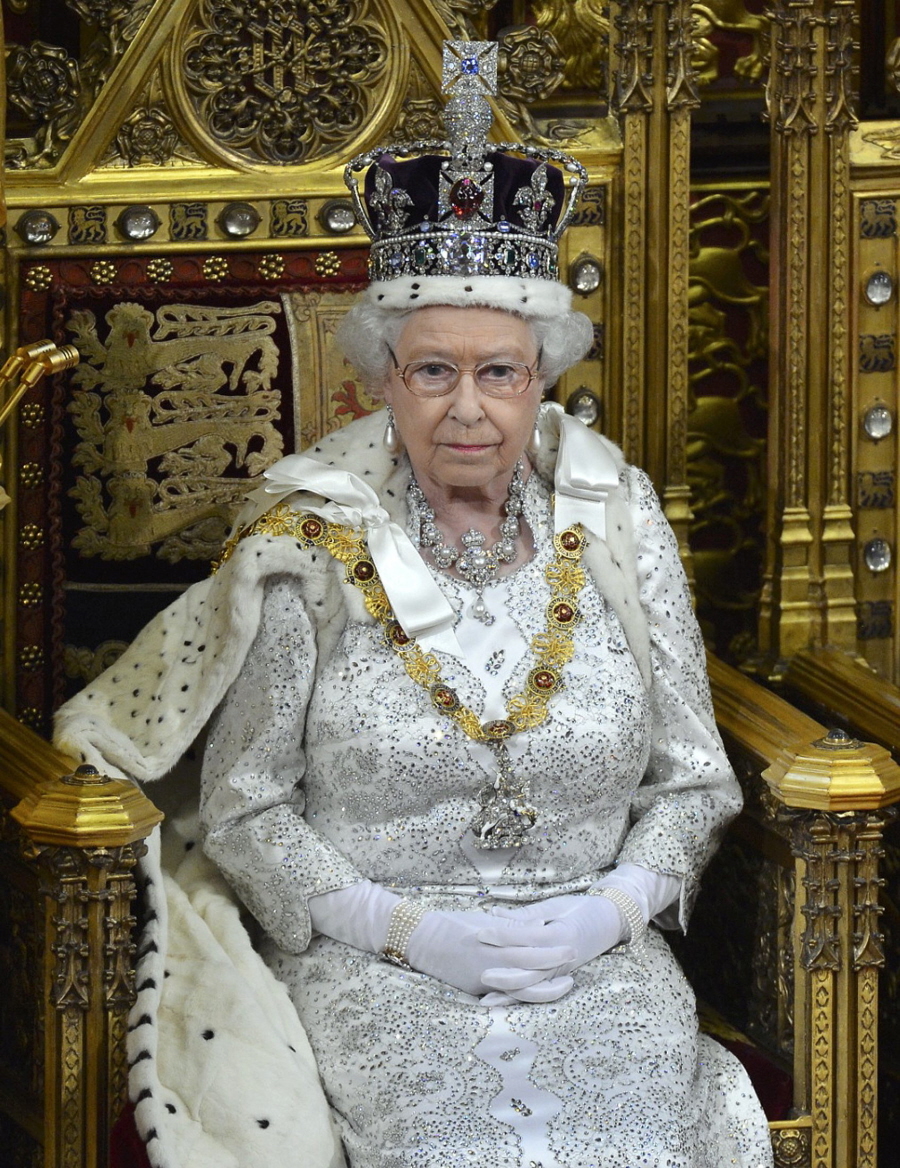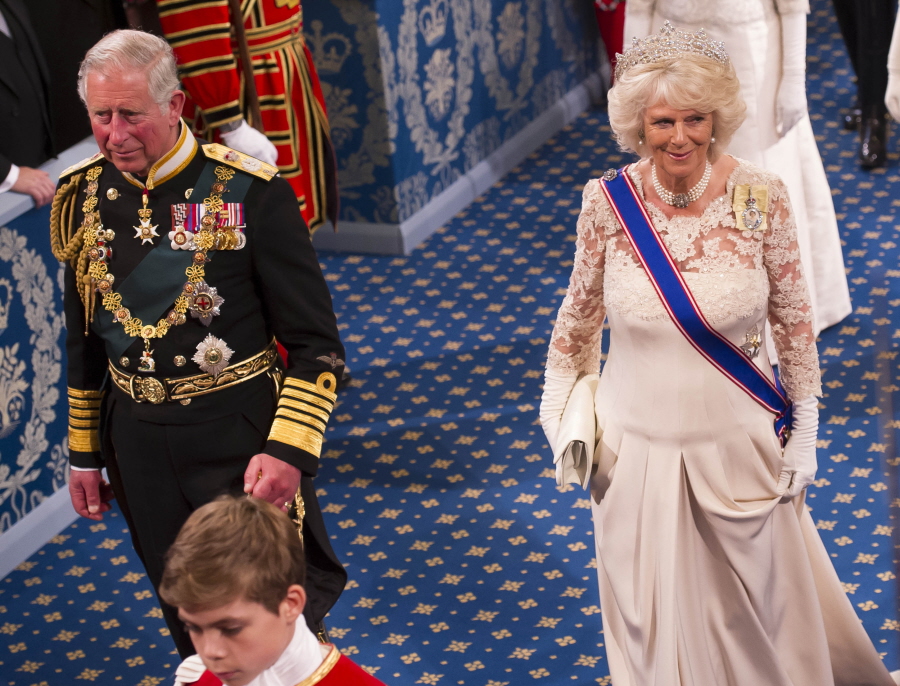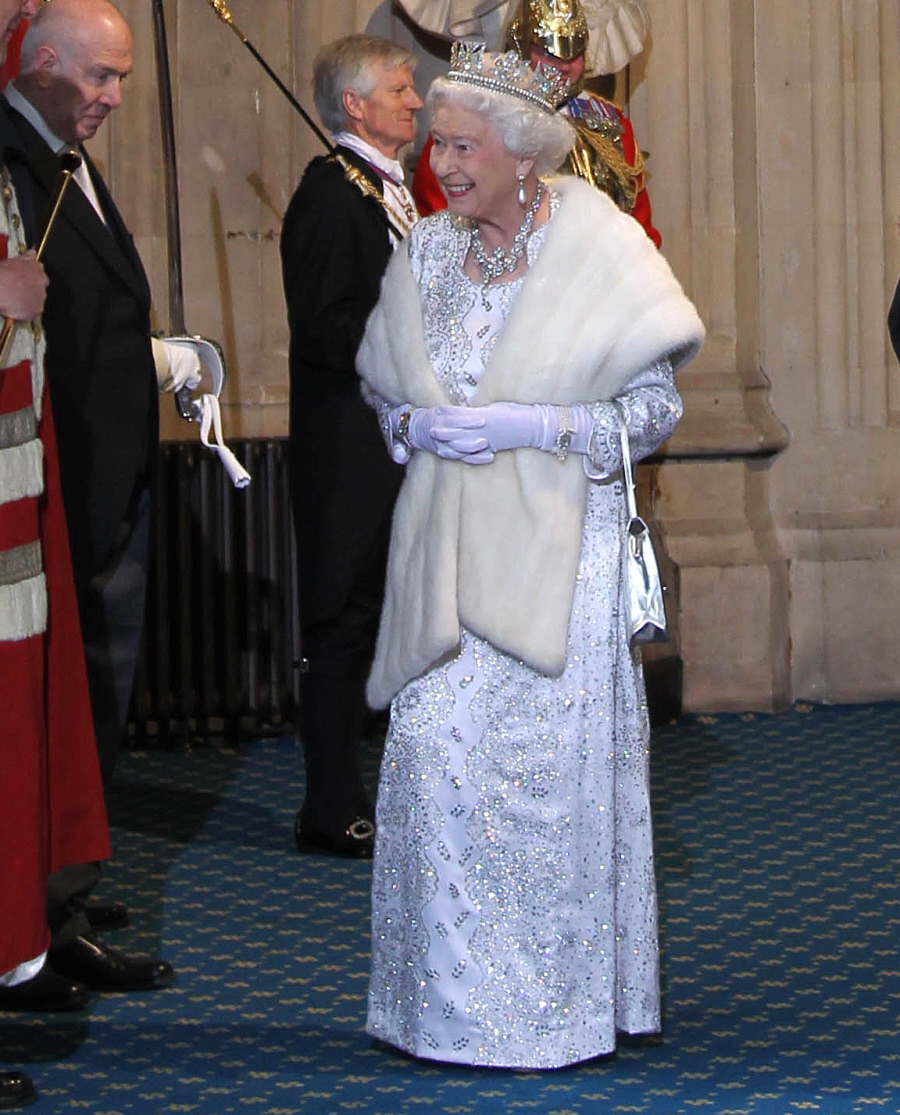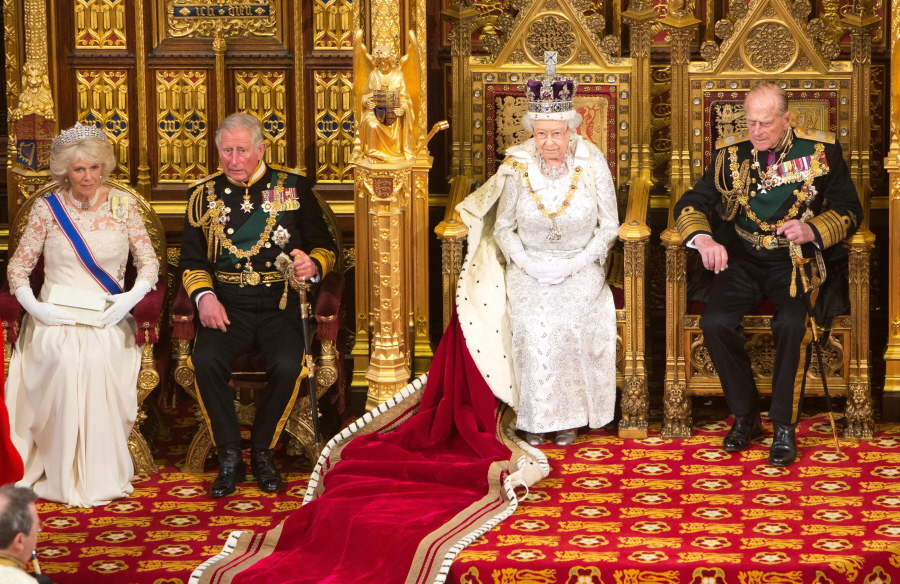 Photos courtesy of WENN.