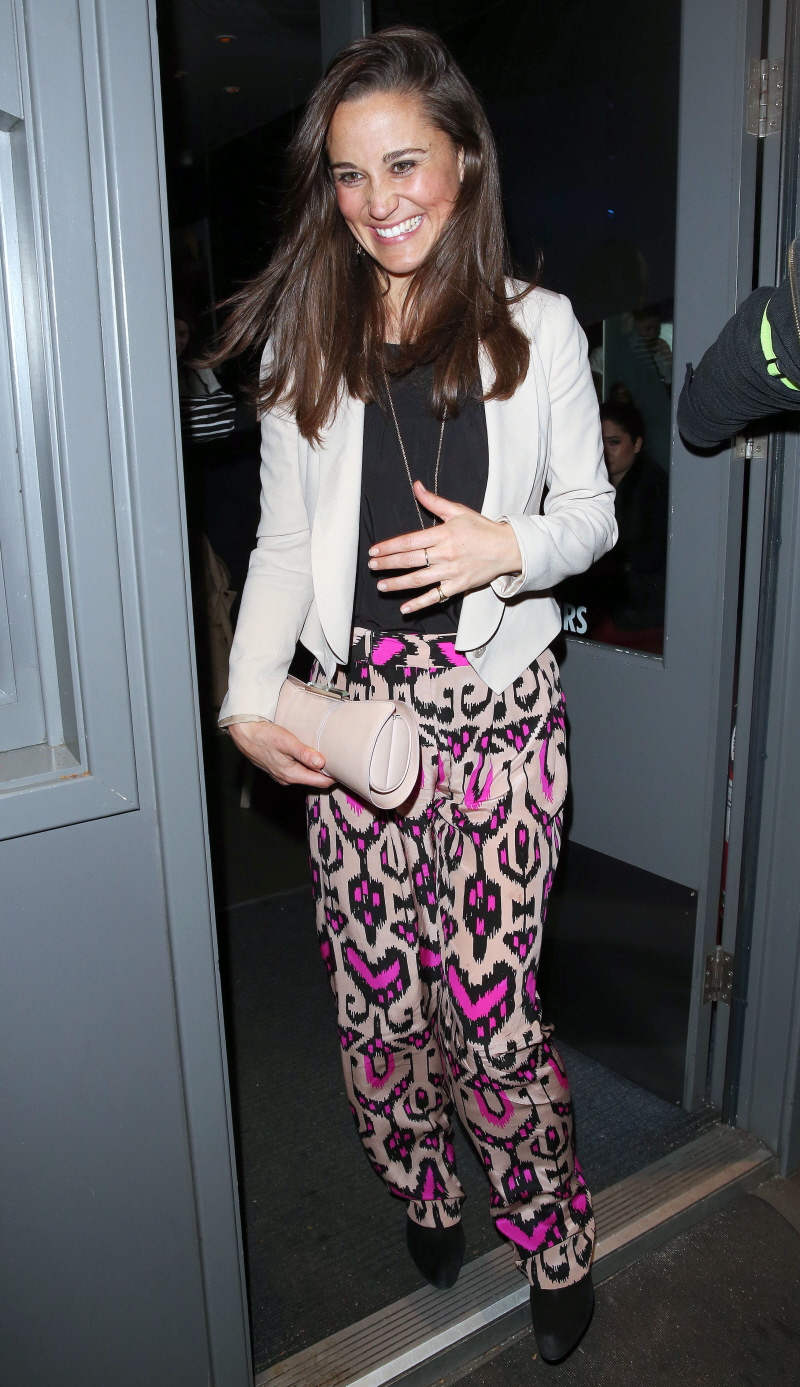 Pippa Tip: When one wants attention, one should wear loud clothing and drunkenly fall out of a nightclub in the wee hours and get into a taxi with a man who is not your boyfriend.
Here are some new photos of Pippa Middleton leaving the London nightclub Loulou's last night. The dude she's with is Tom Kingston, a 34-year-old banker who hangs around Pippa a lot. He's the same guy who was all over her at the races in March. He is not her official boyfriend Nico Jackson. Is this scandalous? Or does Pippa just have a lot of male friends who she parties with regularly and there's nothing to it?
As for Pippa's "loud" pants (Pippa tip: "Loud" clothing is not audibly loud, in many instances "loud" means brightly colored)… they are Temperley London and they are expensive. They are called 'Sovereign Silk Trousers' and cost £295. According to Temperley London, the fabric was "inspired by Ballet Russes costumes from the early 1900's and made of soft crepe-de-chine, the ikat style print is graphic and eye catching." Am I the only one who thinks these pants are terrible? I do like the fact that at least one of the Middleton girls wears pants, but I hate this fabric.
Interestingly enough, Princess Eugenie was also at the club at the same time as Pippa. They did not leave together. I really don't think the Middleton ladies get along with the York princesses whatsoever.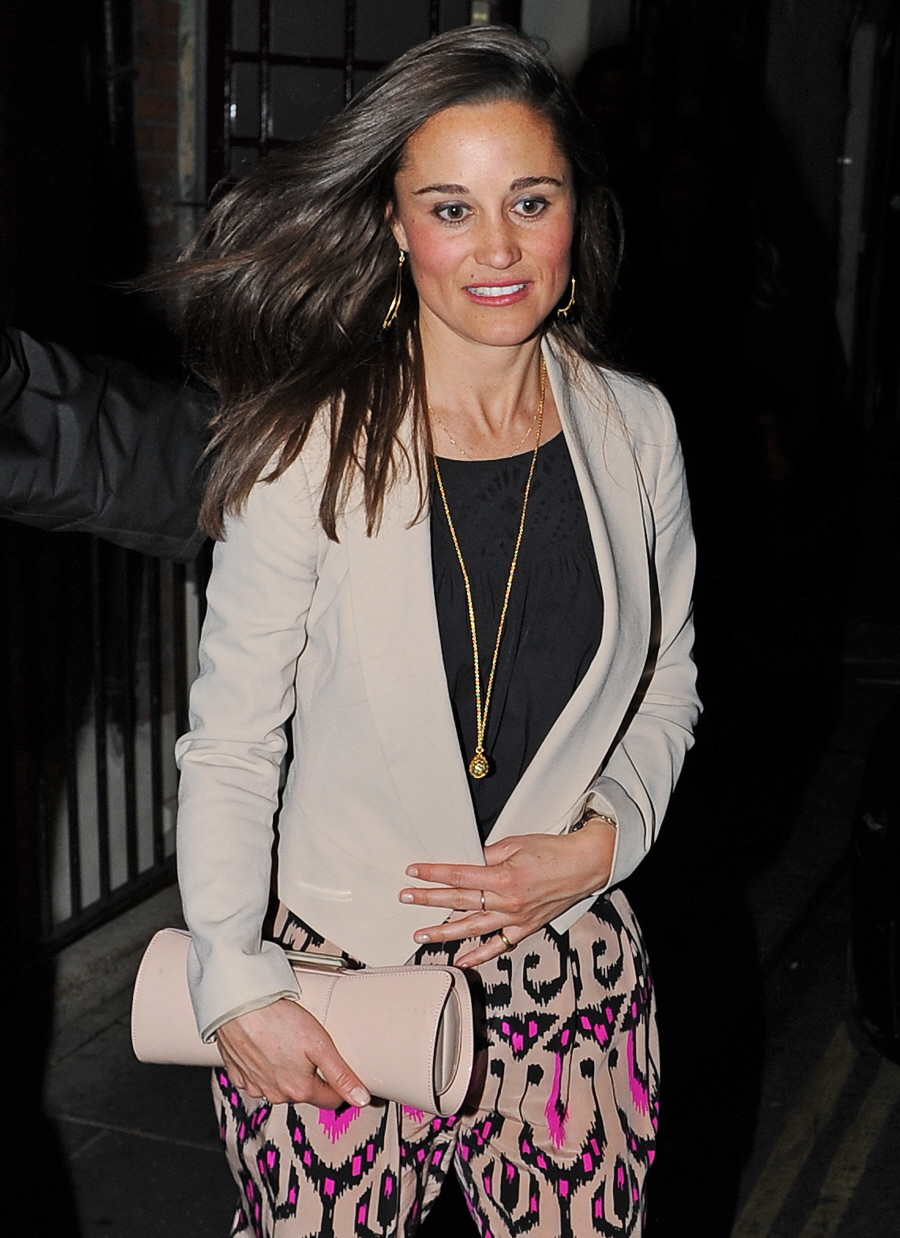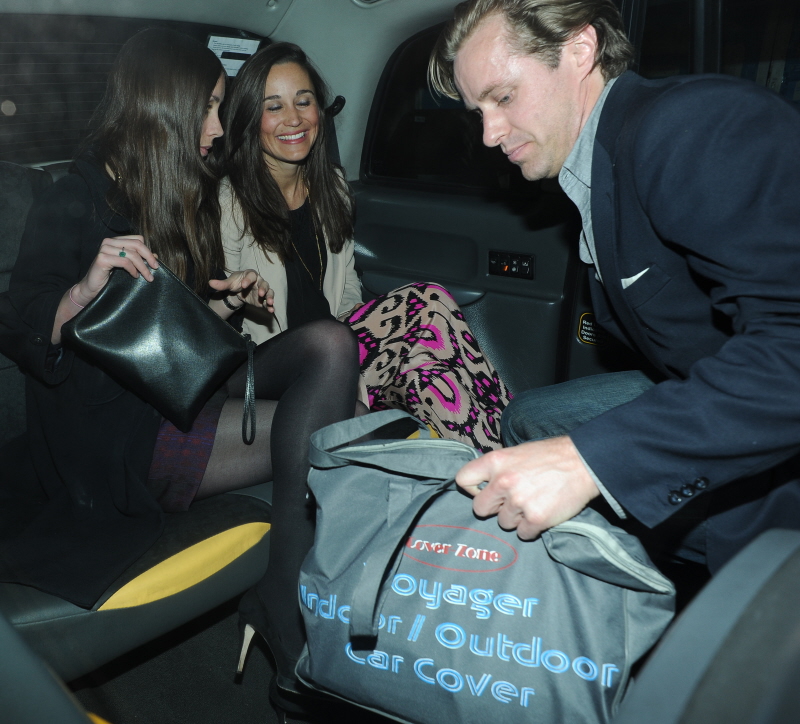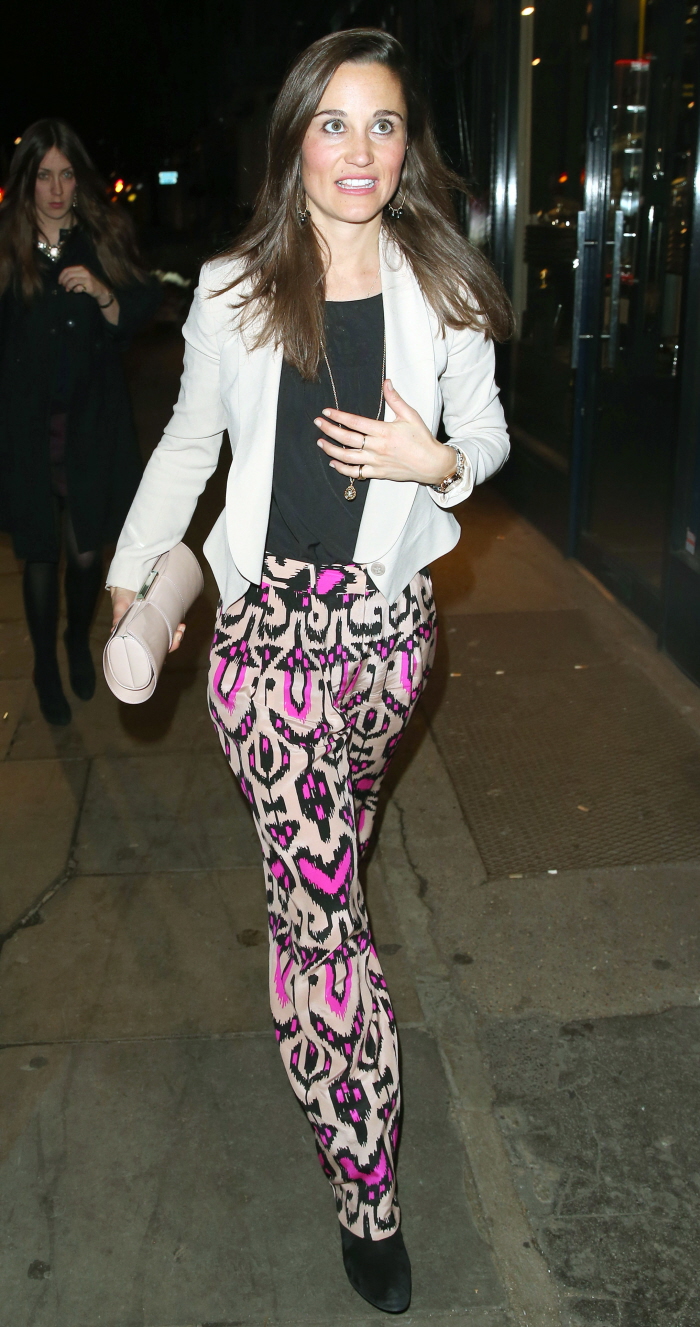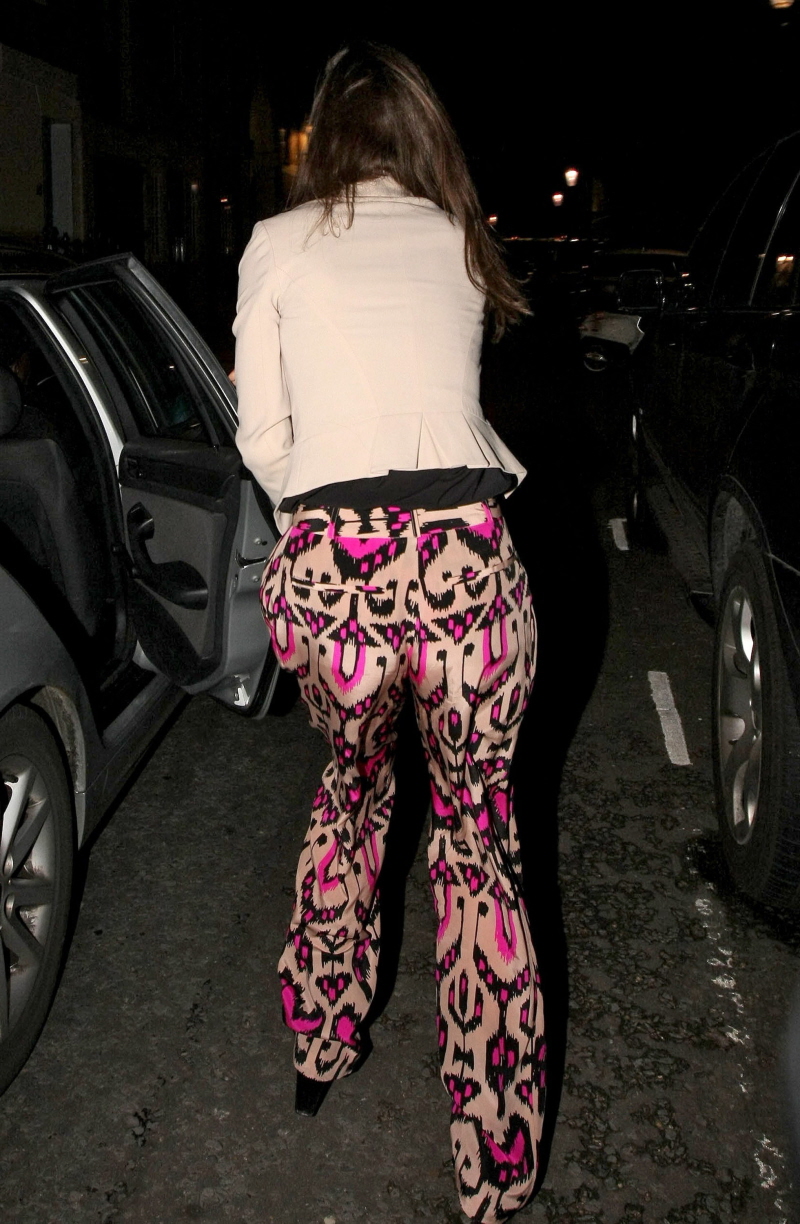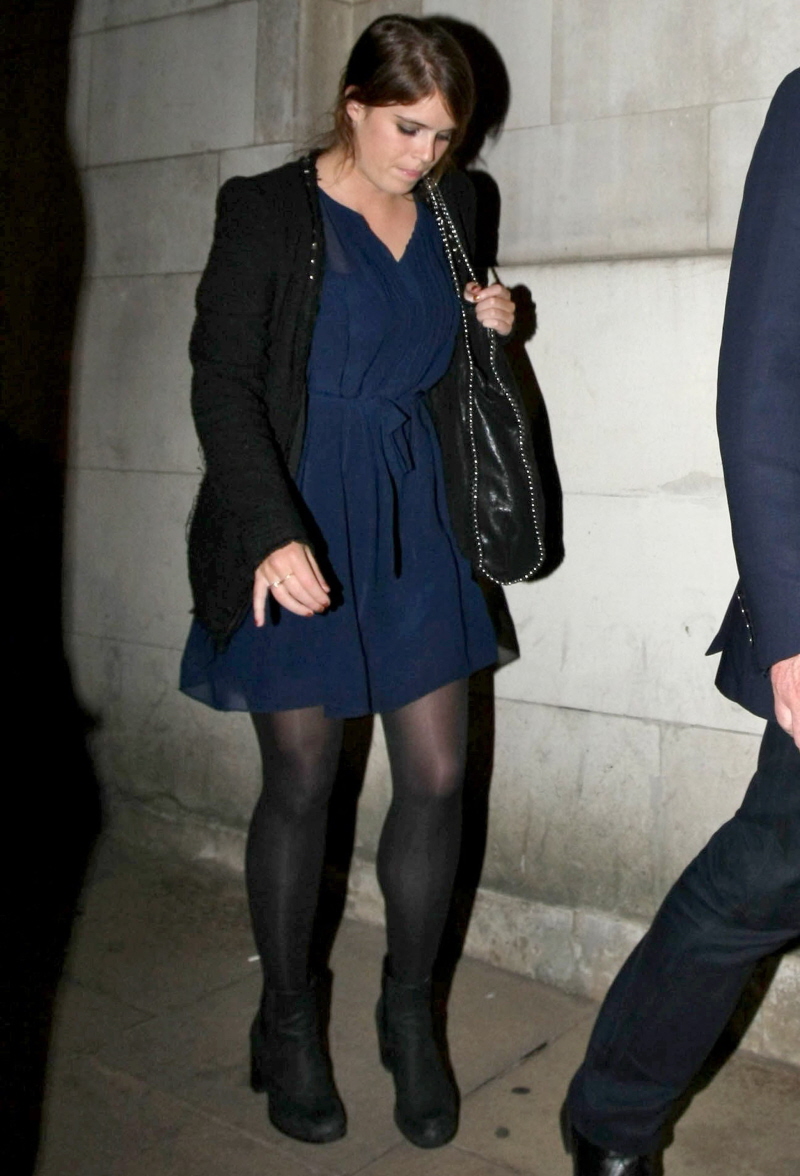 Photos courtesy of Fame/Flynet and WENN.