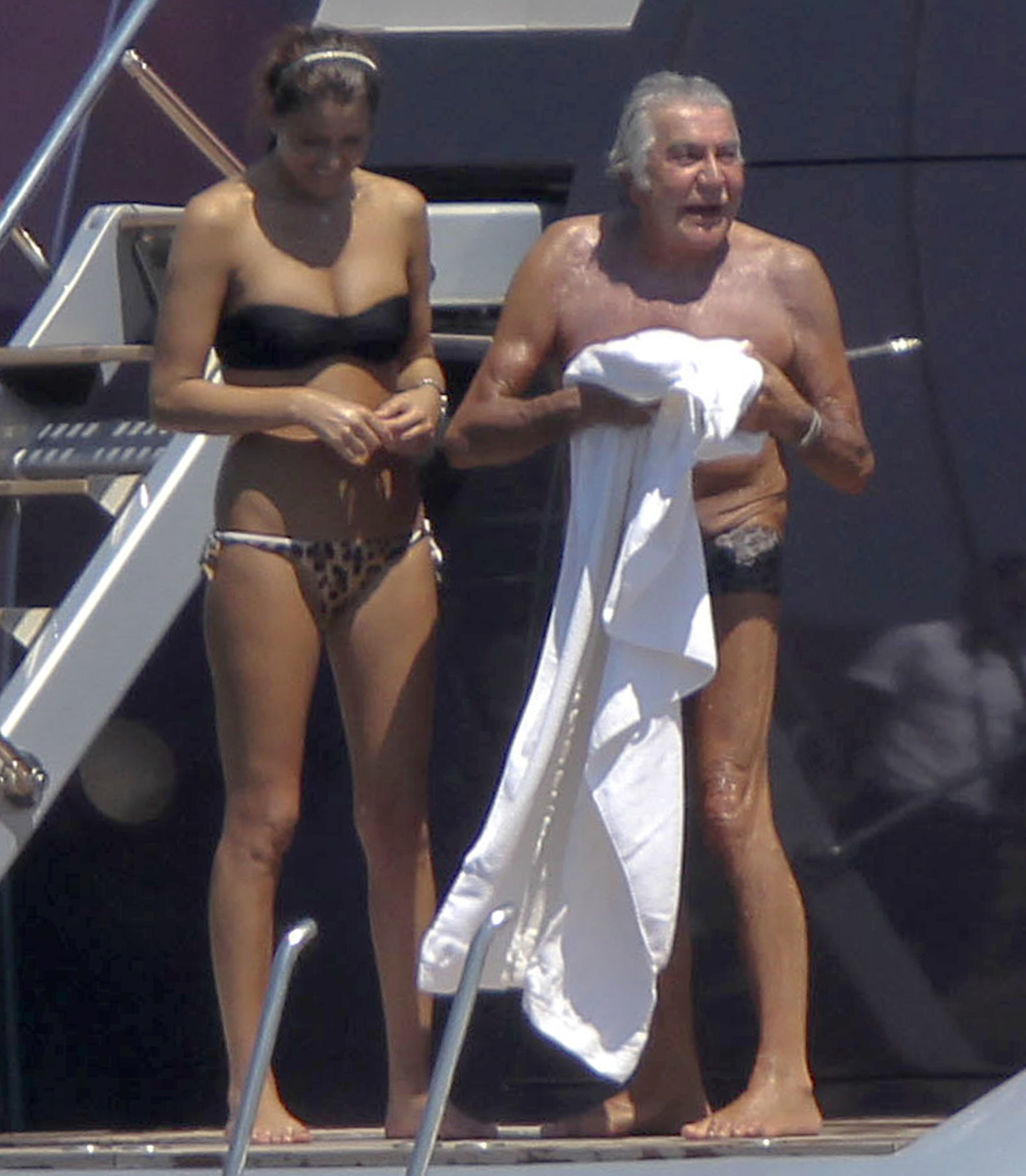 Here are some photos of Roberto Cavalli on his yacht in Monaco with a very young woman who may or may not be related to him (Cavalli has a large extended family). Do these photos gross you out? I can't help it, I'm enjoying them. I get a perverse enjoyment from them because this is the dream for so many men. They want to be tan and rich and own a yacht. They want to always have nubile young women around them, even when they are well into their 70s, which Cavalli is – he's 72 years old. This is George Clooney in 20 years. This is like what would happen if Roger Sterling was real. And isn't that funny? Those kinds of guys actually think they look cool. And most of the time, the people around them agree.
These photos sort of remind me of those Giorgio Armani mankini photos I covered several years ago. Mr. Armani was wearing a baggy (!!) speedo and it looked like a diaper and the whole thing was just… not good. But really, these photos might be worse, I think. Roberto's swim trunks are animal print!! RAWR. And his girlfriend/possible granddaughter seems into to it too. And by "into it" I mean "she looks like his nurse as she helps him out of the ocean."
Sometimes when I see a dude and my first impression is "ugh, gross," my second instinct it to play a little game with my disgust. The game: what would it take for me to marry and/or sleep with the dude? Roberto Cavalli is rich, for sure. He's got a yacht, he parties in all of the hot spots, and I've never heard of him mistreating his ladies. So if he Indecent Proposal'd you, would you take the money? How much money would it take? $1 million? $10 million? Before you come up with a monetary value, take a gander of his backside.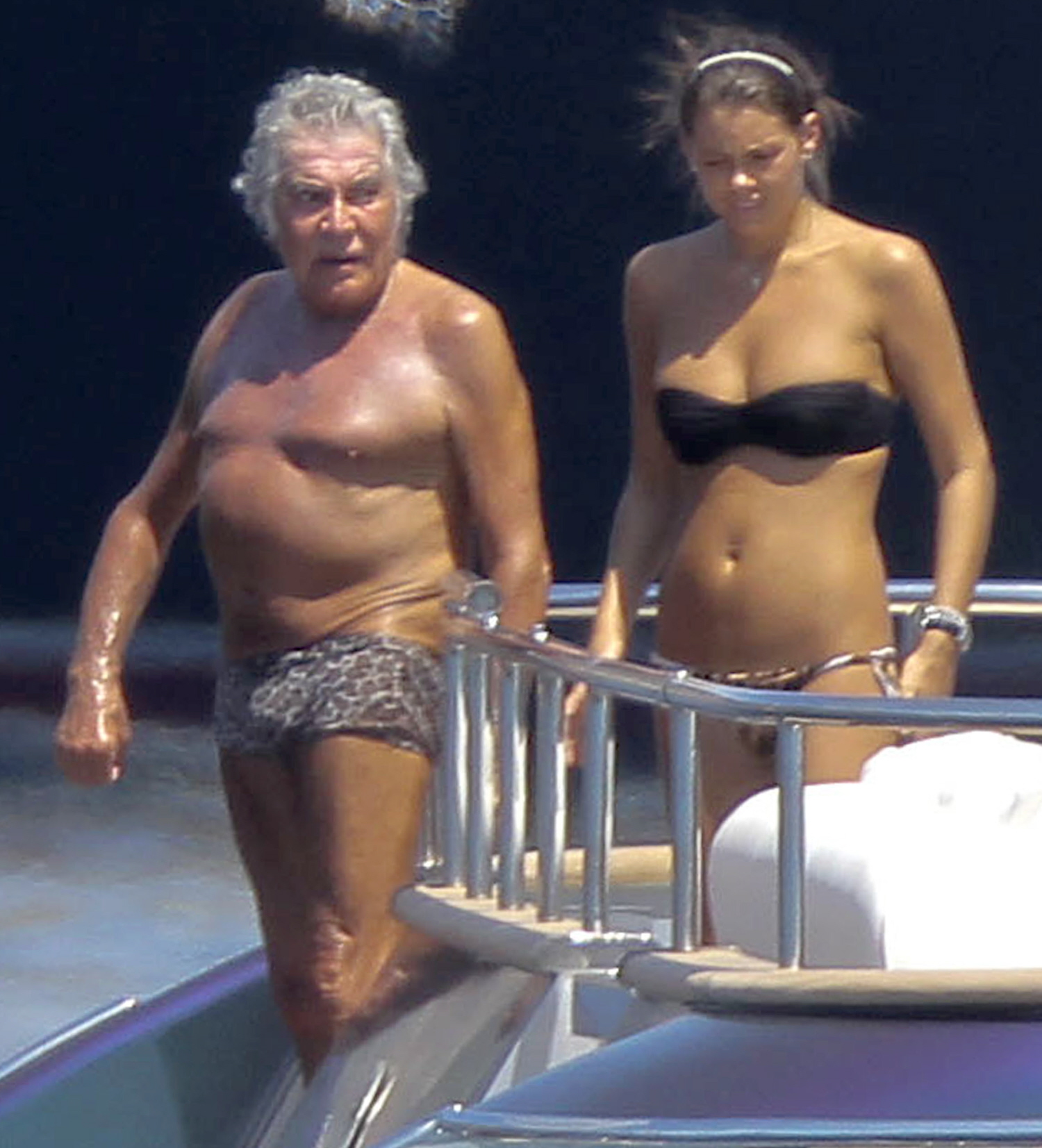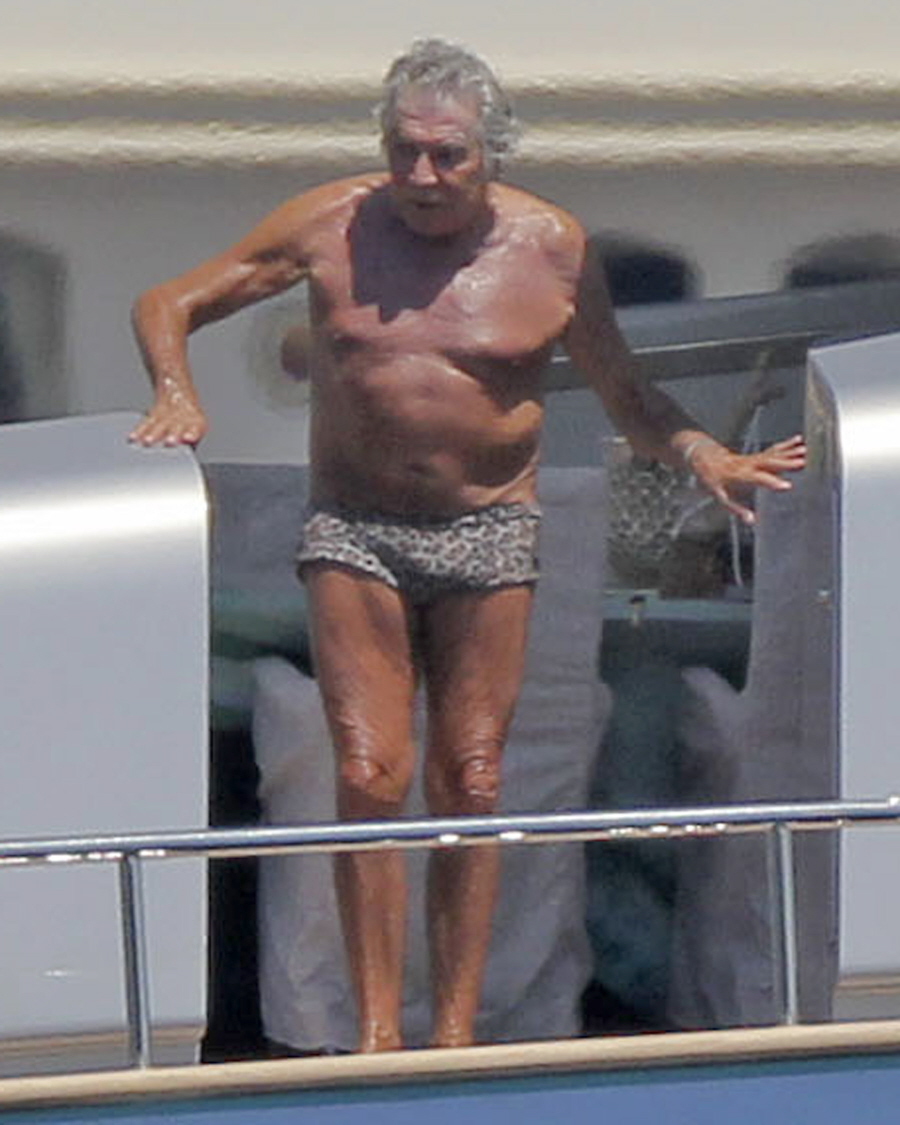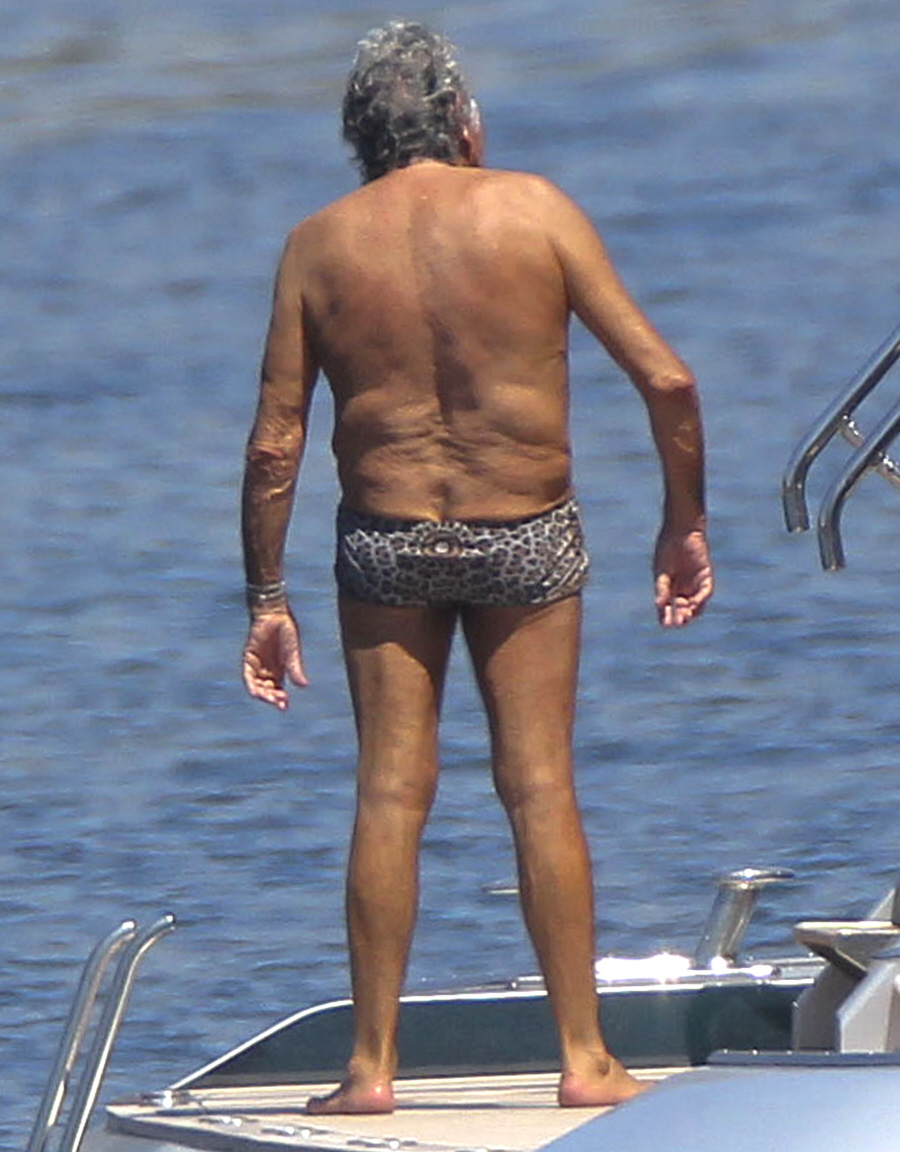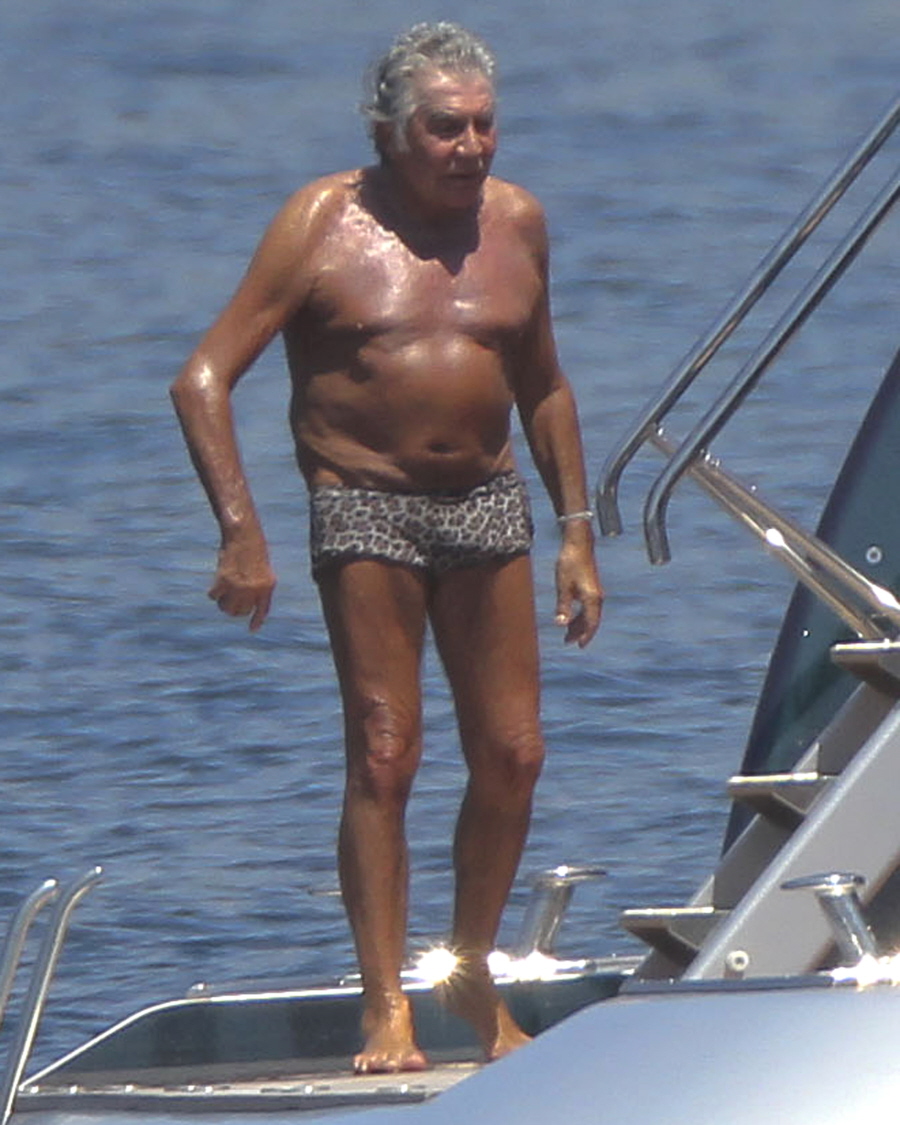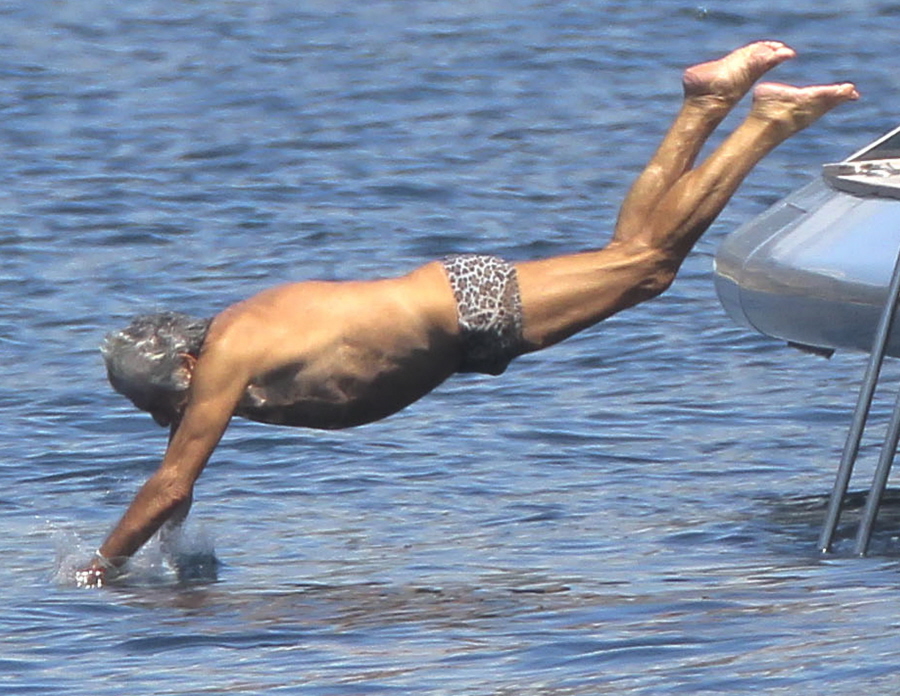 Photos courtesy of Fame/Flynet.