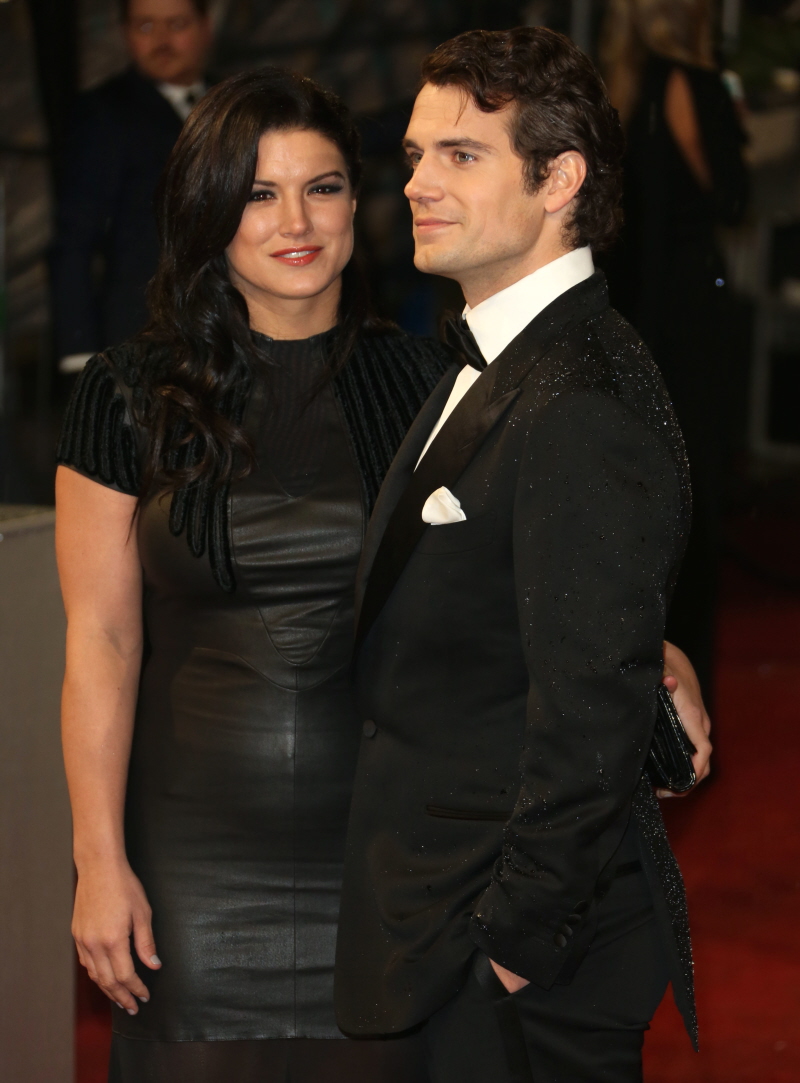 Much like my newfound love for Chris Pine, Henry Cavill's Man of Steel promotional tour is winning me over. I've always found Henry hot but bland. Vanilla with no swirl, you know? But they're letting Henry come out of his shell a bit, and what is being revealed is rather lovely. He's humble, he's dorky, he's sweet, he's super-professional and he's very well-spoken. And he's the guy dating Gina Carano, who is pretty much my new Angelina Jolie as far as "I wouldn't mind a roll in the hay with that lady" girl-crushes. Henry has a new interview with Glamour UK, and it's interesting. You can read the full piece here, on Henry's fansite, and here are some highlights:
When he put on the Superman costume: "Laugh?" Henry Cavill is staring at me incredulously. "Of course I didn't laugh. For a guy, it's pretty much the most awesome moment you can possibly imagine."

His private life: "It's important to keep your private life separate from your professional life when you're in the public eye, otherwise the two get horribly blended together and it bites you in the ass one day… [Celebrity relationships] take a lot of understanding from the other person, because there's a lot of time apart, but I've always been a monogamous man."

His taste in ladies: "What's important to me is that a woman has confidence in what she is, as opposed to trying to conform to someone else's type." We establish that he dislikes aggressive women "because they're always on the defensive" and that romantically, he's "old-school, but still very much of the times".

He likes ladies who drink a lot: "l like a good drinking buddy… and I can drink a lot"

He doesn't want ladies to dress provocatively: "There's something incredibly sexy about a dress that leaves you guessing."

He loves women's bodies: "Well, what's great is a woman's shape as a whole. I mean, no artist could imagine a more beautiful shape. It's incredible. A man can look attractive, beautiful even, but nothing like a woman naked. That's why women would rather look at other naked women than at men."

He's not going to drop trou for the hell of it: "I'm not a big fan of getting naked for the sake of it. I wouldn't use a body double, because I'm particular about the physicality of acting, but I won't just get my arse out because people are insisting I do."

Bulking up/dieting, etc: "The 'major bulking' phase came first and that was fun. That meant eating 5,000 calories a day. The best thing about that phase is that you're really strong and even though you don't look great, because you're carrying a lot of extra fat, you're always in a really good mood. The leaning down phase is the hardest, because although you're looking great, you're always in a bad mood because you're so hungry." Welcome to the world of the Hollywood starlet. "I know," he nods grimly. "When I got my first role, in The Count Of Monte Cristo, I was told to lose a stone and a half. It was a lot, but I was a chubby kid, and if you have to play a physically attractive role in Hollywood then maybe you have to pull your socks up. Still, I'm aware that women are sometimes horribly mistreated in terms of weight. They mistreat themselves too, though, because they often think they're overweight when they're not. I hate it when women starve themselves…"

On the 50 Shades of Grey rumors: "Put it this way," he says. "I've not read a script, spoken to a producer or a director…" He has, however, read a few opening chapters. "Not exactly chaste writing, is it?" he smirks. "I've always preferred the implied sex scene anyway, because having it spelt out always seems a bit tacky. Sex is so readily available to us in every form of media now, so it's no longer that exciting on screen."

On being star-struck: "I've never really been star-struck by anyone. I've always looked at things realistically and thought, 'Just because you make a lot of money and you're famous, it doesn't mean that you deserve to be worshipped.' Even when I was at school, my heroes were always my brothers and my mum and dad."
He's interesting, isn't he? I tend to believe him when he says he's monogamous in relationships, and I believe him when he describes what he likes with women. I don't think a lot of celebrity men would be so honest – Henry wants a lady who dresses conservatively, who isn't super-skinny, who is comfortable in her own skin, but he prefers demure women to aggressive women. Most men claim that they like aggression in women – but I've always thought that most men are lying about that. Eh. I kind of love that he refers to the 50 Shades sex scenes as "tacky". He's surprisingly conservative, isn't he? I'm not talking about his politics, he just seems to be a very "traditional" man.
A new teaser trailer for Man of Steel was released over the weekend. There's not enough Zod (Zod/Michael Shannon is everything!!), but when Superman screams, I get a little tingly. Oh, and I still say Russell Crowe's accent is super-wonky.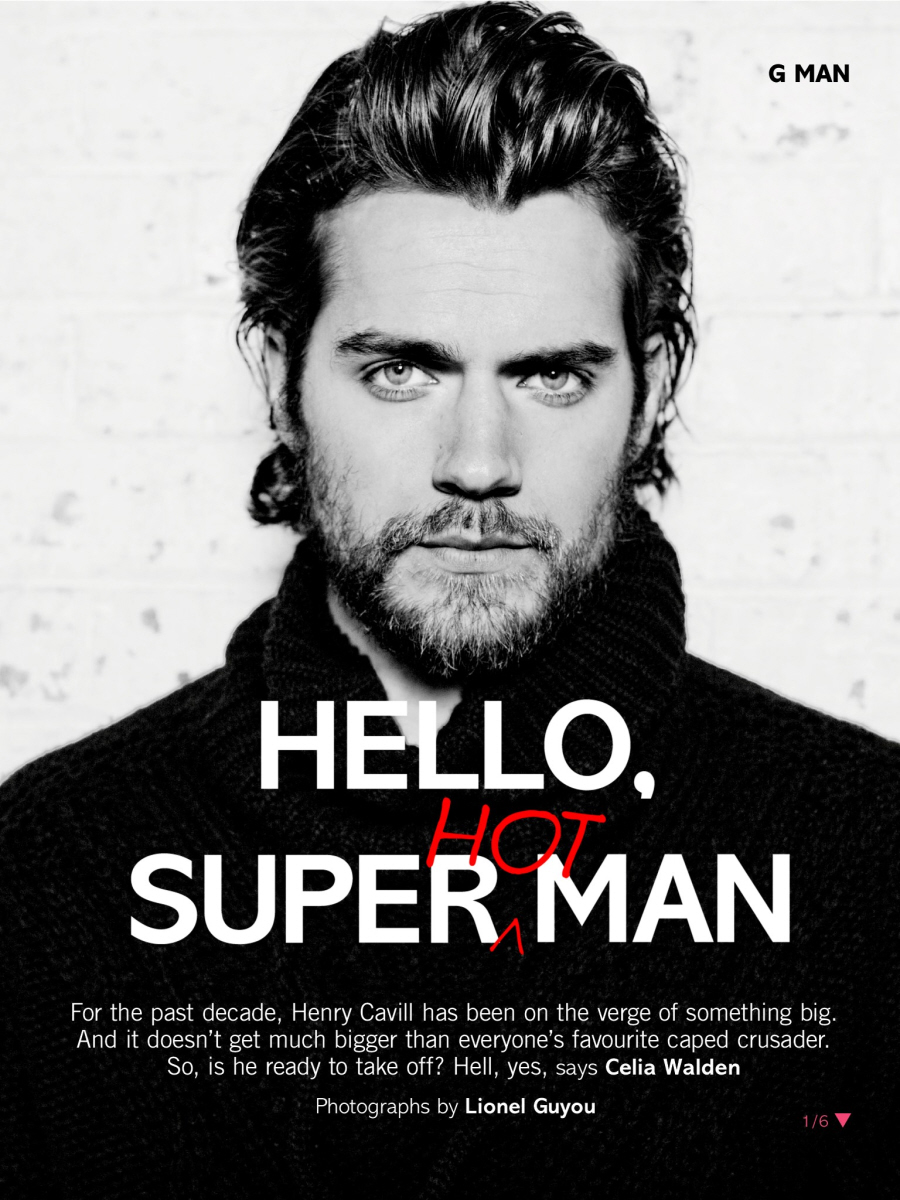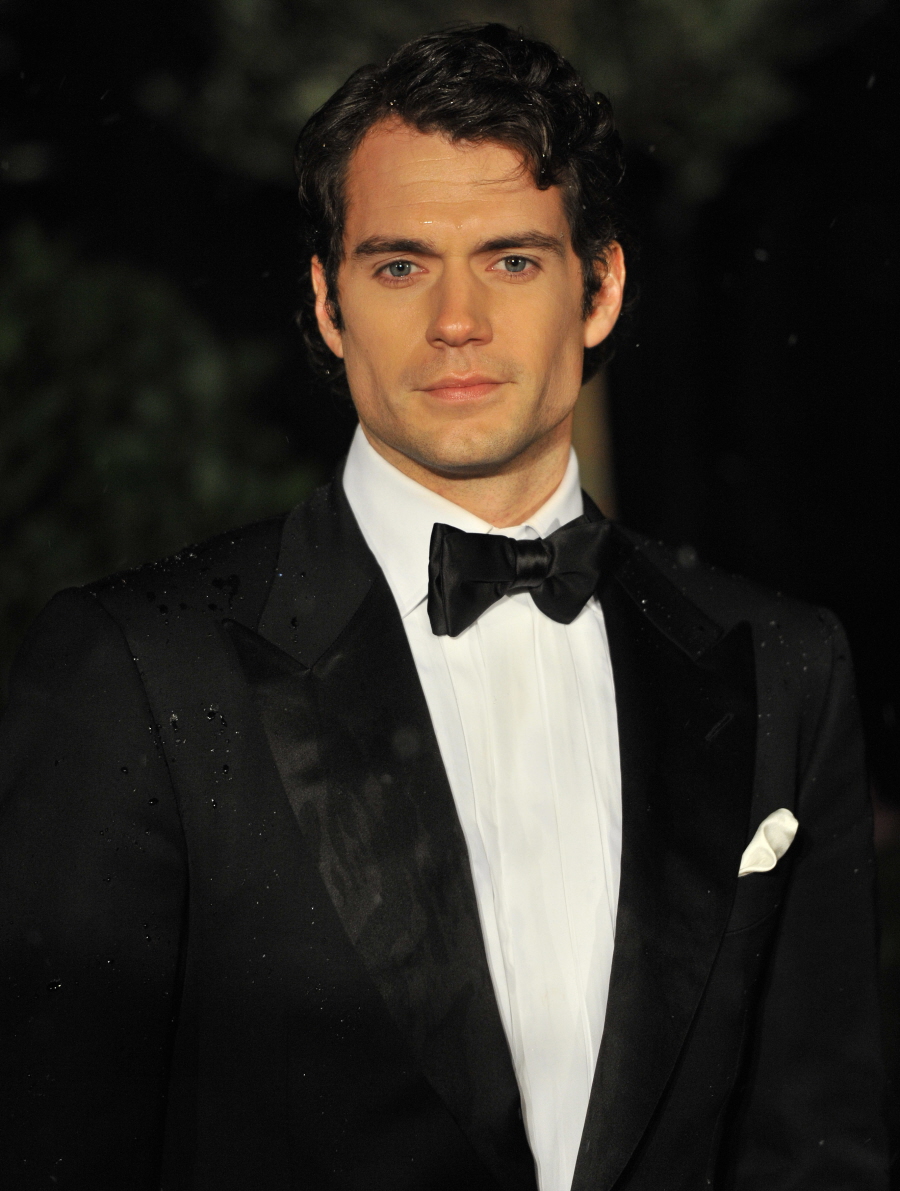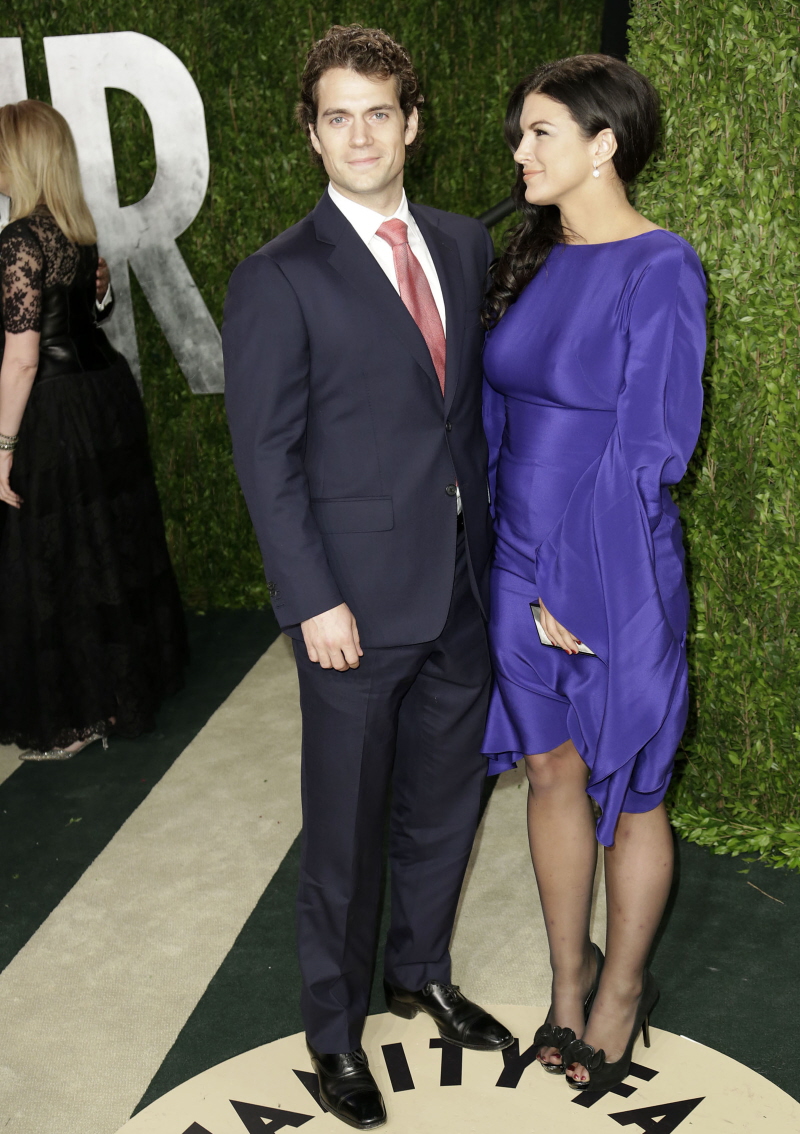 Photos courtesy of Glamour UK, WENN.