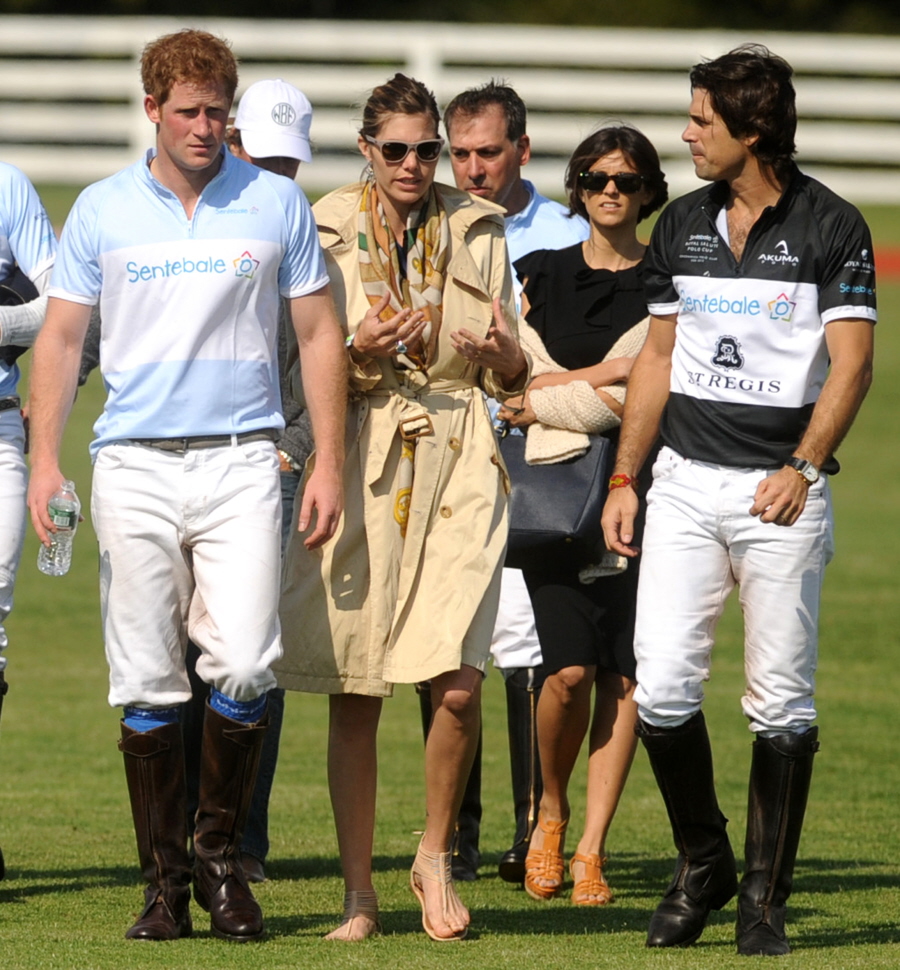 Yesterday, Prince Harry was in Connecticut for a charity polo match which raised money for his Sentebale Foundation. Harry got to hang out with Nacho Figueras, Stephanie Seymour, Gayle King and Olivia Palermo. He got a kiss from Karolina Kurkova at the end because his team won, of course. I know this is completely dumb of me, but what's the purpose of leg warmers for horses? Obviously, I know nothing about horses or polo, but why are the horses accessorized? Anyway, Harry's horse is beautiful.
Prince Harry's charity polo match in Greenwich, Conn., was the closest the legendary party prince came to Champagne and models during his stint in the States. A crowd of 400 was short on celebs, but filled with catwalkers past and present including Stephanie Seymour, Karolina Kurkova, Jessica Stam and Hana Soukupová. Despite female fans clamoring to get to His Highness, Harry kept his mind on the match.

"He was quite strapping," swooned one female guest at the match and a luncheon where he appeared. "You can feel his physicality! All the big bankers, real-estate titans and masters-of-the-universe got just as weak-kneed and unctuous as their female partners around him. Harry was so gracious and patient with everyone."

Spotted at the match were Owen Wilson, Gayle King and socialites Olivia Palermo and Amanda Hearst.

The night before, Harry drew admiring glances at a Friends of the Royal Foundation Four Seasons Restaurant reception from ladies including Miss USA Nana Meriwether. But the royal hung close with new pals Will.i.am and Yankee Mark Teixeira. The Black Eyed Peas singer sat at Harry's table of 12. Teixeira had played baseball in Harlem with Harry Tuesday afternoon.

As the prince left the event, a small group of women lined up, but we're told he instead stopped to take a photo with a WWII veteran in a wheelchair. UK Prime Minister David Cameron, who stayed briefly, and Beau Biden were also there. Guests dined on heirloom tomato and mozzarella salads, filet mignon and pink cotton candy. We're told security was so tight, all guests — even Police Commissioner Ray Kelly — had to present ID before walking into the dinner.
Cotton candy? Good God. If Prince Harry is coming for dinner, do you really want to serve him COTTON CANDY?! Thankfully, at the polo match dinner, the food sounded so much better – they got to eat "mini lobster rolls and crabcakes, followed by filet of beef with a spring vegetable salad or gnocchi with corn, mushrooms and English peas. Dessert was vanilla creme brule and mixed berry trifle." Much better than cotton candy.
After the polo game, Harry made a little speech thanking Americans for his warm reception throughout the week, saying: "This is the last day of my tour around the United States. Thank you for a wonderful week. I have witnessed the extraordinary generosity of the people of this great nation." God, I SO wish he would date an American girl. He doesn't have to marry her, but I just think it would be cool if he dated an American just once. Somebody send Kate Upton to him.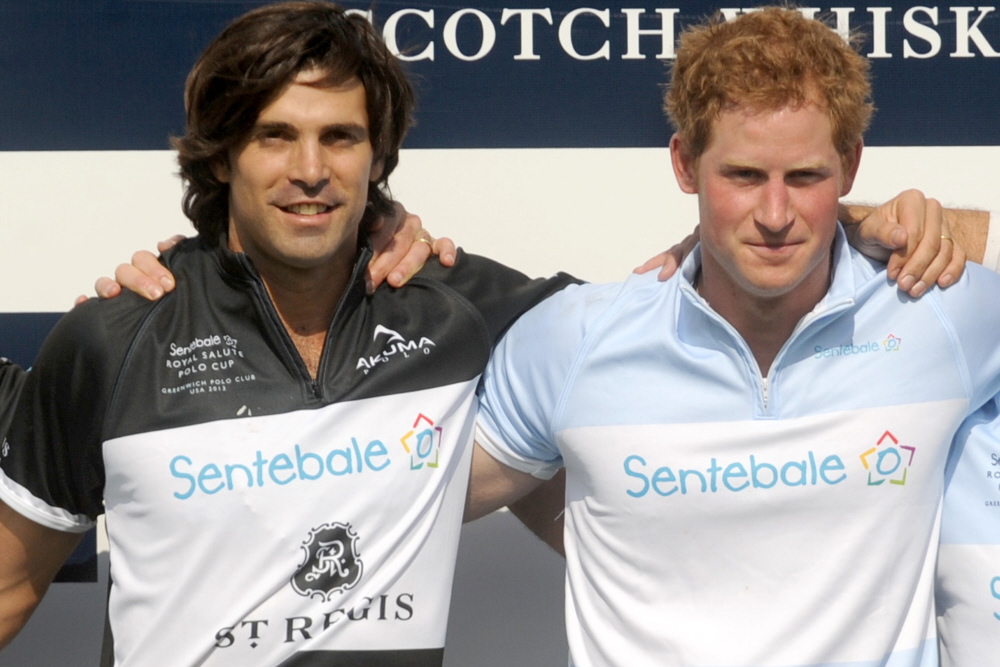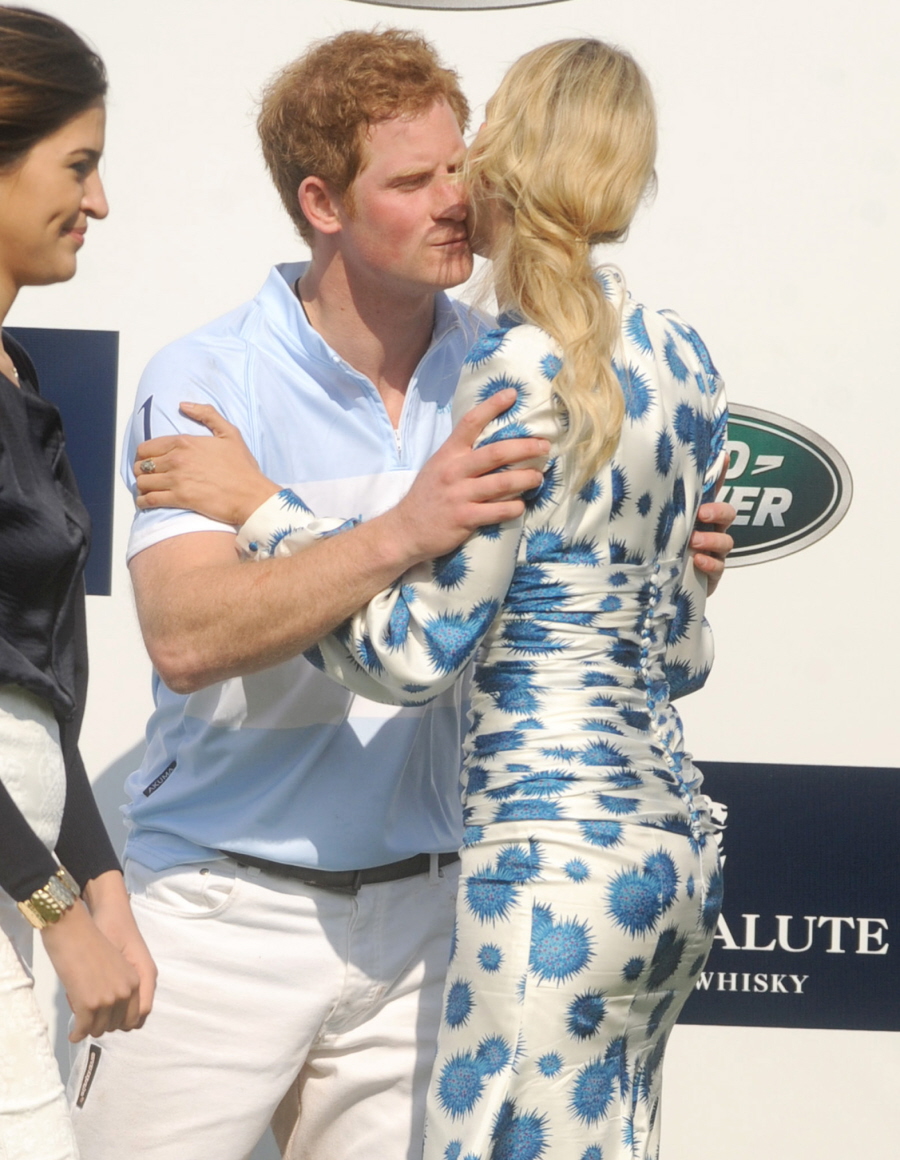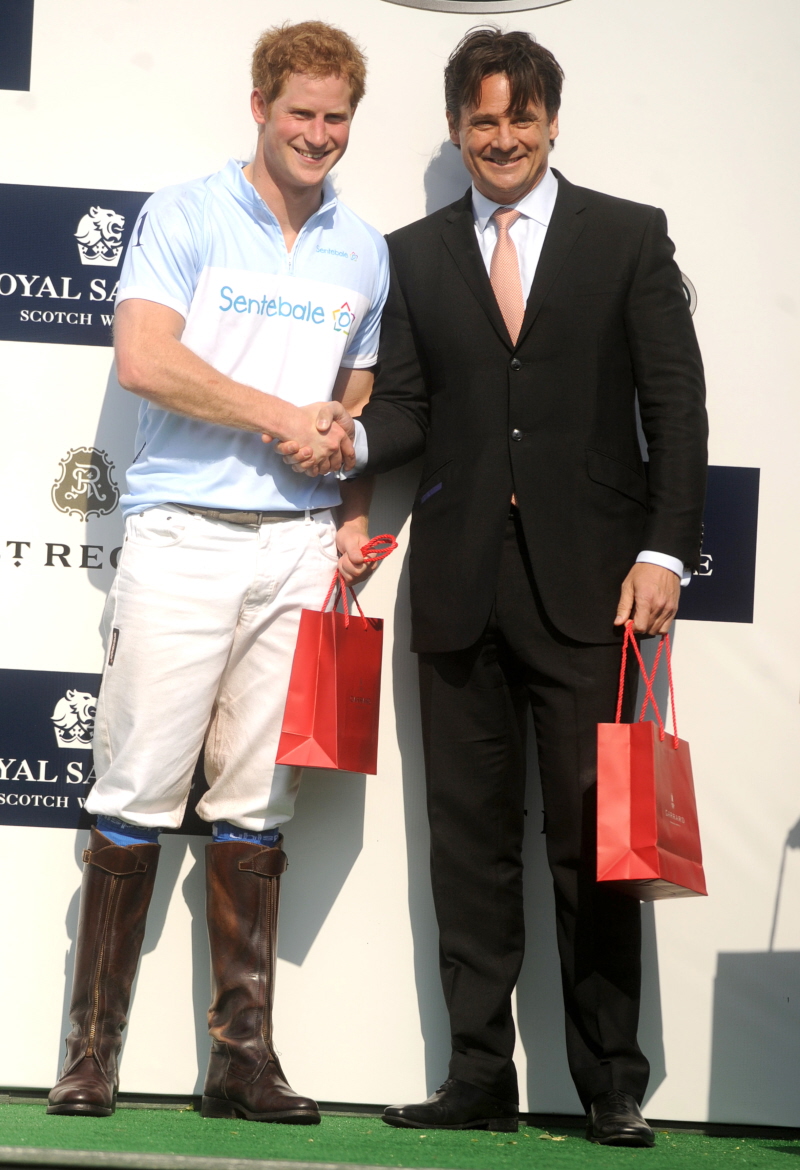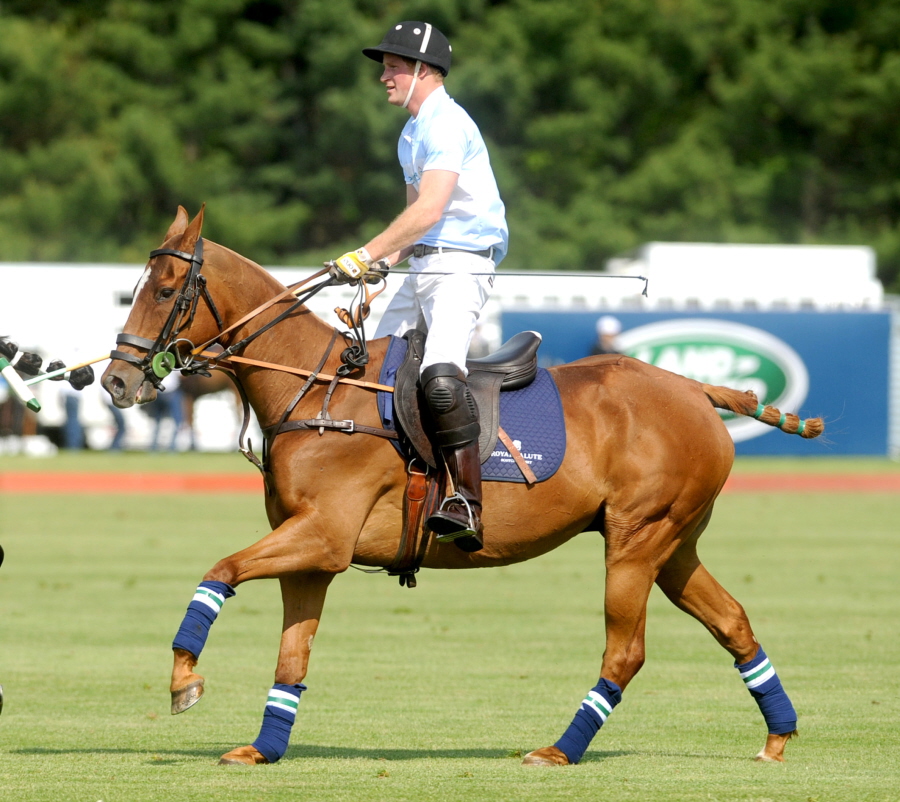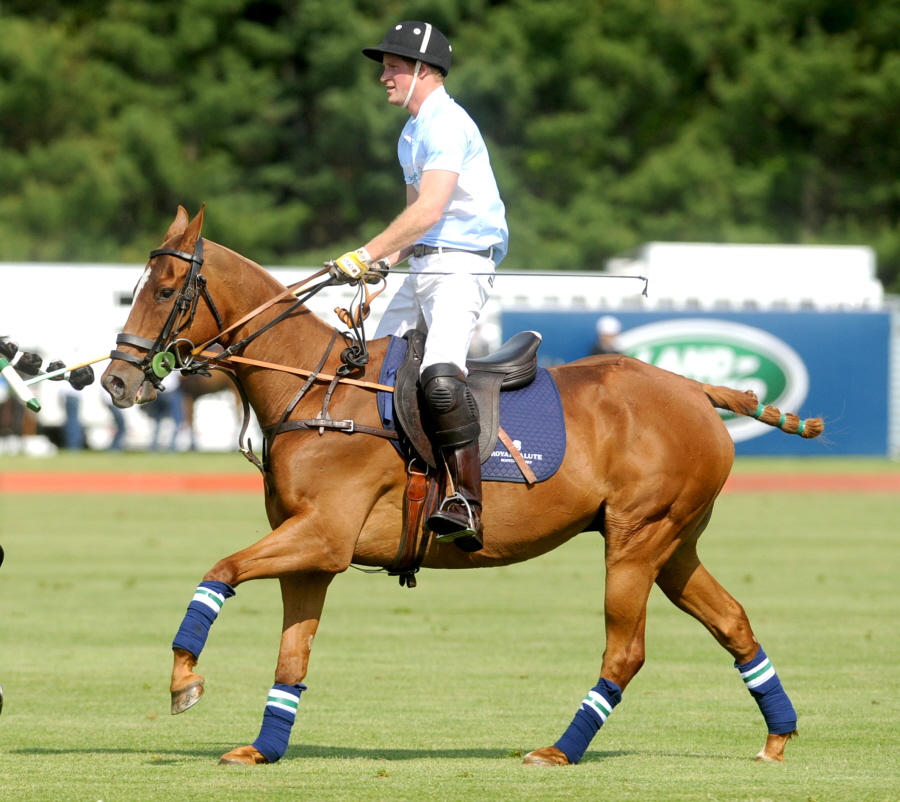 Photos courtesy of WENN.