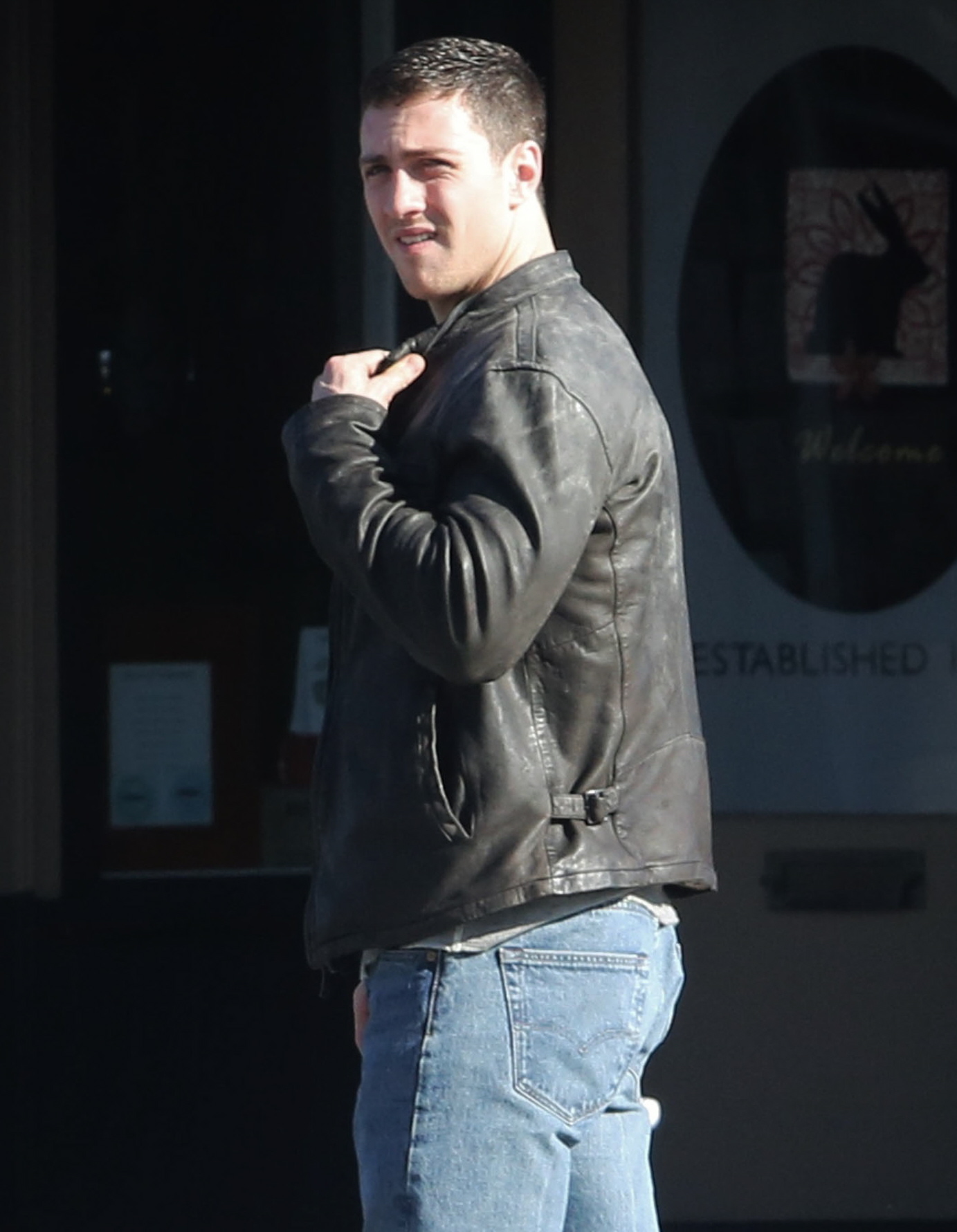 I have some surprises for you. First of all, these photos are of Aaron Taylor-Johnson, formerly Aaron Johnson (the star of Kick-Ass, Savages and Anna Karenina). Remember how he changed his name when he married his older baby-mama Sam Taylor Wood? Now both Sam and Aaron are "Taylor-Johnsons". For perspective, this is what Sam and Aaron looked like last September: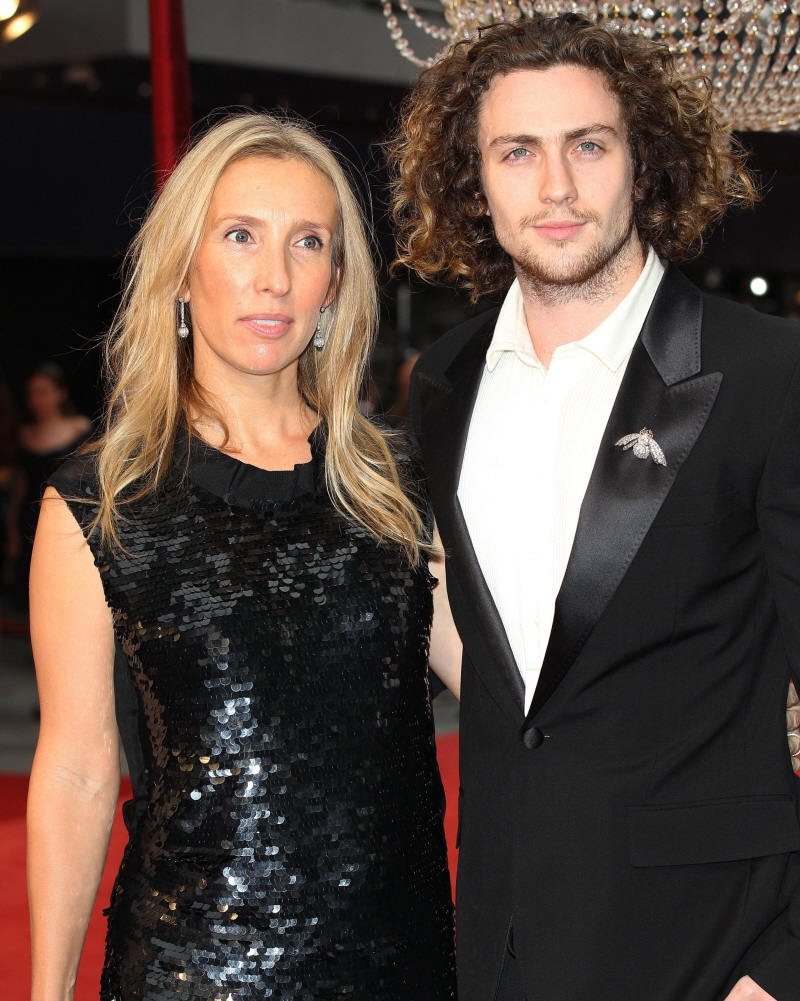 So Aaron has had a major makeover. He's currently filming Godzilla (!!!) in Vancouver. I can't believe they're making another version of Godzilla, but there you go. Aaron is the star, along with Bryan Cranston (God, he's working SO much lately), Ken Watanabe, Elizabeth Olsen, Sally Hawkins (I love her), Juliette Binoche and way more. I don't know what kind of character Aaron plays, but judging from his new look, I would say he's the meathead-protagonist/everyman.
So are you surprised by how completely different Aaron looks? I am. I always thought he was more delicate looking – although he's always had a great body – but I'm surprised to see his features look SO different with some extra weight/bulk/muscle. He looks like… an action star. Is that the point?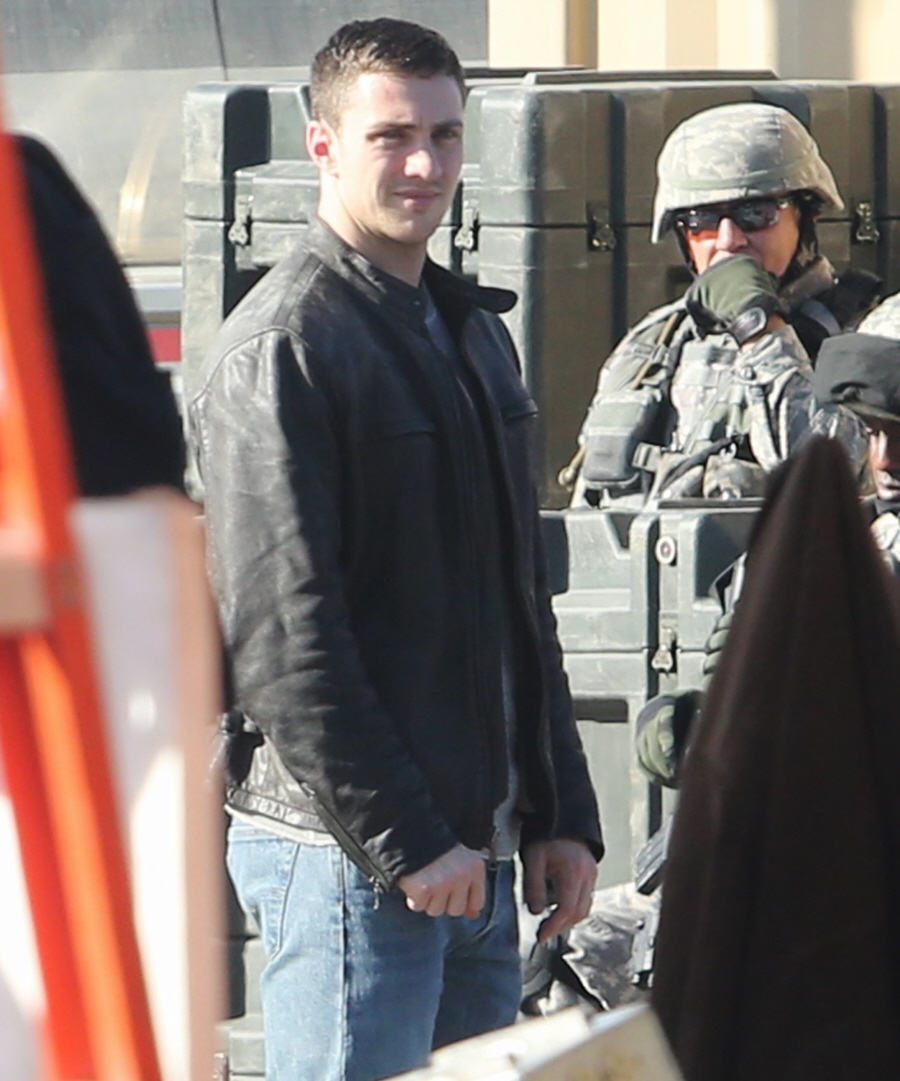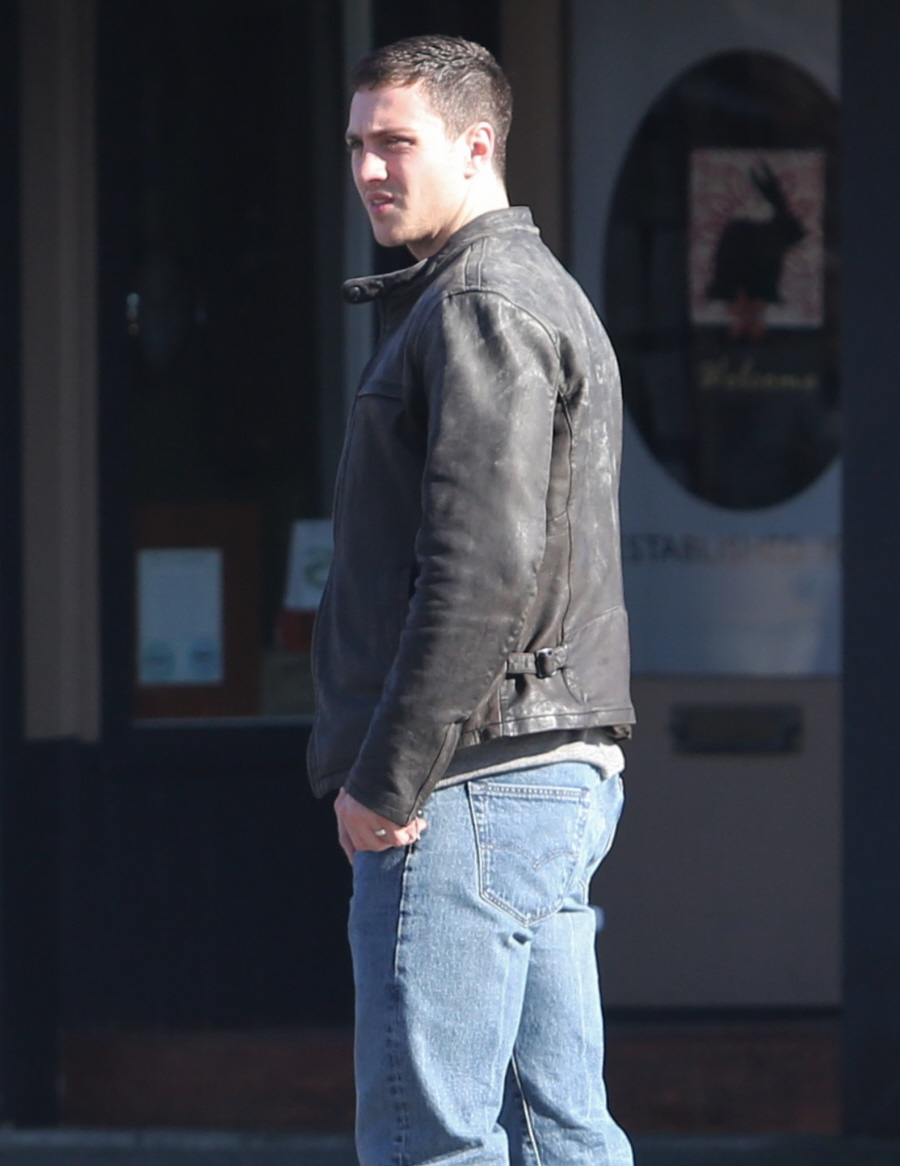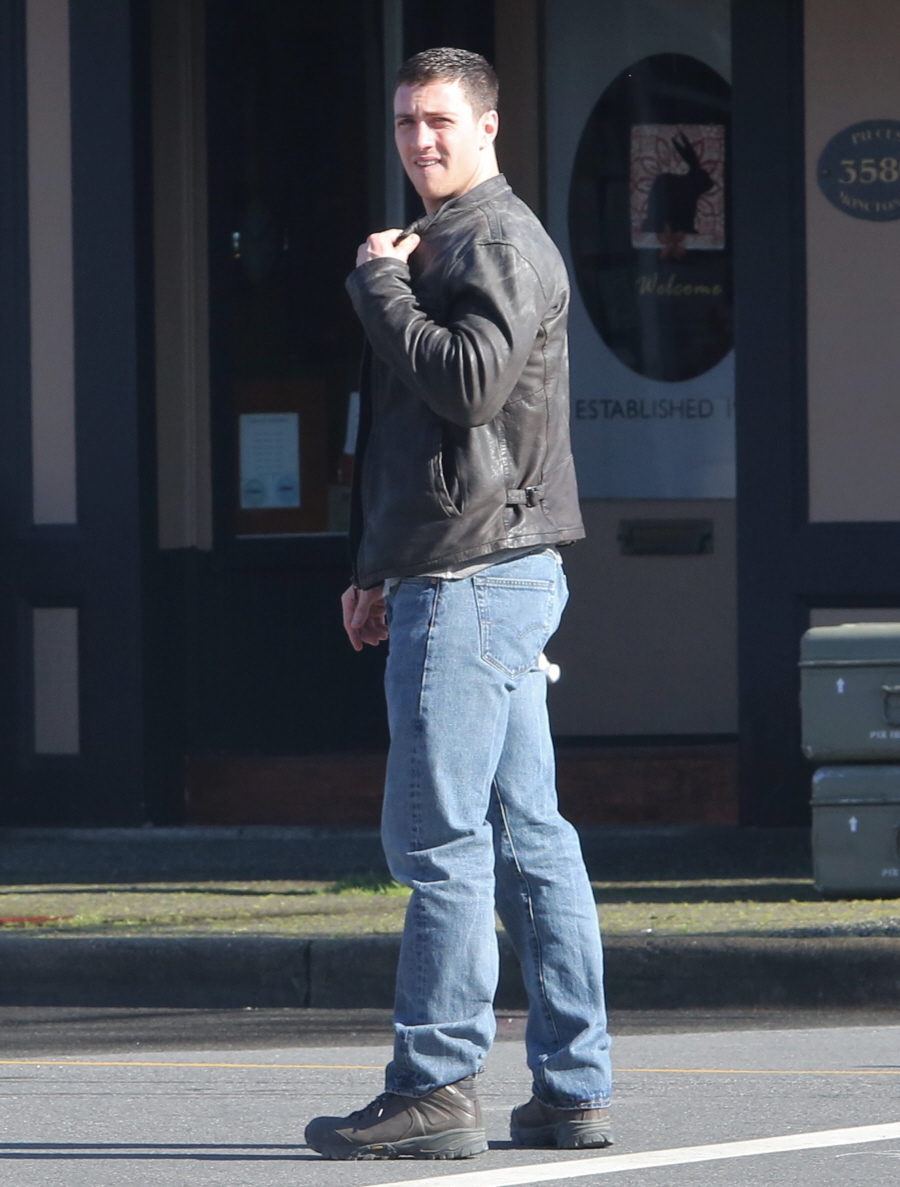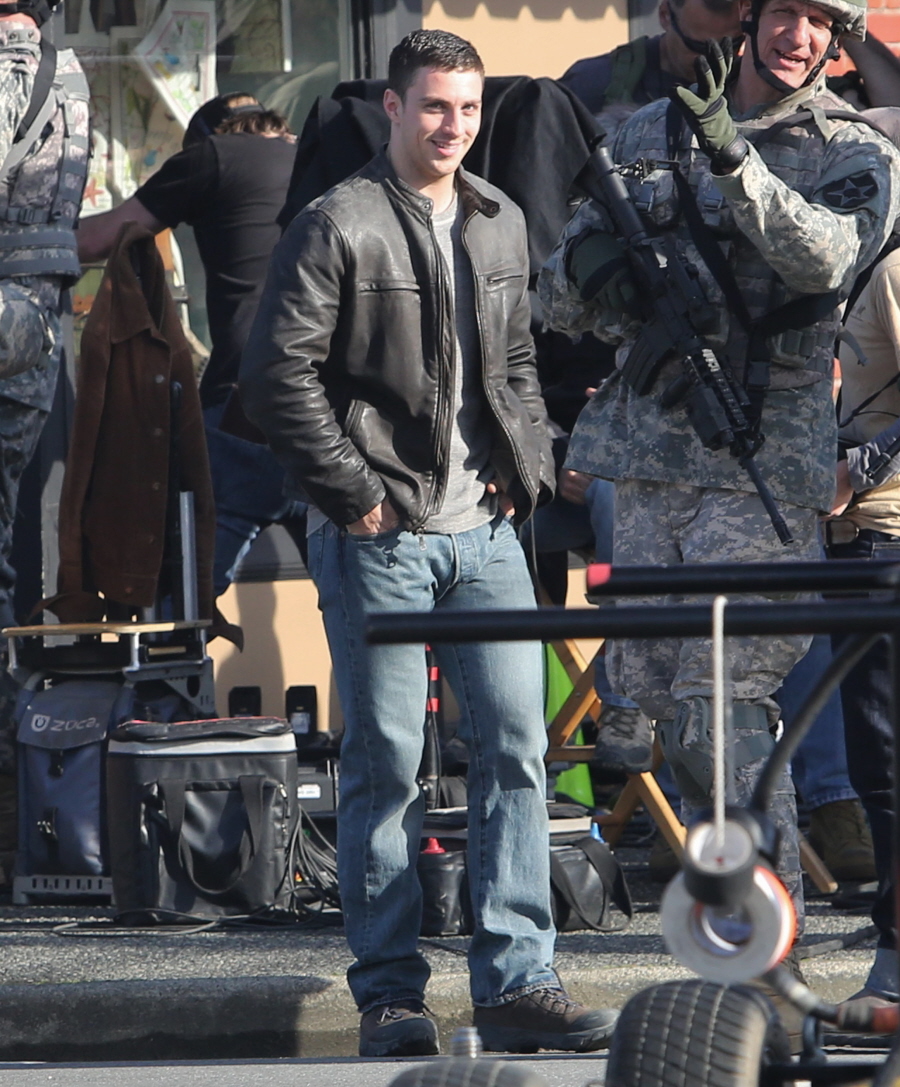 Photos courtesy of Fame/Flynet.