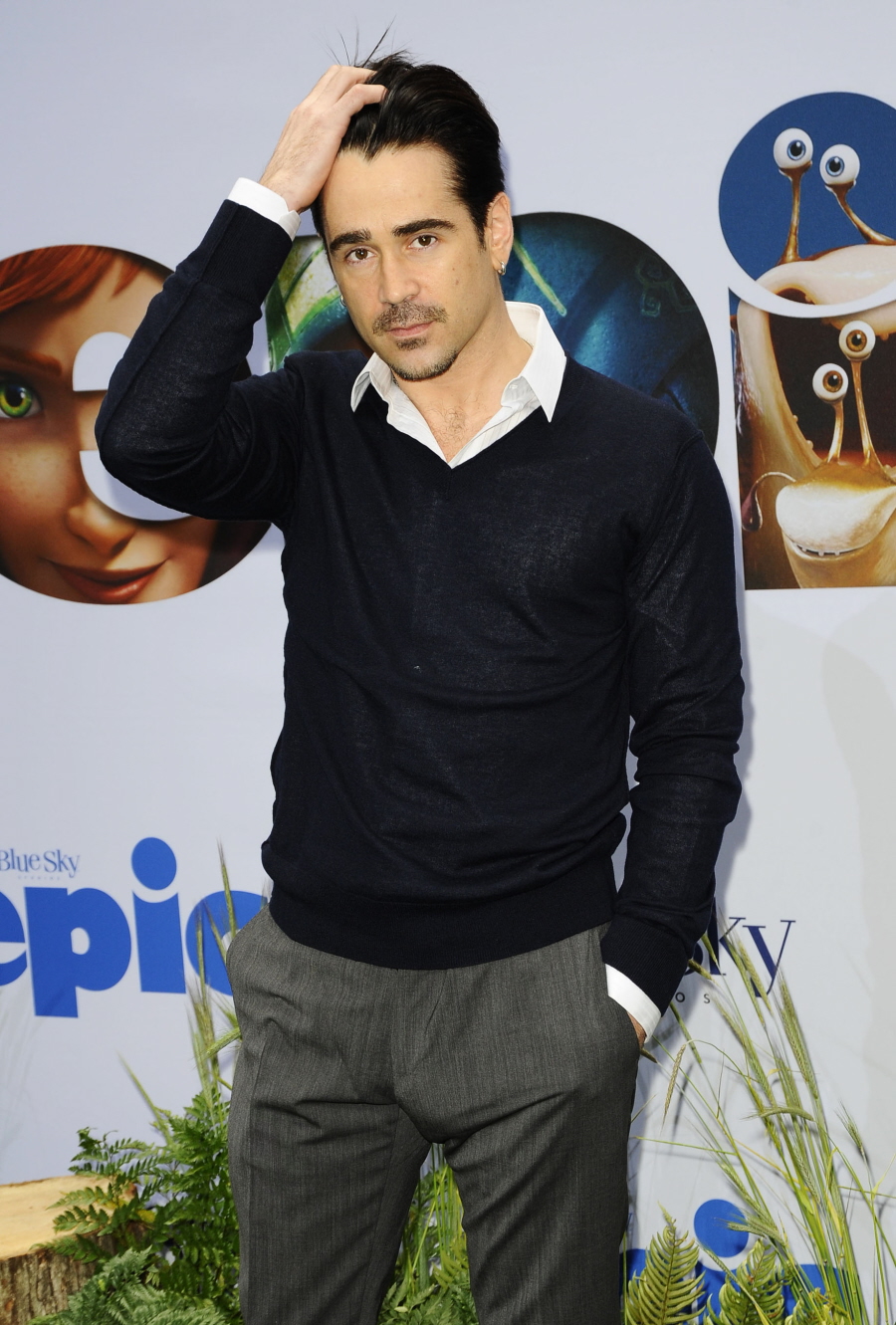 Here are some photos of the Saturday premiere of Epic, that new children's film. It's animated, of course, and it features voice work by Amanda Seyfried, Beyonce, Pitbull, Chris O'Dowd, Jason Sudeikis, Christoph Waltz, Steven Tyler and many, many more. Colin Farrell does some voice work and he came out for the premiere. At first I was like, "Oh, he looks nice. He took a shower and he's wearing a nice sweater and he looks so handsome." Then I did the scroll-down and I was eye-assaulted by his freeballin' bulge. This is some Jon Hamm sh-t, right?
I mean… we know Colin is something of a tripod. He's got one of the biggest dongs in the business (along with Jon Hamm, who is rumored to be enormous). But much like Jon Hamm, I do have to wonder… is freeballin' really the answer to one's size problems? I get that tighty-whiteys might be TOO tight, too confining. But surely there is a happy medium between tight drawers and going commando to the premiere of a children's movie. I can see the outline of IT in several of these pics. And yes, I'm impressed and titillated. But I'm also kind of grossed out.
I'm also including some pics of Amanda Seyfried (she wore a bright Preen dress), Jason Sudeikis (in weird hipster frames) and Chris O'Dowd (who is adorable).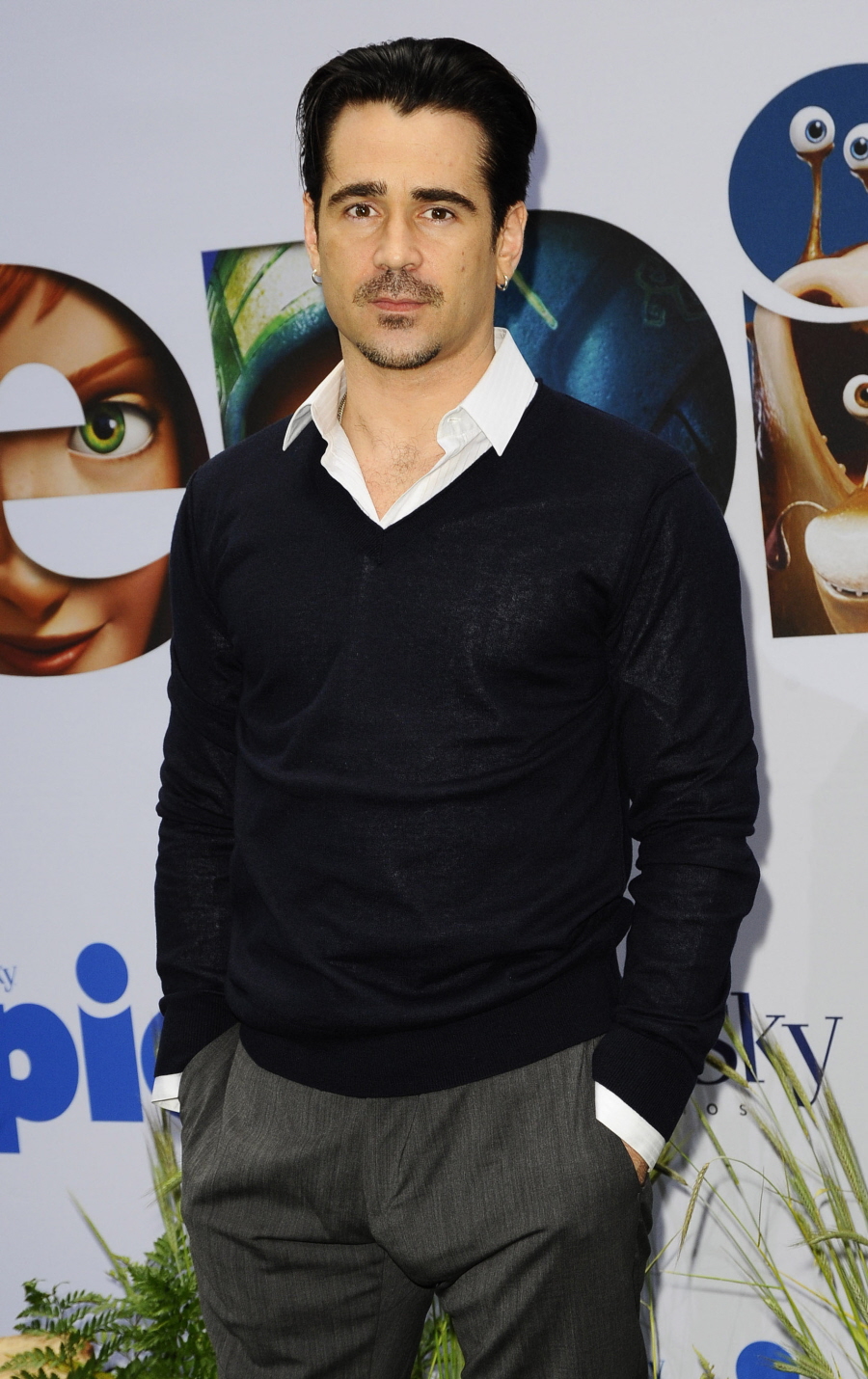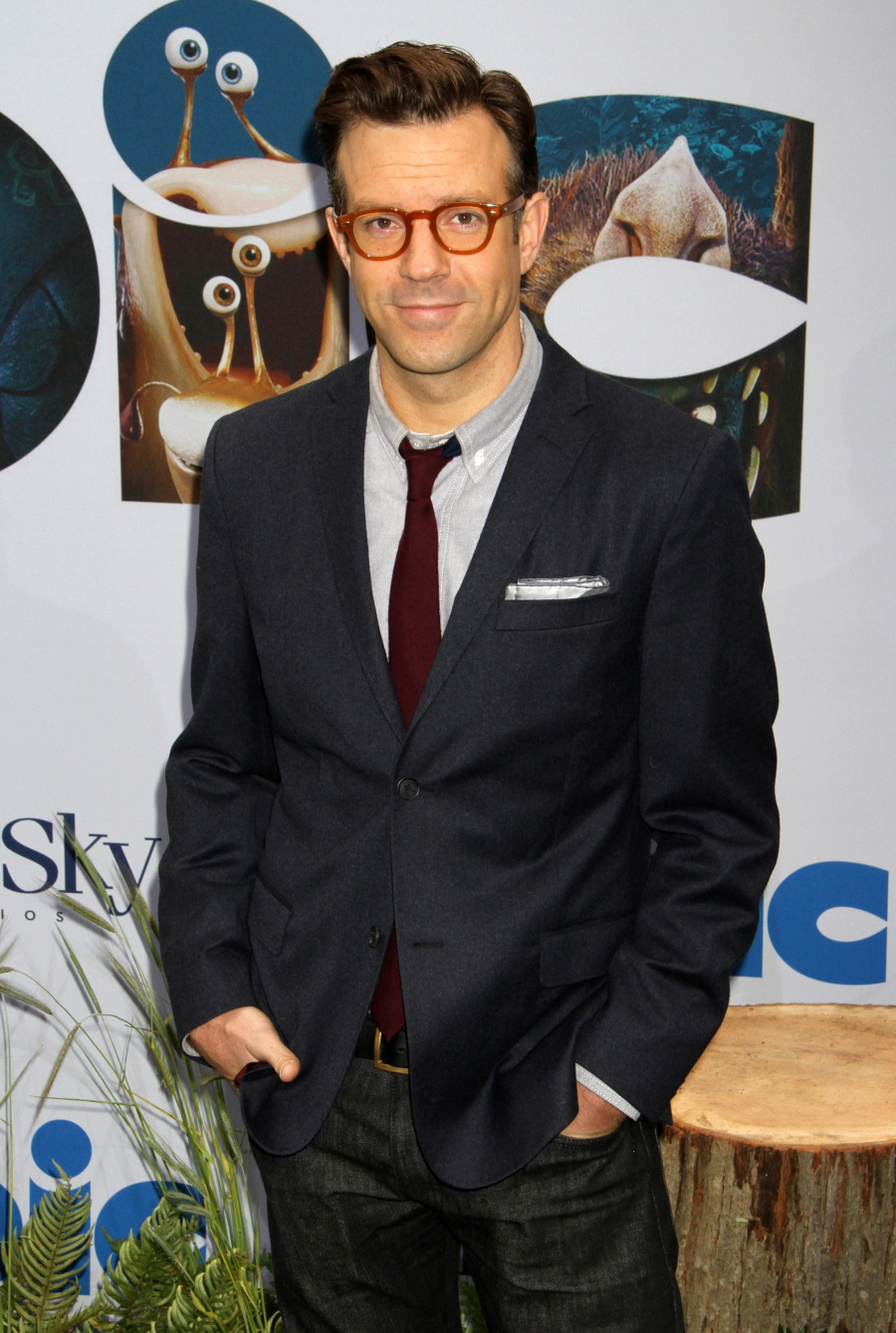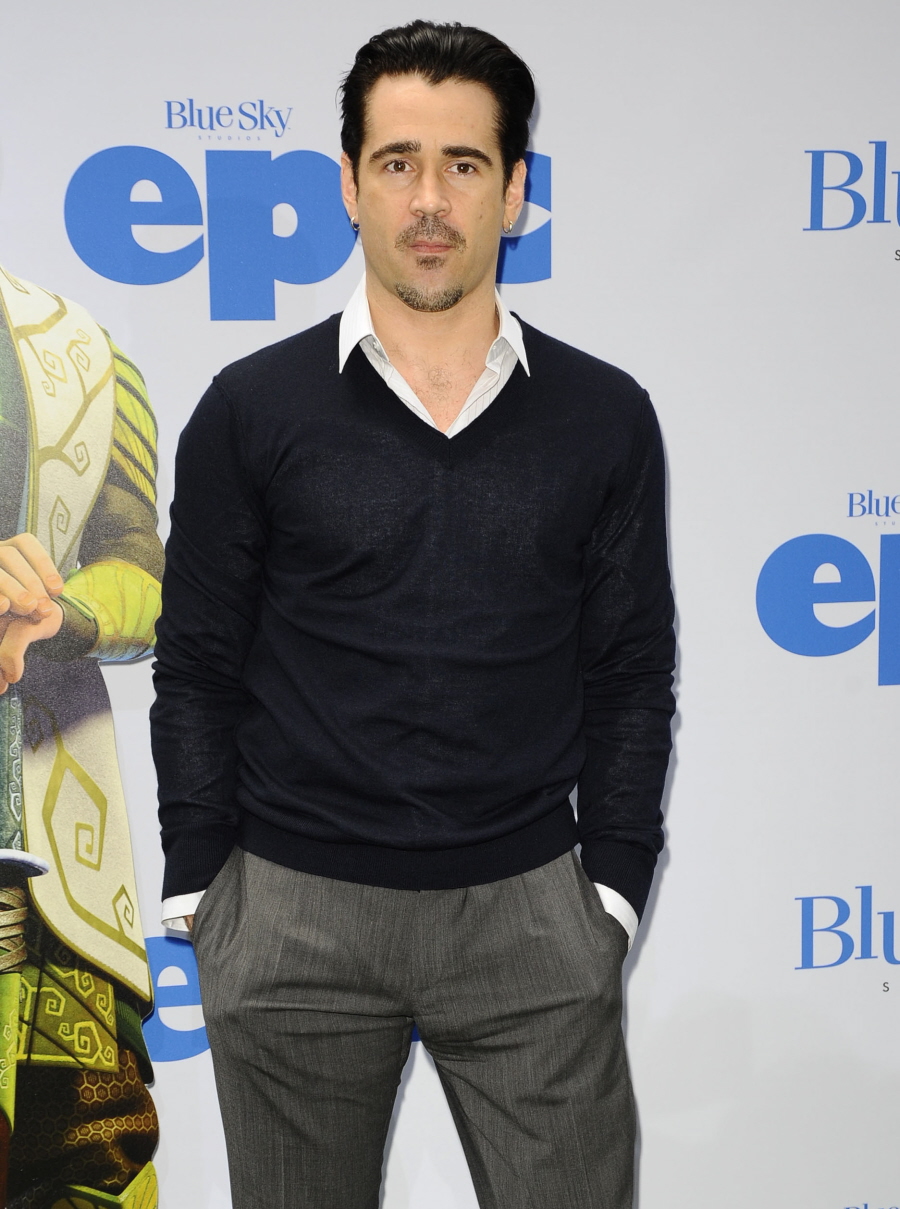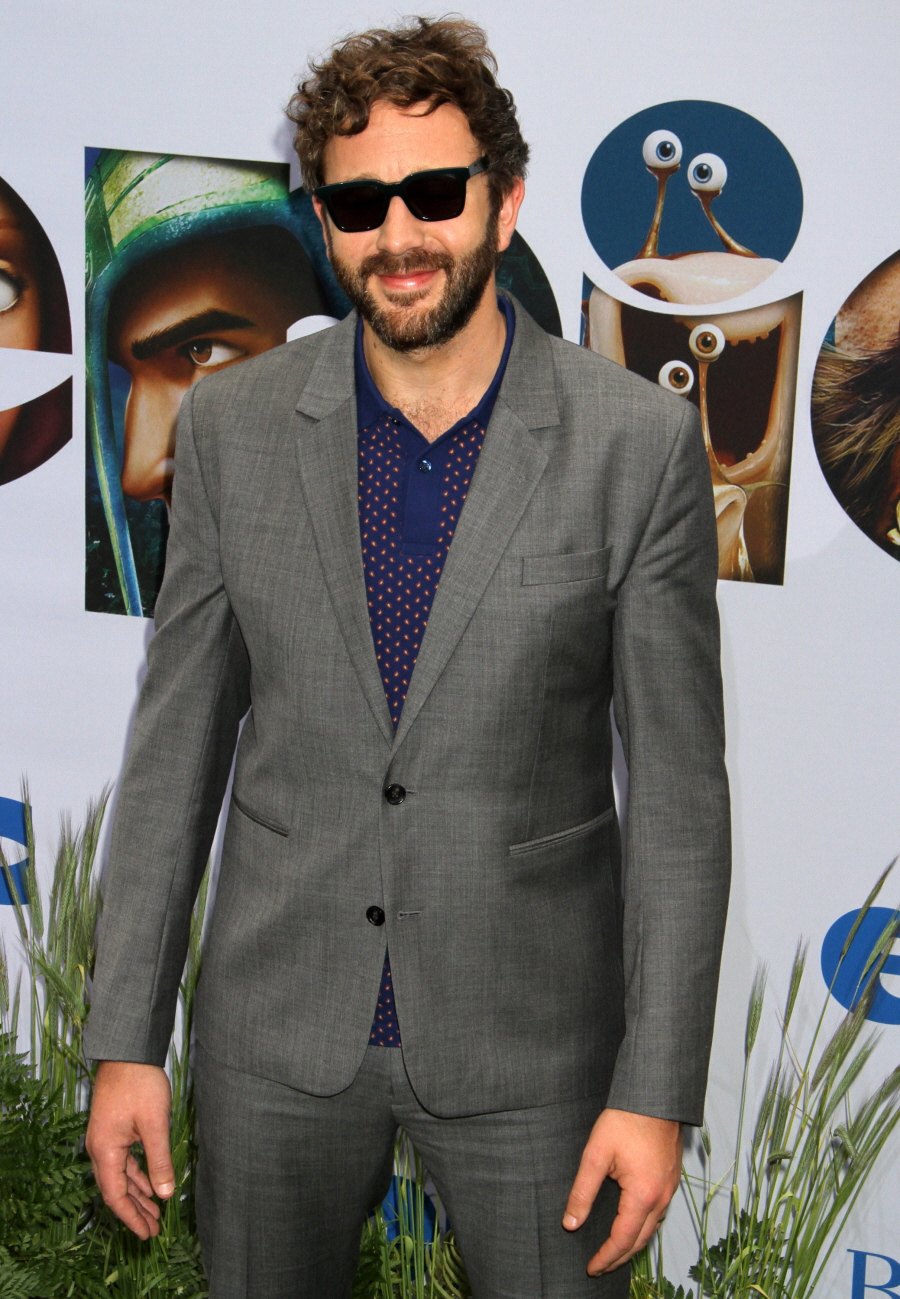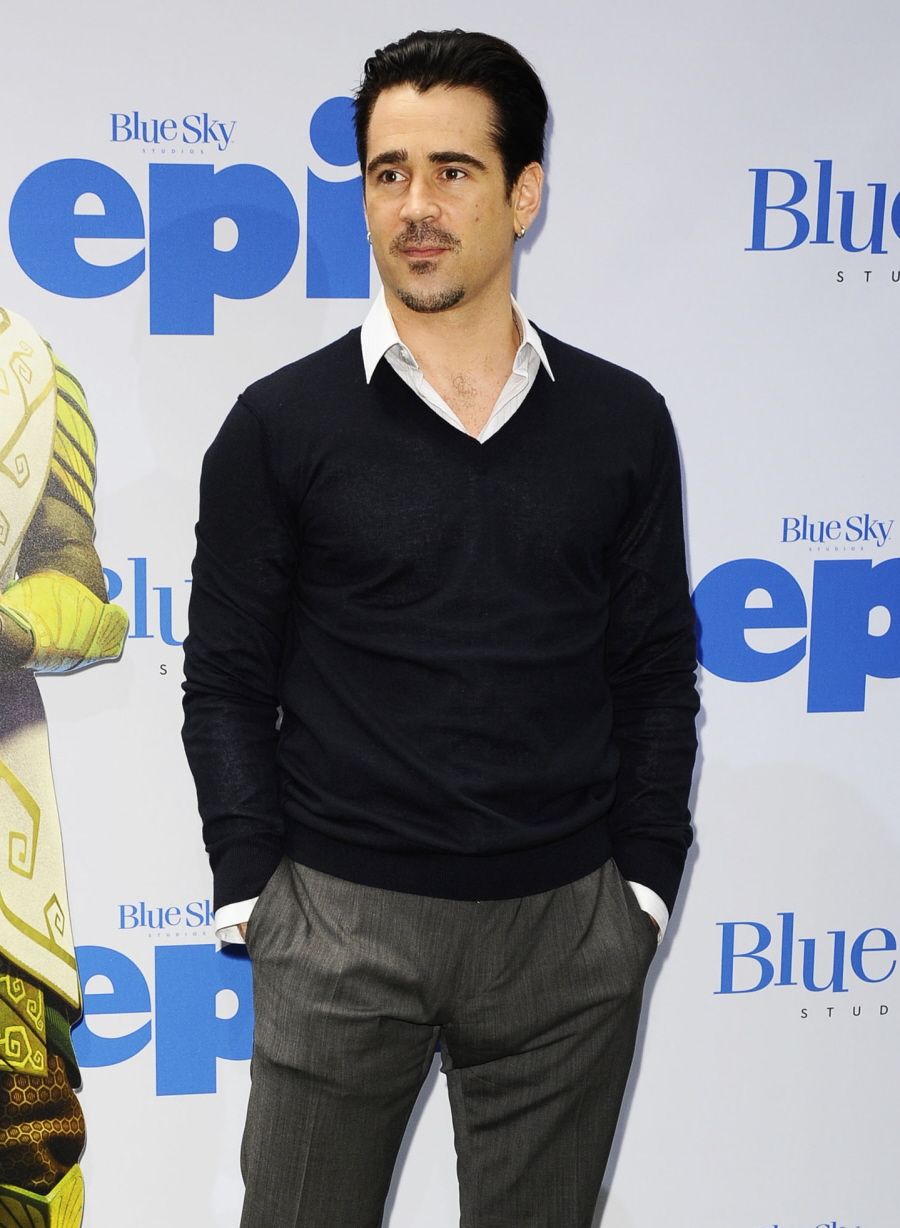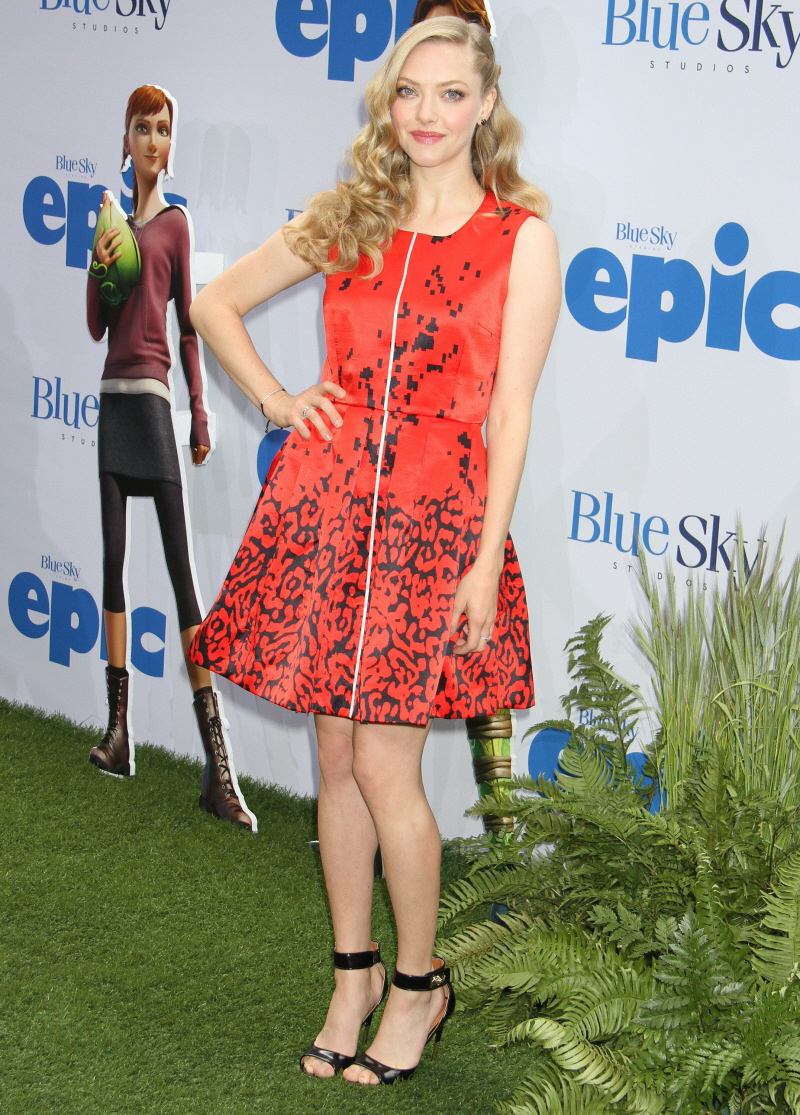 Photos courtesy of Fame/Flynet.