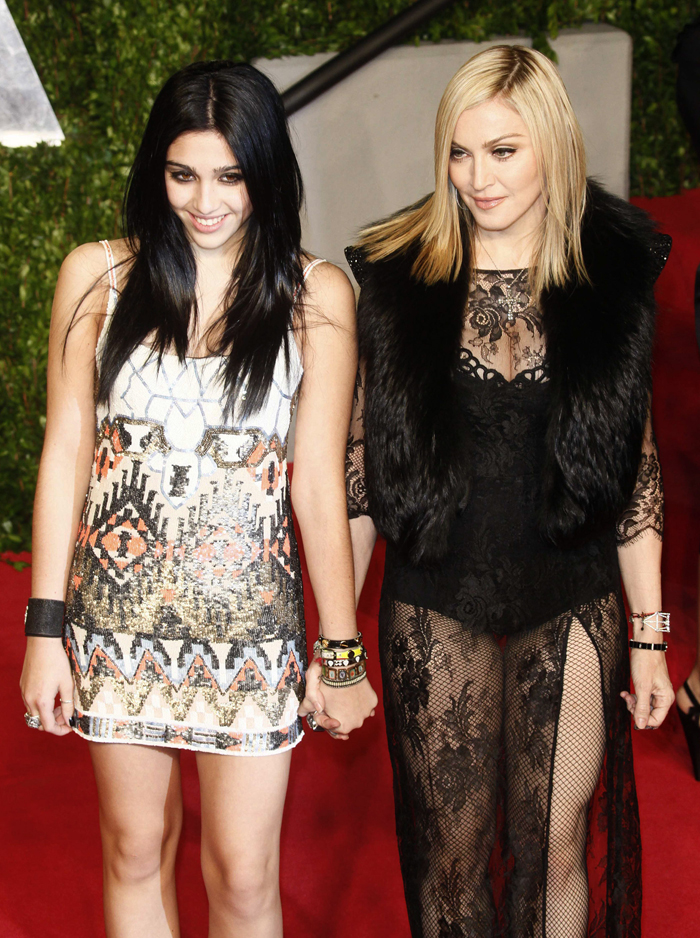 As Kaiser reported in April, Lourdes Leon is currently dating her schoolmate (from LaGuardia Performing Arts High School) Timothee Chalame, who also appears as the Vice President's son on "Homeland." She's 16, and he's 17, so it seems like a very appropriate relationship and not one that would automatically throw up red flags for any parent other than the obligatory, "OMG, my daughter has a boyfriend."
Still, Lourdes doesn't have any ordinary mother. She's the daughter of Madonna, who is notoriously overprotective perhaps because mom knows very well what acts young people are capable of getting away with. Because, you know, Madonna herself still behaves like a youngun. Timothee seems like a good kid though even if there's a Bieber-esque vibe to his fashion taste. Here's some photos from his Instagram, and he seems to have a sense of humor about himself: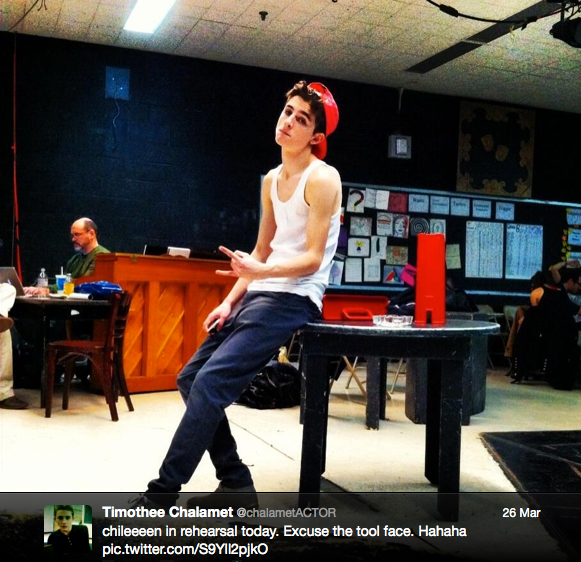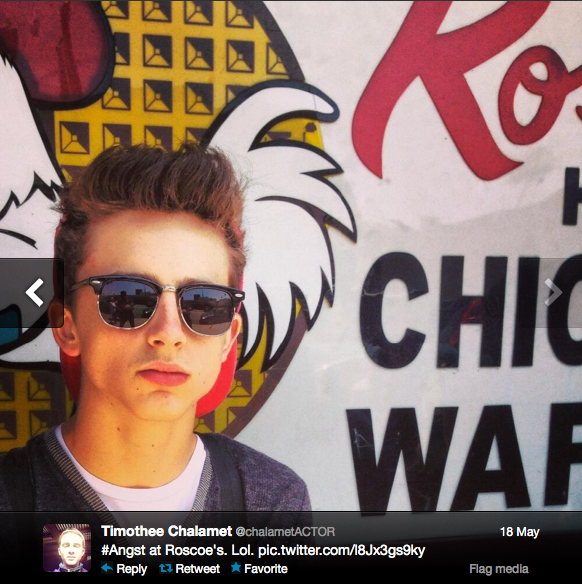 Even though this kid seems alright, Madonna isn't taking any chances here. She's making Lourdes take a paid chaperone on every single date with Timothee. Does this sound reasonable?
Strict Madonna finally let her daughter Lourdes Leon go on a date with her boyfriend, "Homeland" star Timothee Chalamet, without parental supervision. But the Material Girl sent a burly chaperone to keep a very close eye on the young couple. Lourdes, 16, and Timothee, 17, classmates at LaGuardia HS of Music & Art and Performing Arts on the Upper West Side, were spotted Saturday night at Brother Jimmy's BBQ on Second Avenue. Page Six exclusively reported in April that the two were dating, and shortly after, they were spotted on a double date with Lourdes' father, Carlos Leon, and his fiancee. But on Saturday, Lourdes escaped the watchful eye of her protective parents to have dinner chaperoned by one of Madge's bodyguards. While the lovebirds sat at a corner table, the guard sat at another and "never took his eyes off of them," a source told us. Spies told us Timothee reached a few times across the table and grabbed his date's hand. "They were leaning close together to talk before food came. He was making her laugh a lot," a spy said. The teens went Dutch on the $51 bill. When the date was over, the bodyguard swiftly escorted the two to a chauffeured car. Timothee, whose character on "Homeland" was aptly shadowed by Secret Service agents on dates, graduates this year. Lourdes graduates in 2014. Madonna recently told "Extra" about Lourdes' companion, "She has a very nice boyfriend." But asked if that was Chalamet, she turned coy and said, "I don't know!"
[From Page Six]
The case could certainly be made that Madge was merely providing Lourdes and Timothee with a bodyguard to actually protect them rather than to make sure they didn't get to second base. After all, the world is a very dangerous place for anyone, and celebrity kids make very attractive targets not only from civilian gawking but also from sickos who would seek to do them harm. At the same time, I think there's part of Madge who remembers exactly what goes on in teenagers' minds (after all, she pretty much still dates teenagers herself), so Madge is using the "security" excuse to make sure Timothee doesn't see fit to put some serious moves on her daughter. At a certain point though, Madge is going to have to stop doing this. Lourdes can't walk around with a chaperone forever. At least, not after she turns 18!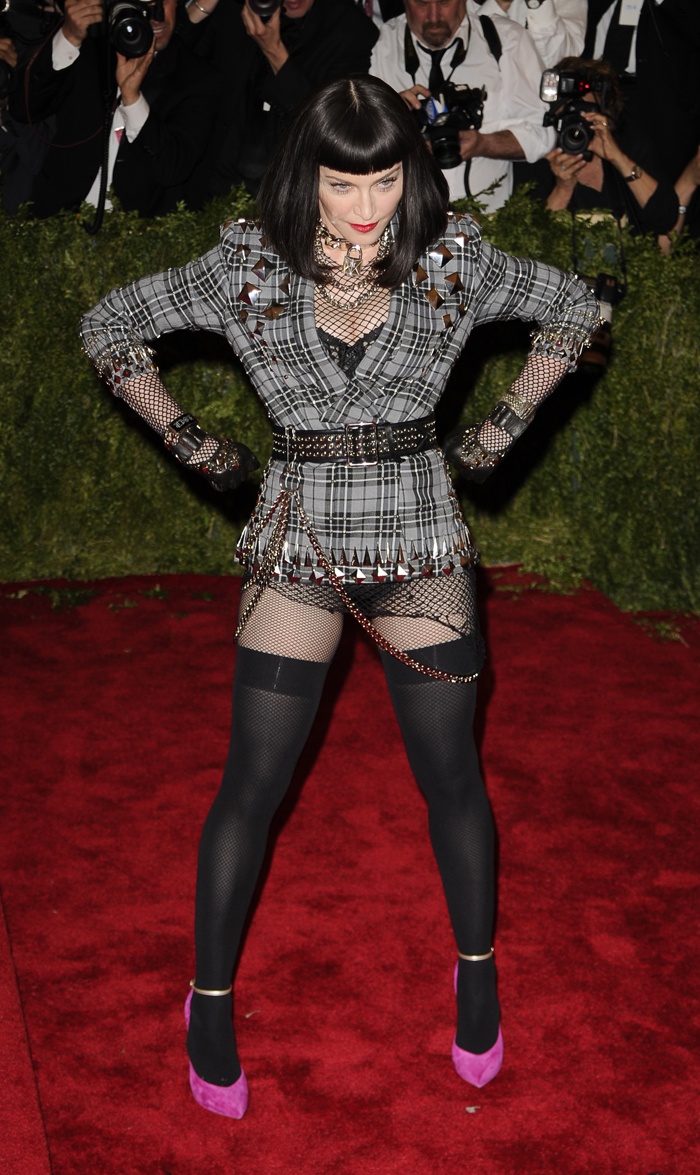 Photos courtesy of Instagram and WENN