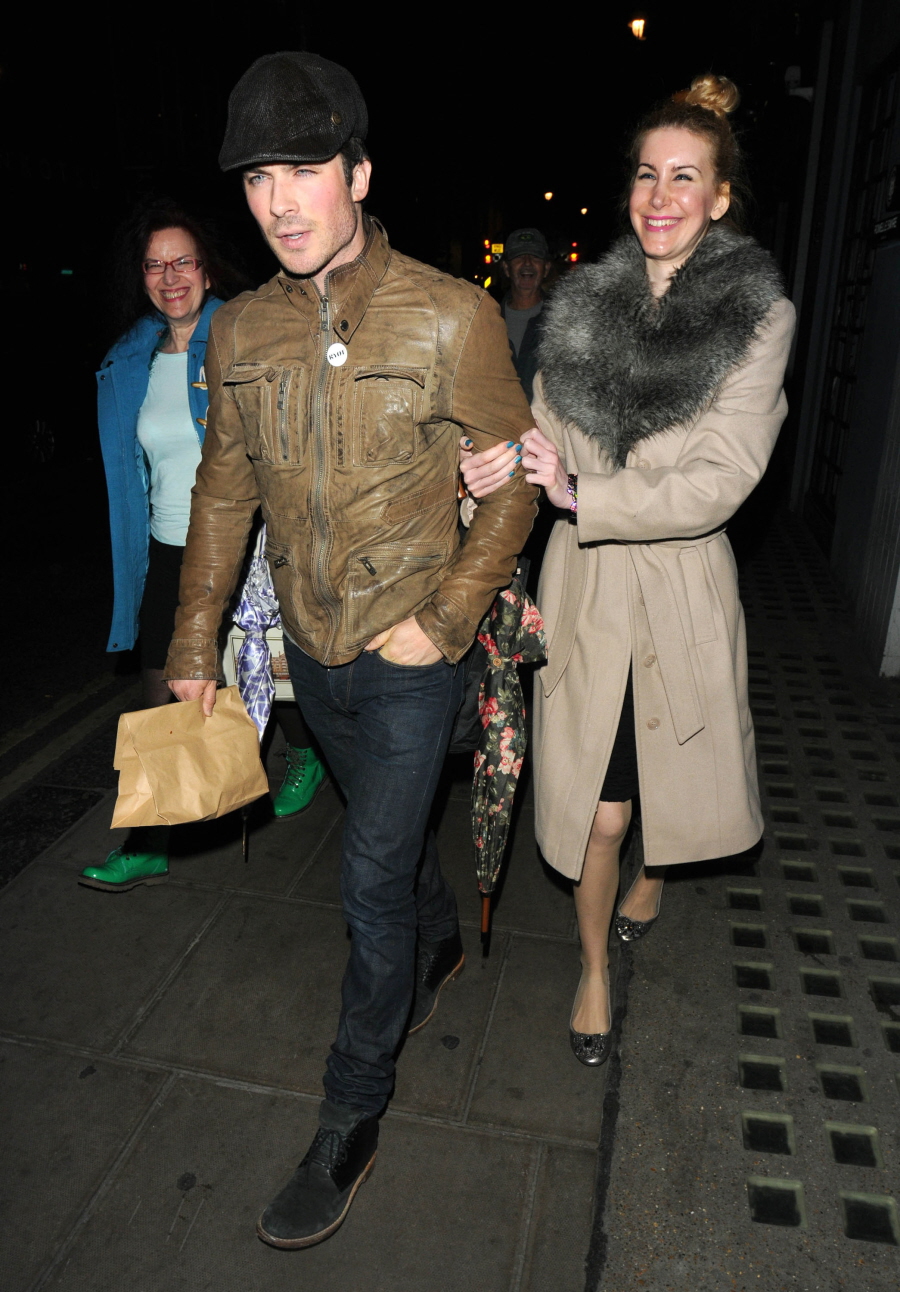 Here are some new photos of Ian Somerhalder in London last night. He was leaving the Groucho Club with an unidentified woman who – as you can see – in a hurry to hold his arm possessively. Fame/Flynet is trying to make this seem like Ian is a pick-up artist and the girl is a random, but doesn't their body language suggest otherwise? I'm thinking this woman is a relative, a friend or a business associate. I'm sure Somerhalder-loonies will know her identity shortly. Ian did tweet earlier in the evening that he had dinner with his "old man" so maybe his parents are in town and this is his sister?
Regardless of whether or not this particular lady is Ian's new beloved, I do think his fans should prepare themselves for lots of drama with his love life. He and Nina Dobrev broke up several weeks ago, and it's looking more and more like the split was permanent and there were probably some hard feelings involved (at least that's how I'm reading it). I would imagine that Ian will play the single man about town for a little while and then he'll settle in for another "intense" relationship with some actress. Be prepared!
Also, there are questions (by Ian-loonies) about exactly what he's doing in London. It seems there are a lot of Ian-loonies who are desperate for him to score the role of Christian Grey in 50 Shades of Grey, and his fans have been wondering if he's in London to do some hush-hush filming for 50 Shades. But if they had put together a cast for that film, wouldn't we know about it? And wouldn't they announce the production? And isn't the film set in America, like the book? All that being said… yes, they should give the part to Ian. He's got that creepy beauty that would be good for Christian Grey, plus Ian is DESPERATE for the part and they're probably not going to find anyone better. Let's be real. No quality actor wants the part at all.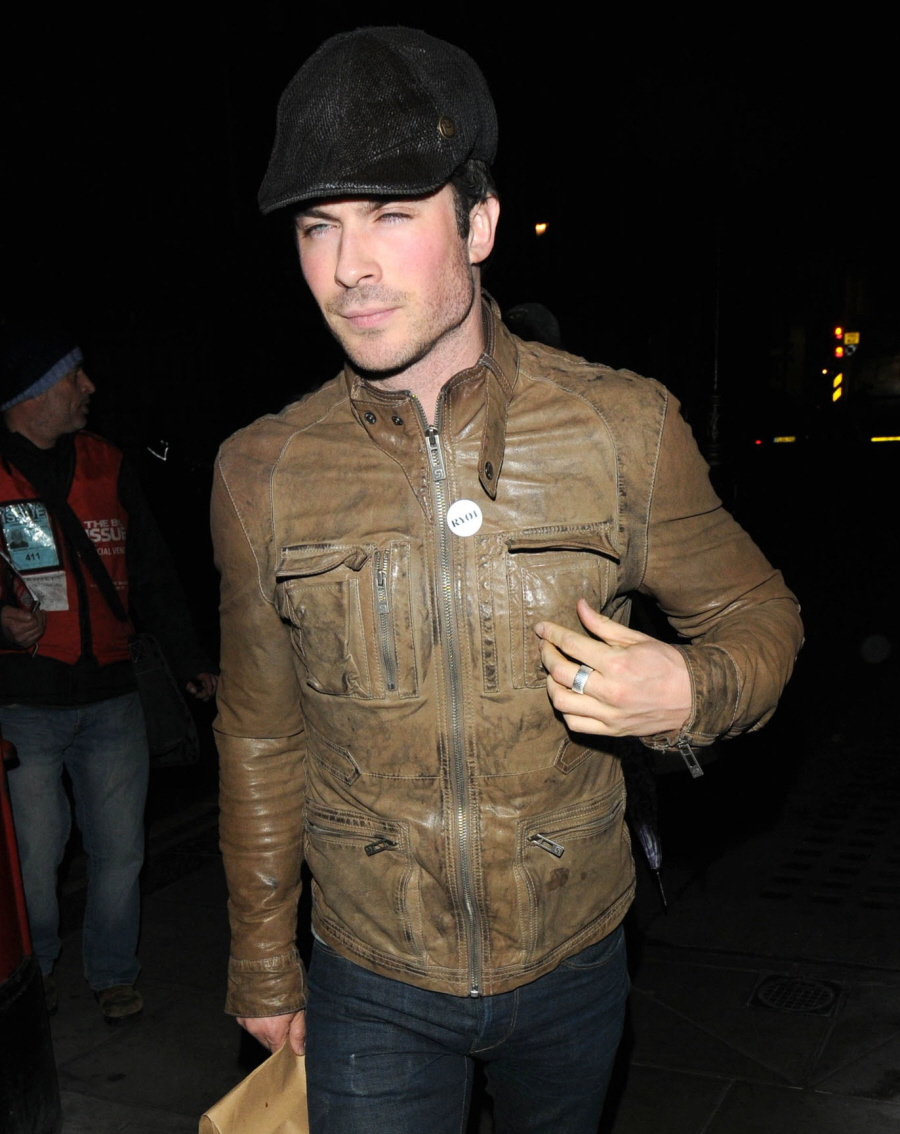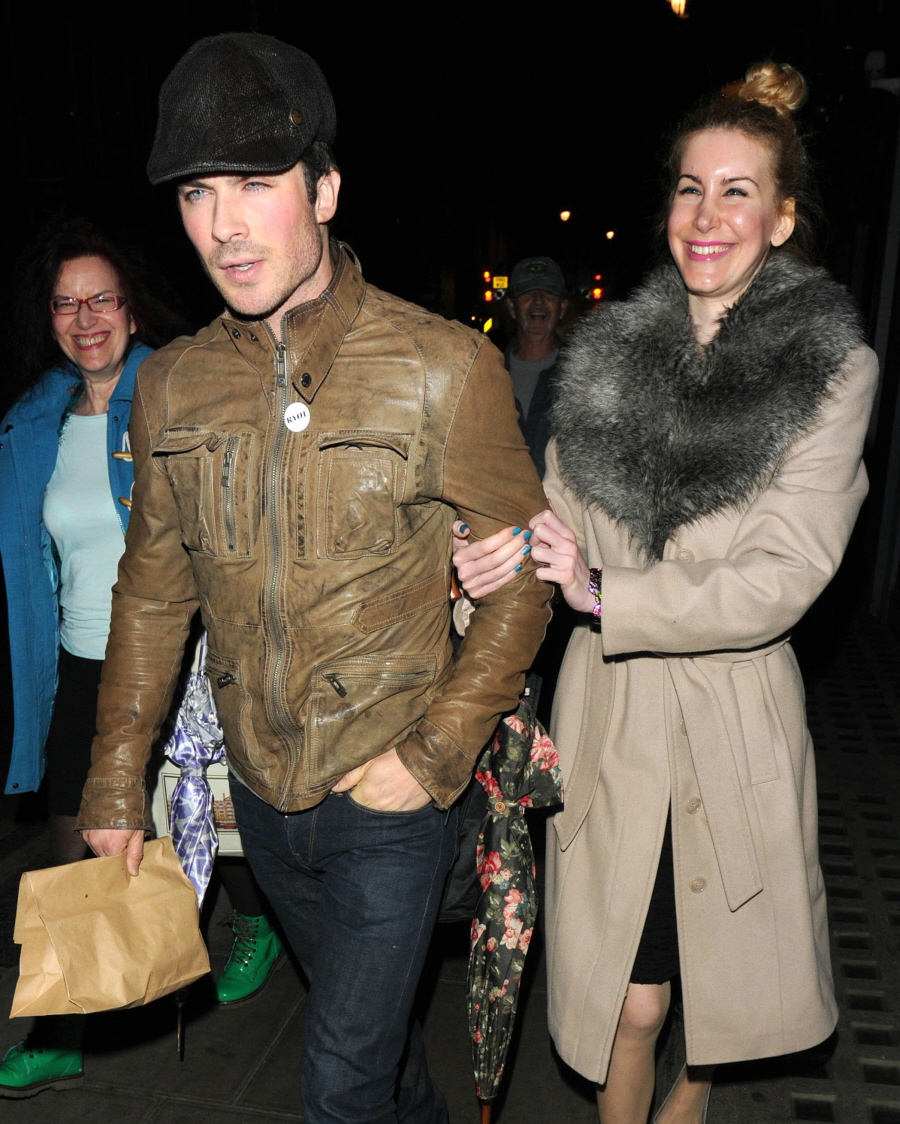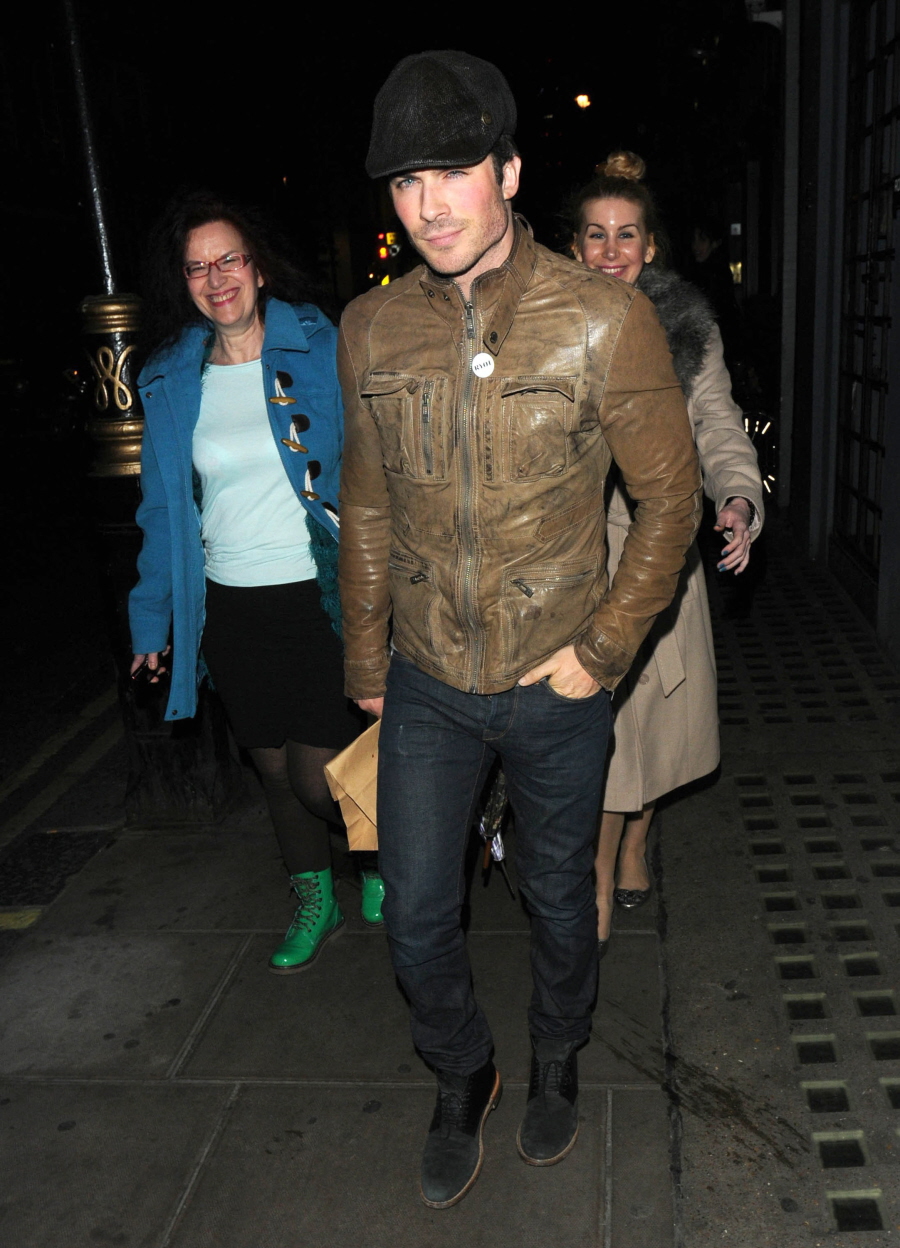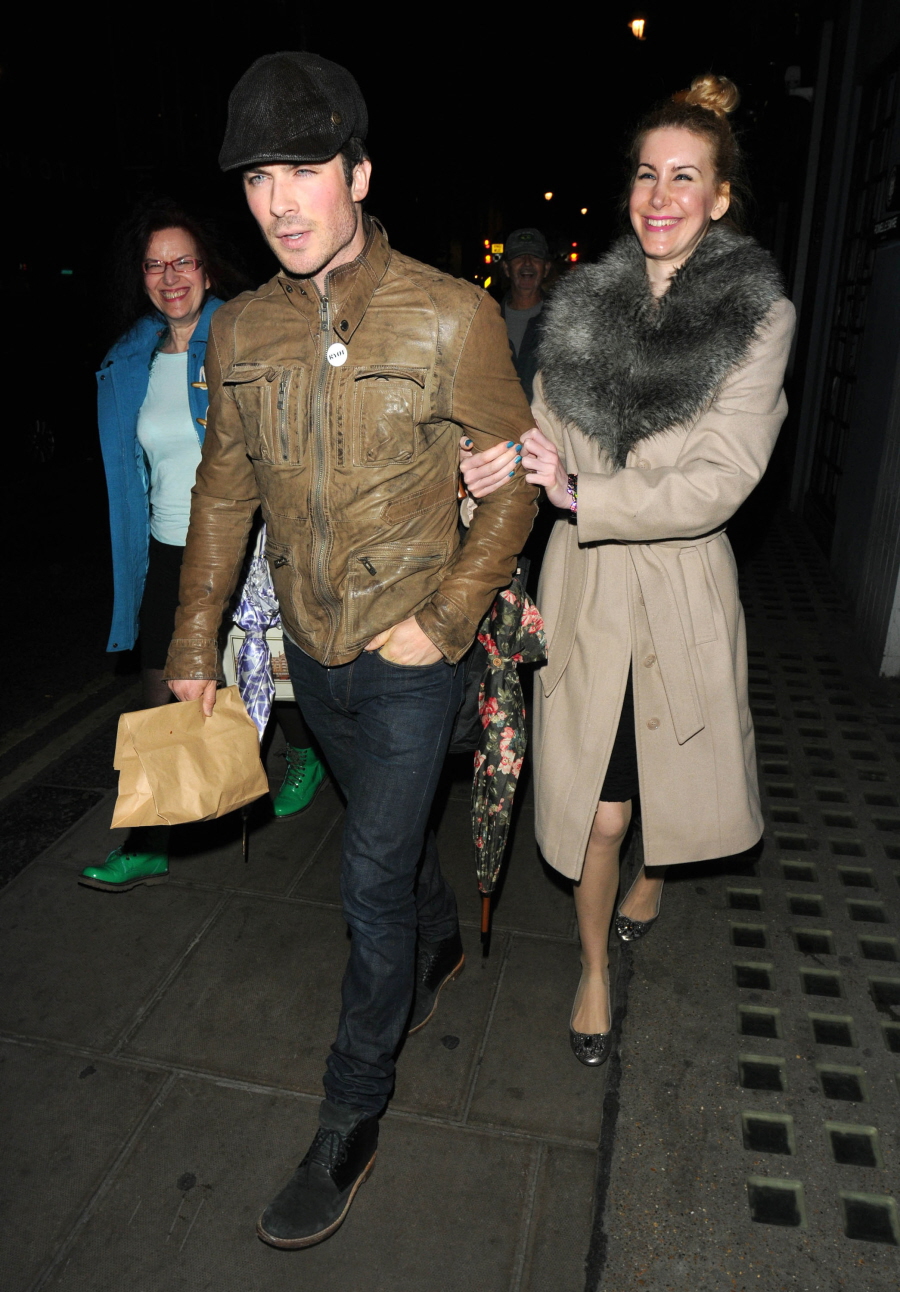 Photos courtesy of Fame/Flynet.