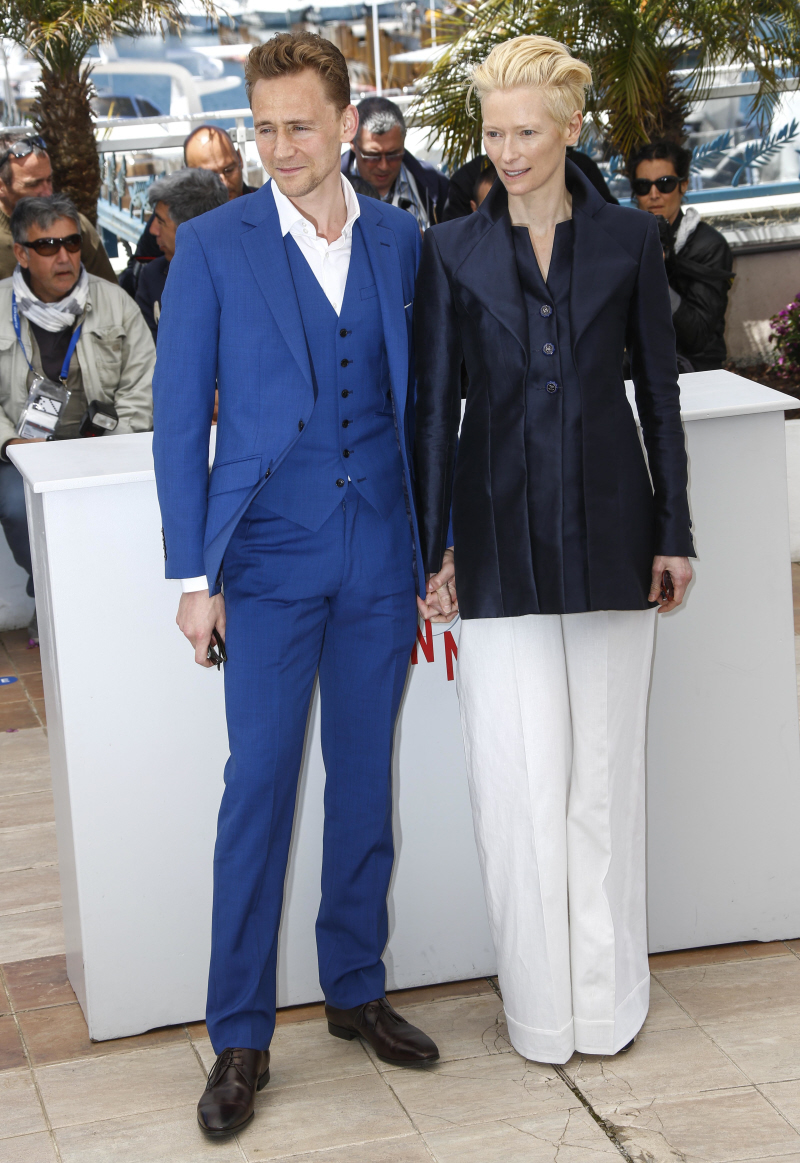 As I previewed yesterday, Tom Hiddleston and Tilda Swinton are in Cannes today to promote their vampire movie Only Lovers Left Alive. Hiddles plays a goth-y rocker/vampire in love with Tilda's ageless vampire. I don't think that's the only thing happening with the plot, though, because the film is directed by Jim Jarmusch and John Hurt and Mia Wasikowska figure into the story too. What I do know is that part of the story is a love affair between Hiddles and Tilda, because OF COURSE. You can read more about the film here. It was picked up by Sony Classics, so it will get some sort of (limited) release.
Anyway, these are some lovely photos from today's Cannes photocall. I bet this film cost about $50 to make, so it's kind of funny to see the promotion get the Cannes treatment. Tilda looks amazing, as always, and I love her outfit. I'm not so sure what I think of Tom here. From the neck up, he's standard Tom – handsome, boyish, sweet-looking. The three-piece suit in a shocking shade of blue…? Not so great. I almost wish he had gone more low-key for the photocall – a nice pair of slacks and a light-colored button down and that's it.
Hiddles did tweet something funny yesterday: "No aeroplanes left at Heathrow. No trains from St Pancras. I am travelling to Cannes by night. By land and sea. Like a vampire."
Also, my answer to the question of "who would I rather?" is "both".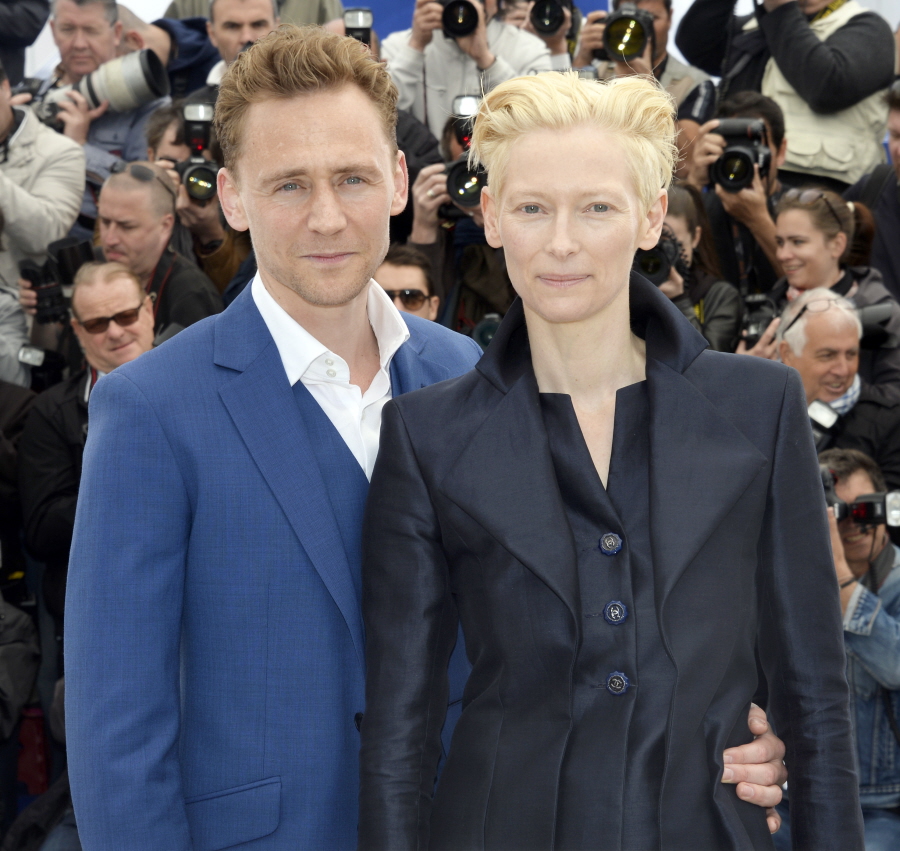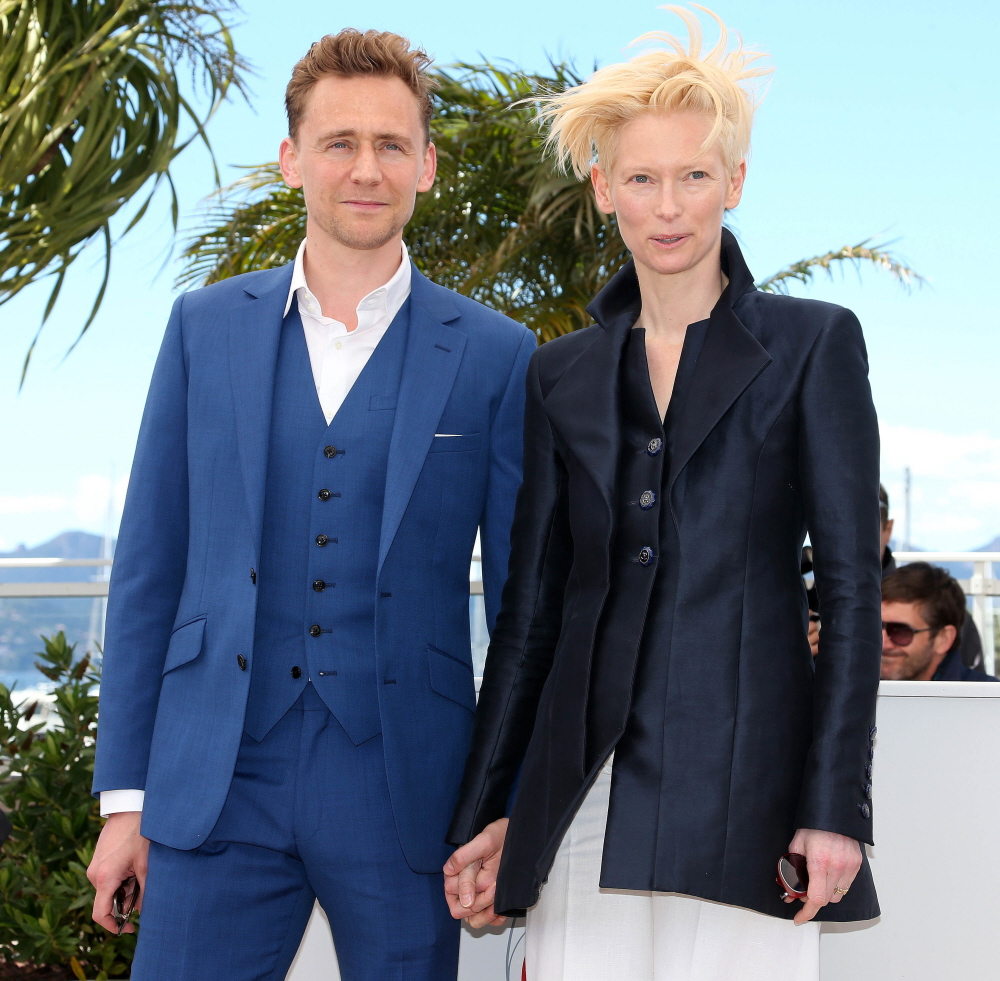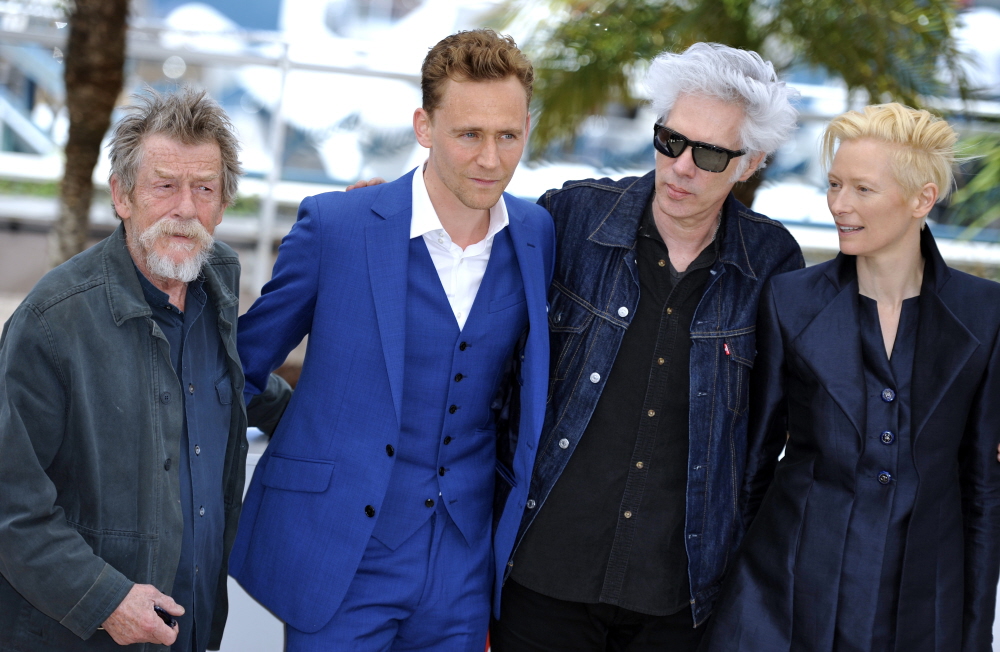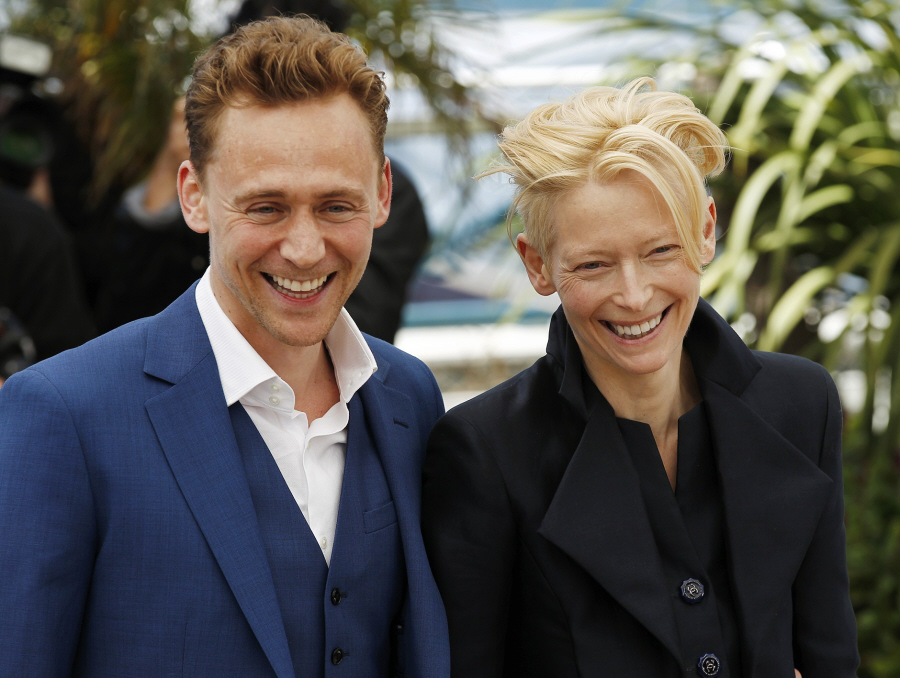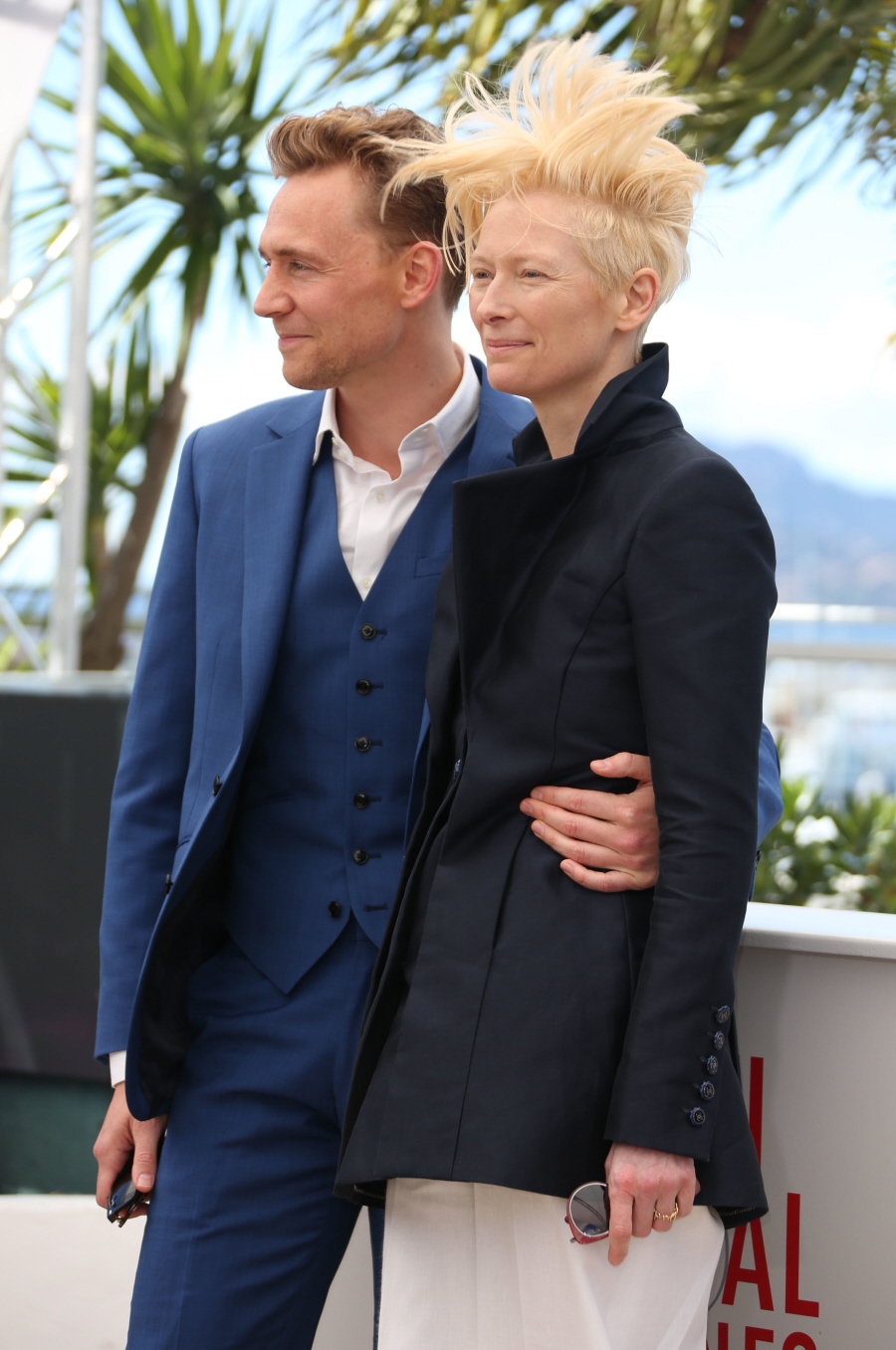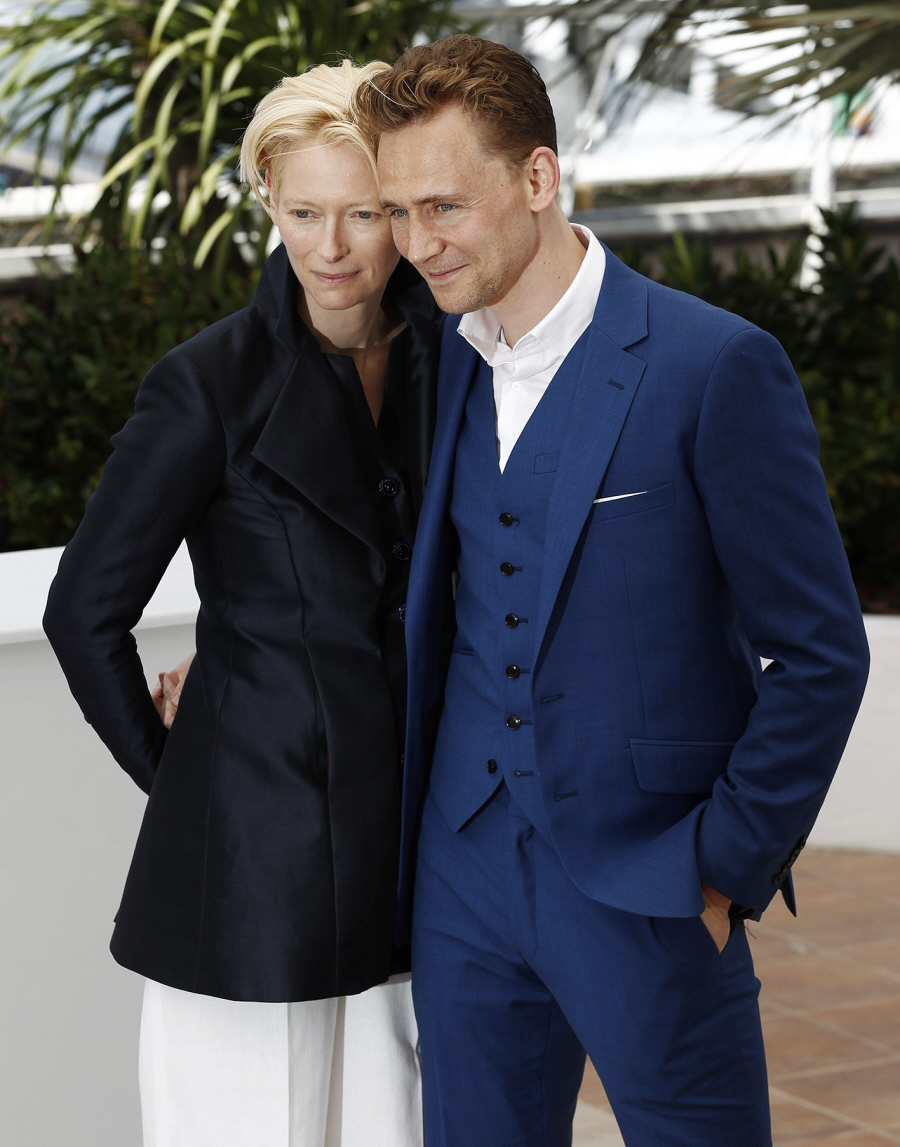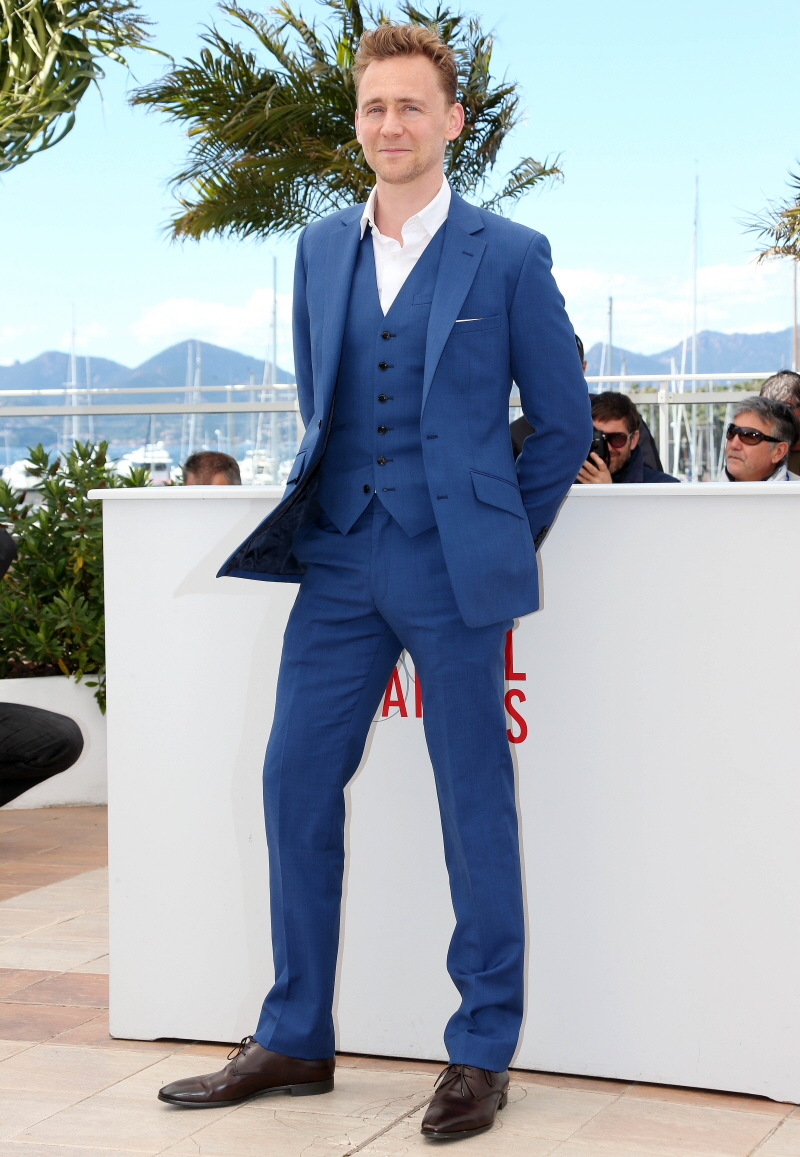 Photos courtesy of WENN.