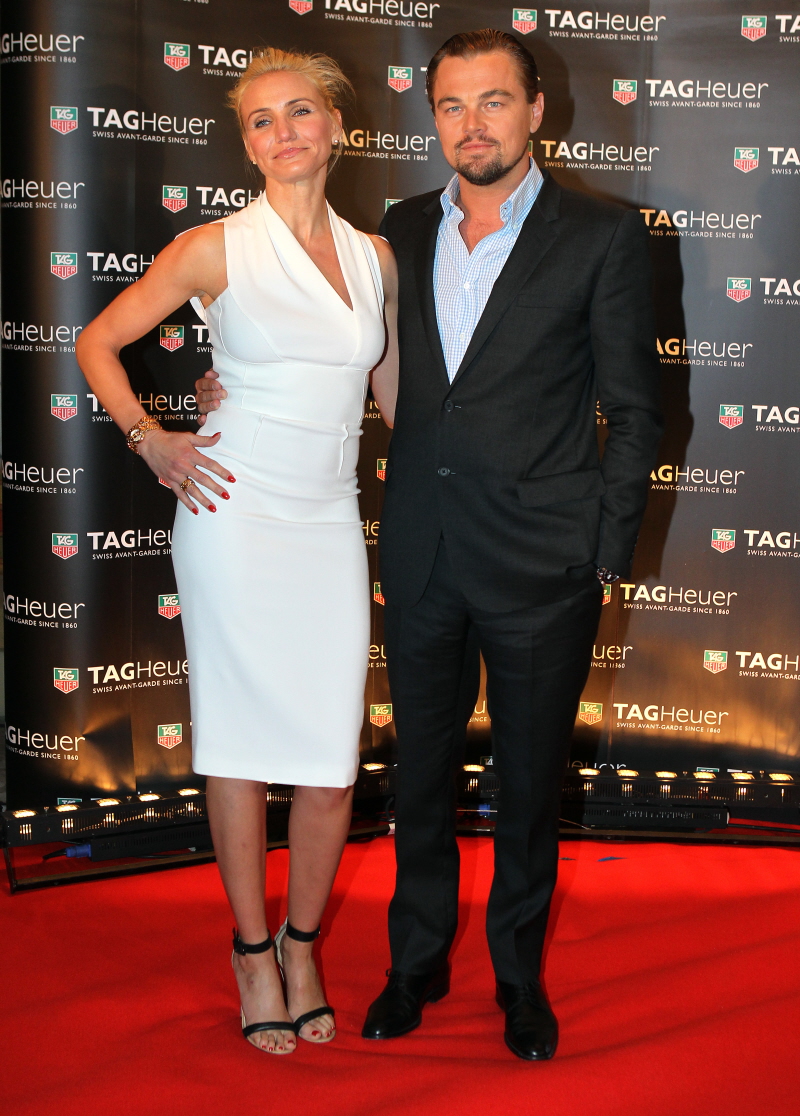 Here are some photos of Leonardo DiCaprio and Cameron Diaz at the Tag Heuer Yacht Party in Monaco this weekend. There were a lot of events in Monaco ahead of the Monaco Grand Prix on Sunday, so I'm assuming that Tag Heuer just organized two of their brand ambassadors to come to Monaco for a special appearance. This might have even been the "work commitment" or whatever that kept Leonardo away from the Sydney premiere of The Great Gatsby. This along with "trying to bone every model he could get his hands on."
As for Cameron… sigh. Despite all of her drama and her horrible taste in men, I actually like Camy, still to this day. I want good things for her. I want to believe her when she talks a good game about being at peace with herself and loving who she is and how she's aged. But I don't believe her, because of photos like this. These photos remind me of that time she came to an awards show in 2011 and everyone was like "OMG, what happened to her face?" At this point, I've accepted that Cameron has had work done, although I'm not sure that's the particular problem with these photos. Whatever she's had done, it's "settled". I think the problem here is sun damage and a really terrible blonde shade. Maybe bad lighting too? But… I do like her dress! Is it Roland Mouret?
Also, just to be fair – Leo looks like hell too. He looks like he's been partying HARD for two weeks and he's barely gotten any sleep.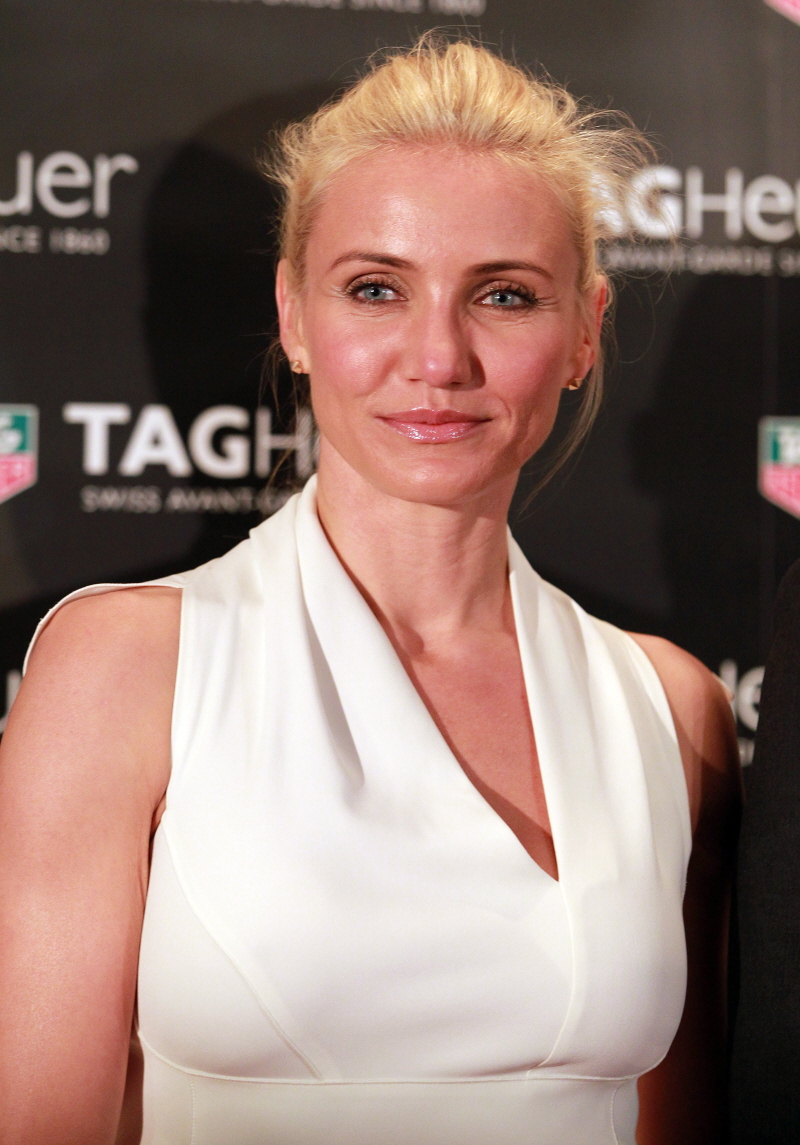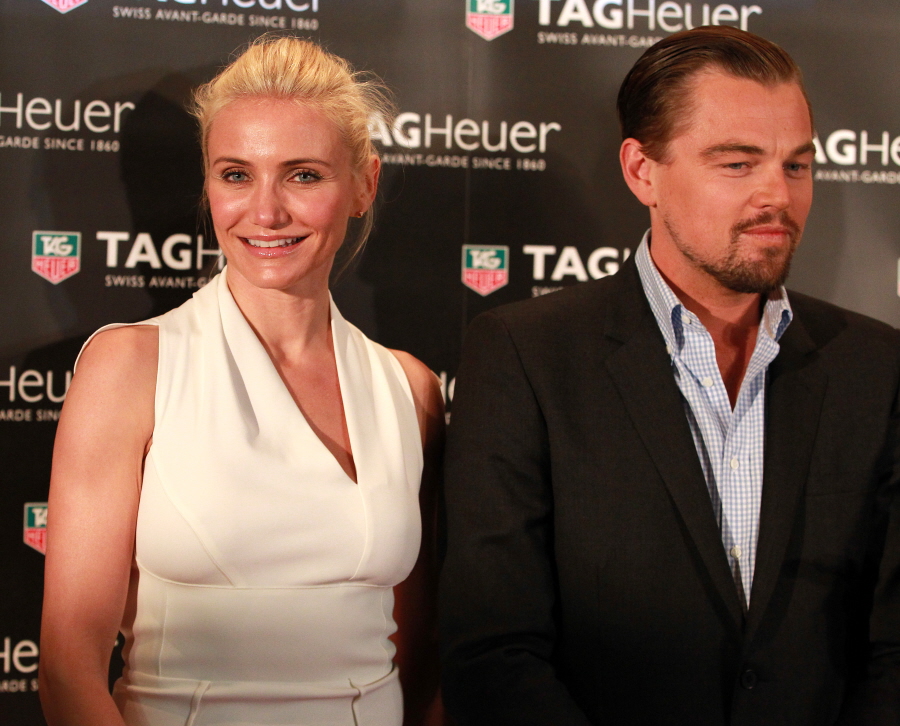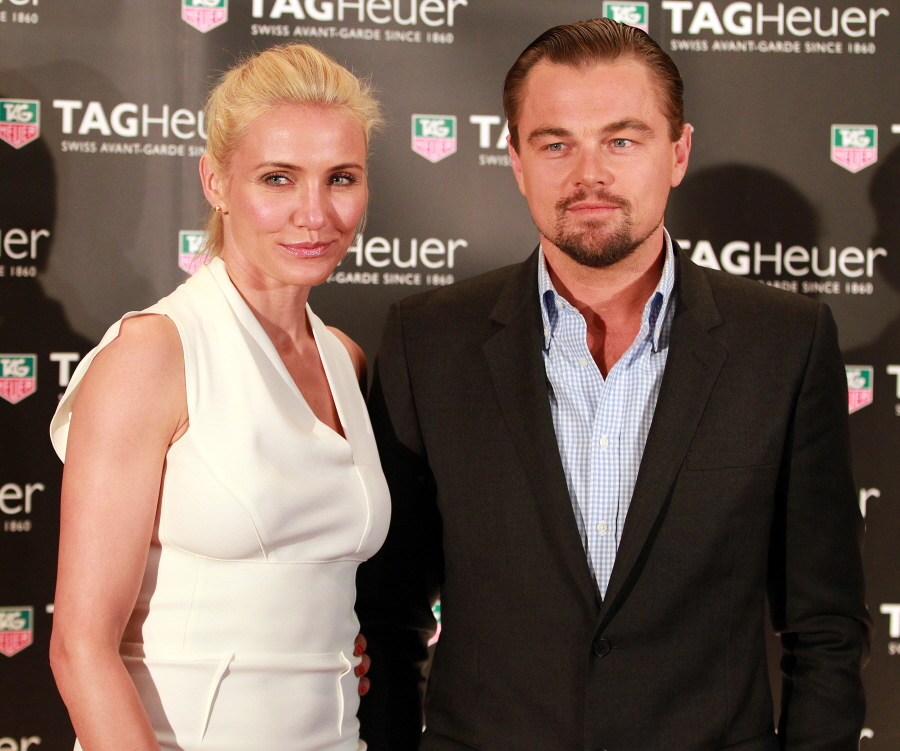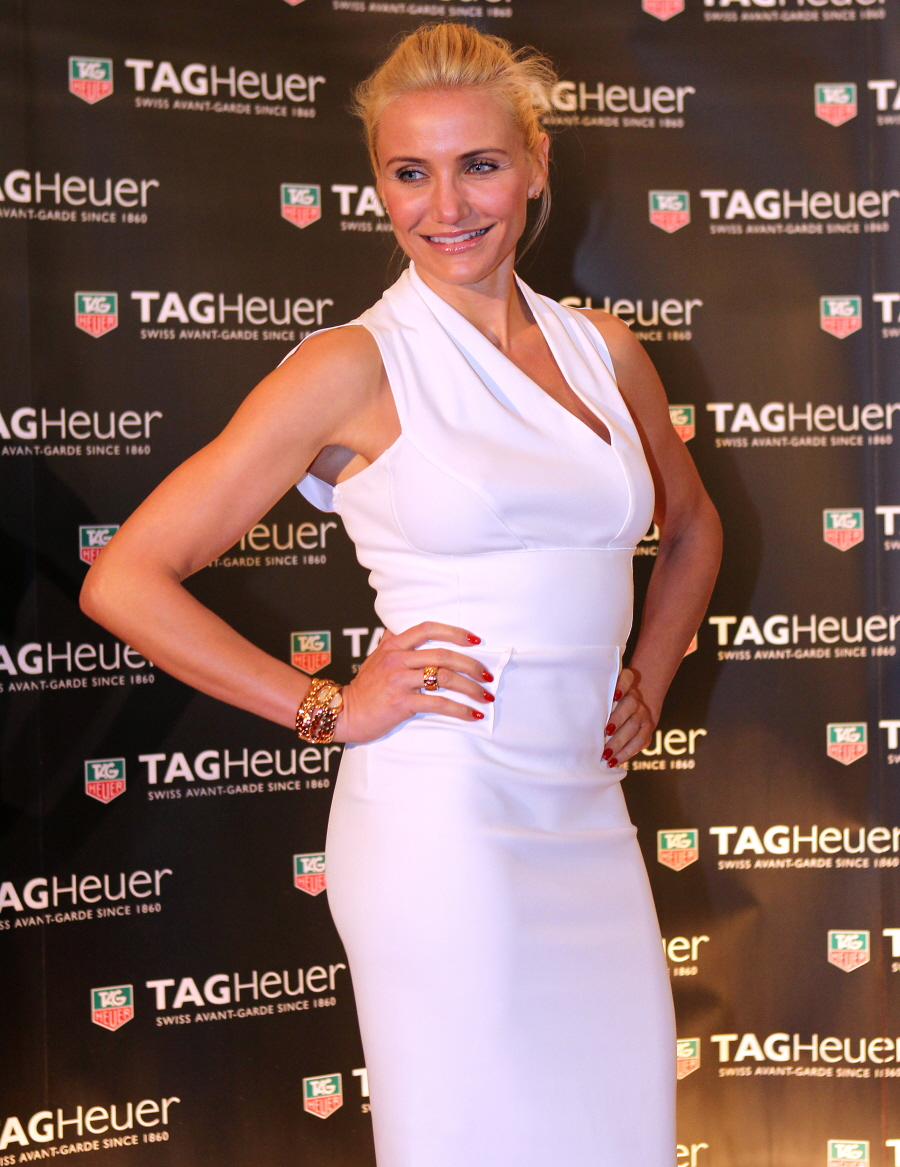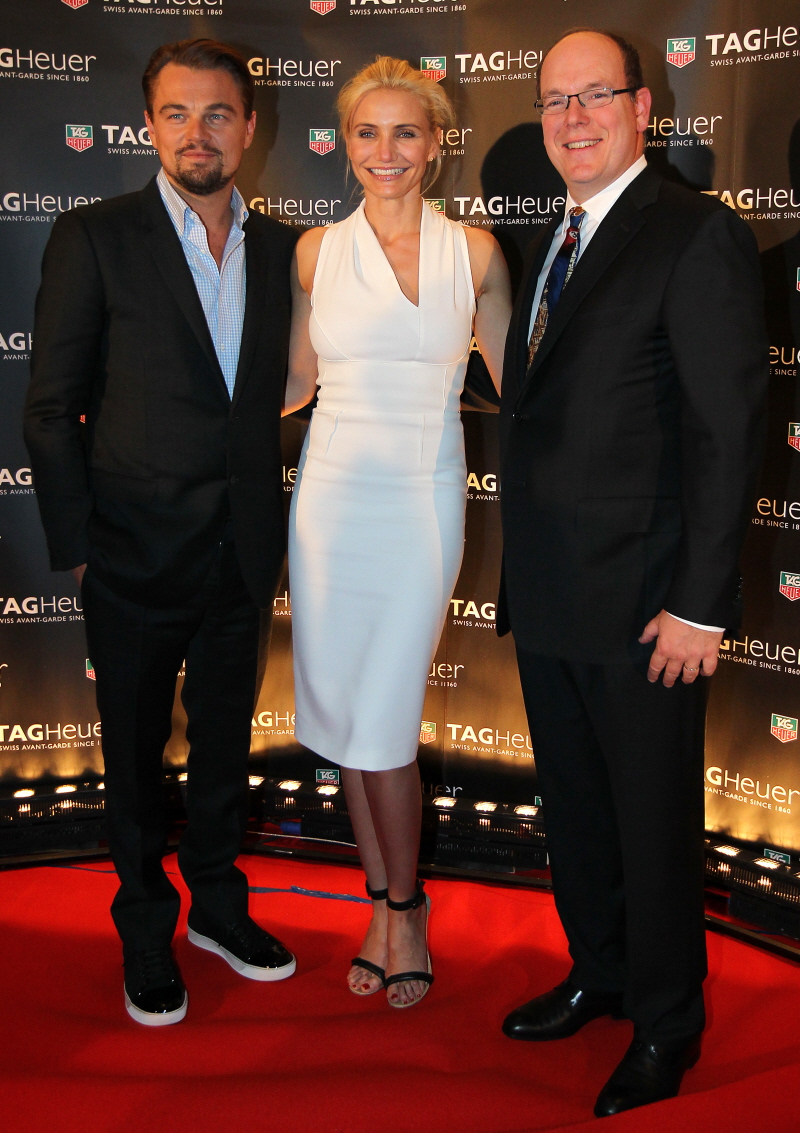 Photos courtesy of Jean-Philippe Pariente/ News Pictures/WENN.com.