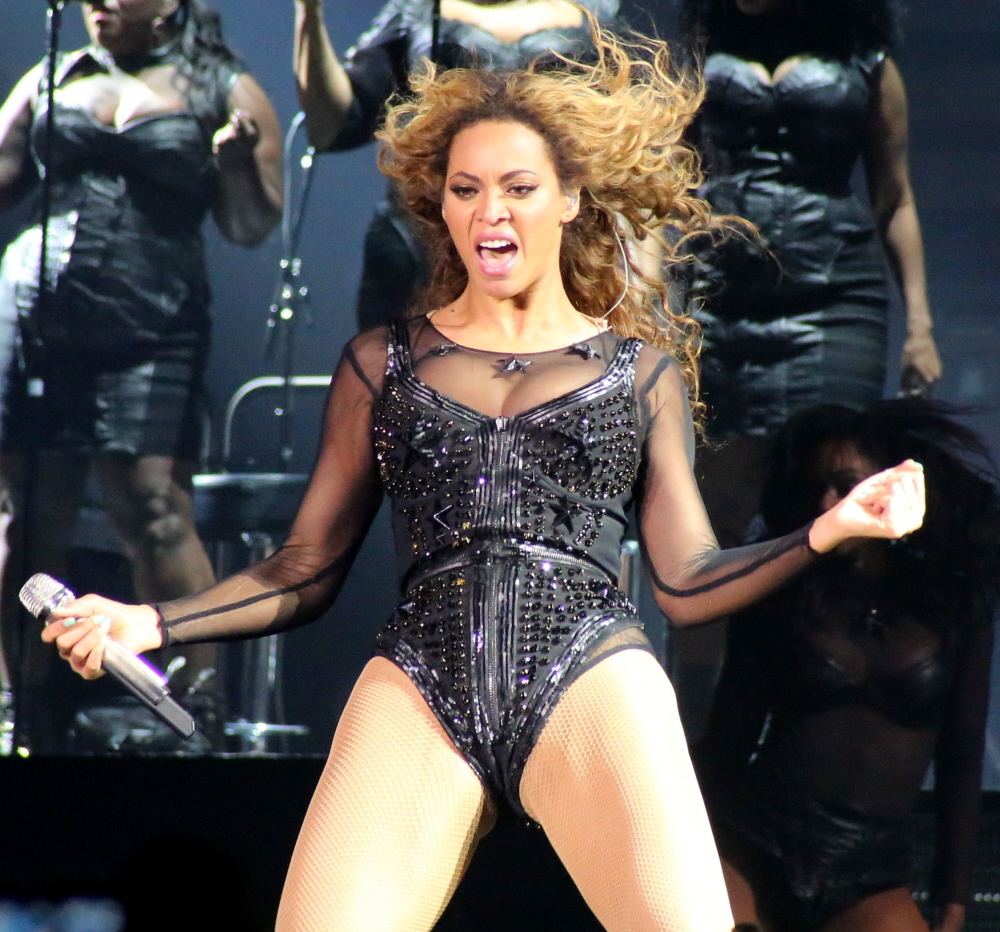 Beyonce had a show in Copenhagen last night as part of her Mrs. Carter Tour. She was singing "Irreplaceable" and letting the fans in the front sing along with her, putting her mic down to their level to sing "to the left, to the left". She was walking away from a fan when he slapped her booty! Which is… gross. On HIS part, not hers. She was just performing and she gets a grope-y ass-slap from some random dude? That's assault. What I love is that Beyonce didn't laugh it off. She turned around and looked at him and said, "I will have you escorted out right now, alright?" Here's the video of the exchange:
Gross. Again, on HIS part, not hers. Gawker says the dude was allowed to stay, but I kind of wish Beyonce would have made a bigger deal about it.
Meanwhile, have you heard about Shirley Manson criticizing Beyonce? In an interview back in April, Shirley was discussing Beyonce's embargo on unflattering Beyonce photos, and Shirley said: "Who knows what her motivations were, but I am somewhat baffled to even begin to understand why this unstoppable force, this incredible performer, this fully empowered business woman and successful star has allowed herself to be flapped by what the media has deemed 'unflattering' images." Subtle shade, and completely appropriate. Then Shirley said recently, "A lot of celebrities just want money, fame, power, fancy cars, houses all over the world and have people bow down to them. To me, that's frightful behavior." Bow down you say? Huh. Well, apparently Rihanna "liked" it too. For what it's worth.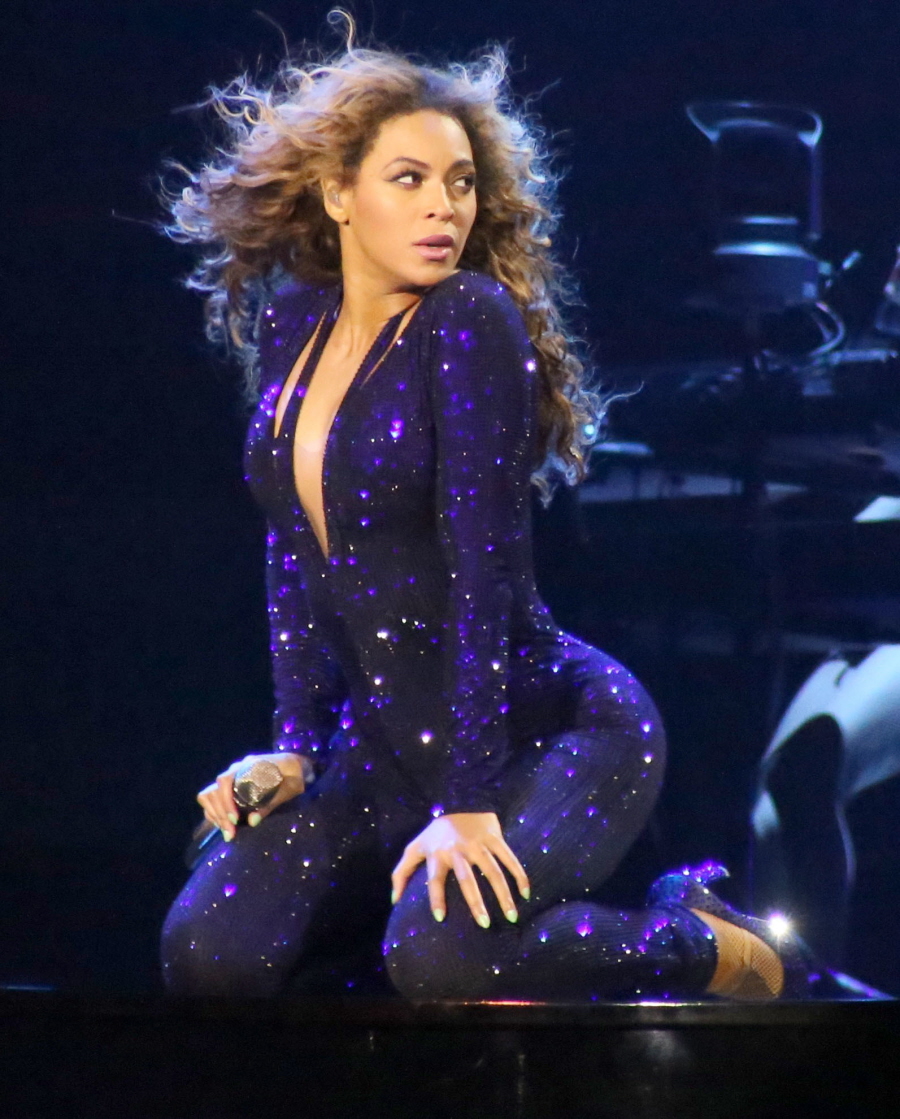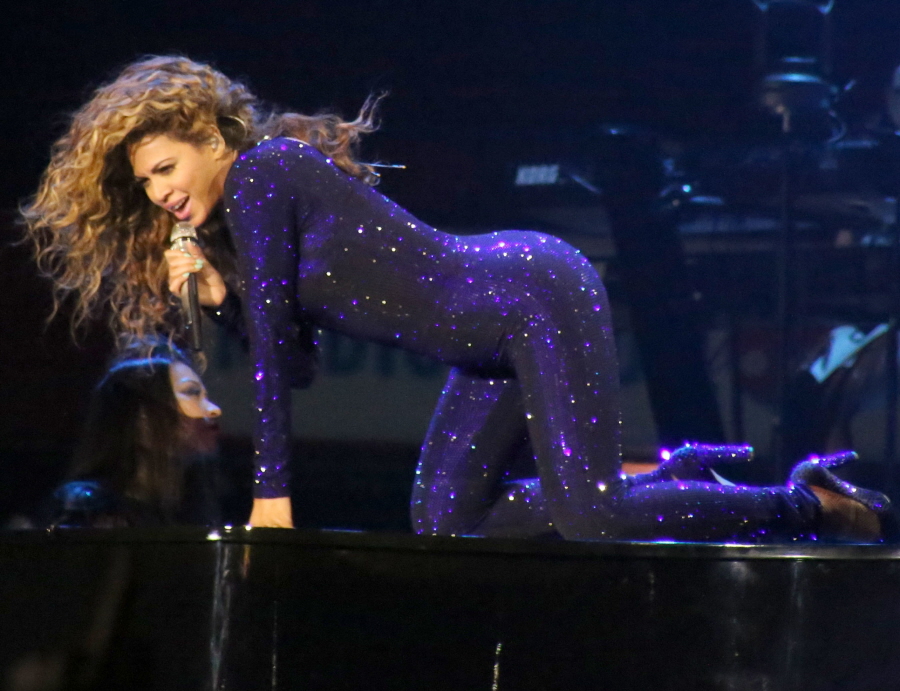 Photos courtesy of WENN.