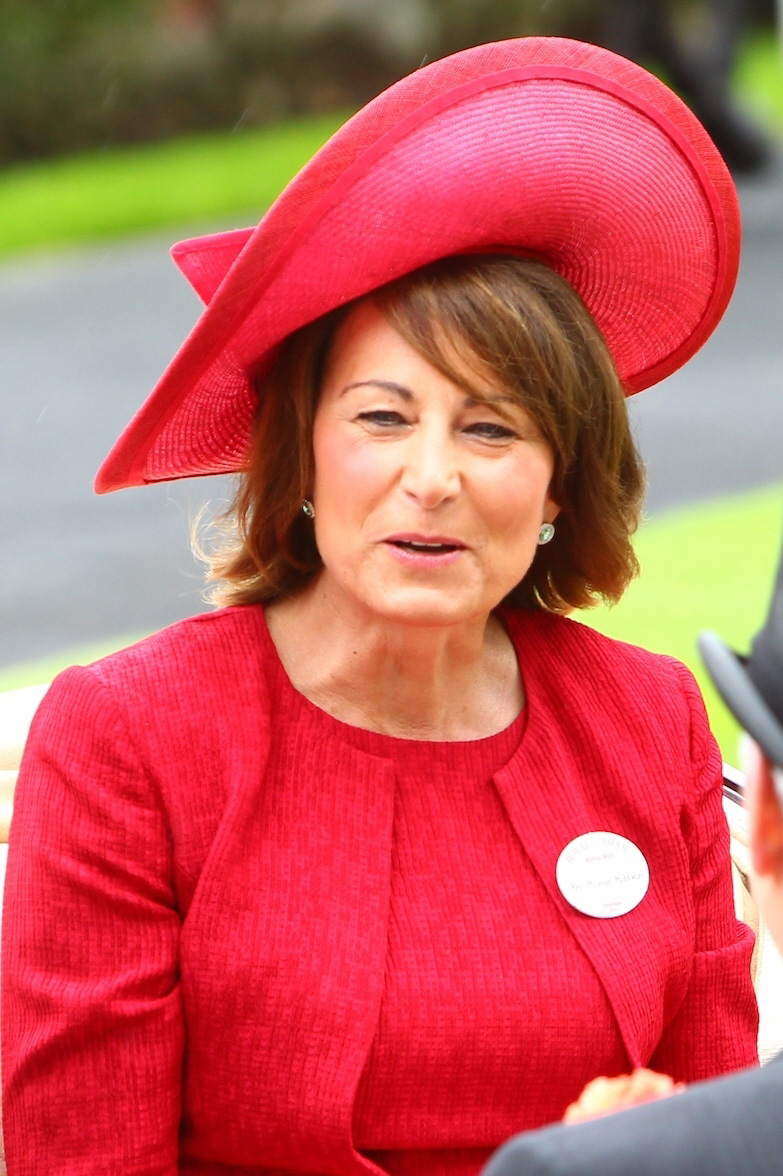 Well, this is an interesting development. Believe it or not, I'm not anti-Middleton in total. While I think Duchess Kate's family members are aggressive social climbers and their financial situation is shady as hell, I think that Carole and Michael Middleton sometimes get a bum rap. They've worked hard to build to a successful business, they sent their children to the best schools and they enjoy the spoils of their labor. Some of what's thrown at the Middletons is just old-fashioned class warfare (Carole's background is very working class) and snobby elitism. I think they have every right to be a part of Kate's ascent up the social ladder. But I also think that they should be careful not to look like they're clinging to their daughter's duchess-y coattails. And there's definitely a Kris Jenner-vibe happening with Carole in particular.
Anyway, in a move that I'm sure will anger the press and the British upper classes, the Middletons are considering an expansion of their Party Pieces business. They want to bring Party Pieces to America! And from the sound of it, I think they're planning the expansion to go along with the expansion of the royal family with Kate's delivery of the new royal heir to the throne. Yeah. People are going to have problems with this:
Kate Middleton's parents are plotting to expand their family business in America — and they have their sights set on the Big Apple. Confidenti@l can exclusively reveal Michael and Carole Middleton want to cross the pond with their party-planning business and the move could result in daughter Pippa spending more time in New York.

While The Duchess of Cambridge has become the darling of America since her wedding to Prince William, her family's business has boomed. Party Pieces, their online party-planning site, wants to make a bigger mark in the States — and sees setting up a Manhattan office as key.

"Party Pieces' overseas business has been extraordinary with America dominating much of the interest. It has prompted the Middletons to look at establishing an office in the U.S. so that they can bolster their brand and even tie into other companies and ventures. They feel New York offers them a good starting point," a source revealed.

Kate's sister Pippa made inquiries about properties during her recent trips to New York. Some thought that the pretty brunette — who edits the company's online newsletter Party Times — was hunting for an apartment, but that was a red herring.

"Office spaces are being looked at and Pippa has been asked by her parents about her thoughts on a good location as she has scouted the city before," the source said.

For the Middletons, a move to New York could open up new opportunities.

"The plan is for the business to partner with other U.S. brands, like they did with their One Direction-themed products for parties. Many U.S. marketing groups see getting in bed with the Middletons as a great opportunity. And they feel that these (opportunities) are too good to miss."

The Middletons are trying to keep their quest for a U.S. base under wraps until a location is confirmed, and close friends say they are caught in a dilemma over whether to publicly even acknowledge their plans.

"The Middletons have been extremely careful not to upset Buckingham Palace by seemingly trading off Kate's link to royalty," the source added. "I am not sure if they will even announce the move or just let it happen and move on from there. They are adamant they will never trade off Kate's royal links to get ahead in business."

A rep for Party Pieces could not be reached.
From a business standpoint, I think an American expansion makes a lot of sense. There are a lot of American companies doing what Party Pieces has done, which shows that there's already a market for it, but I'm sure if the Middletons collaborated with an American company or shop to bring Party Pieces to America, it would work out well. I still have significant questions about just how "booming" business really is and has been all these years, just because Uncle Gary (Carole's brother) is super-shady and Gary was the one to give Carole and Michael the "seed" money for the company, and I often get the feeling that the Middletons live mainly on Gary's largesse (as opposed to Party Pieces being this amazingly successful and profitable company).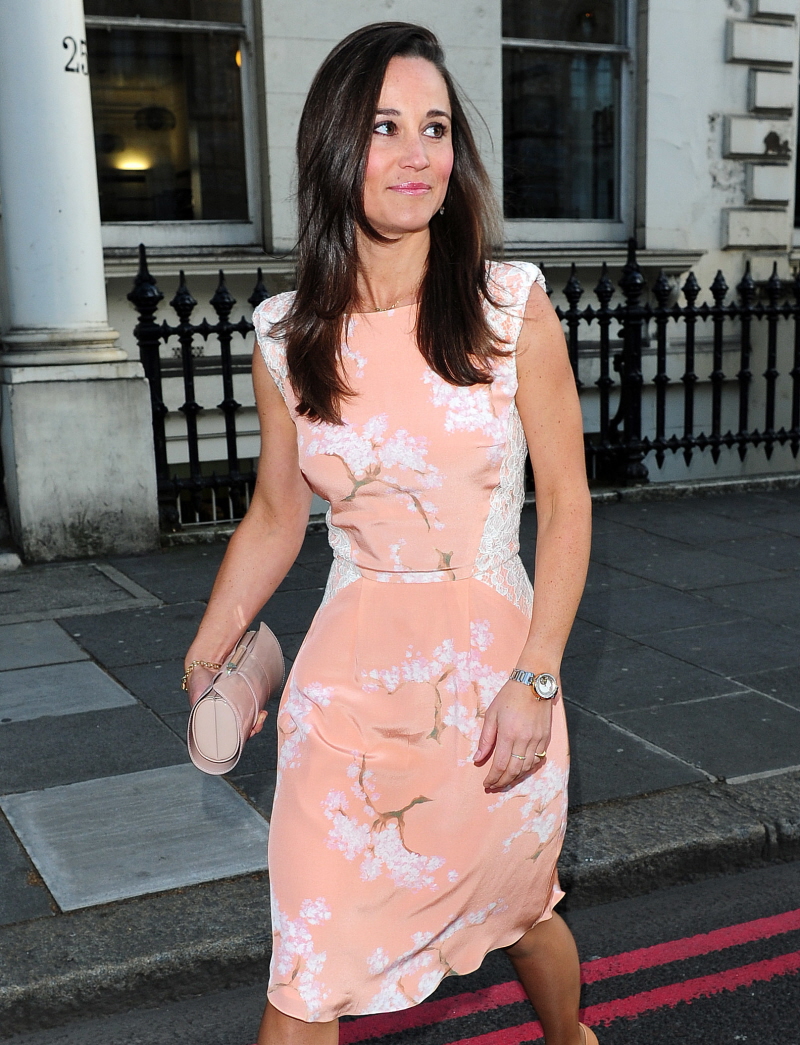 Here are some recent photos of Pippa with Nico Jackson, her boyfriend of some-odd months. This is the first time I've had a good look at him – he's attractive in a pretty-ish sort of way. He looks like he loves the tanning beds. He also looks like a con artist from an artsy British movie. He looks sort of like a young Jack Wagner, right?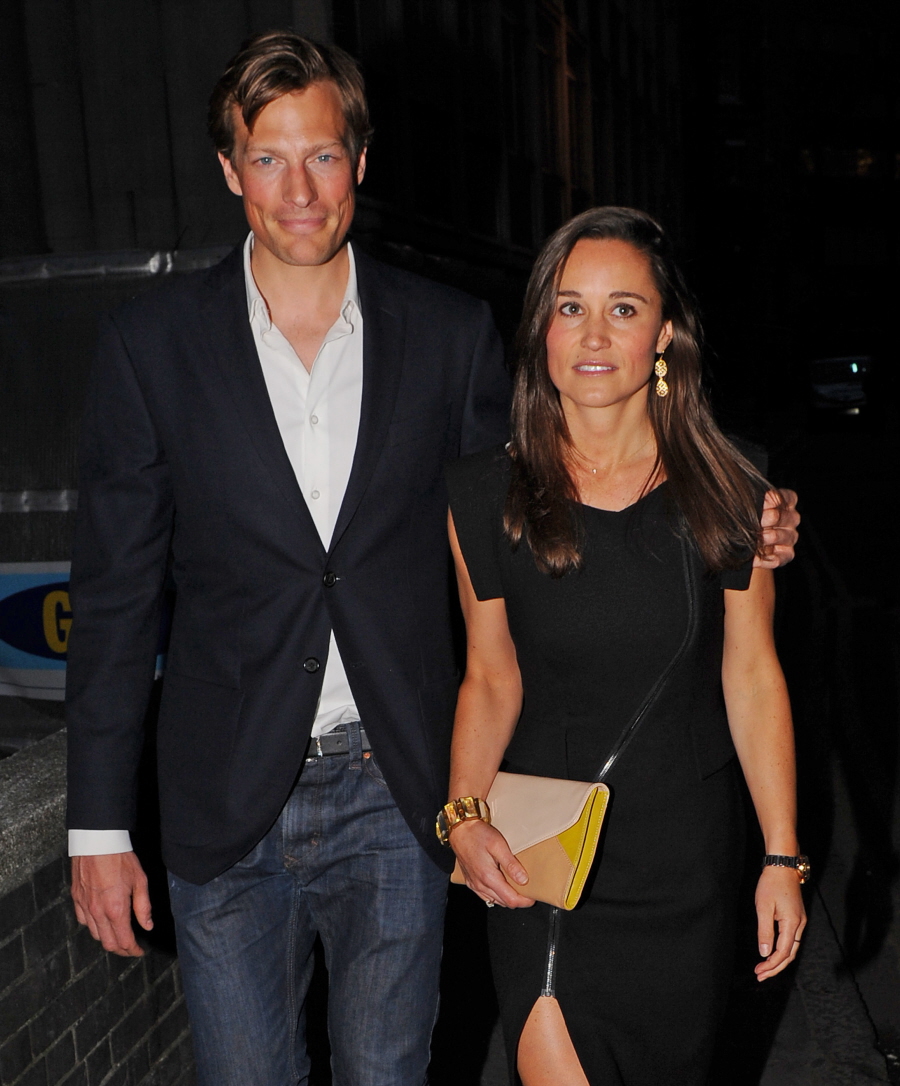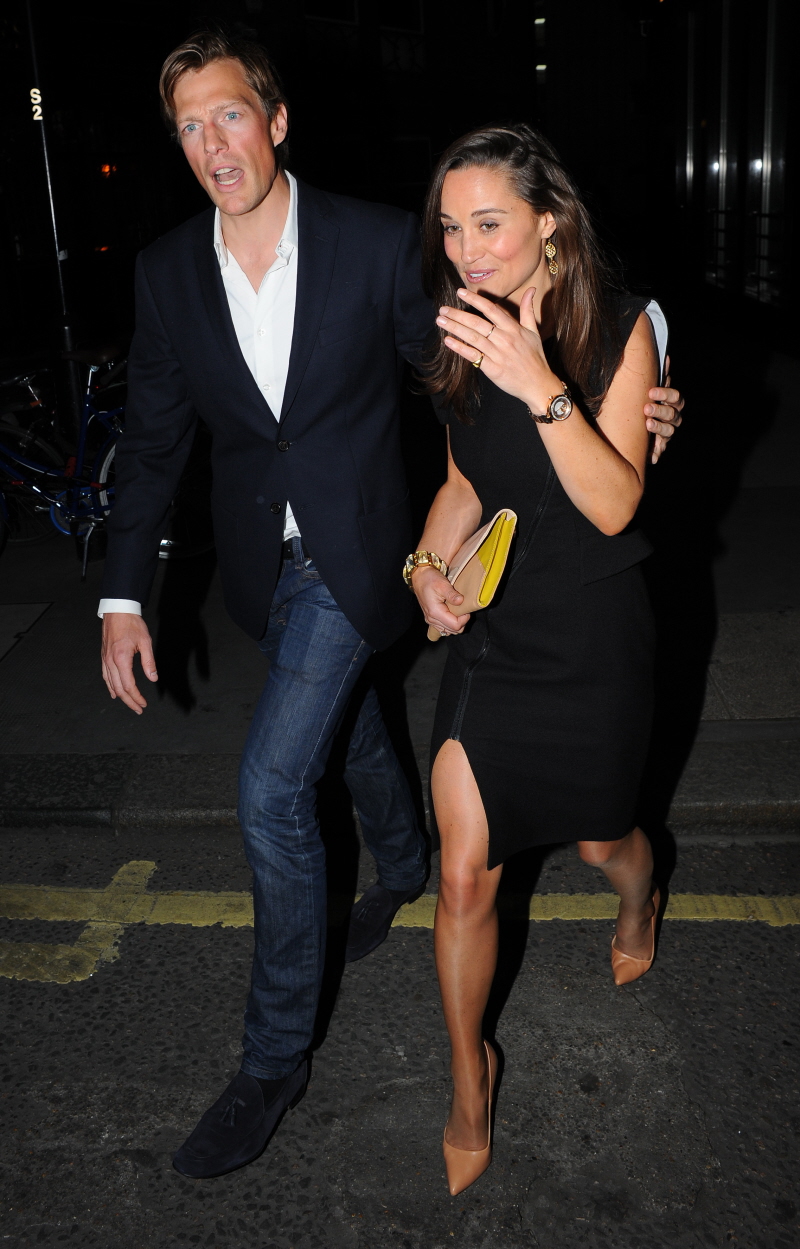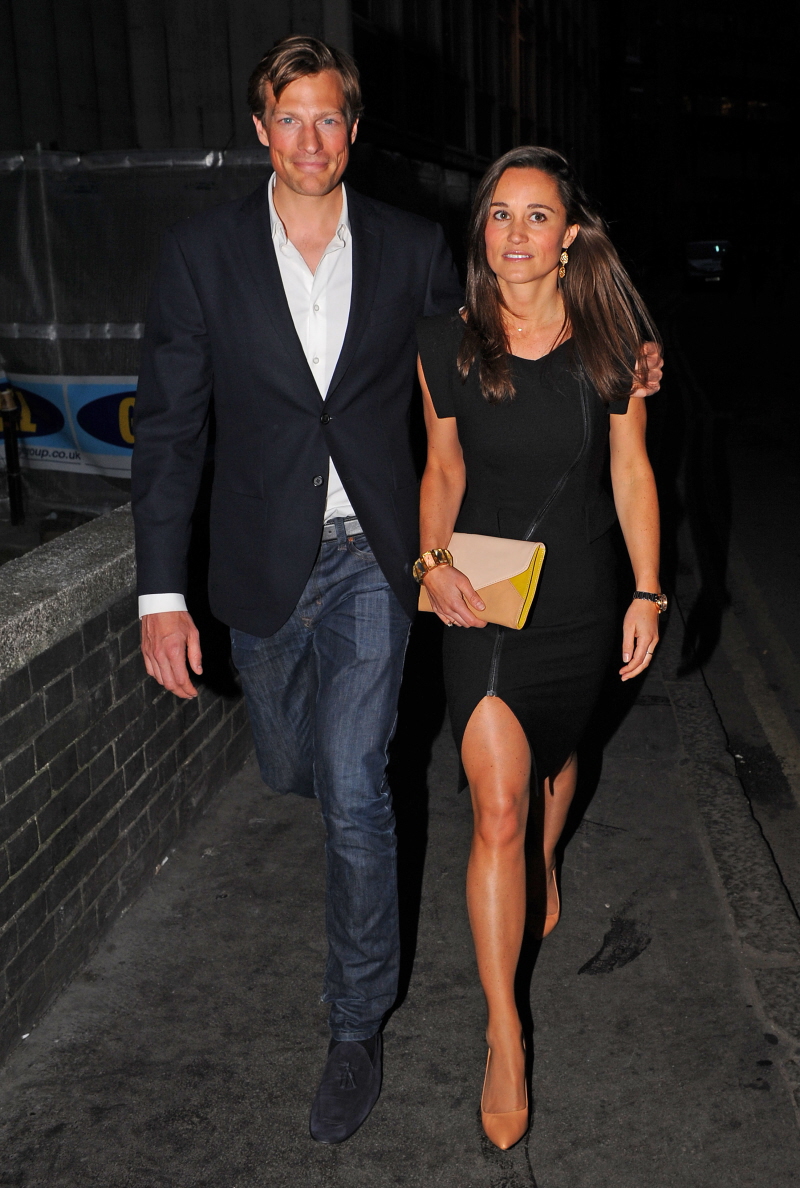 Photos courtesy of WENN.