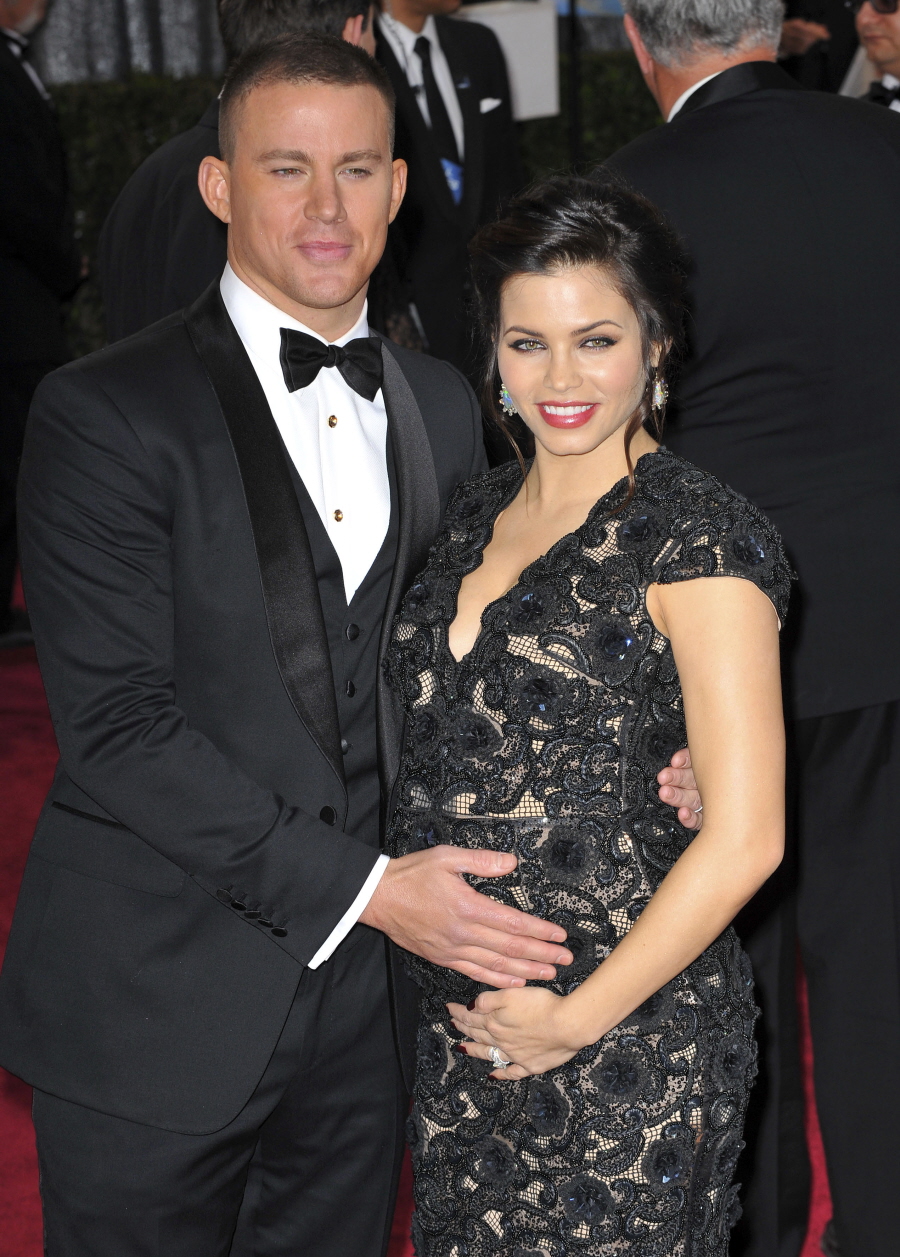 Channing Tatum has a new interview in Cosmopolitan ahead of the June 28th release of White House Down, which I'm sure will make a lot of money. Channing plays a Secret Service agent protecting President Jamie Foxx. The interview is kind of meh considering Channing is almost always a GREAT interview. Seriously. I'm not joking. When Channing sits down and talks to a magazine, he's really quotable and he's full of interesting little gems. The "gem" in this piece is Channing admission that he's secretly a "fat kid".
Why he chose White House Down:
Most movies like this are about other countries attacking America, but this one is a little more unique because the enemy's coming from the inside. Jamie Foxx [who plays the president] is wickedly smart and strong, not unlike our president now. I believe Obama is a lot of fun when he's not trying to keep our economy together.

His marriage to Jenna Dewan:
You have to want it. Jenna's and my thing is checking in with each other all the time, like "On a scale from 1 to 10, how much do you love me right now?" And you gotta be honest, and you've got to want an honest answer. I told a friend to do that. He asked the question and it turned into a huge fight, and I'm like, that's kind of the point. Obviously, something needed to be fixed, he needed to be aware of it, and she needed to get it off her chest.

Being an approachable celebrity:
It's a hard thing for me to wrap my mind around the C word: celebrity. Rock stars are celebrities, because they're larger than life. As an actor, you have to play the everyman and the everygirl. If you start treating people in the real world like assistants, that's not a good look. But my friends keep me grounded. It's embarrassing to tell you how much my friends make fun of me. Seriously, when you have a doll made of your face, it's ridiculous how creative your friends can get…pictures, videos, little animated cartoons that they've made. And they're way, way not PG-13. So I get chopped down to size all the time.

On Jennifer Lawrence:
I wouldn't mind being the male Jennifer Lawrence. I think she's incredibly cool.

Fill in the blank: No one would think I was sexy if they knew_______.
I'm a fat kid on the inside. I love food so much, and I fluctuate about 25 to 30 pounds between movies. I feel like I have to do a chess movie that requires very little movement at some point, just so I can eat pizza and play chess on the beach all day. And then eat more pizza and cheese-burgers and drink beer. That'd be amazing. I'd give anything for that. I gotta figure that movie out.
Yes, you can always tell when Channing is between films because he does start looking… meaty. Not "fat". But you can tell he's carrying extra weight. But he seems to take off the weight really quickly, and he can snap back into shape within a matter of weeks. As for his idea of being "the male Jennifer Lawrence" – eh. I would like to know what question led up to that answer. Because if he's calling himself the male Jennifer Lawrence, he might have miscalculated his place in Hollywood.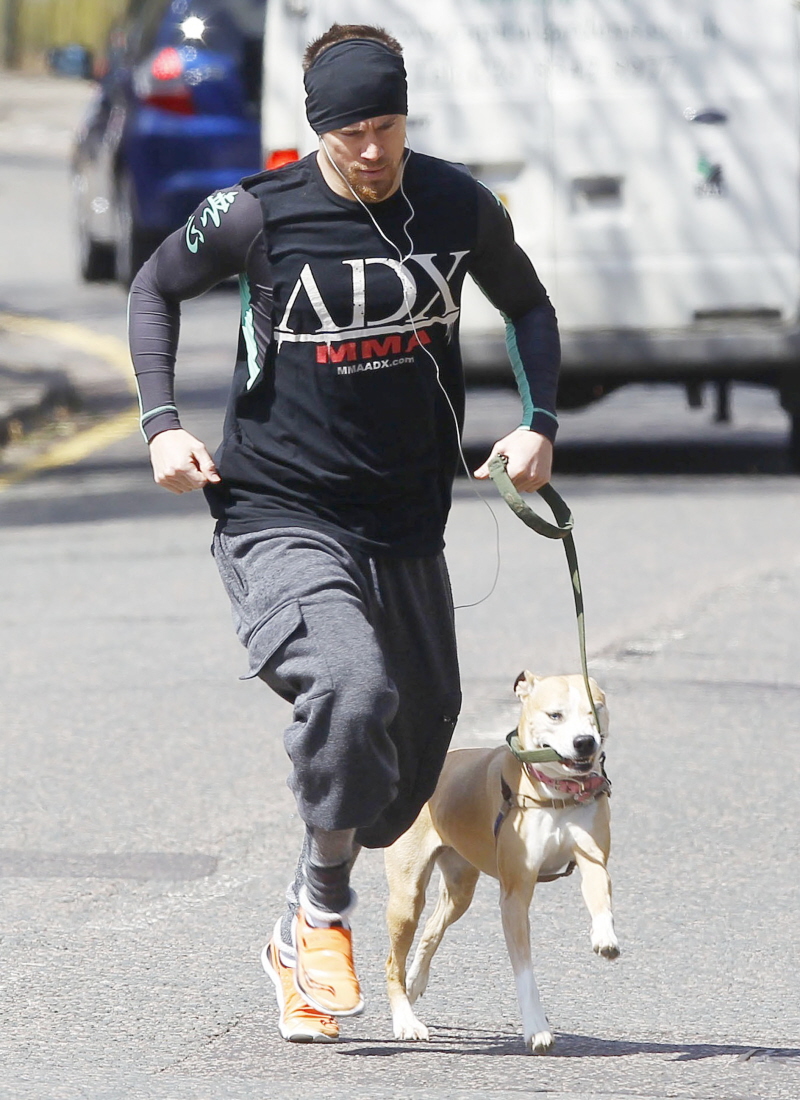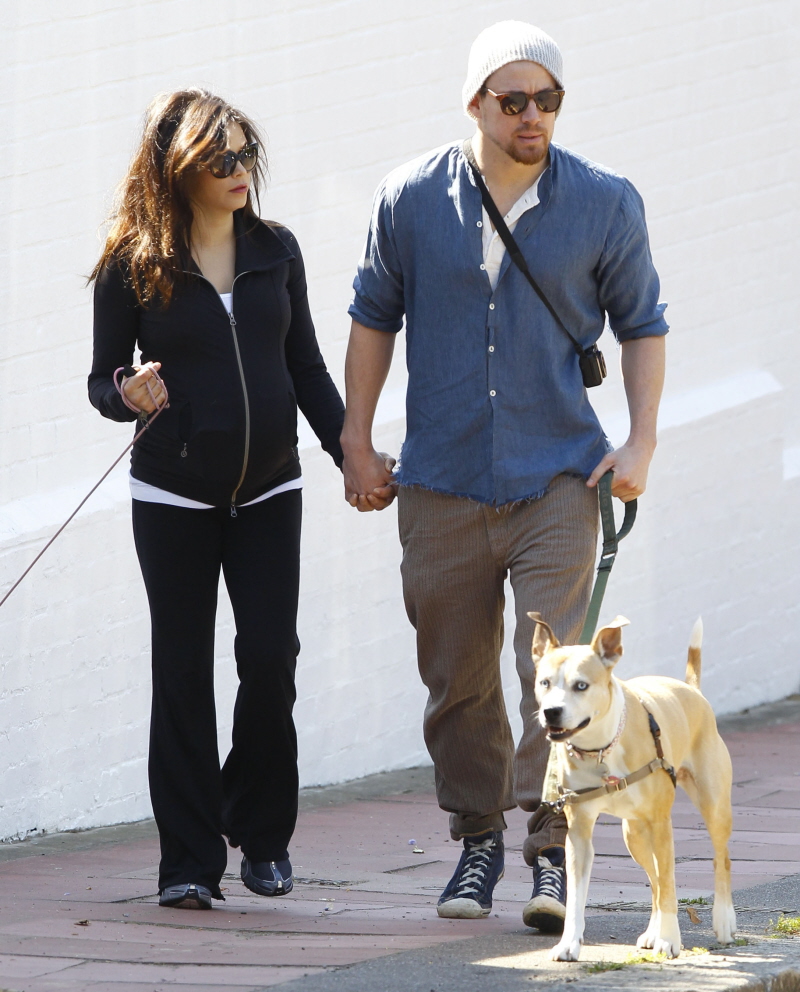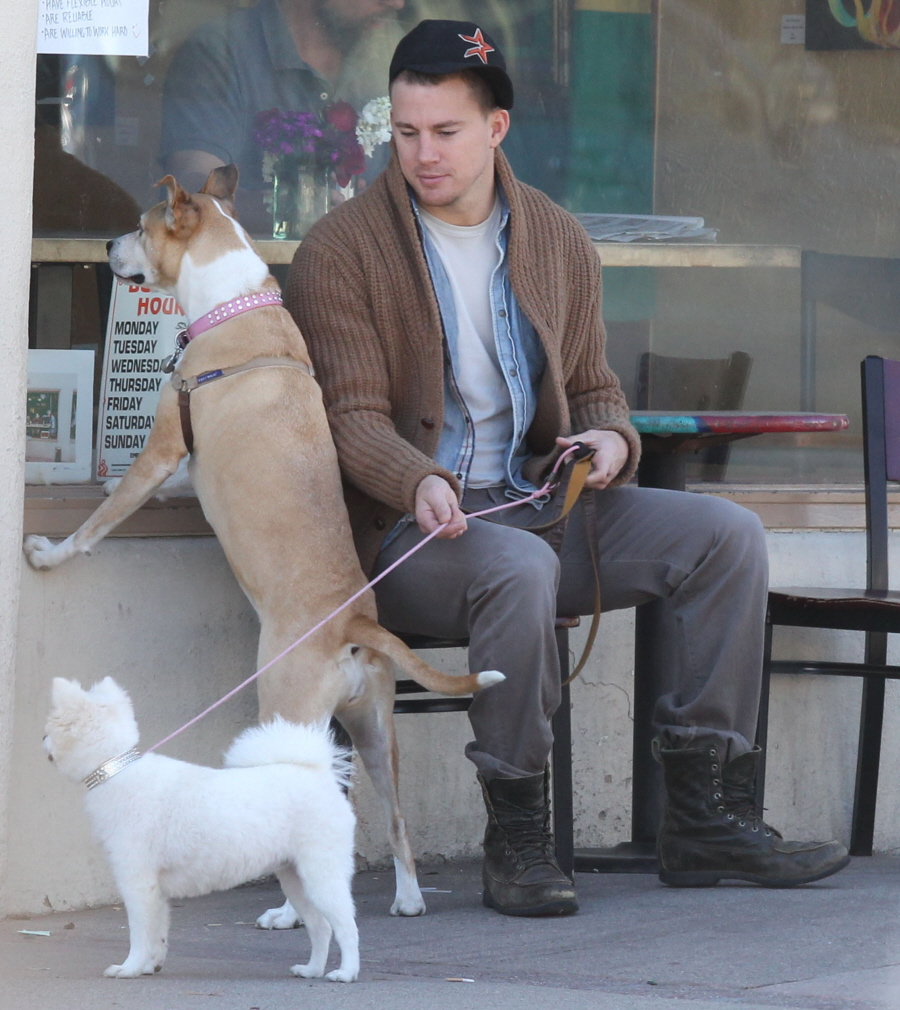 Photos courtesy of Fame/Flynet.