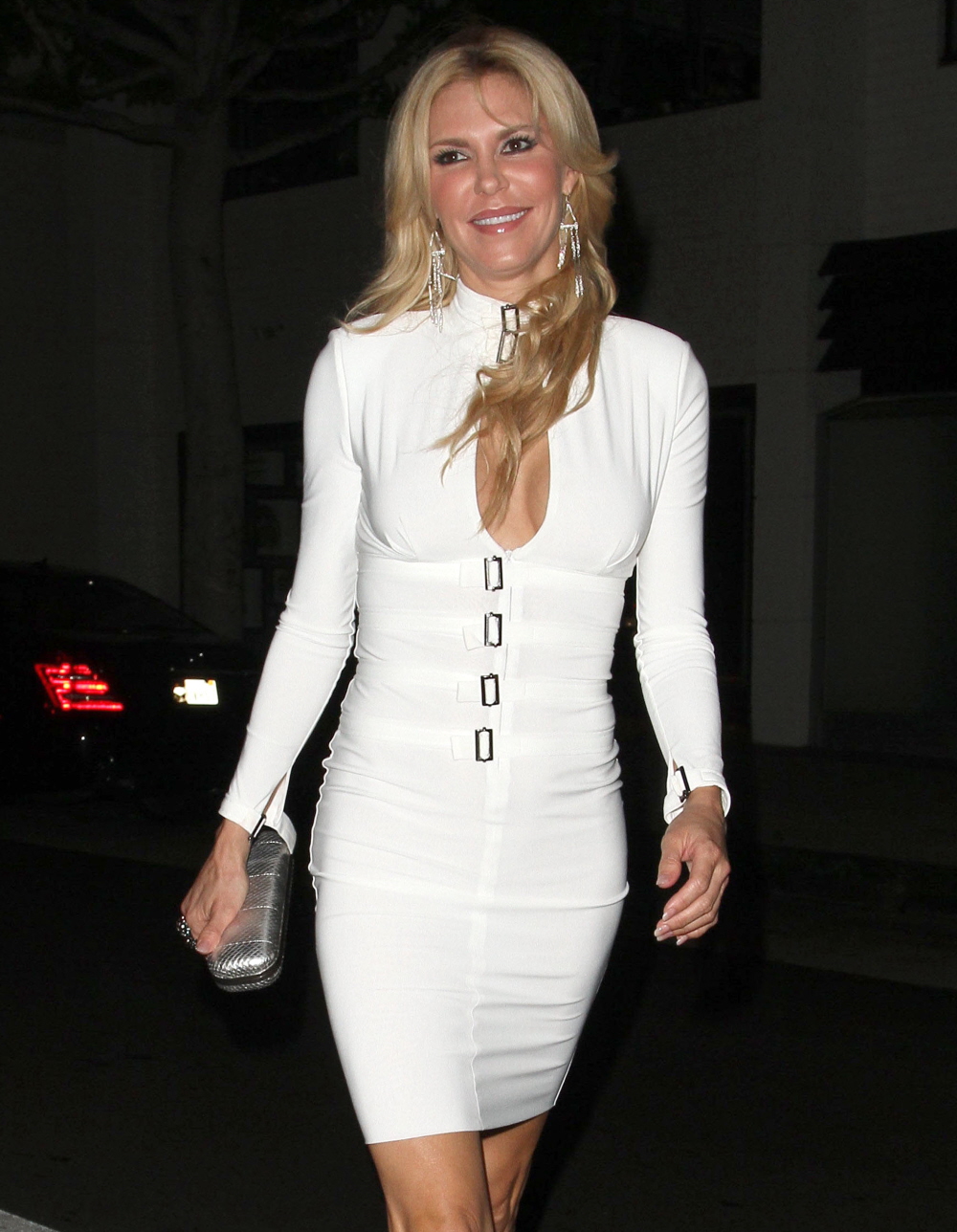 Here are some new photos of Brandi Glanville leaving Mr. Chow on Saturday night. She was out and about because she didn't have her sons that night. And I know that because LeAnn Rimes was tweeting constantly about the boys. But before I get into that, Brandi wants you to know that she really hasn't had that much done, plastic surgery-wise. She tweeted on Saturday, "OMG for the love of GOD! I havent had any new plastic surgery!!! Boobs and VJJ that is it! I dont count facials botox and fillers as surgery". Okay. We got that out of the way.
So, on Friday night, Brandi threw Mason a birthday party. She tweeted this: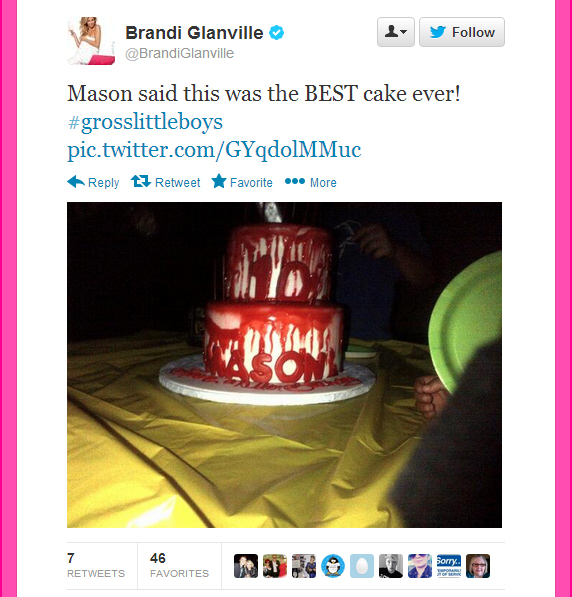 And another photo too. After that, I guess Mason and Jake went to their dad's house where their Bonus Mom couldn't shut up about it. First LeAnn tweeted, "Just had a great time at Mason's 10th birthday party. Such cute kids." Then, "Night! Trying to get several little boys to go to bed after a big party. LOTS of pizza and sugar!!"
Then on Saturday, LeAnn bragged, "Just spent two hrs hitting up two grocery stores because birthday bot wants fruit pie! I actually enjoyed it. Going home to cook!!" And then, "Full tummies, a house full of happy boys! Happy Saturday night! On the couch watching TV and doing nothing. It's a RARE Saturday for me." So now you know that LeAnn Rimes, The Bonus Mom, had Mason and Jake all weekend and that they wanted a fruit pie after their mom gave them sugar, etc. LeAnn really doesn't understand, does she? No, she really doesn't. Here's the latest excerpt from LeAnn's People Mag interview:
LeAnn Rimes settles into a chair and exhales. "I've been doing a lot of deep breathing lately," she says. "I just feel like I held my breath for so long."

Sitting on the sunny patio of the Los Angeles home she shares with husband Eddie Cibrian, the country singer reflects on the hard-fought happiness she's finally learning to enjoy. "I've grown up a lot these last five years," she says. "I thought my life was falling apart, but now everything is good."

Rimes admits that the recent tumult in her life was often self-inflicted. In 2009 she and Cibrian, 39, engaged in a highly publicized affair, which ended their respective marriages. "I made some really bad choices," she says. "I caused hurt."

The songs on her new album Spitfire, out June 4, chronicle the drama and include an apology to her ex-husband Dean Sheremet. "I broke the sweetest heart of the only man that's ever loved me," she laments in "What Have I Done." She shares the experience of being a mistress in "Borrowed" and offers an olive branch to a woman scorned in "Just a Girl Like You", which many will assume is aimed at Cibrian's ex Brandi Glanville.
God, just hearing the names of LeAnn's new songs makes me bash my head in. And of course LeAnn thinks she's "grown up a lot" because she's had all of this time "away" from the spotlight except that she's never shut up. She's never gone away. She's never not been pushing her drama and narcissism into our faces. The fact that these "exclusive interviews" are coming out during the same weekend that LeAnn gets on Twitter and tries to one-up and "out-mother" Brandi Glanville says it all.
Oh, and LeAnn has yet another new interview in The New York Times. I rolled my eyes about a dozen times – you should really read the whole thing because OMG. It's all LeAnn talking about LeAnn and how fearless LeAnn is and how amazing and misunderstood LeAnn is because LeAnn LeAnn LeAnn. My favorite quote? "As a parent now, I want these kids to be kids as long as they can. I really enjoy my stepsons. I go out on the trampoline and jump around with them, and it's awesome! They give me an excuse to have a childhood that I never got to have." Dear God.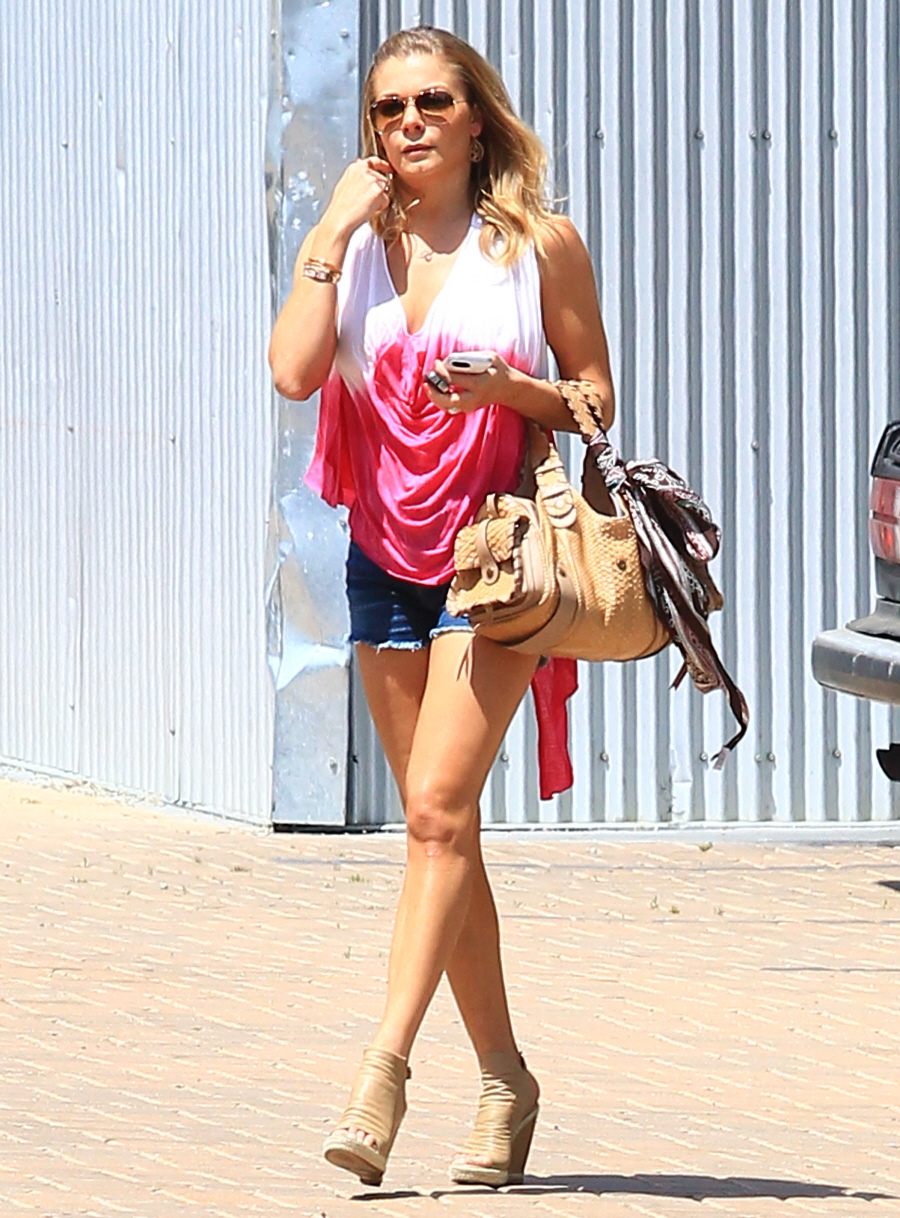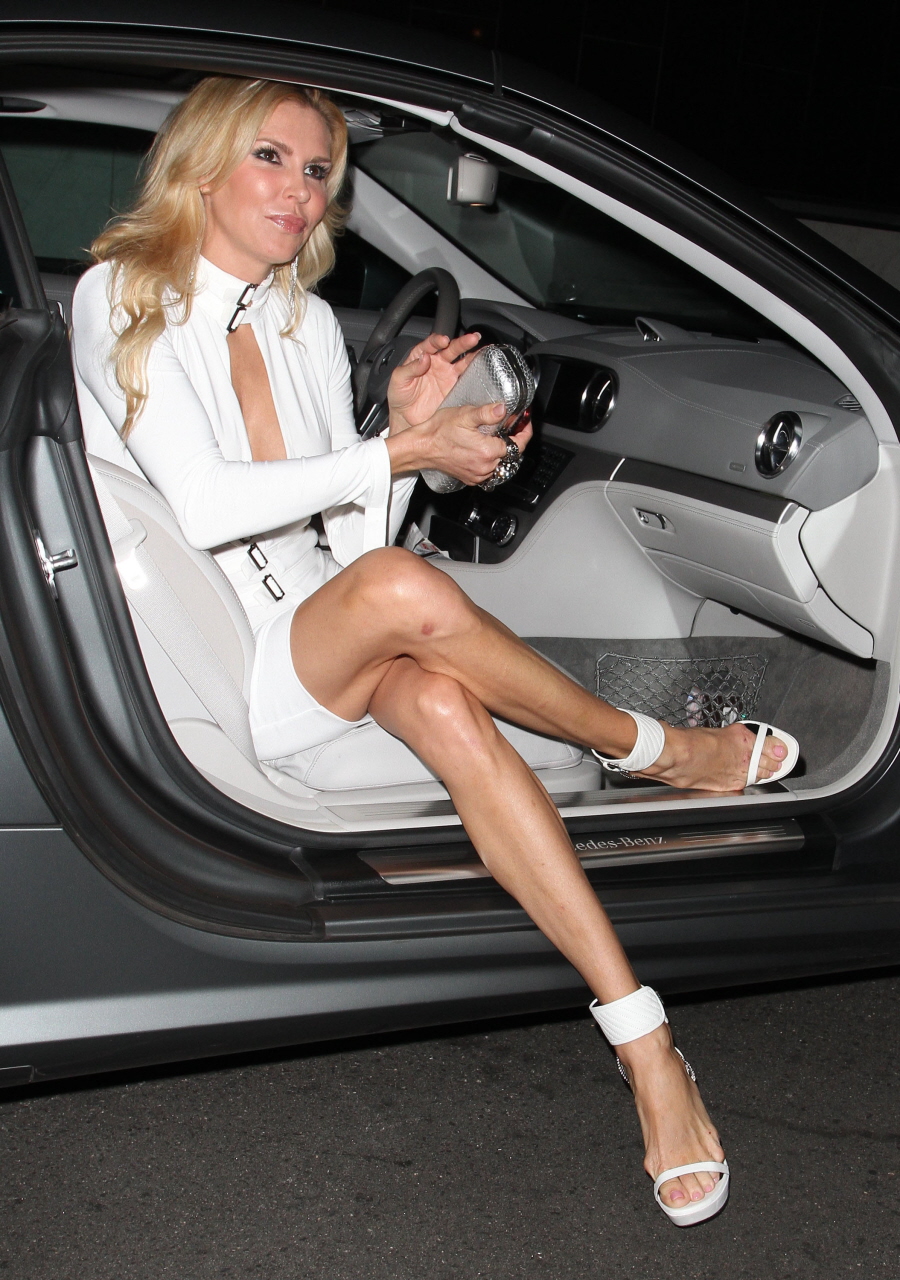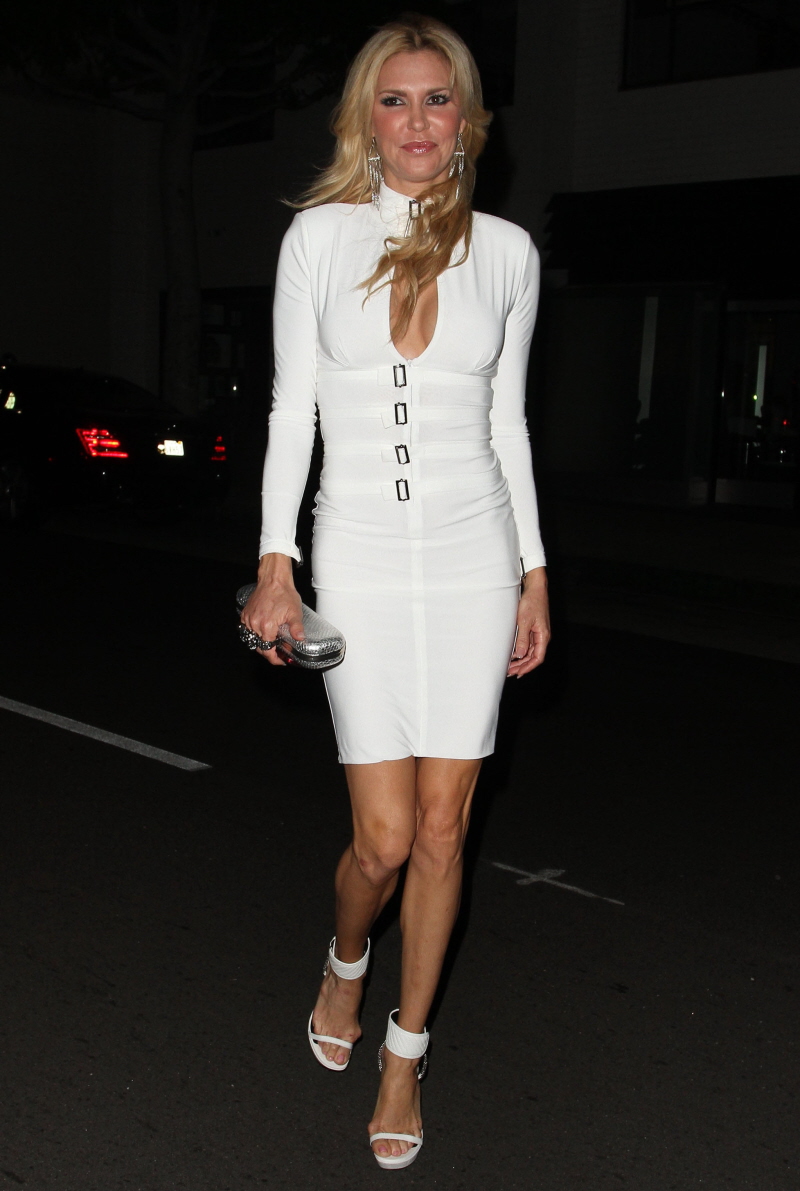 Photos courtesy of Fame/Flynet.