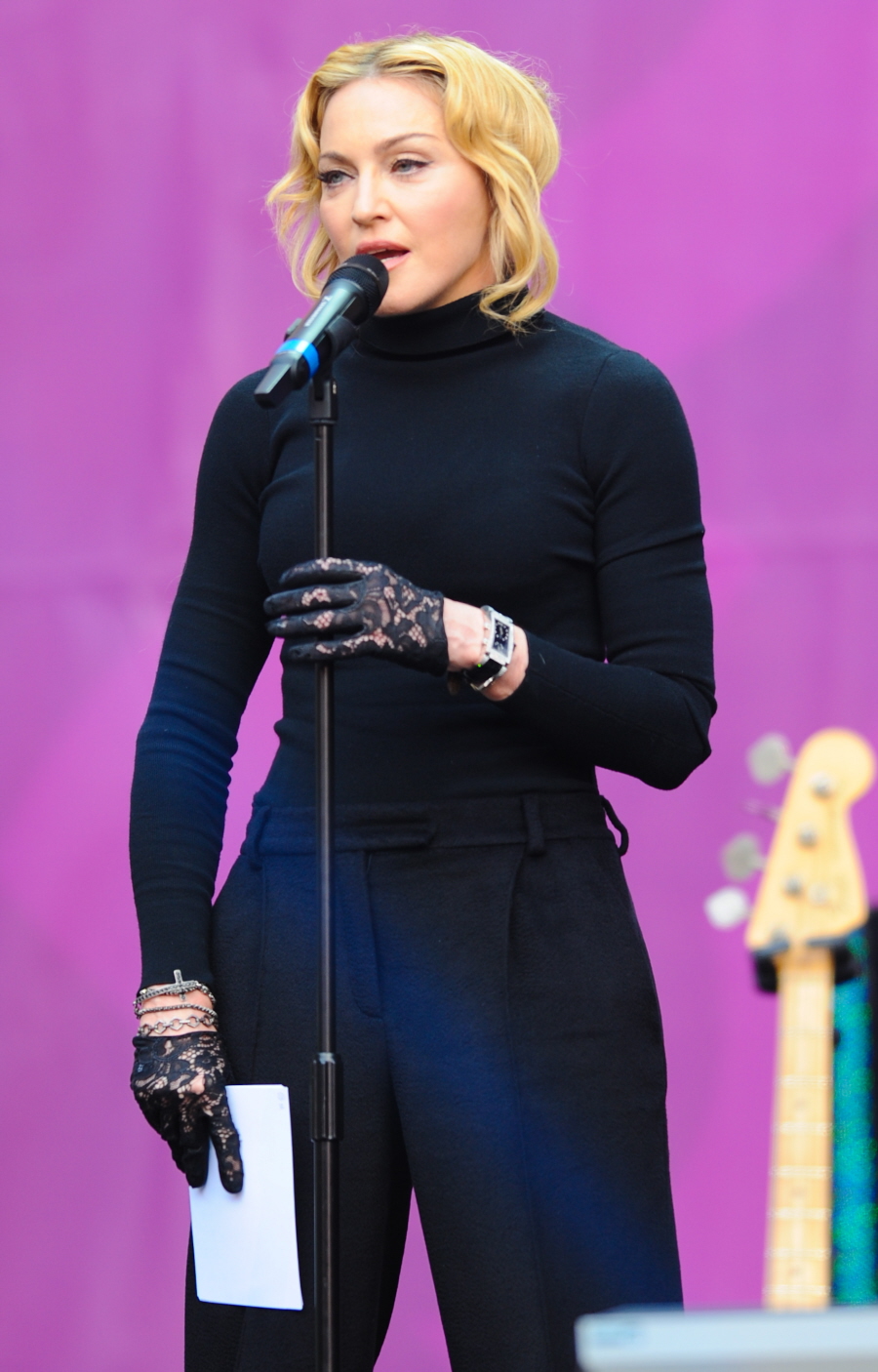 Here are some photos of Madonna at 'The Sound of Change Live' concert at Twickenham Stadium in London last night. The concert was benefiting Chime for Change, which is an organization that helps women and girls all around the world. Chime for Change always sounded like such a wonderful organization for artists and musicians to associate with, and they got a really good turnout at this event. It was all about female empowerment and education for women and feminism. And this is how Madonna looked for that empowering message.
I mean, obviously Madonna has had work done on her face for years now. Remember when she got cheek implants or a "ribbon lift" or whatever it was? She looked awful for the better part of two years or something. And now Madge has gotten more work done. My unprofessional eye says that her puffiness might be a combination of things – lots and lots of fillers for a start. This isn't Botox necessarily, but I'm sure Madge is getting Restylane injections. And I'm sure they're budget. I also kind of think she looks like she's on Steroids or something, like she's having a reaction to some bad medication, maybe?
The Mail reports that Madonna looked so weird that as soon as she came on stage, Twitter blew up with people complaining about her puffy visage. You know what really offends me though? Madonna is super-rich – she could afford the best doctors, the best cosmetic surgeons, the highest-quality work (like Sharon Stone!), but instead Madonna cheaped out and went budget and now this is her face. Ugh.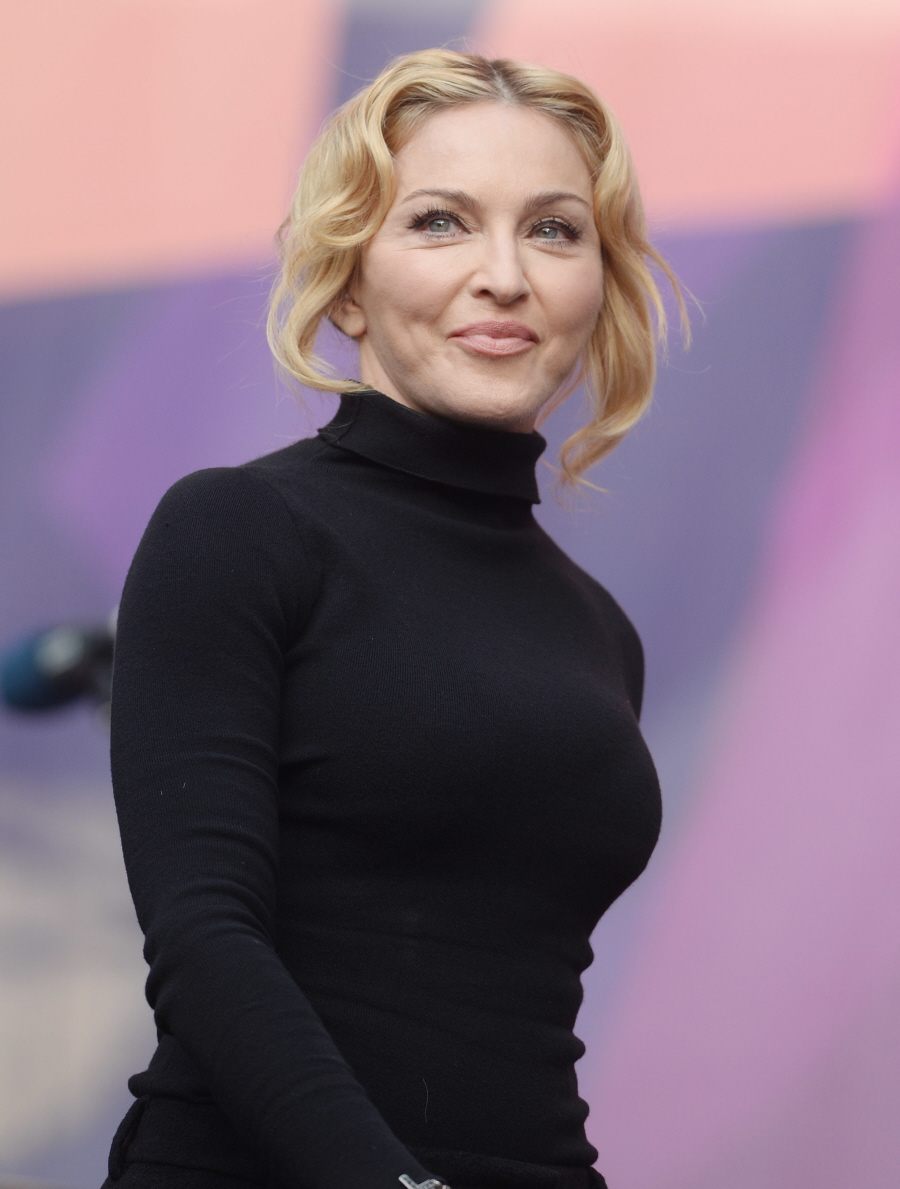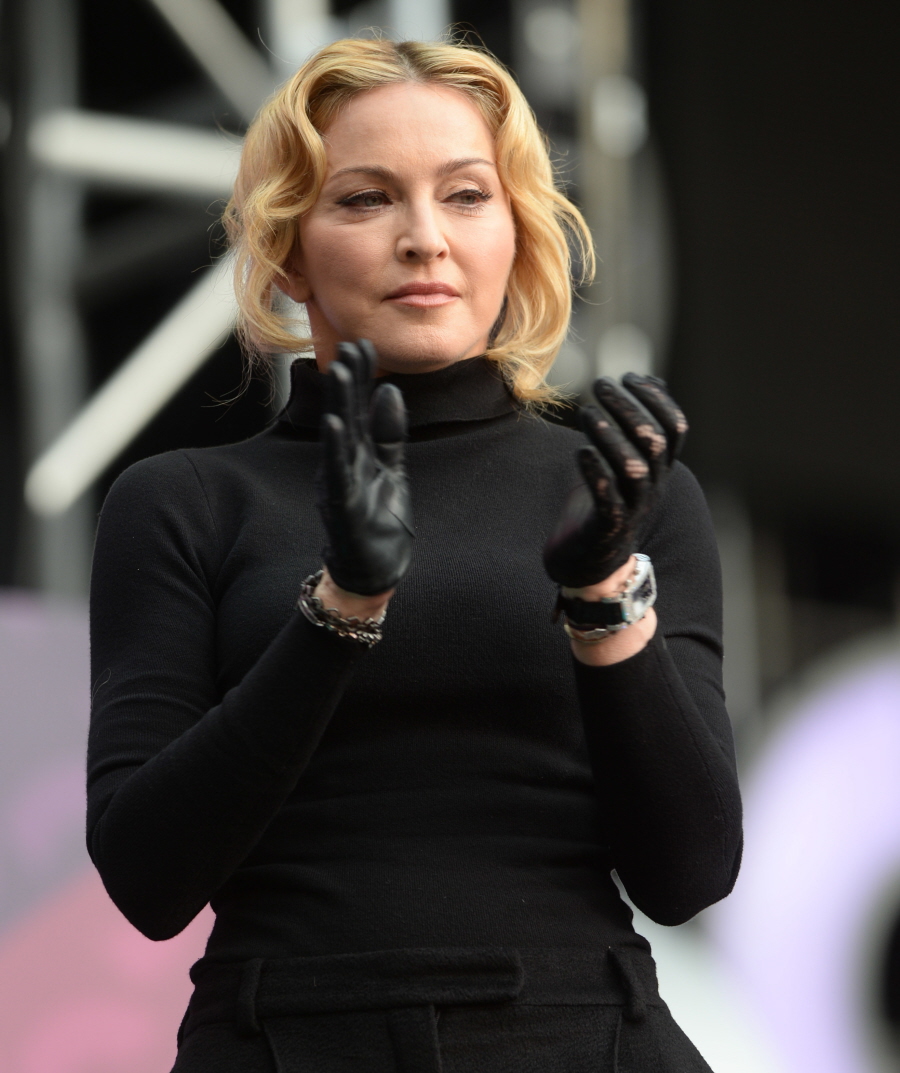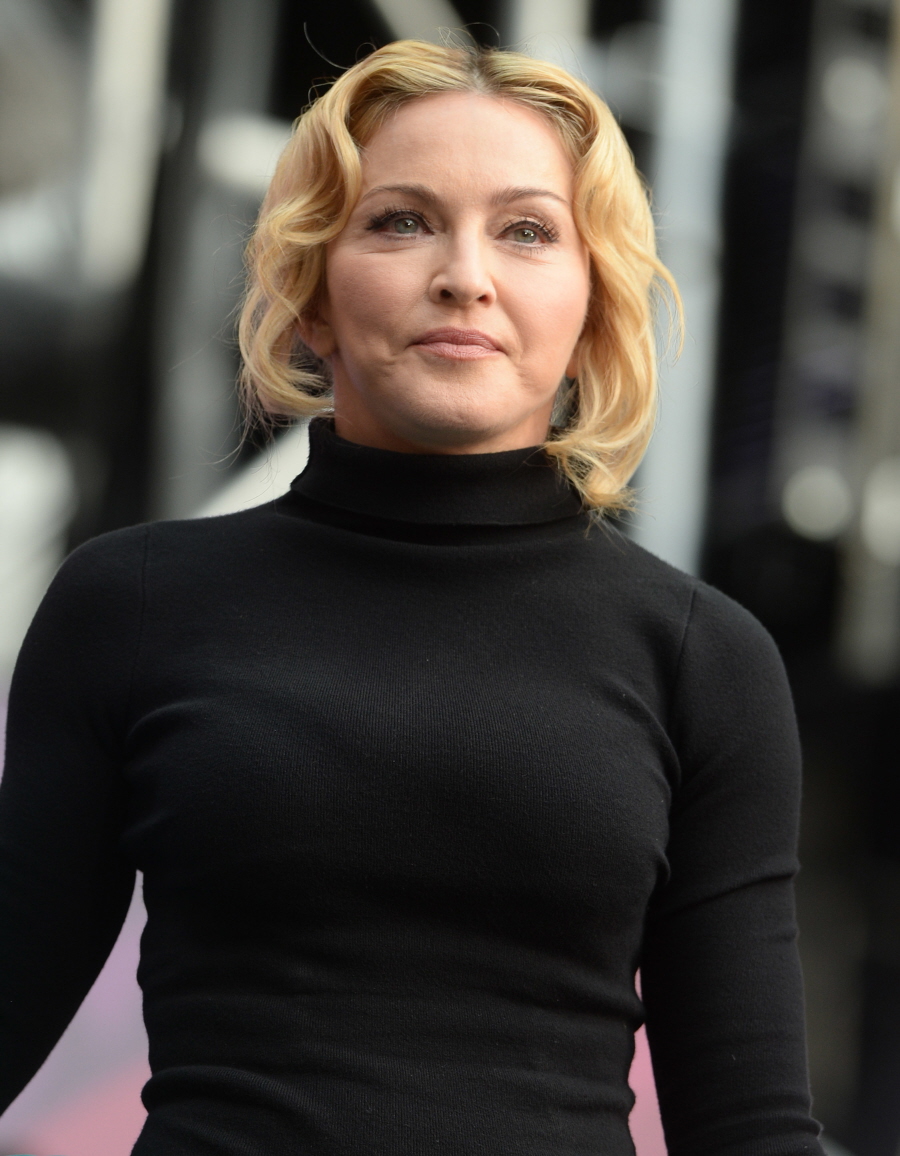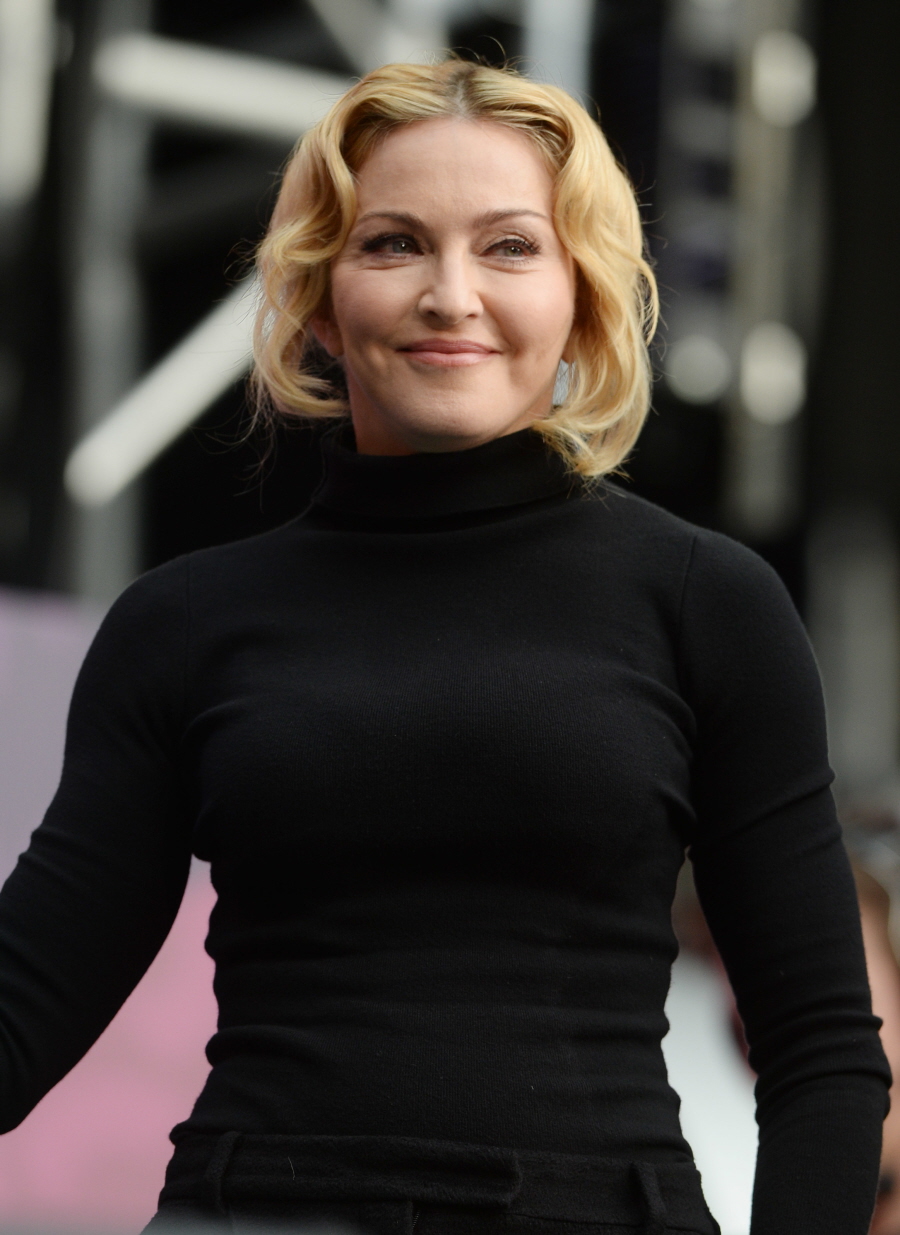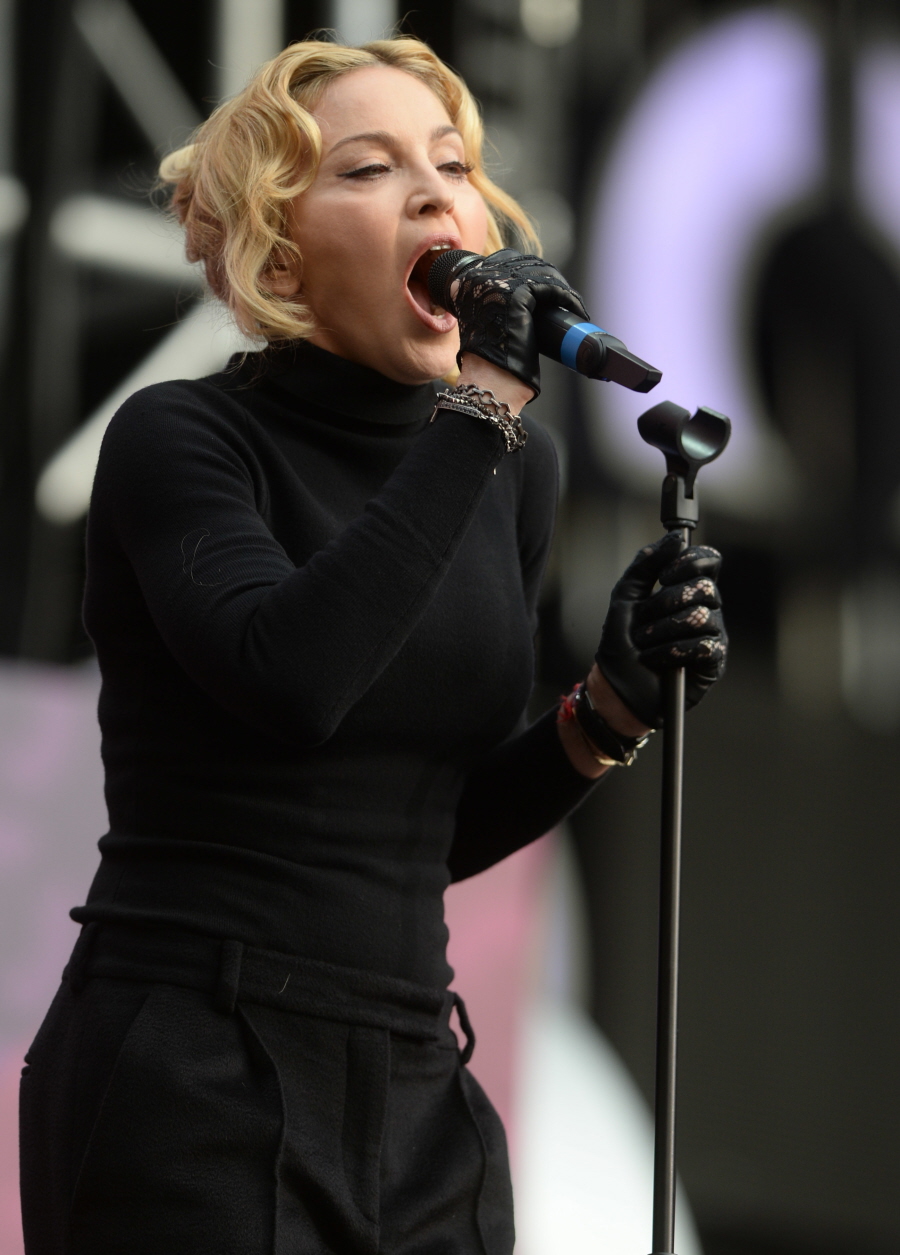 Photos courtesy of WENN.