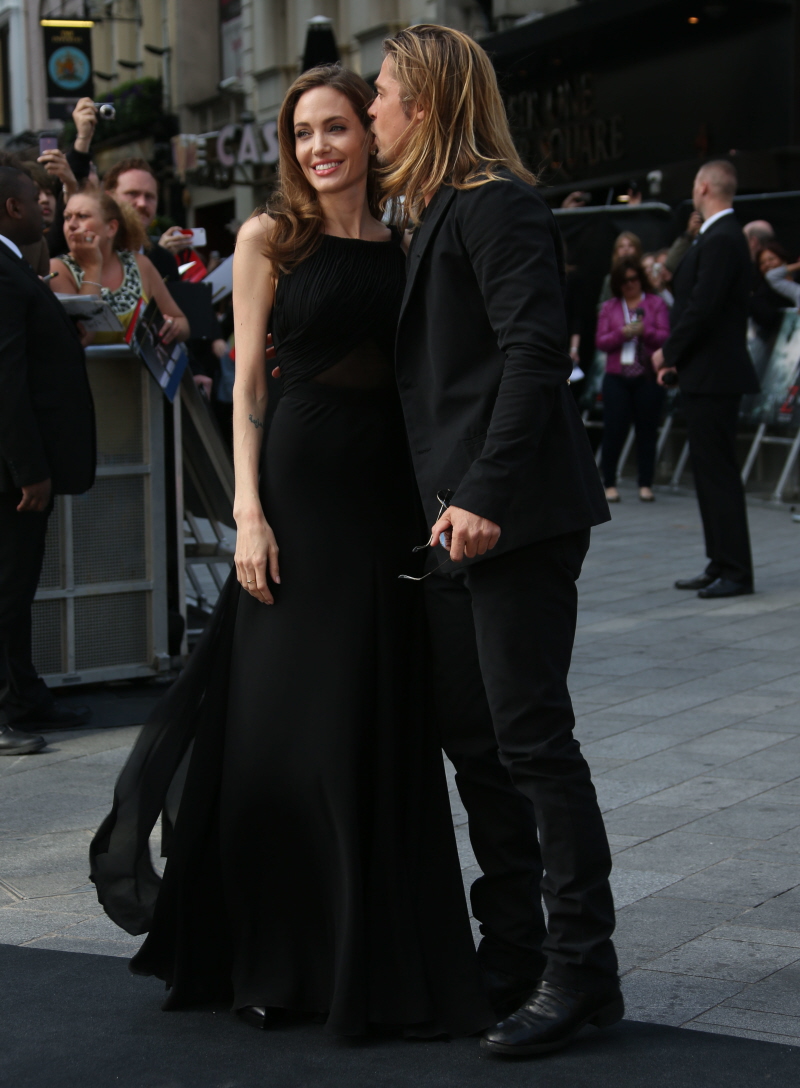 HUZZAH! Here are new photos of Angelina Jolie and Brad Pitt walking the red carpet for the UK premiere of World War Z. This is Angelina's first red carpet since she announced her double mastectomy. When CB, Bedhead and I were talking about whether or not Angelina would walk this carpet, I wondered if Angelina would wear her traditional shapeless sack dress or whether she would know that people would want to see her figure, and she would wear something figure-hugging. Well, we have our answer – no sack dresses! I'm glad. The dress is apparently Yves. St Laurent. It's pretty and it looks good on her. Overall, I think she looks rather tired and drawn, but hey… Angelina on her worst day is still WAY better than my best day.
Let's not forget to talk about Brad! Brad's hair has gotten so long. That's all HIS hair, right? He's not wearing a weave, right?! Eh. I'm not really into the hair length, but I'm enjoying how Brad looks at Angelina. I like the red carpet kisses and the affection. It's sweet. I really do think this experience brought them closer together, which is an amazing thing.
On the red carpet, Angelina spoke to some of the UK media outlets. The Mirror reports that Angelina said, "I've been very happy about the open discussion about the issues," and because her mother died of ovarian cancer, "I've been very happy just to see the discussion about women's health expanded and that means the world to me." She also said, "I'm here for Brad, I'm so proud of him."
Since I know the conspiracy theorists are going to come out of the woodwork to piss all over this… yes, of course Angelina gave herself the defective cancer gene just so Brad could promote World War Z. OF COURSE that happened. Of course she underwent a painful series of preventative surgeries just so WWZ wouldn't bomb. Obviously.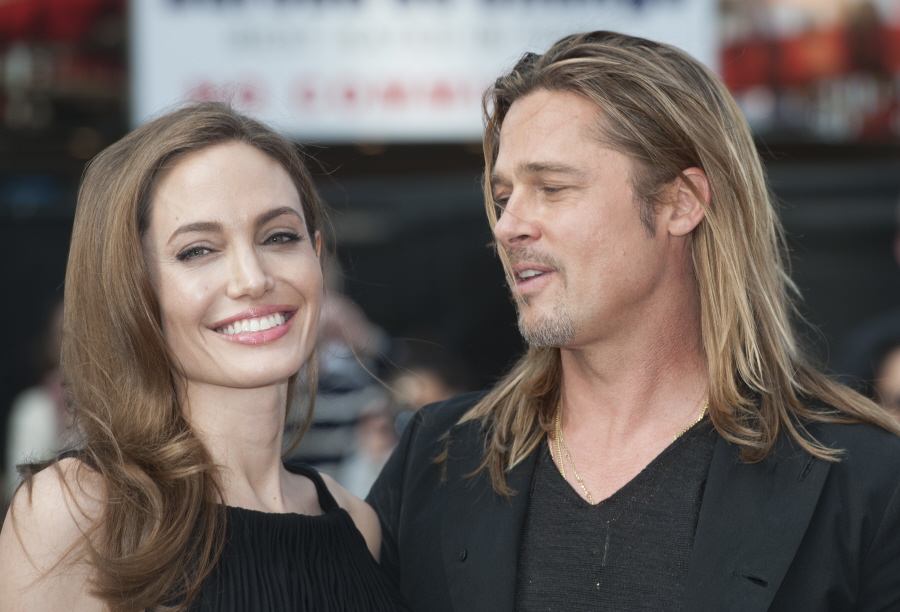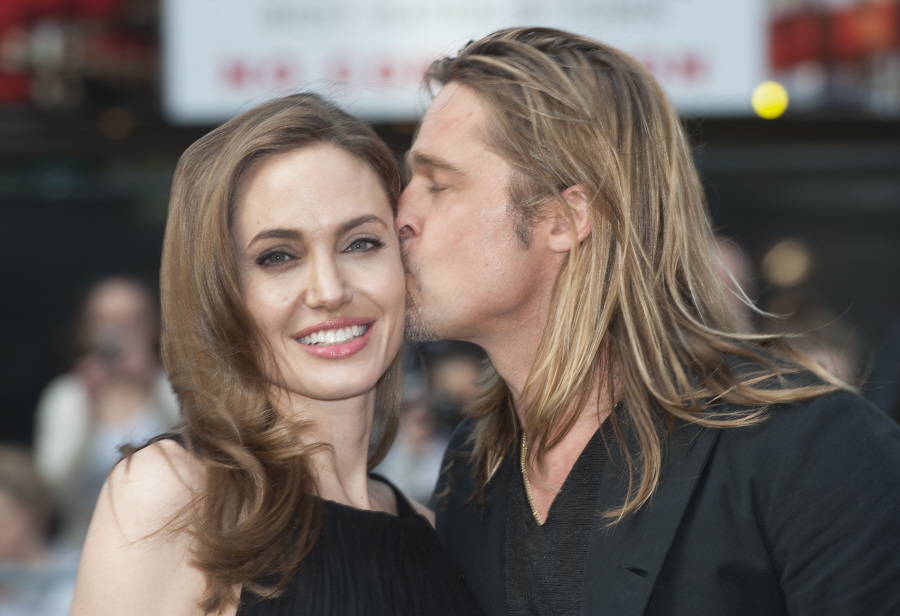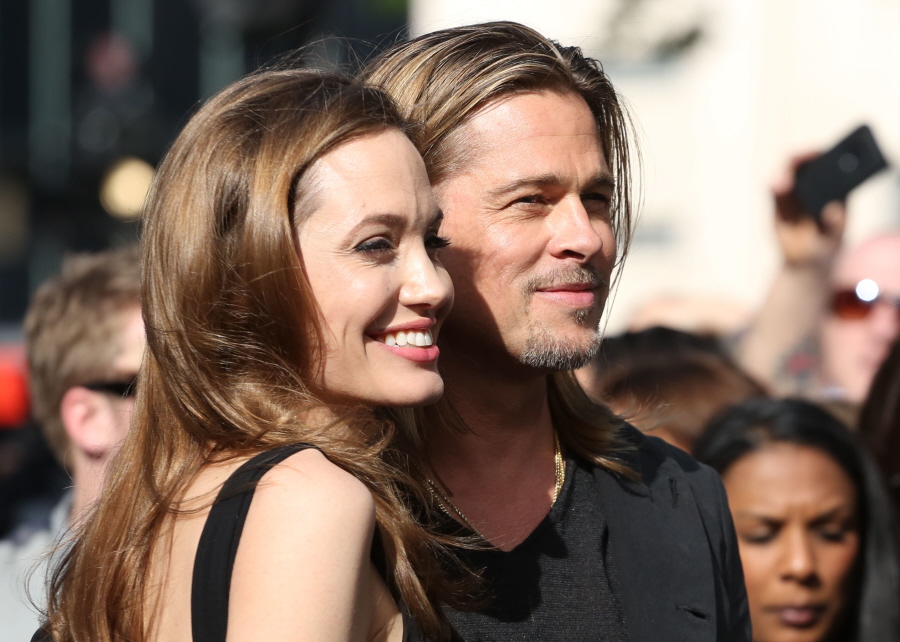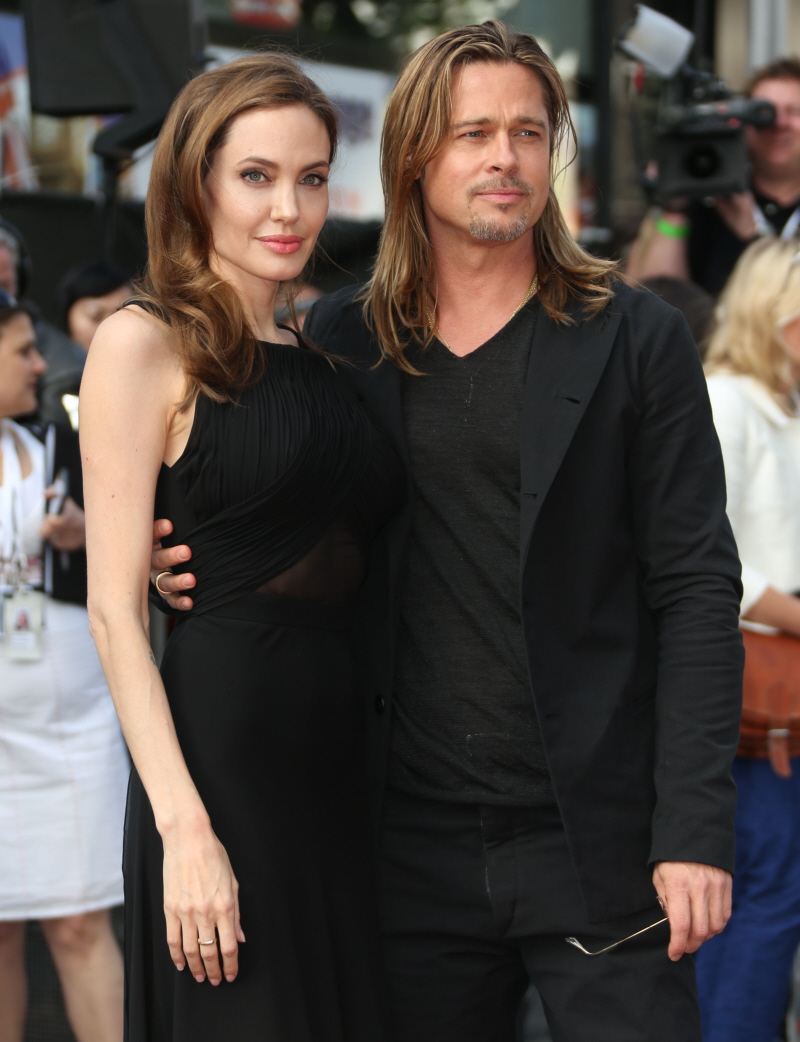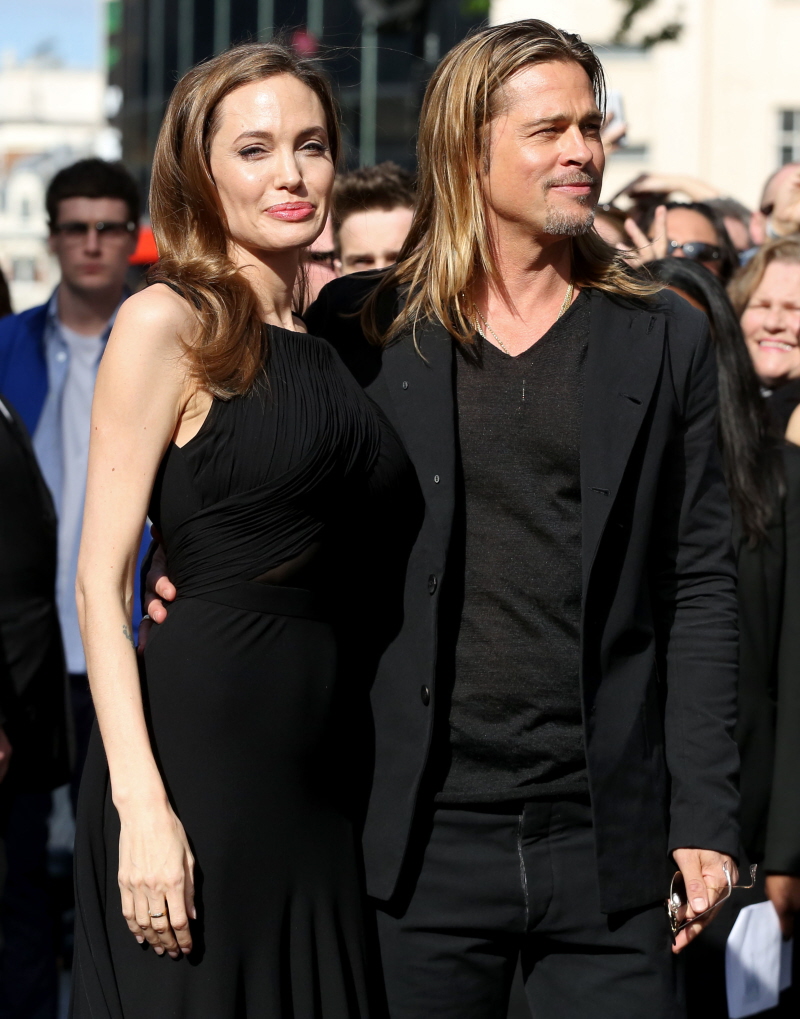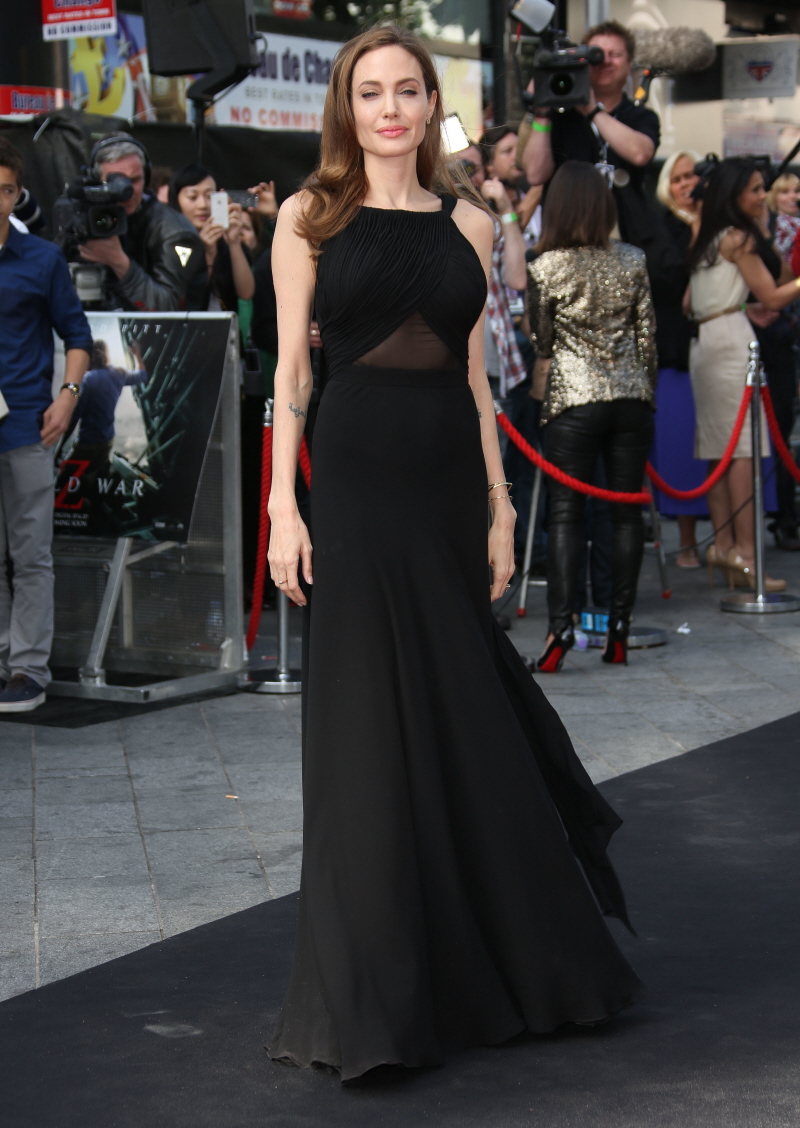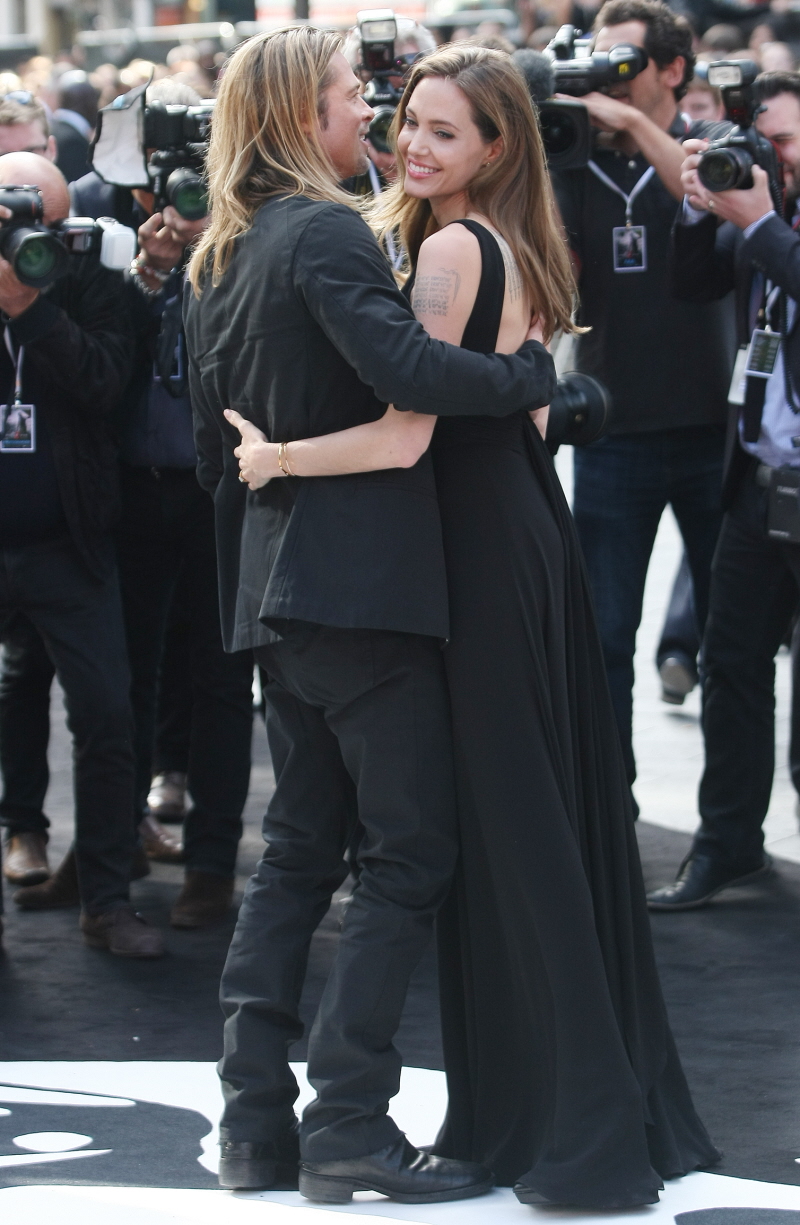 Photos courtesy of WENN.