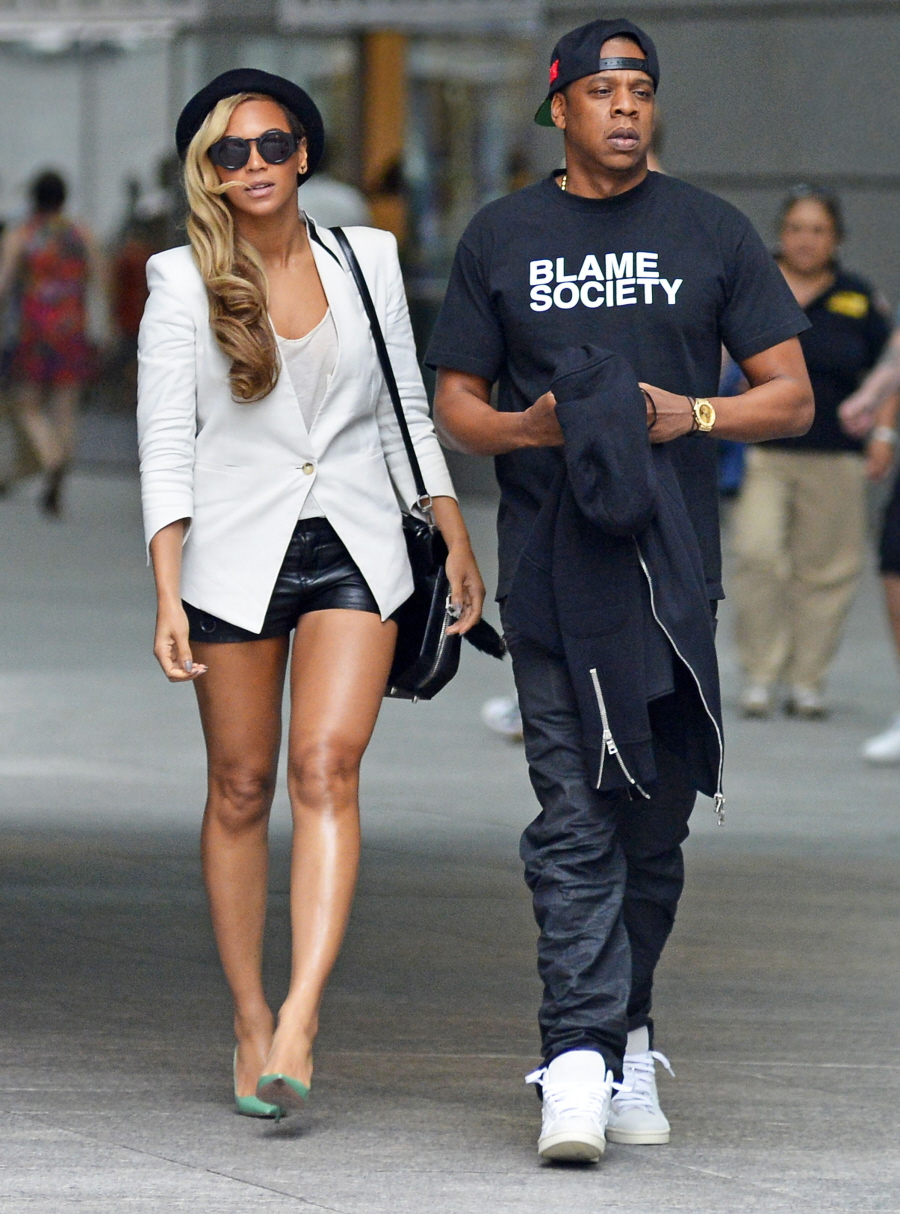 Here are some cute new photos of Beyonce and Jay-Z having a "date night" in NYC last night. I guess Beyonce's Mrs. Carter Tour had a lull, so Beyonce got to perform at the Concert for Change on Saturday in London, and then she and Jay came home to New York? Fame/Flynet says that their date night consisted of going to see Iron Man 3 in Battery Park. Which seems very… normal…? Shockingly normal. Do they just sit in the same theater with all of the peasants? Amazing. Do they get popcorn? I want to know! Also: Beyonce isn't pregnant. If those photos of her wine-drinking didn't convince you, the leather booty shorts should convince you.
Here's something I didn't know: the whole Chime for Change thing was co-founded by Beyonce! Did you know that? Beyonce, Salma Hayek and Frida Giannini co-founded Chime for Change to raise money for girls' education around the world. The concert on Saturday raised $4.3 million and that money will "fund approximately 200 projects in 70 countries around the world." No shade from me – that's a great thing that Beyonce just did.
Also, there are still questions about when Beyonce's new album is going to come out. She keeps releasing drips and drabs of new singles, but we still don't have a release date for the album. But one fan in Norway asked Beyonce personally when the album is dropping, and Beyonce allegedly said… November?! Beyonce is seriously going to drop her album in November? That seems… odd.
PS… I hate Jay-Z's t-shirt. Stupid hipster t-shirt.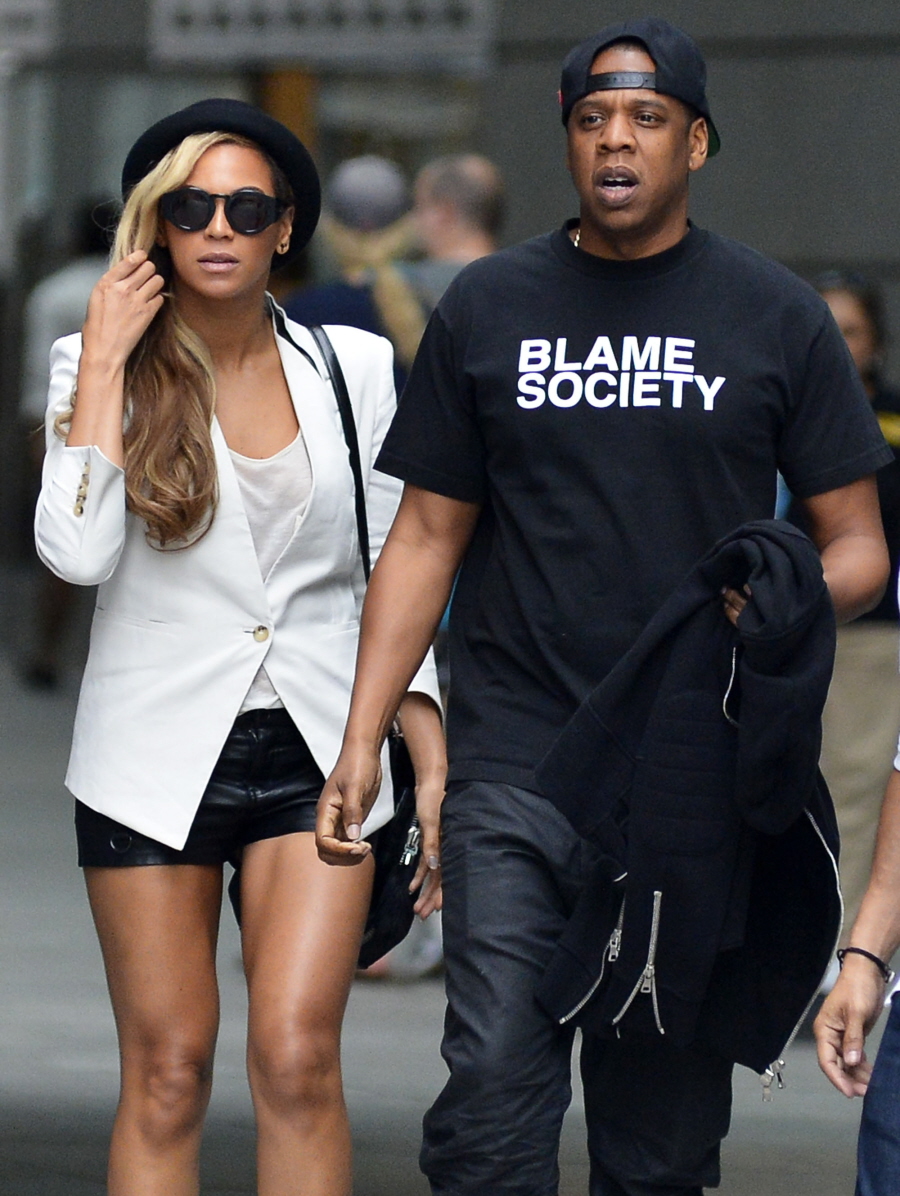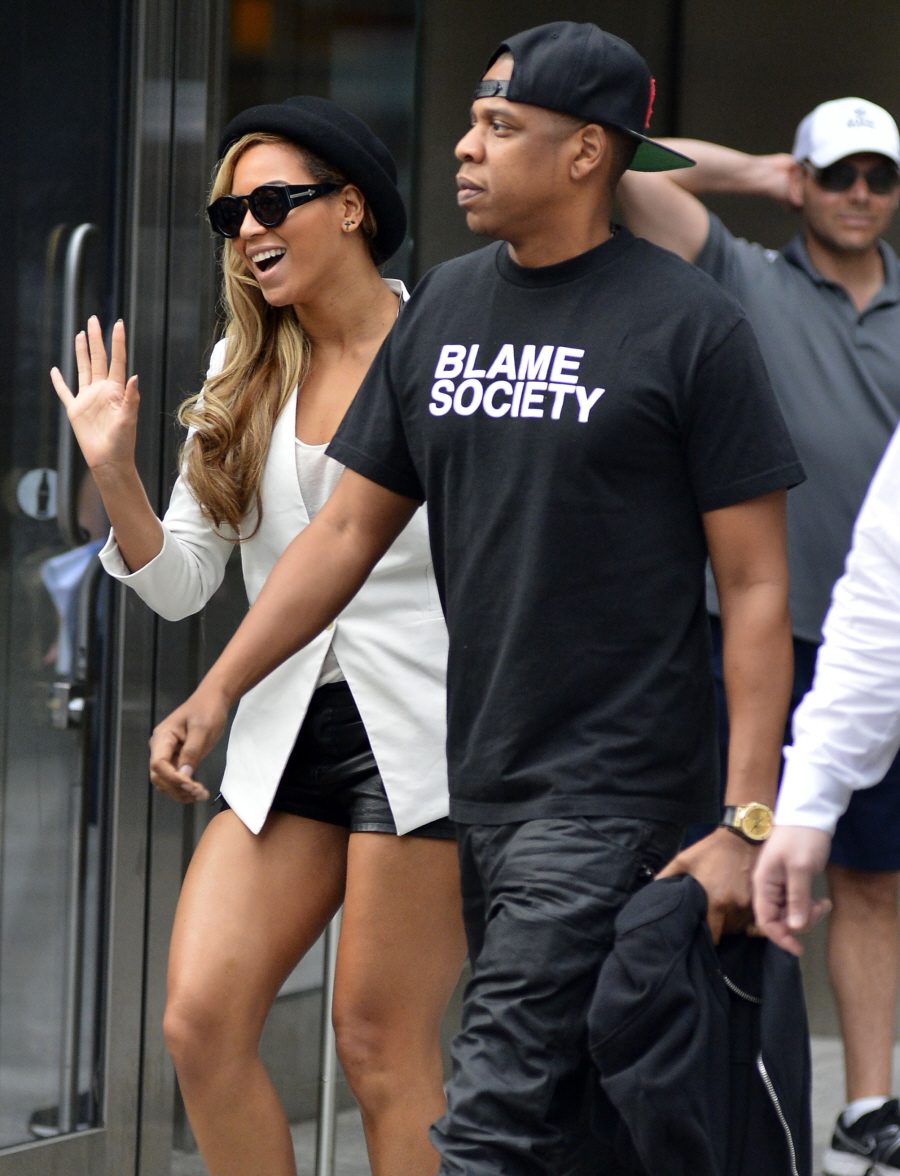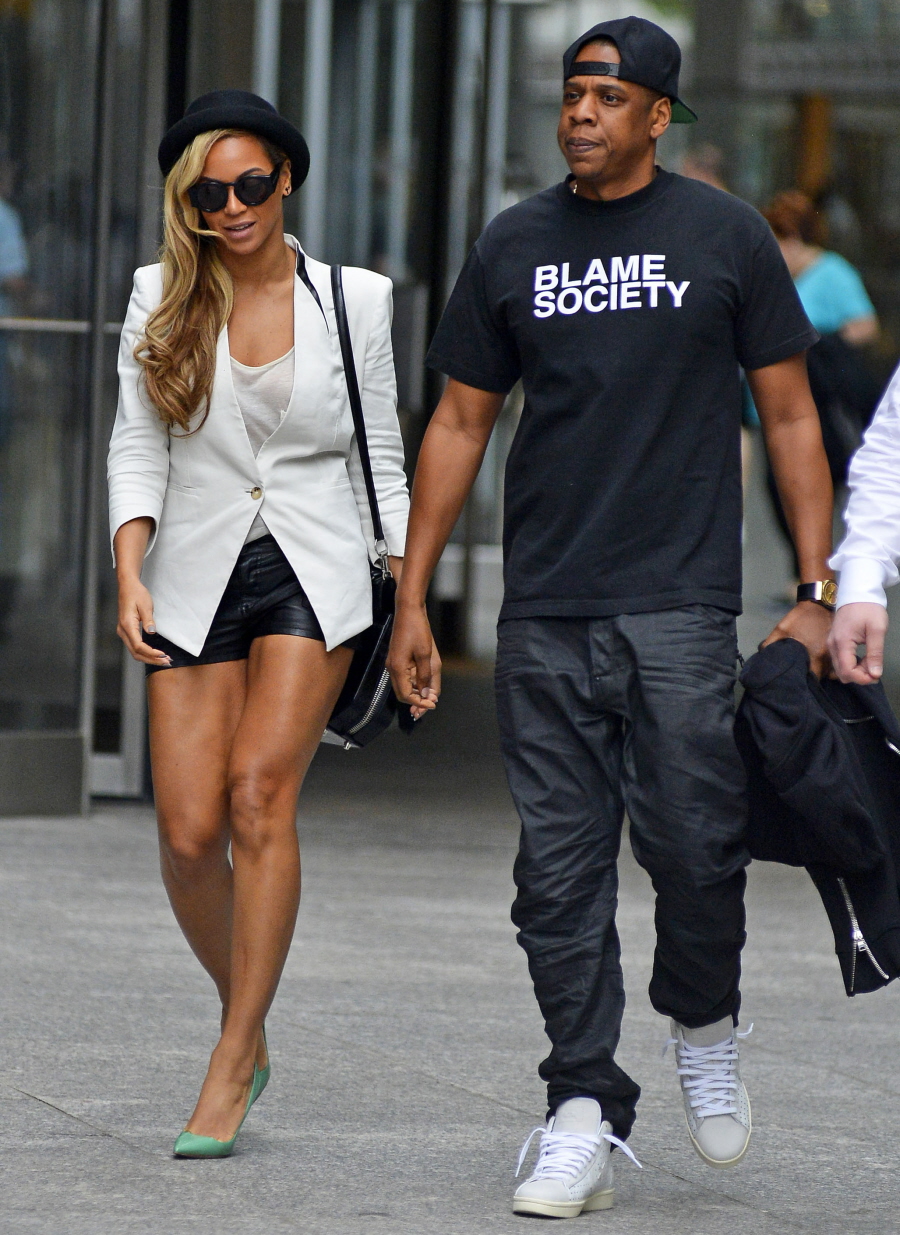 Photos courtesy of Fame/Flynet.