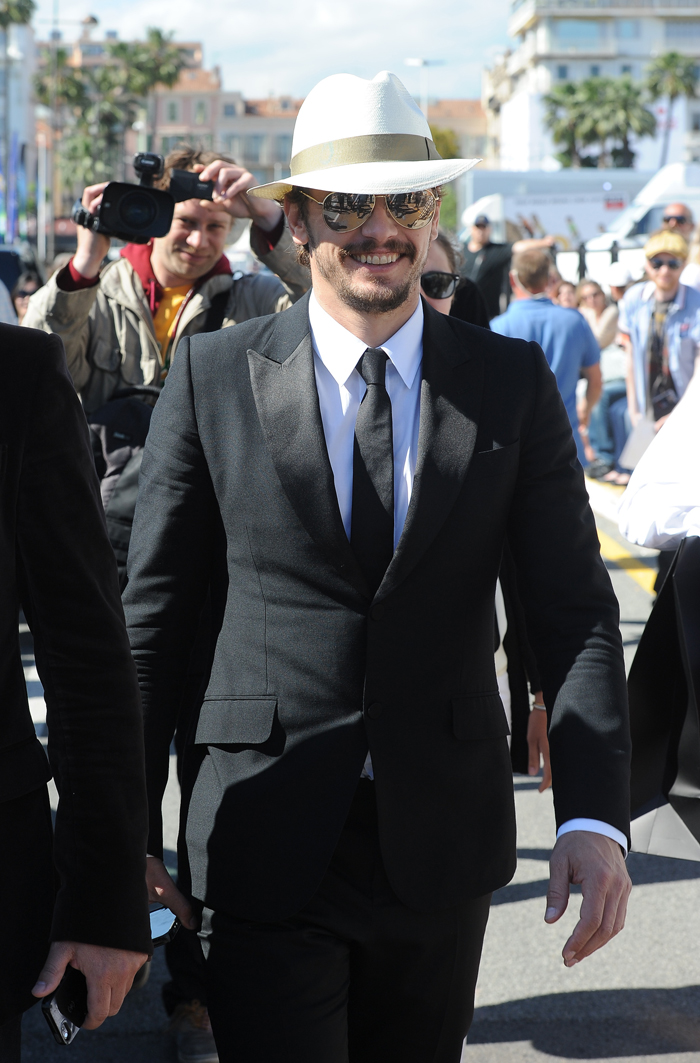 Somehow (and I should be thankful for this omission), I missed these atrocious photos of James Franco wearing a douche hat and douche glasses at Cannes. He always looks so smarmy and self-congratulatory, right? Actually, he looks like an extra from "Dallas." Ugh, Franco.
There's some actual gossip at work here though. James Franco has a new girlfriend, who just happens to be Emilia Clarke of "Game of Thrones." She's a gorgeous girl even if she looks totally different in real life than she does on the show. I don't know much about Emilia except that she also starred within Breakfast at Tiffany's on Broadway, which (sadly) is closed early at the end of April. According to Page Six, James and Emilia have been dating since early May, and it seems that Franco (if this new Star story is true) is completely head over heels for her. He's even allegedly thinking about marriage already. Okay, this story sounds like crap from a million miles away because Franco can only be in love with Franco, right?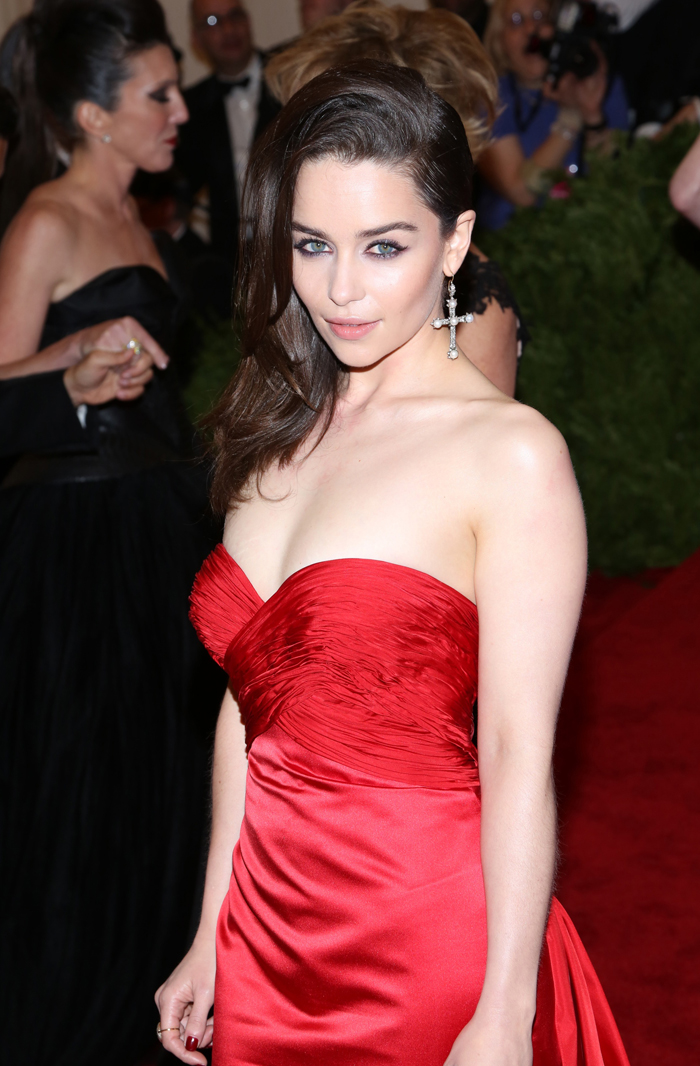 James Franco, the actor with a million jobs, just added another item to his to-do list — plan a proposal for Game of Thrones actress Emilia Clarke! The This Is the End star, 35, and the British actress, 26, have been dating only a few weeks, but friends say he has finally met the woman of his dreams. "James is in love," a source tells Star. "He says Emilia is the most amazing woman he's ever met, and he wants to get hitched as soon as possible. He's planning a perfect proposal." The pair were even seen flaunting their love at an art fair on May 11 in New York City — where an eyewitness says the two were smitten. "James and Emilia were holding hands," says the spy. "He kept kissing and hugging her. It was as if they'd known each other for years."
[From Star, print edition, June 17, 2013]
Can you imagine what it would be like if James Franco actually married someone besides himself? If you think that Justin Timberlake's egocentric wedding album was hilarious, you ain't seen nothing yet. The Franco nuptuals would be smug, douchey, and the ultimate meta experience. James Franco would not only be getting married, but James Franco would also give away James Franco, and James Franco would officiate the wedding as well. Then James Franco would DJ the reception as James Franco catered the event and James Franco tore up the dance floor. Bride? Who needs a bride. This would be AAART, bitches.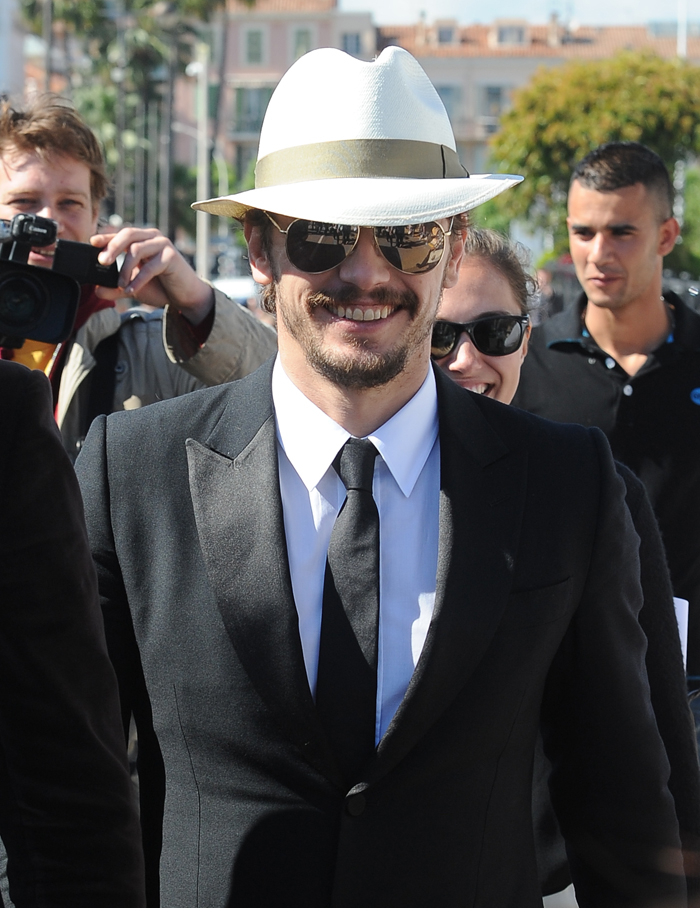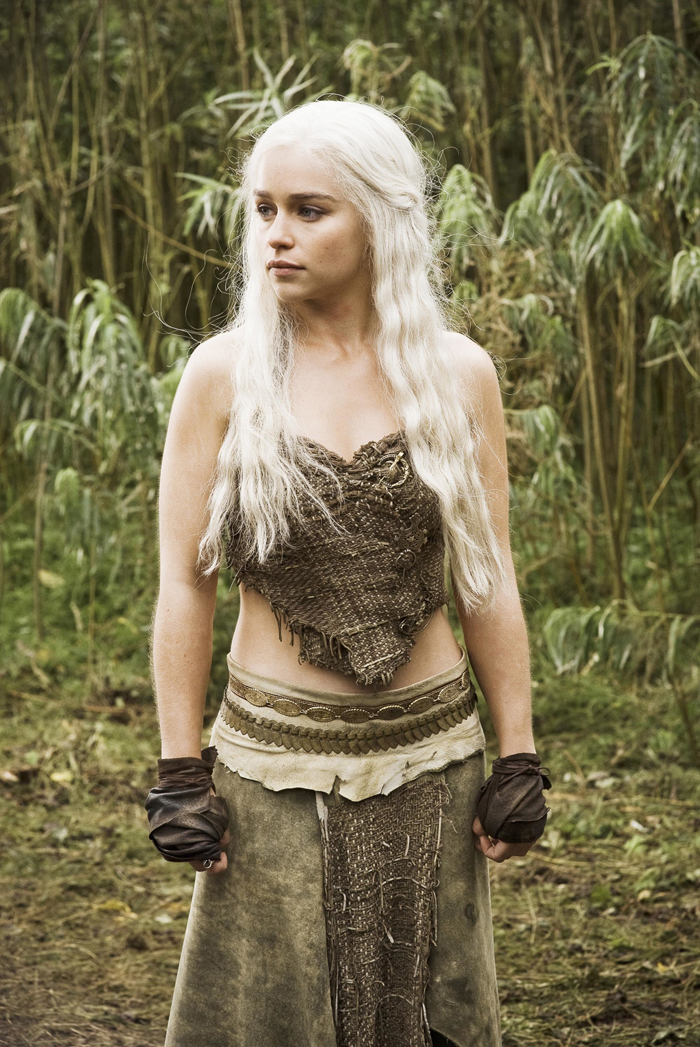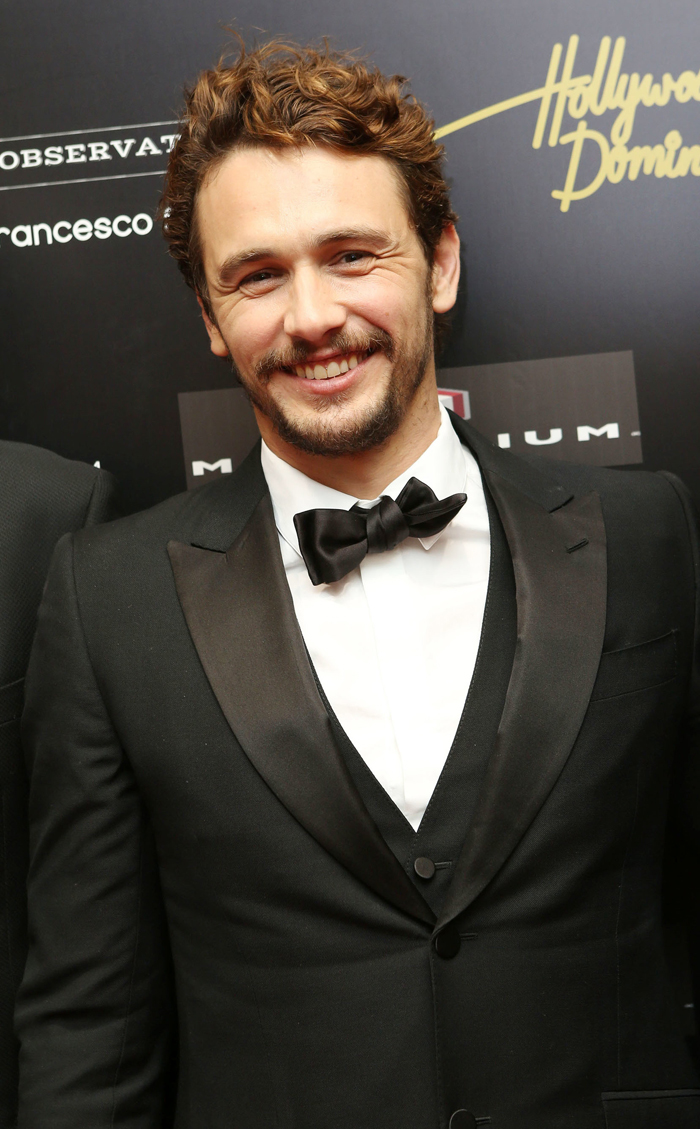 Photos courtesy of WENN