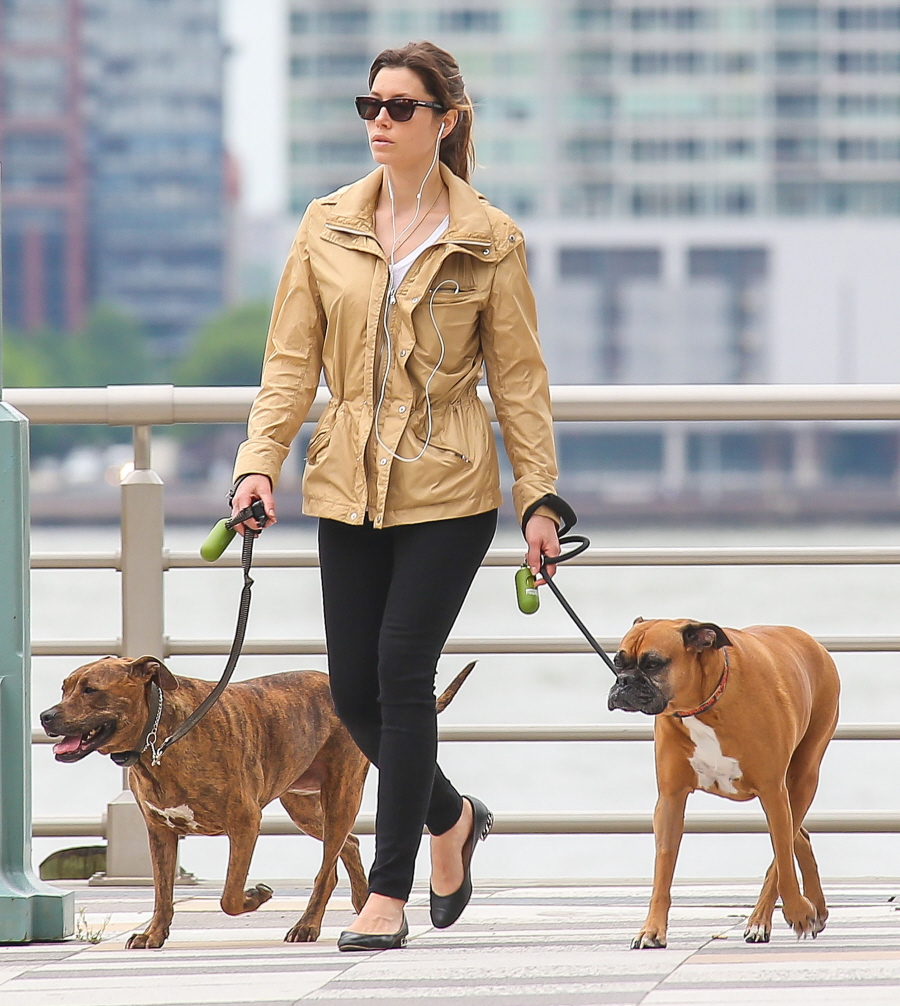 Here are some new photos of Jessica Biel walking her dogs along the Hudson River in NYC. I think Jessica and Justin have been staying in New York for a while? But don't quote me on that. I believe one dog is a pit bull (or a pit mix) and the other dog is a boxer. I've heard rumors about Jessica's dogs, but I will say this as big-dog lover: I like that Jessica doesn't have some tiny little dog. Big dogs are awesome!!
Anyway, have you checked out Jessica's IMDB recently? She's got some films in various stages of production, but none of them are going to set the world on fire with their awesomeness. I really do think that Jessica married Justin Timberlake partially as a way to revive her career, which has been stagnant for… years, if not forever. I would say that Jessica has a place in Hollywood, and that her problem is that she doesn't just acknowledge where her place is, because she thinks she's a leading lady, suited for Oscar-bait dramas. When really she's an actress who should always play "the girl". The girl in action movies, the girl in an ensemble rom-com, etc. The problem isn't just that Jessica thinks she's Oscar-worthy, it's that she's usually the worst part of the lower-tier films she actually gets. She's a pretty girl, but she's not even close to a mid-range actress. But Jessica is trying to shake it up! She thinks her management is the problem, so she fired a bunch of people and signed with a new management team!
EARLIER EXCLUSIVE, MONDAY, JUNE 3, 2013 @ 10:52am PDT: Jessica Biel has left Management 360. And while she is still with CAA, I'm told that she is in play. Biel discharged her managers late last week, and she will decide her future this week with CAA. That agency is preparing to reshuffle her rep team to try and keep her in the fold.

Biel most recently was seen in Total Recall, the Gerard Butler soccer romcom Playing For Keeps, and Emanuel And The Truth About Fishes which premiered at Sundance. Next up, she stars in and is a producer of the Bill Purple-directed The Devil And The Deep Blue Sea opposite Chloe Moretz, Jeffrey Morgan and Mary Steenburgen. She also has that heavily troubled Nailed (she plays a woman whose nail gun accident turns her into a sex addict), but it's unclear when that film will see the light of day, if ever.

Biel is married to Justin Timberlake, who's making strides as an actor. He's managed by Rick Yorn and repped by WME, an agency which has to be all over this. I remember when Biel bristled at the wholesome image cultivated for her at the Aaron Spelling series 7th Heaven, and her public rebellion helped give her a shot at a film career in the first place. Maybe she feels the need to shake things up again. I could certainly see her in one of these superhero movies or action franchises.

Update: Jessica Biel has signed to be managed by Rick Yorn's LBI. This comes after the actress left both Management 360 and CAA, and then postponed the exit with the agency. Now, it looks like Biel may well stay at CAA, which will be having a meeting with her and reshuffling the team. Biel had been with Management 360 for eight years, and had been in business even longer with Nicole King, her former publicist who became a manager at 360. Yorn reps Biel's husband, Justin Timberlake, but she will be handled by a team of managers at LBI. She continues to be lawyered by Karl Austen, who has been making her deals since Biel was 14.
Are you as confused as me? From what I gather, Biel is staying with CAA, but I guess they're saying CAA will give her a different agent ("reshuffle"). Then Biel definitely signed on with a new management team, the same ones as Justin. And a "management team" involves a manager, a publicist and…? God knows. I don't understand why actors think they need ten people "managing" them and their careers. Get an agent and a publicist, for sure, but at some point the actors should realize that they're just paying people to do busy work. Also: as I said above, the biggest problem with Jessica Biel's career is not her management or her agency, it's HER.
PS… Is anyone else surprised she hasn't gotten pregnant yet? Someone should tell her that babies are good for her career. She should ask her BFF Jennifer Garner about that.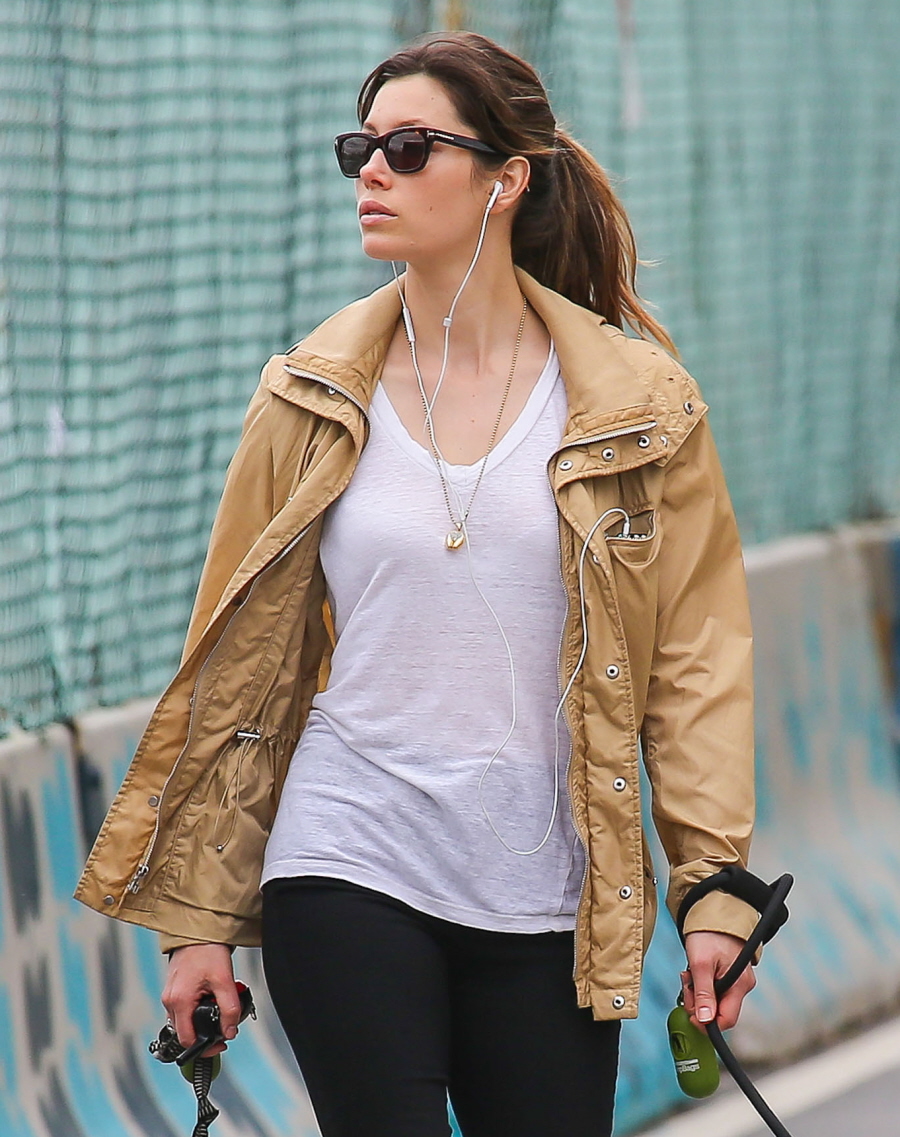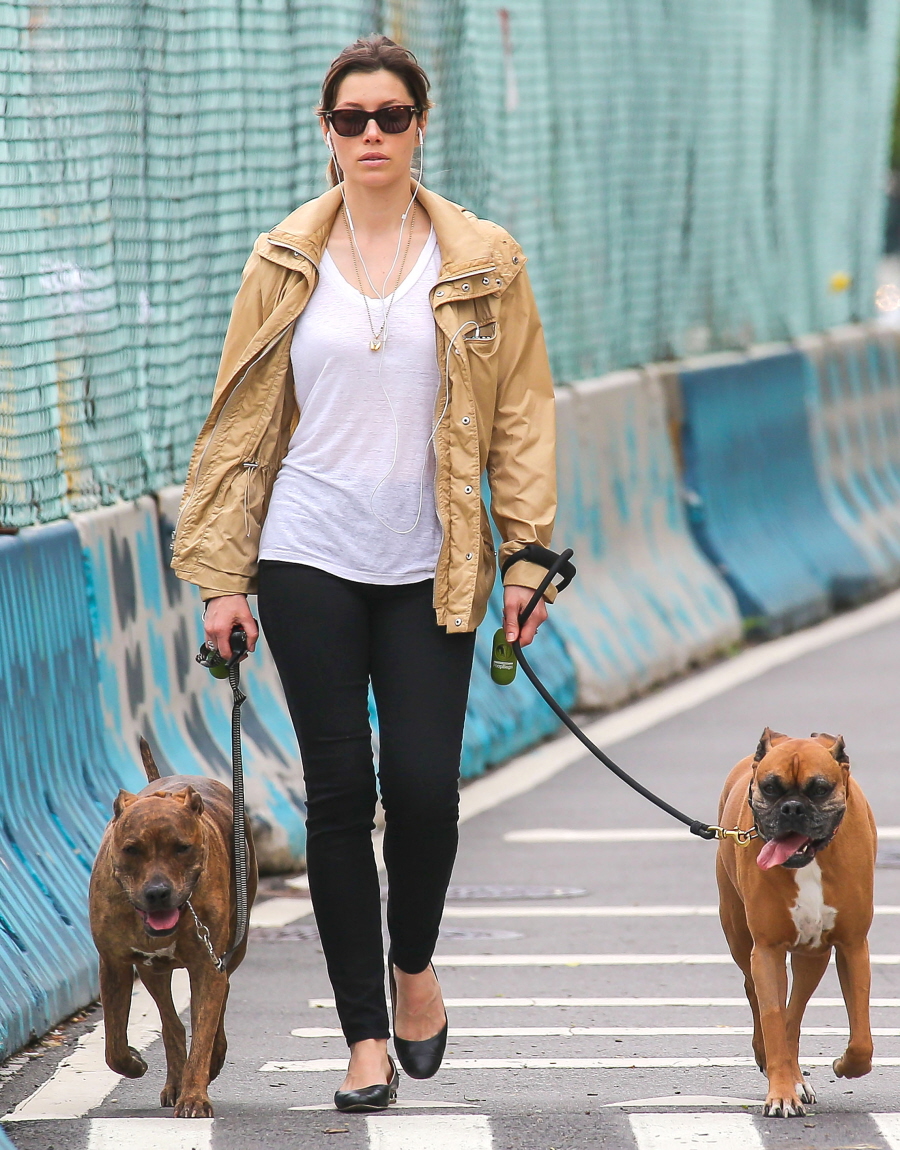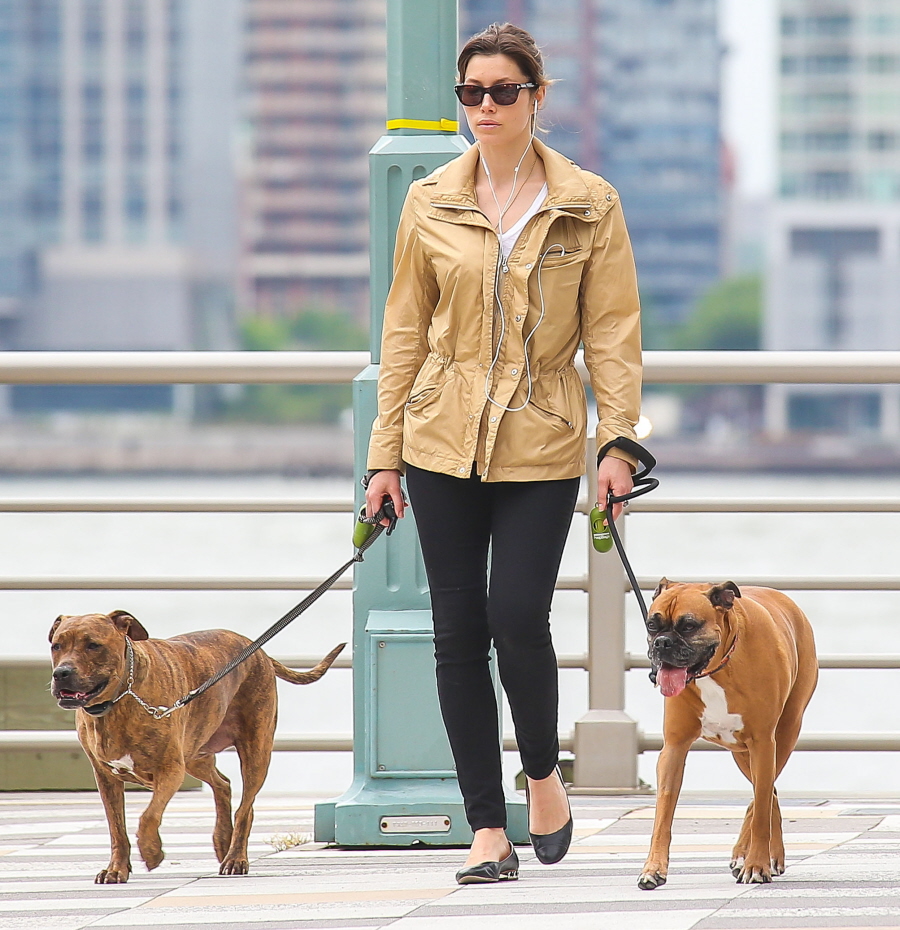 Photos courtesy of Fame/Flynet.