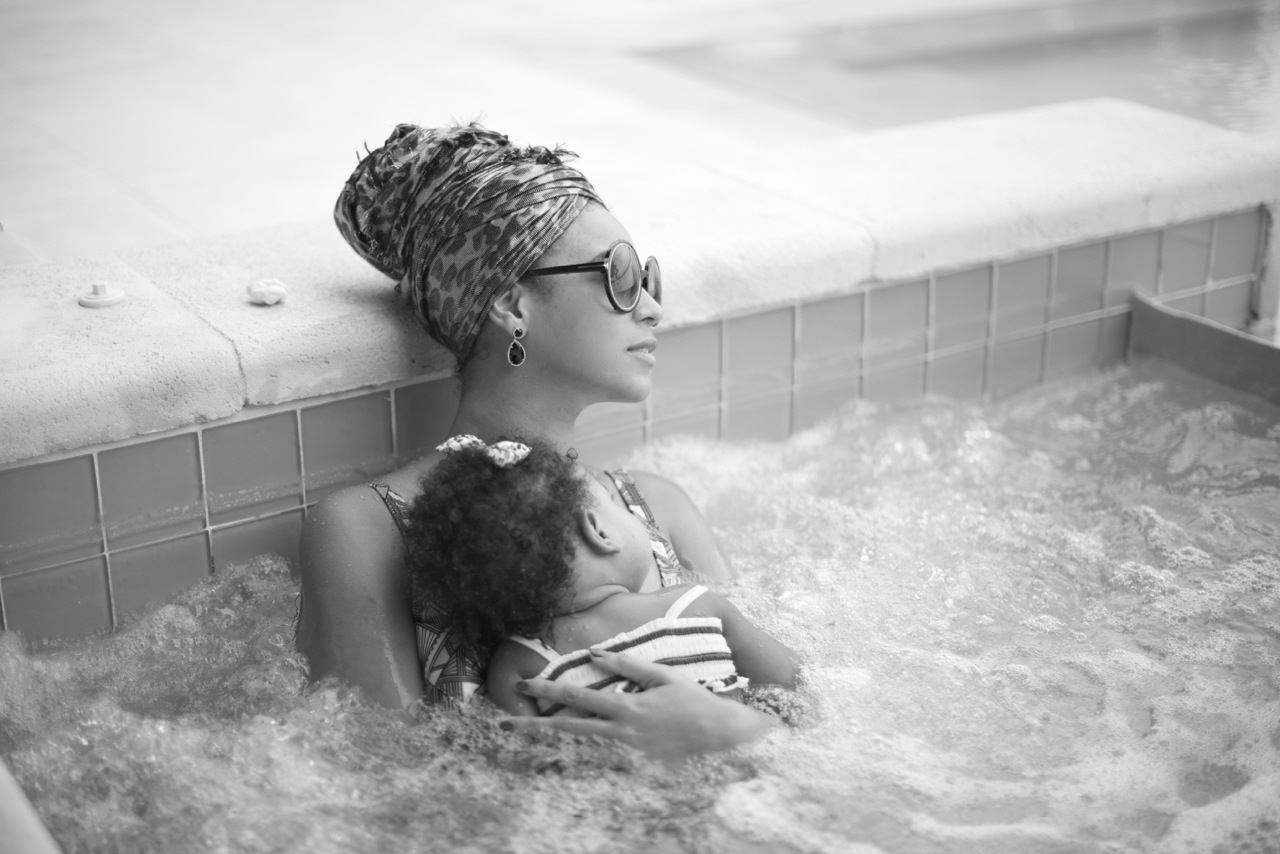 Another day, another set of Beyonce-approved photos of Beyonce. Beyonce Beyonce Beyonce! Beyonce posted some new photos onto her Tumblr this weekend, and I guess people are freaking out about the photo of Bey and Blue Ivy sitting in a hot tub/whirlpool together. I don't get why it's a big deal? I mean, obviously you shouldn't cook your child in a steaming hot tub, but I think Beyonce is sitting in something like a whirlpool, and while the water is probably warmer than that of a pool, I doubt Blue Ivy is quietly boiling or anything. What surprises me about that photo isn't the whirlpool, but Beyonce's turban and sunglasses, like she just wanted us to see "The Diva Reclines". The other photos are just kind of meh – although I don't get the "sprawled out on the grass" pic. I kind of hope some ants got in her drawers.
As for the neverending speculation about pillowy pregnancies… whatever. I don't think she's pregnant. Beyonce and her people keep telling other people to deny that she's pregnant too, which is weird way to deny a story (but a great way to get people to keep talking about whether you're pregnant):
Beyonce pretty much squashed the pregnancy rumors last week when she shared a picture of herself drinking wine with Jay-Z in Berlin, but just in case there was any lingering doubt, the singer's rep apparently told Gayle King that she is "absolutely" not expecting another baby at this time. King addressed the issue on CBS This Morning on Wednesday, June 5, telling viewers she had gotten a denial directly from "Team Beyonce" one day earlier.

"There have been a lot of rumors about Beyonce expecting," the CBS co-host began, referring to reports in mid-May that the music superstar was pregnant with her second child. (Speculation started after Blue Ivy's mom canceled her show in Antwerp, Belgium, due to extreme exhaustion and dehydration.)

"I got a call yesterday from Team Beyonce, you guys, and they're basically saying, 'Stop the crazy, she is absolutely positively not pregnant at this time,'" King continued. "It's a crazy rumor that started that they can't seem to stop, and so they wanted us to…know she's not pregnant."

Right now, anyway. "It's true that she and Jay-Z absolutely want to have another baby," King said. "And when the time is right, when they decide the time is right, they will share it."

Beyonce has yet to comment on the rumors herself, but she's been giving hints to fans in the form of pictures on her Tumblr. In addition to the wine-drinking snapshot she shared on May 31, there was a telling photo of her dinner menu earlier in May, with "salad nicoise" very visibly featured. (Tuna is a controversial food for pregnant women due to its high level of mercury.)

There's also the fact that Beyonce has been showing off her super svelte figure and flat tummy — no bump! — in skintight catsuits during her world tour, which features some pretty intense choreography that she might not be able to perform pregnant.

"She wants her body to do the talking," a source close to the singer told Us Weekly recently of the baby buzz. "She is doing that now by showing she has no belly!"

Jay-Z, too, sent a message about the rumors via Hot 97 program director Ebro Darden. In a May 20 radio show, Darden read an email he had received from the hip hop star that said simply, "It's not true."
Just think, when the bump rumors first began a month ago, Beyonce could have directly denied it to People Magazine and that would have been the end of it. Instead, she posted cryptic photos and had some weird hissy fit on Instagram and she and Jay-Z called friends and had the friends indirectly deny the story over the course of a month. God, did Beyonce really need the ticket sales that much?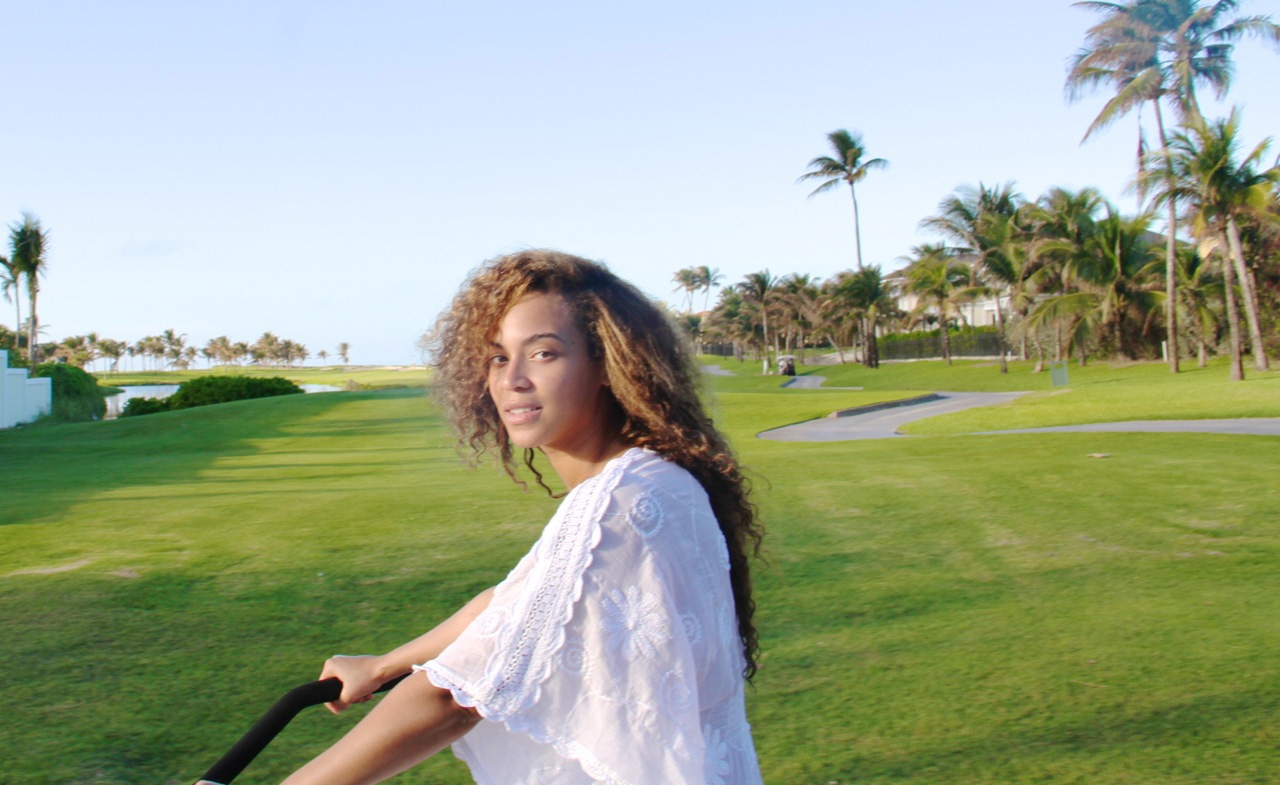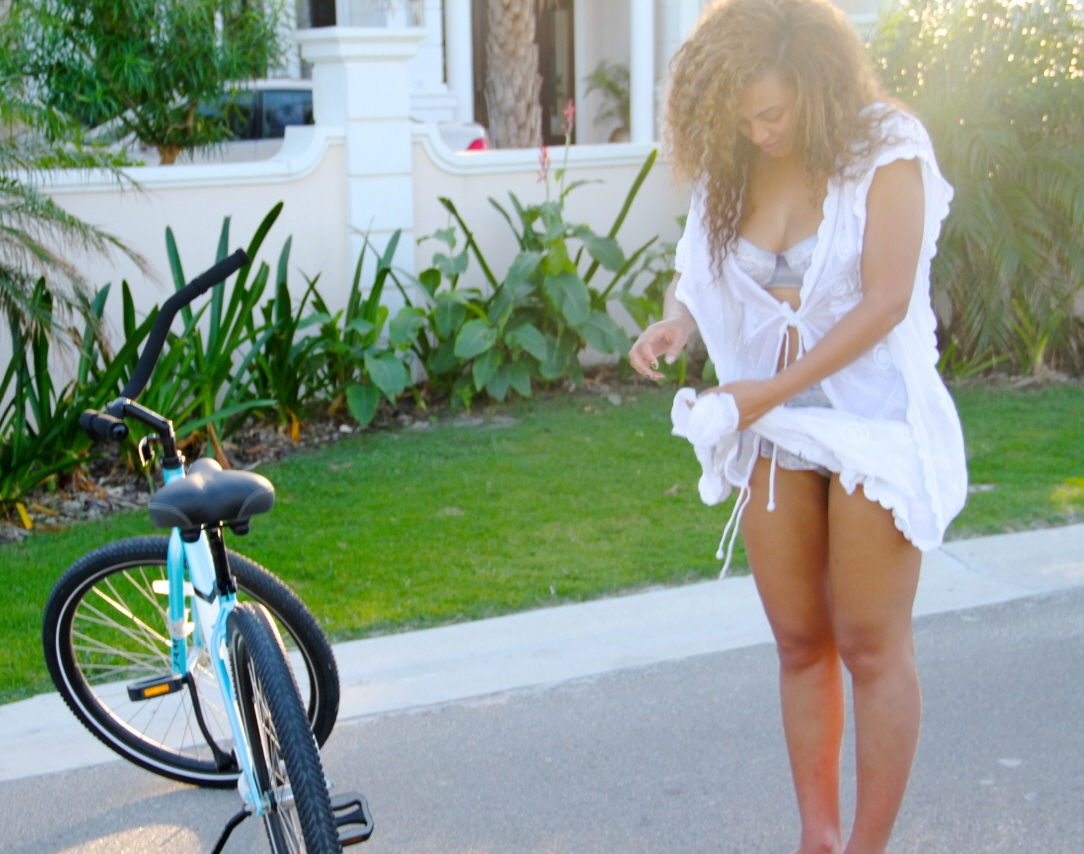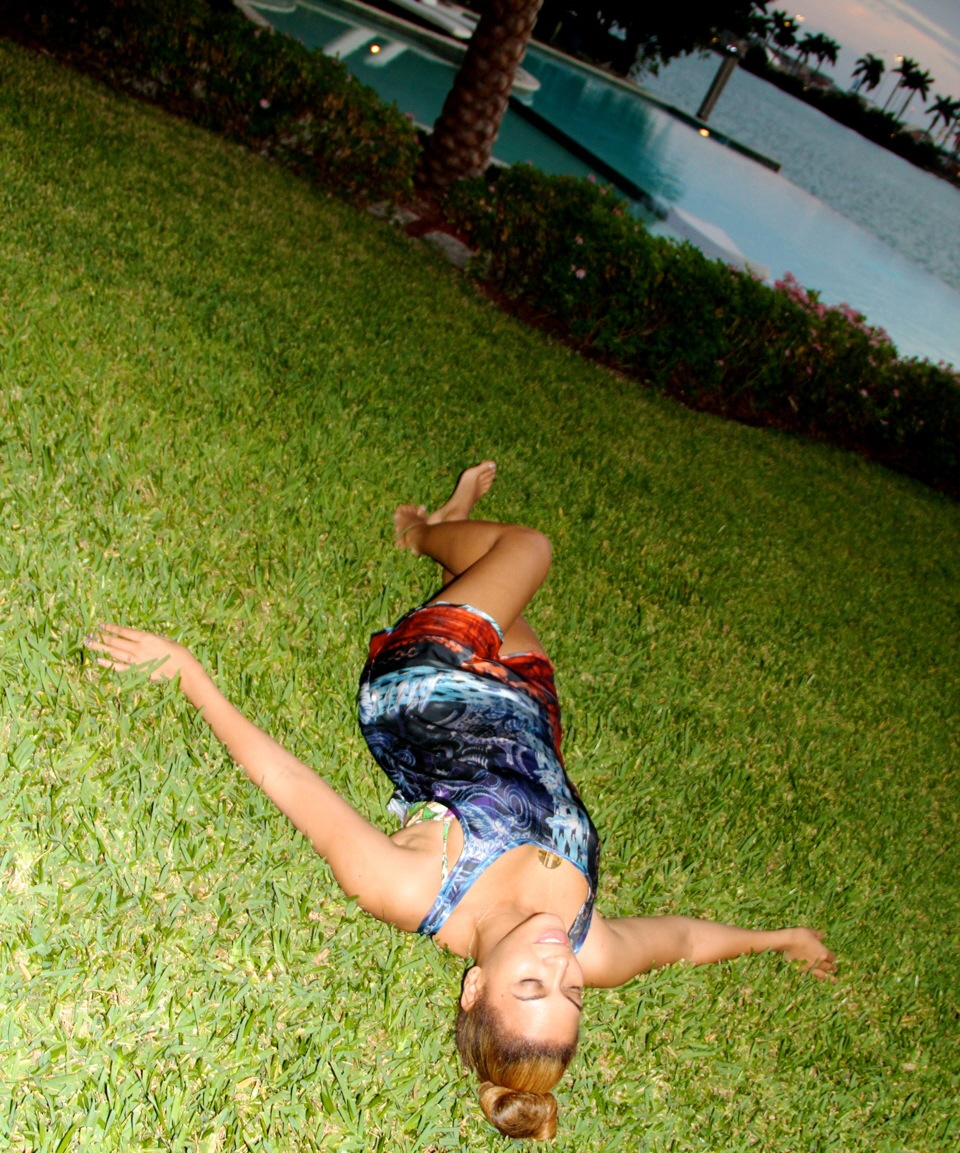 Photos courtesy of Beyonce's Tumblr.