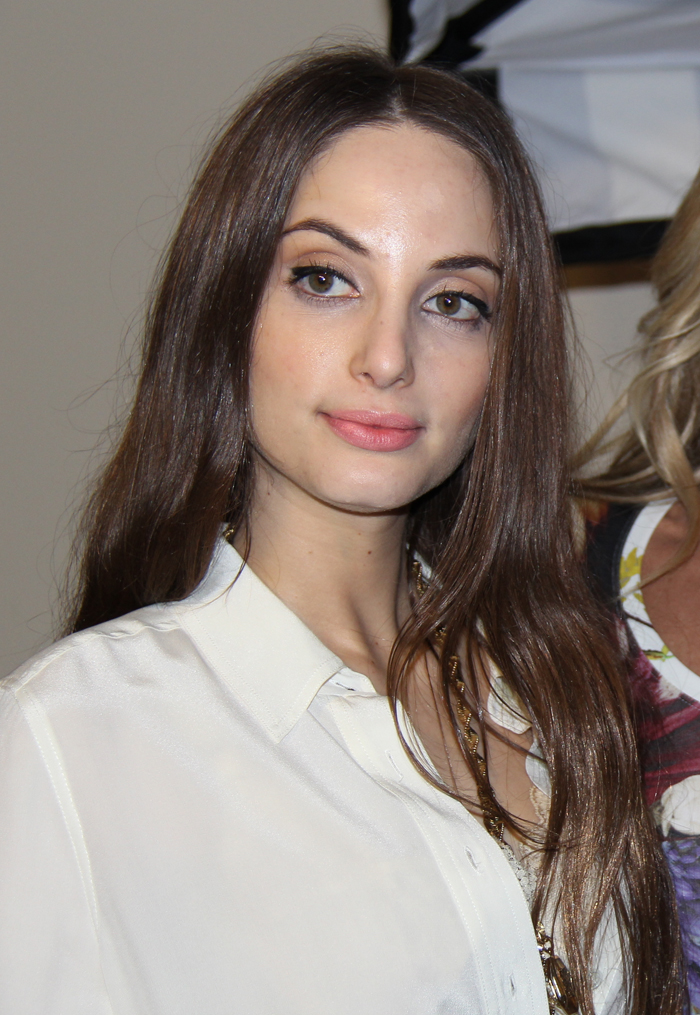 Over the weekend, I started reading Joe Hill's 2009 debut novel, Heart-Shaped Box (yes, I am slightly behind the times), for which the author won the coveted Bram Stoker Award (and he won another for 20th Century Ghosts). For those who aren't aware, Joe's birthname is Joseph Hillstrom King (which means that he is indeed the son of Stephen King), and he chose his pen name specifically so that people would read his work and not immediately think of his father. That's certainly one way to ward off nepotism (and Joe is an incredible writer in his own right), and I've always mulled over the supposedly charmed life of celebrity kids. On one hand, they receive a lot of exposure and opportunities (see Lily Collins' career) that most people cannot hope for without a big break. On the other, they must ward off suspicion that they only succeed thanks to the influence of their rich and famous parents.
Such is the dilemma for Alexa Ray Joel, who is (of course) the daughter of Billy Joel and Christie Brinkley. In these photos, Alexa is shown with mom Christie and half-siblings Jack and Sailor Cook, who are all celebrating Alexa's Social Life Magazine cover (which hasn't been released online yet). Alexa hasn't had the easiest time of things, and although she benefited from her parental connections and secured a Prell endorsement, she's also suffered in the media for not the crime of not being gorgeous enough for the daughter of a supermodel. Alexa possesses an unconventional sort of beauty, but certain members of the media still made jokes (discussed below) about her looks. In 2009, Alexa was hospitalized for a possible suicide attempt that arrived after a breakup with her first serious boyfriend, but I wouldn't be surprised if media heckling had something to do with it. In this Social Life interview, Alexa talks more about her 2010 nose job (a possible mother-daughter surgery) and the crappy remarks that she's taken for not being pretty enough: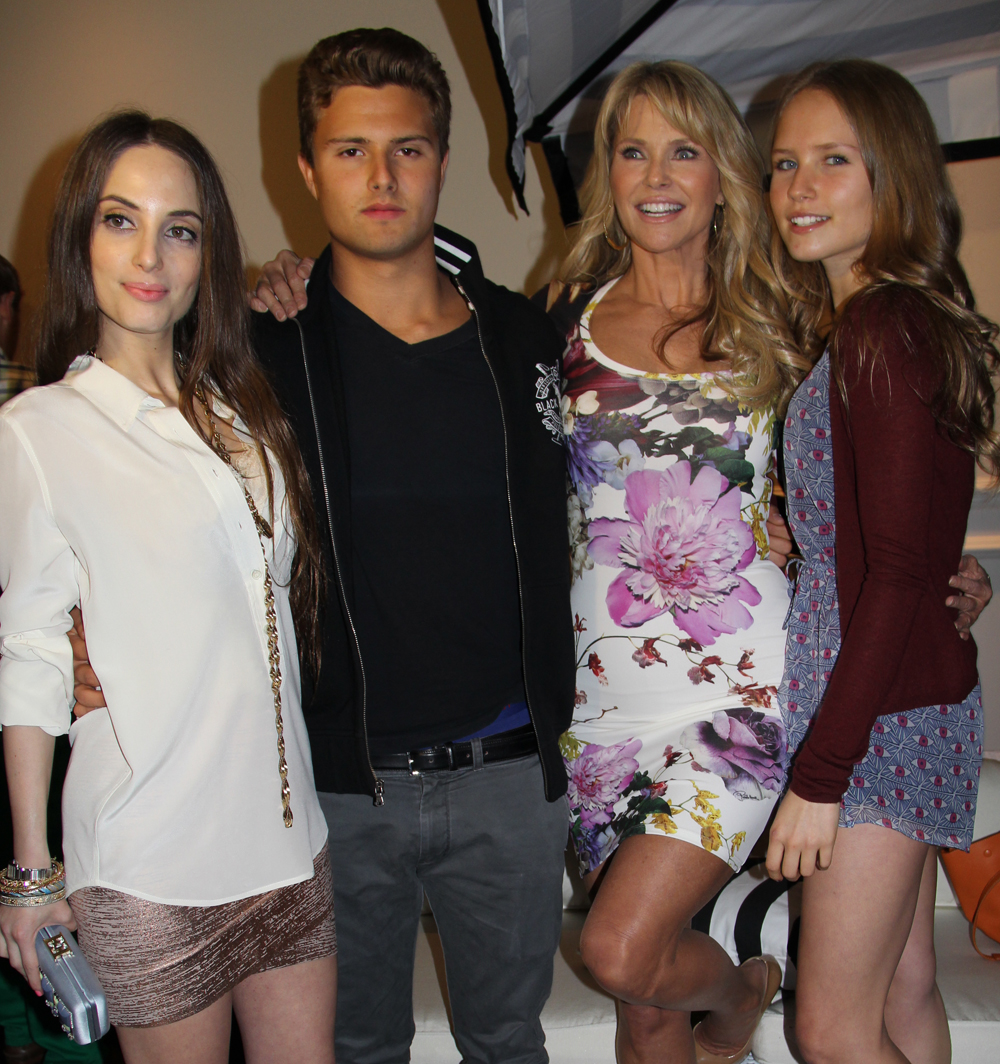 Alexa Ray Joel says in a candid new interview that she was bullied over her looks while growing up in the shadow of supermodel mom Christie Brinkley and rocker dad Billy Joel, and admits that she did have plastic surgery.

"The media was a little rough on me," the singer tells Social Life Magazine. "They used to pick on my looks, and I used to care too much about how they perceived me." Joel says that growing up on fancy Further Lane in the Hamptons, "I was painfully shy . . . I was terrified of going to events with [my parents] and getting my picture taken."

But when she did come out of her shell as a teenager, she said her looks were unfairly scrutinized. "I'd throw on any dress," she recalls. "And I was given a hard time for it." She says gossip blogger "Perez Hilton labeled me a slut. I was 19 when he called me that, and it was hard . . . I know what it feels like to be bullied and to be bullied by the media on a very large scale." As a result, "I didn't perform my own music for a while." Alexa Ray got into a war of words with Hilton in 2007 after he posted an unflattering picture with the caption, "It must suck when your mom's a supermodel."

Now 27, the self-described "Long Island girl" mentions her "public breakup" with a boyfriend that led to her hospitalization, and says of being picked on: "My father always said at the end of his shows, 'Don't take any [bleep] from anybody.' I believe in expressing yourself and standing up for your beliefs."

Joel adds, "I used to care too much what other people thought of me . . . now is a time when I'm starting over. It's a rebirth. I no longer feel like I'm hiding in the shadows of my parents."

The singer denies reports that her "rebirth" included extensive surgery. "I want to make it clear that this makeover is not a transformation out of plastic," she says. "I am genuinely a late bloomer." But she admits, "I did have my nose done, but that's all, and that was a while ago. My beauty is very different from my mother's. My music is very different from my father's . . . I would just like people to have an open mind."
[From Page Six]
Perez Hilton has been better about that tendency over the past few years, but the guy used to be seriously mean. In 2011, Alexa revealed that she had contracted HPV from her ex-boyfriend (who may or may not be the same guy she broke up with before the alleged suicide attempt), and of course, Perez — and I won't link his post — rudely commented on the story under his "icky poo poo" category. I know it probably sounds ridiculous that Alexa should even care what Perez thought of her, but it was probably a cumulative effect after enduring yeas of whispers on how she doesn't look like a carbon copy of her mother.
Here's a few photos of Alexa at a New York Observer party in March. She's gorgeous and definitely has her dad's eyes.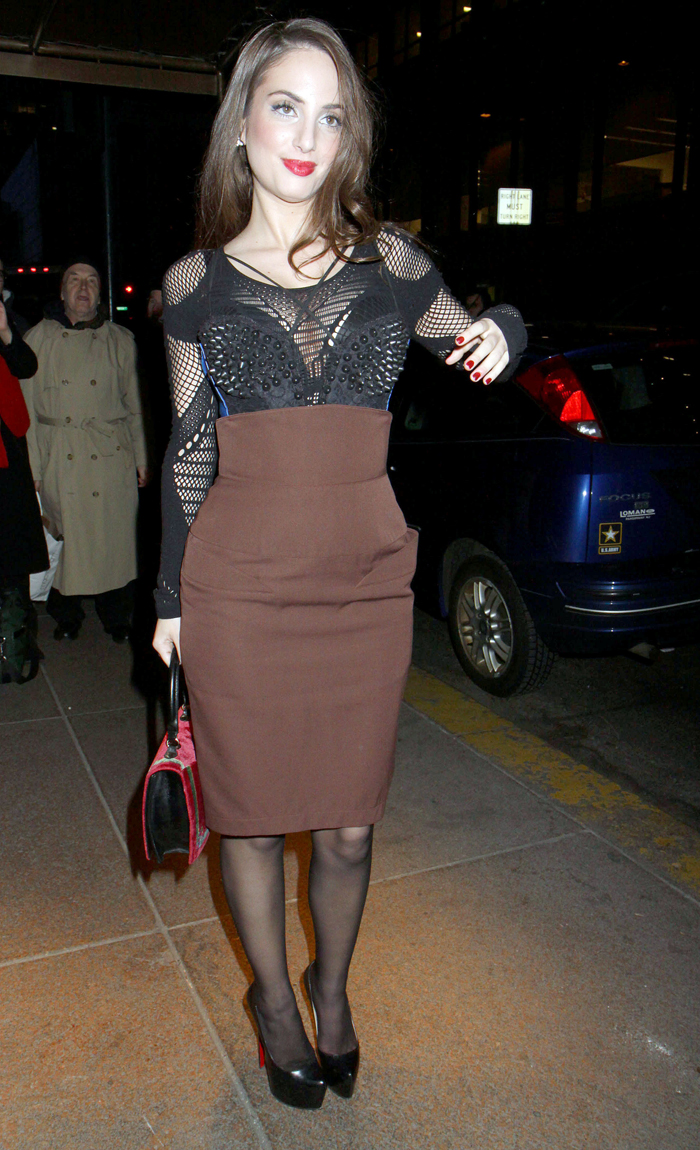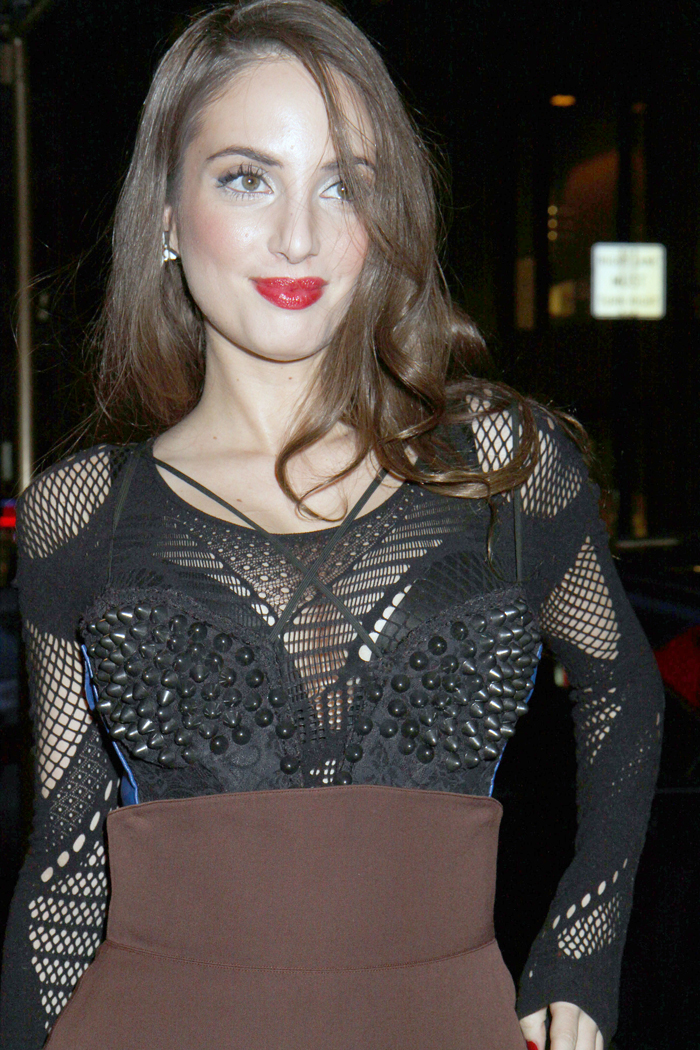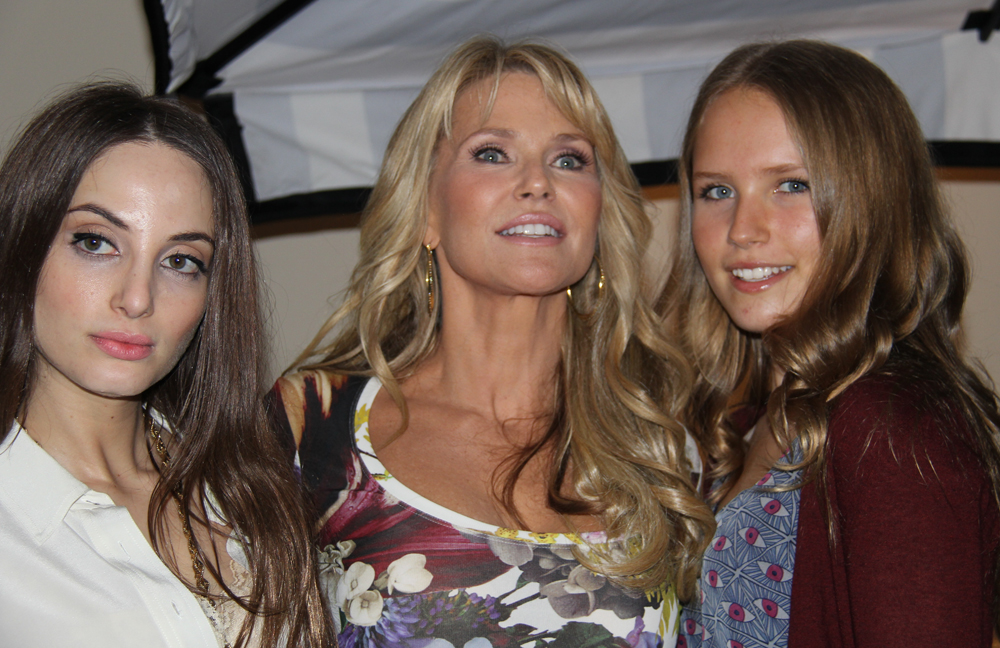 Photos courtesy of WENN