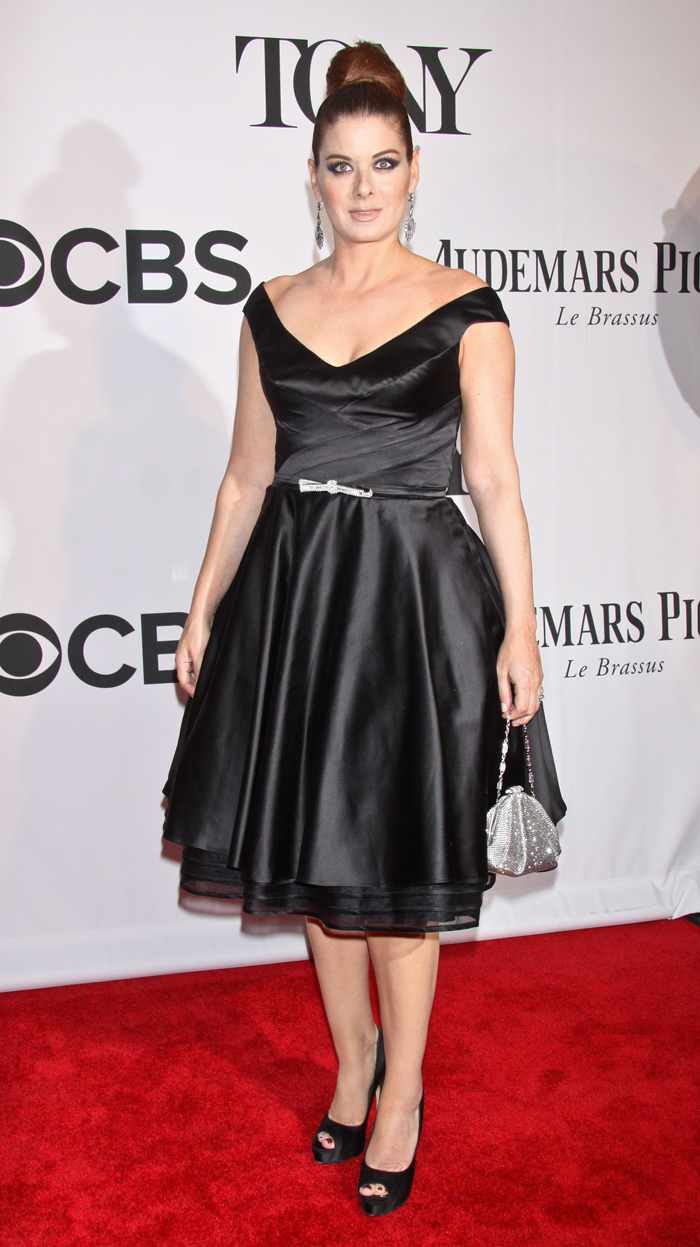 Debra Messing walked the Tony Awards red carpet with her jumpoff (and "Smash" co-star), Will Chase (shown below), and I never thought about it until now but … "Will & Grace 2." Debra looked like an awful mess last night in this Matthew Christopher Marchi Sobaski couture dress. Now the dress itself isn't really the issue here but the way that Debra is wearing it. Okay, I take that back — the dress is part of the problem. I'm usually a sucker for an a-line party piece, but Debra looks altogether uncomfortable in this outfit, and the off-the-shoulder aspect isn't helping matters. The black satin is also a bit too princessy and severe when coupled with Debra's Croydon-facelift hairstyle.
Debra accessorized with strange Fred Leighton earrings and a girlish Judith leiber clutch. I used to enjoy Debra so much on television, and I remember when she was (fancifully) hailed as the second coming of Lucille Ball. But Lucille would have never injected her face with so many fillers and Botox variants. Oh, Debra.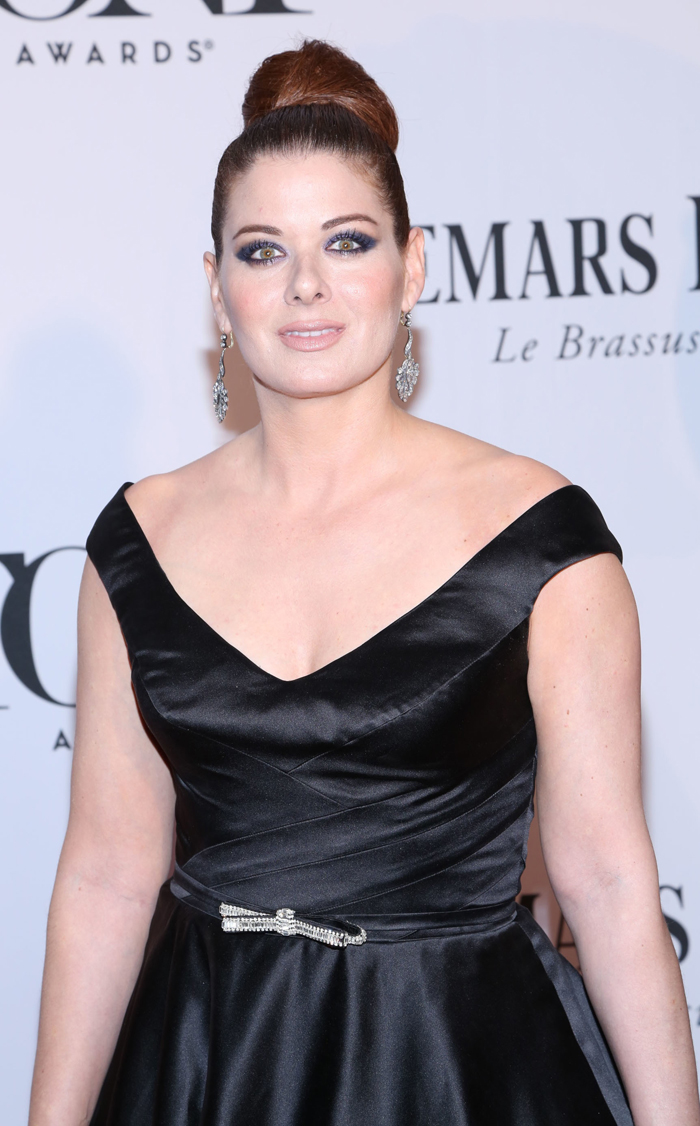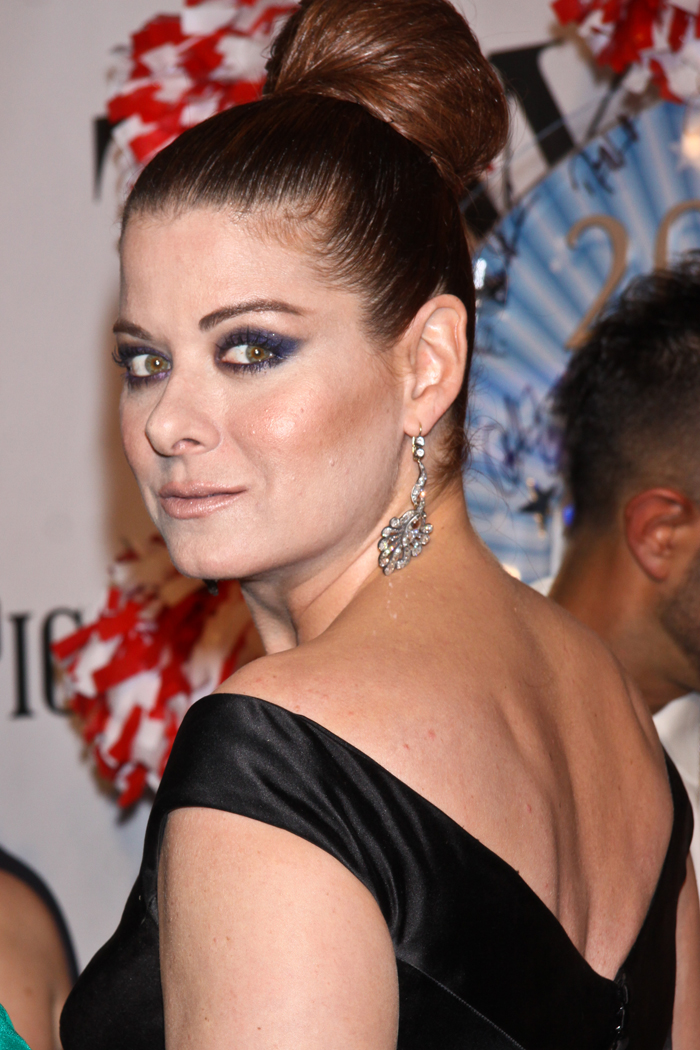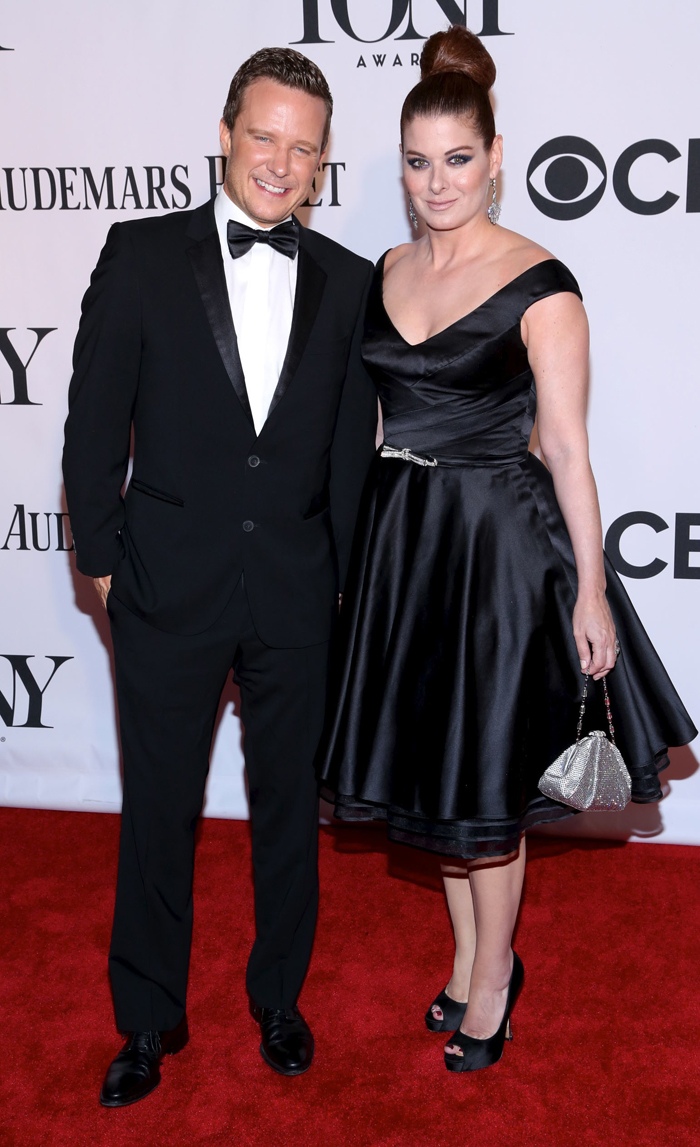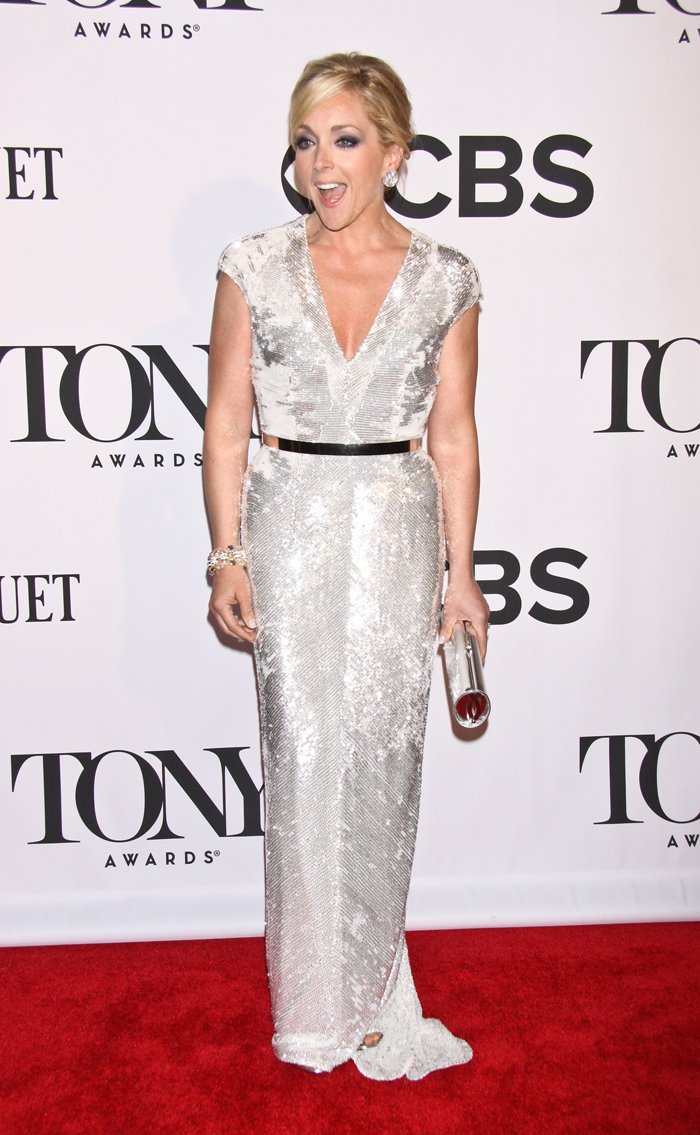 Jane Krakowski looked saucy as always in a white Escada gown with plenty of sparkly sequins and a tiny faux-train. I feel like Jane wears this sort of dress all the time, but it really suits her although I think she'd look cute in spaghetti straps. Just a suggestion. This dress would have been slightly boring, but the slim belt breaks up the monotony. Janes hair and make up look lovely and appropriate for the occasion.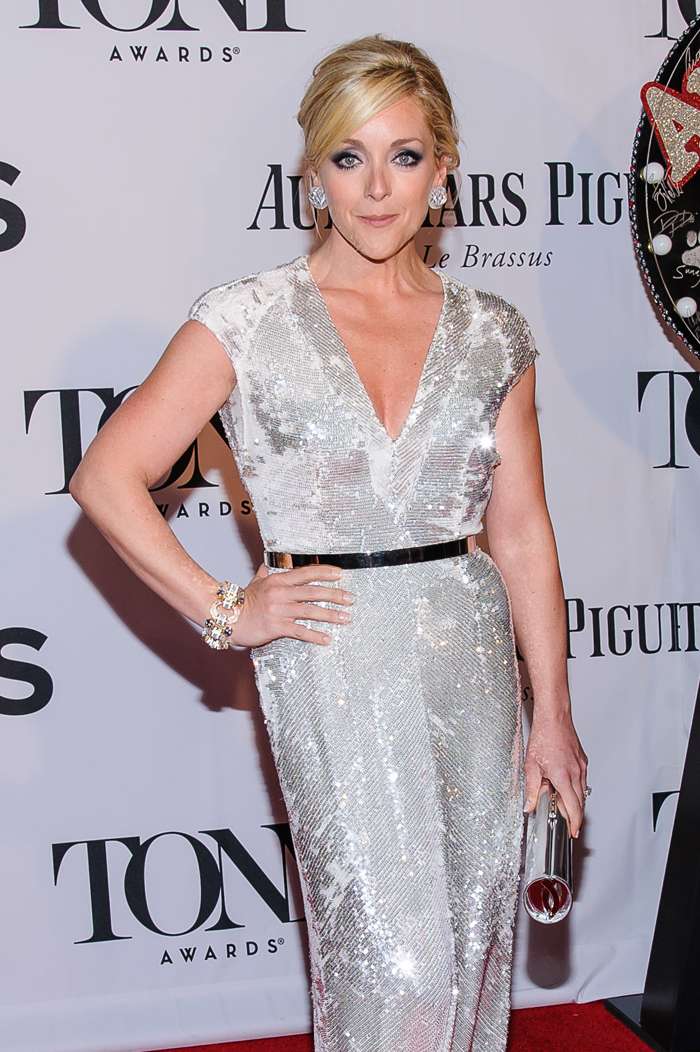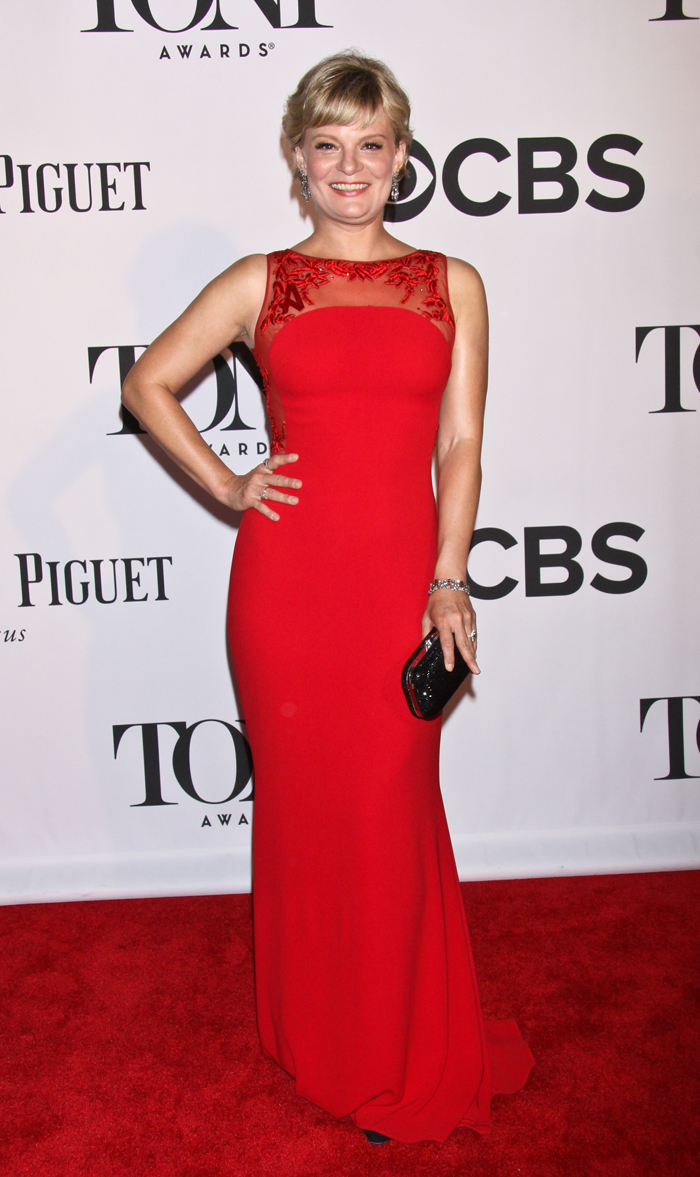 Martha Plimpton (and I confess to not really keeping up with her career since the late 1980s, aside from Beautiful Girls) presented last evening, and this is the most dressed up I've ever seen her. Martha wore a gorgeous red Lorena Sarbu crepe gown with a sheer embroidered overlay at the top. The dress' cut is quite flattering to her figure, and her hair is still kind of 1980s, but that's okay because I was so jealous of her for dating River Phoenix.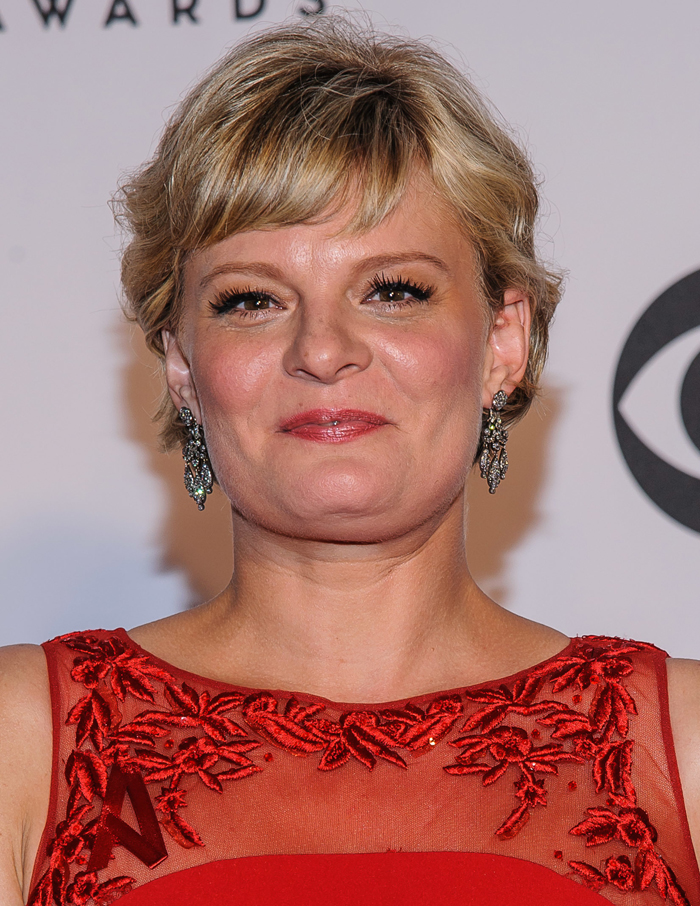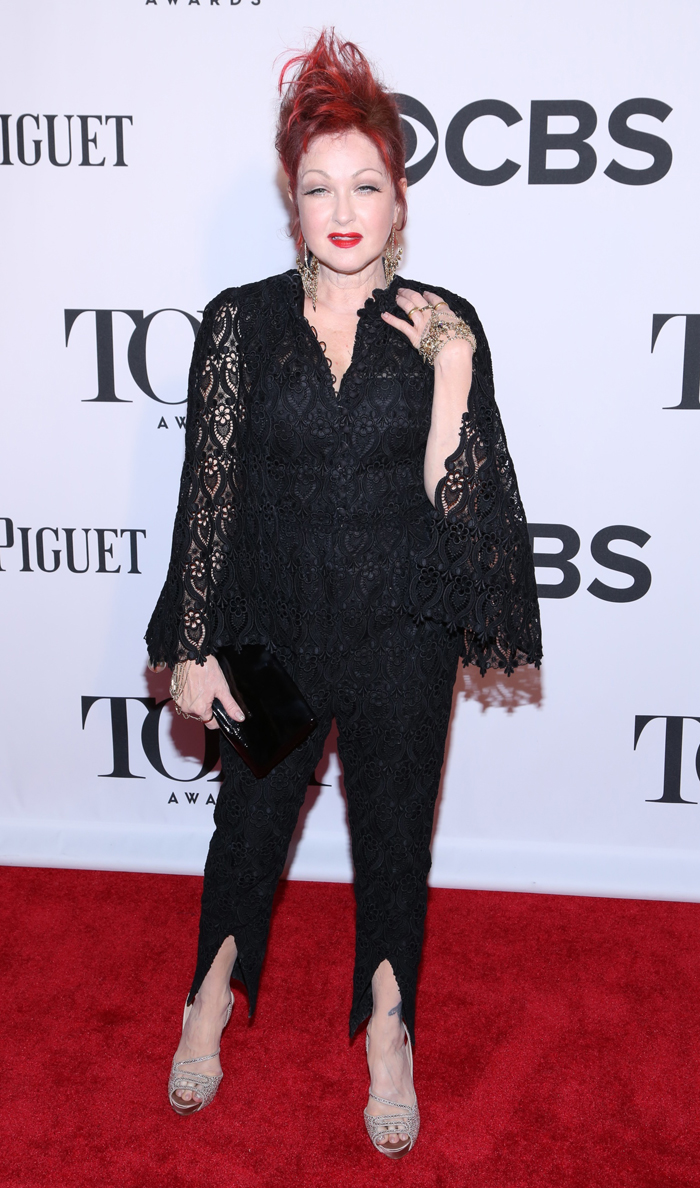 Cyndi Lauper looked completely zonked out, and of course she dressed like a bit of a weirdo … she's Cyndi! Asking Cyndi to dress in a conventional manner is like expecting Florence Welch to dress up like Katy Perry. It ain't happening. Does Cyndi look a little bit wasted to you?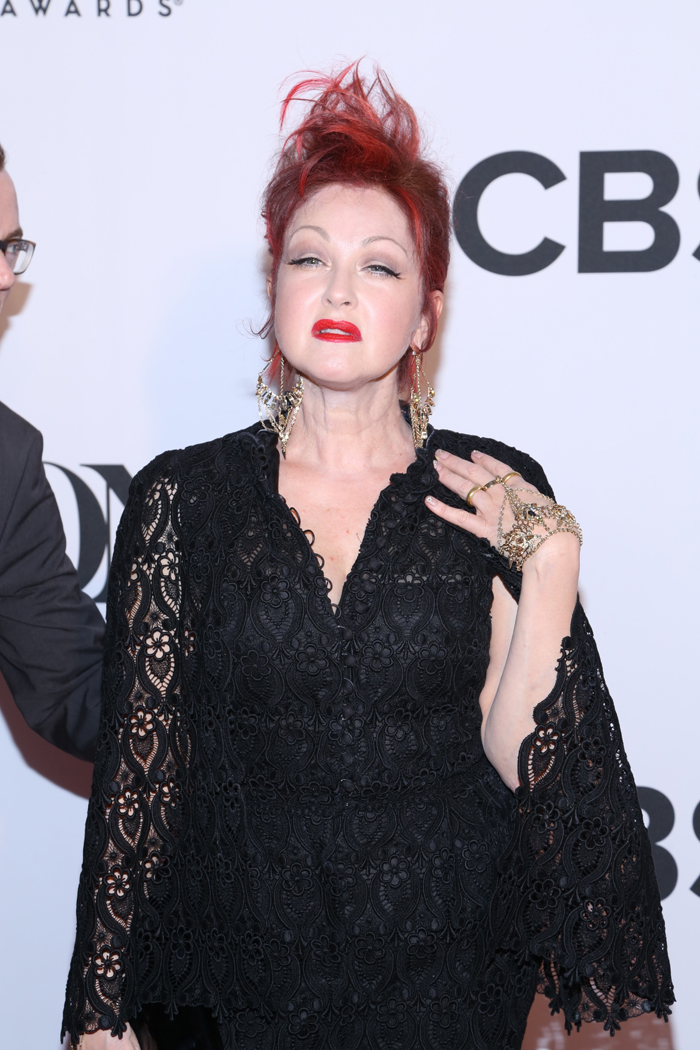 Photos courtesy of WENN