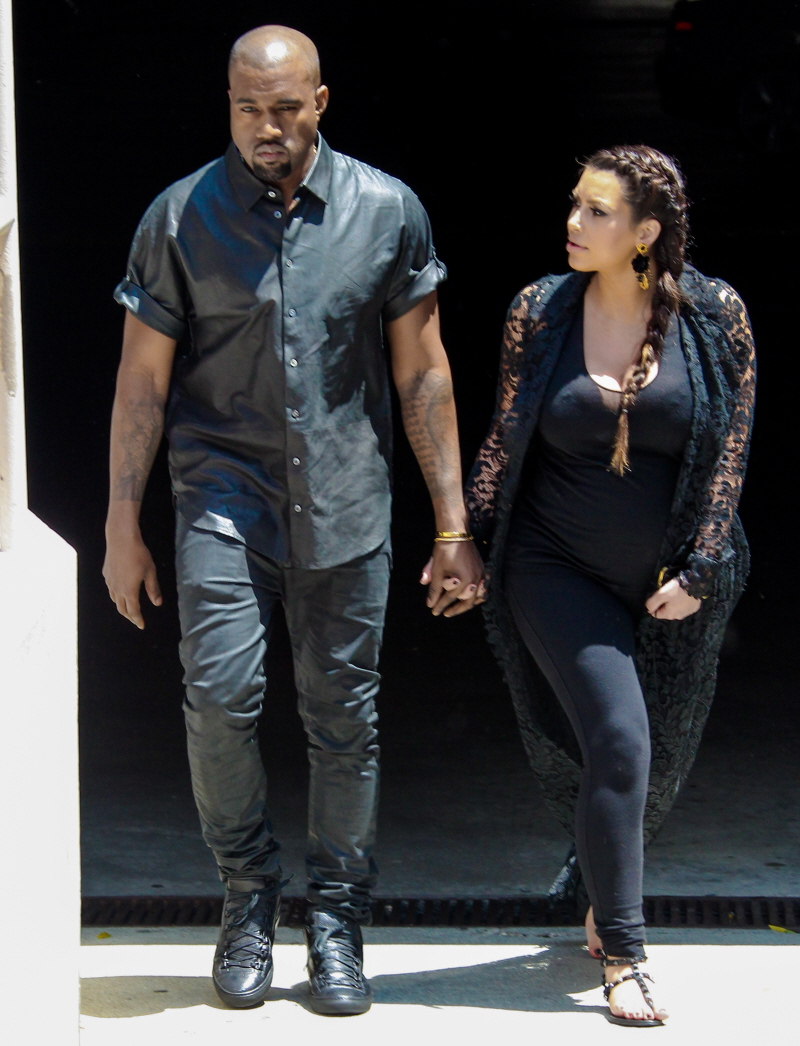 I'm glad I was right about one thing – Kim Kardashian just gave birth weeks before her alleged due date. Everyone had claimed that Kim was due mid-July, with Us Weekly even saying that Kim and Duchess Kate were due on the same day. But Kim has been looking ready to pop for a while, by which I mean she looked really uncomfortable and her face seemed to telegraph "Get this thing out of me NOW." And now it's happened. Kim gave birth today in LA. Kanye was… by her side…?
Baby Kimye is here! Kim Kardashian gave birth to a baby girl at Cedars Sinai Hospital in Los Angeles Saturday, E! News has confirmed.

A source tells E! News Kanye was right by Kim's side during the delivery.

This is the first child for the 32-year-old Keeping Up With the Kardashians star and her boyfriend Kanye West, who announced just a couple of weeks ago that they were expecting a baby girl.
The duo has had quite the romance since going public with their relationship (and locking lips) at the 2012 Cannes Film Festival.

After canoodling around the globe, the couple confirmed just months later on Dec. 30 that they were expecting their first child together, after Kanye spilled the news on stage during his concert in Atlantic City.

On the season premiere of Keeping Up With the Kardashians June 2 (the same day as Kim's baby shower), Kim revealed their baby's gender. Congrats!
Last I heard, Kanye was back in Europe, but I guess I heard wrong. Us Weekly says that Kanye was scheduled to make an appearance at his record release party in LA on Friday night and he didn't show up. Apparently, Kim "felt ill" last night and then she went into labor, and Kanye was by her side the whole time. Huh. Well… at least she got that. I mean that in a nice way. After all of the shenanigans with traveling and different time zones and different continents, I'm really glad Kanye was at least at the birth of his first child. And hopefully all is good. For the sake of the baby, y'all, let's not be too harsh.
Oh, and for what it's worth, TMZ is reporting that Kim had a "natural birth" and that the baby came five weeks early.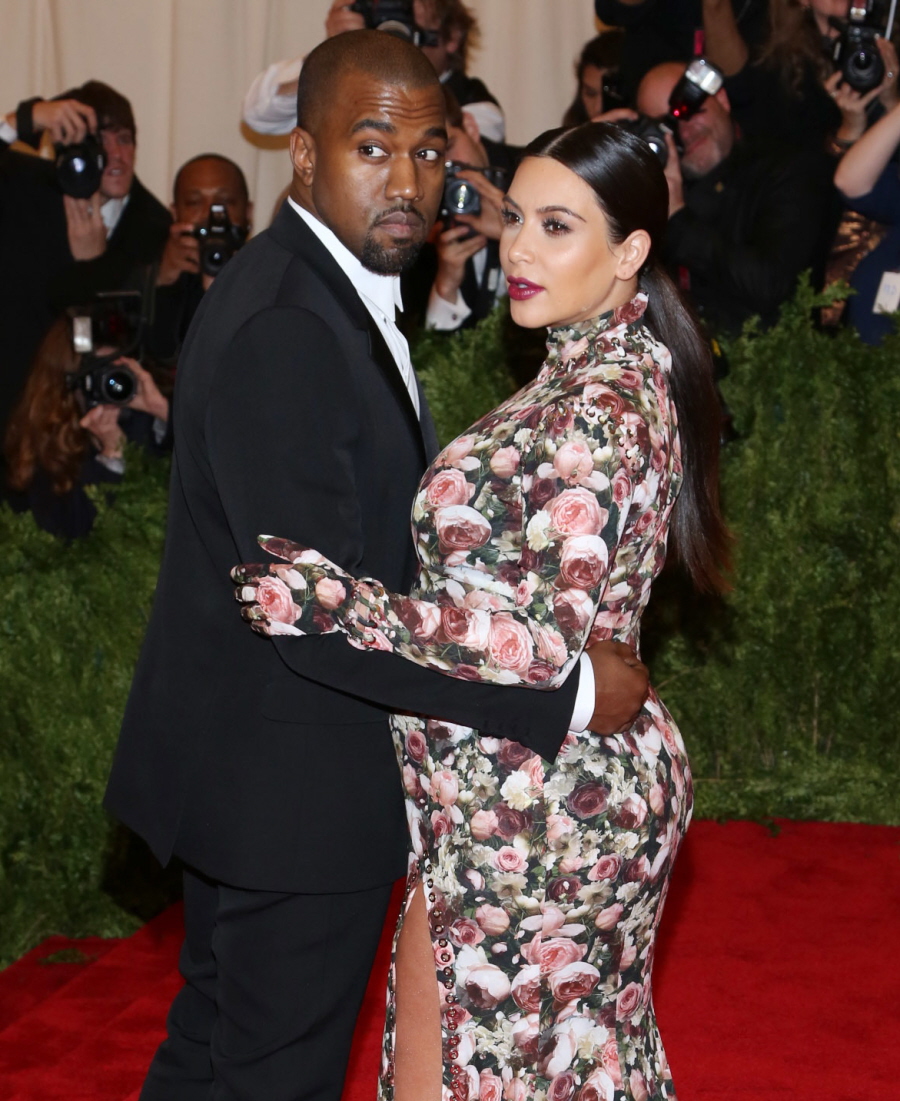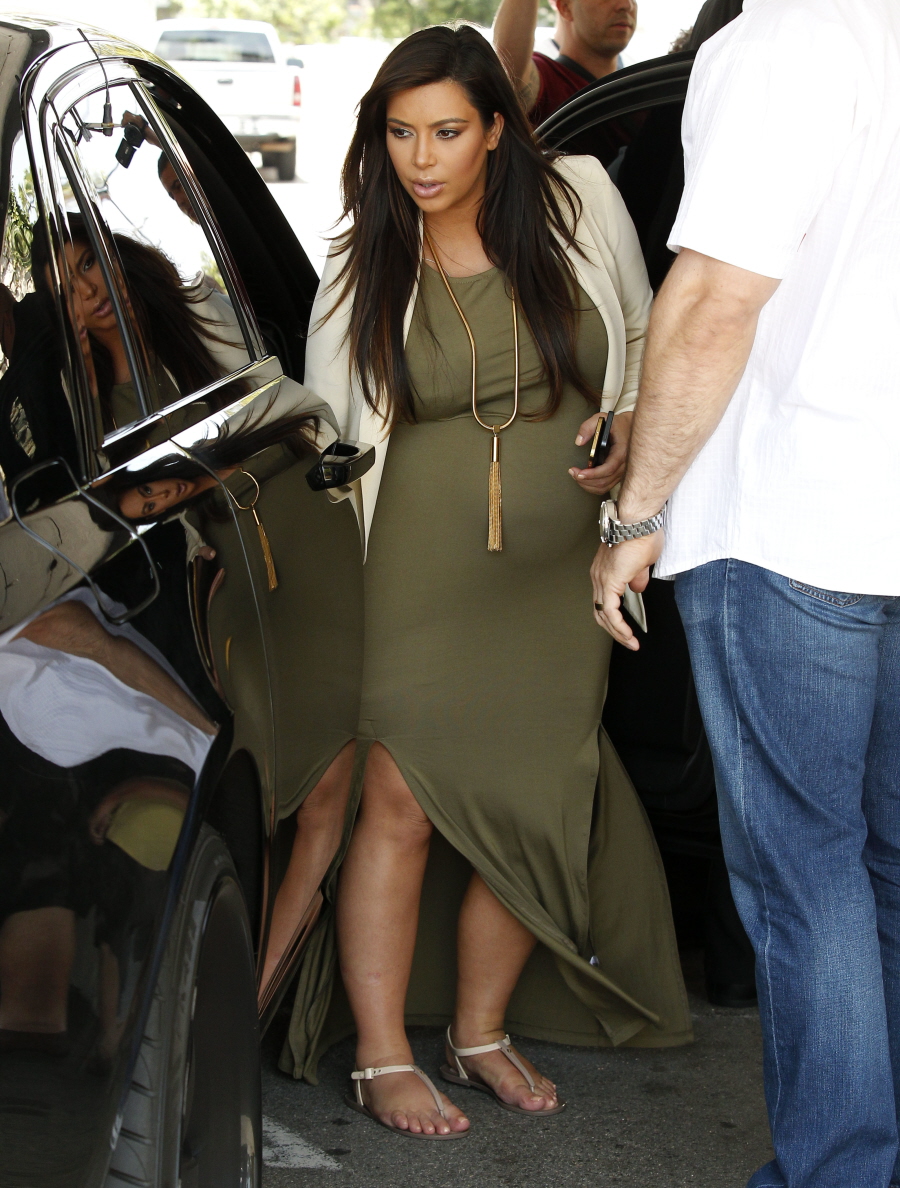 Photos courtesy of WENN.