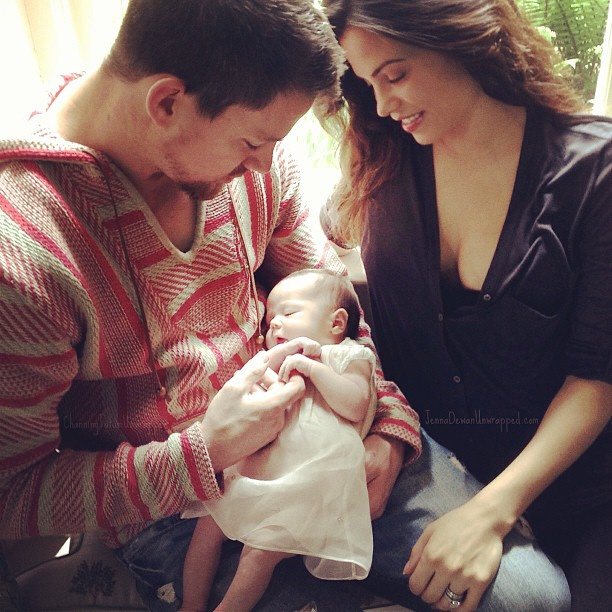 Channing Tatum and Jenna Dewan welcomed their first child, a little girl, on May 31st. Shortly after the birth announcement, they announced their daughter's name too – Everly Tatum. I was not a fan of the name, but many of you liked it and thought it was cute. I hope they end up calling her Lee Tatum, just because that sounds really cool, like she's already a cop or a cowgirl.
Anyway, Channing and Jenna posted Baby's First Photo on their respective Facebook pages over the weekend – look at how cute!! Look at her fancy little dress! This is a really great "first photo" for the family. I'm actually a little bit surprised that Channing and Jenna didn't manage to work their dogs into the photo too (just because they adore their dogs). Everly has brown hair like both of her parents, and she looks so delicate. I bet she ends up tall like her dad though. Channing posted this photo with the message, "First Father's Day with my girls."
Would you like to discuss the PR side of this? Channing's new big action movie, White House Down, comes out on Friday. So it's kind of brilliant. And I'm glad that Channing and Jenna didn't give/sell the photo to People Mag – I'm not opposed to celebrities posting the "first" big baby photos on their social media sites. Everything about this is kind of perfect. Channing is much smarter than people think.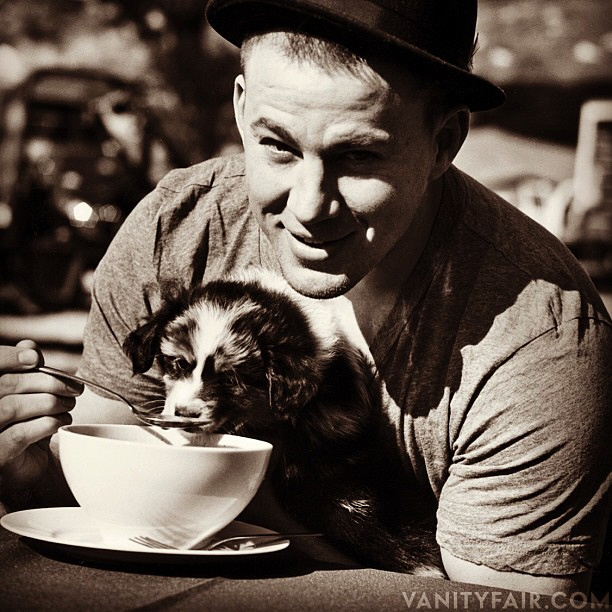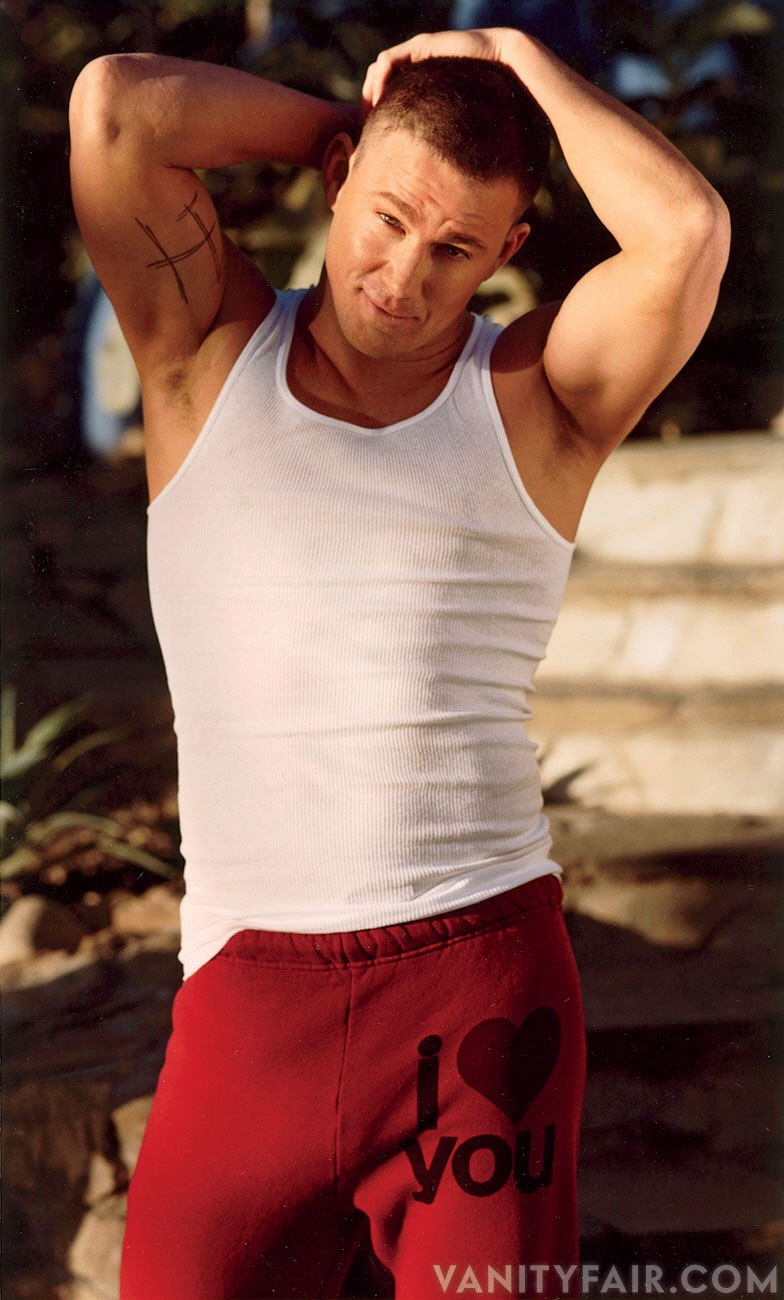 Photos courtesy of Channing's Facebook, Vanity Fair.