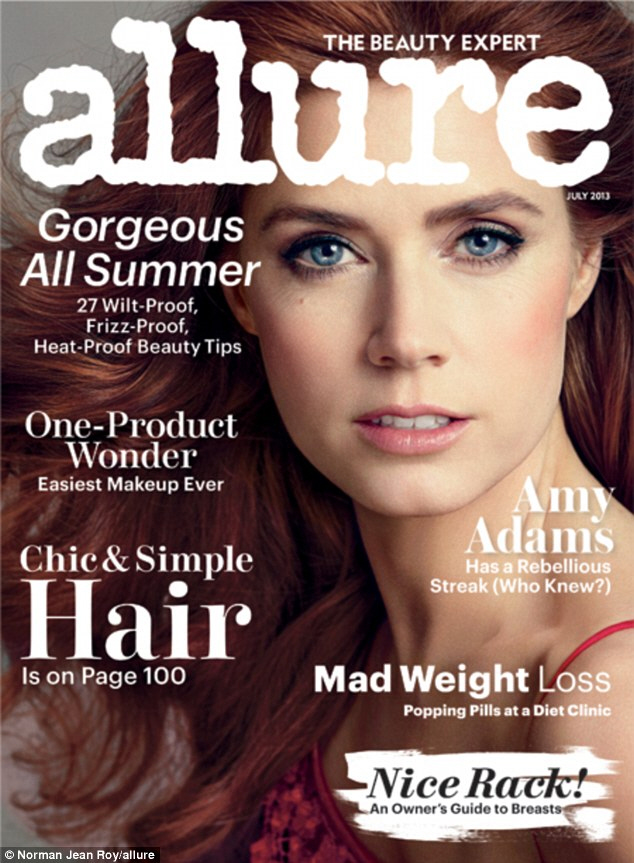 Amy Adams covers the July issue of Allure Magazine. This is a terrible photoshoot. But I usually think Amy's photoshoots are bad. No disrespect to Amy, who I adore. But her fashion editorials usually suck and I think she's not the best "model". While I like the fact that Allure didn't Photoshop her eye crinkles, this cover in particular is like some Grey Gardens shiz. In the interview, Amy admits that her natural features don't really lend themselves to a strong editorial look:
Without makeup: "I have no features without makeup. I am pale. I have blond lashes. You could just paint my face—it's like a blank canvas. It can be great for what I do."

On perfection: "Perfect isn't normal, nor is it interesting. Some of these actresses or public personas who very public about their disciplined diets, more power to them. I just don't see the point. I'm just not going to be one of those people photographed in a bikini where people are like, 'OMG, look at Amy!' I mean, it might be OMG, but not for the reasons I want. Do you know, the people I love as actresses, I've never, ever sought out pictures of them to see what they look like in a swimsuit."

Becoming Lois Lane: "I've wanted to be in a superhero movie, and this was my best chance — as some mere mortal. Let's be real here. I don't look good in Lycra. I do all right, but I hadn't anticipated that I was ever going to be case as the girl in Lycra looking hot."

Whether having a child makes a wedding pointless: "No! There is a point to it. We both have a very specific idea that we want to do this [the ceremony] in spring or fall, like in those months, but every time I'm busy working." Ultimately, she says, "I want something very family oriented and laid-back."

She never waxes: With fair and sensitive skin, Adams relies on expensive moisturizer—"La Mer has fixed some bad problems," she says—and has totally given up on waxing. "I can't wax because bad things happen. So I shave. I use Eucerin Calming Body Wash instead of shaving cream, and I don't get razor burn anymore. It's not its intended use, but I want to keep talking about it, because I'm afraid they'll discontinue it."

Lois is a little chubby: Amy describes her Lois Lane as "a little chubby" around the middle. "That's all right. She flies around the world eating whatever's available," she says. (When asked whether she could really be described as chubby, Adams quickly responds, "No, I'm sorry I said that.")
I have sensitive skin too, and I break out in rashes depending on soap and lotions too, so I can feel her pain with the razor burn and no-waxing thing. The last time I tried to wax a part of my body, it was terrible. I still have the scar. And Lois Lane is not a "a little chubby"! Amy's Lois was adorable and her body was completely normal. I wasn't even really looking at her body, which is fine with me. That means that Lois didn't frighten me with her jutting bones.
Also – so she and Darren are going to get married? I'll believe it when I see it.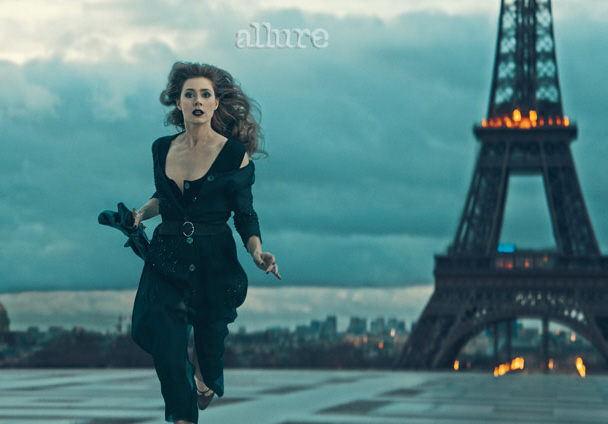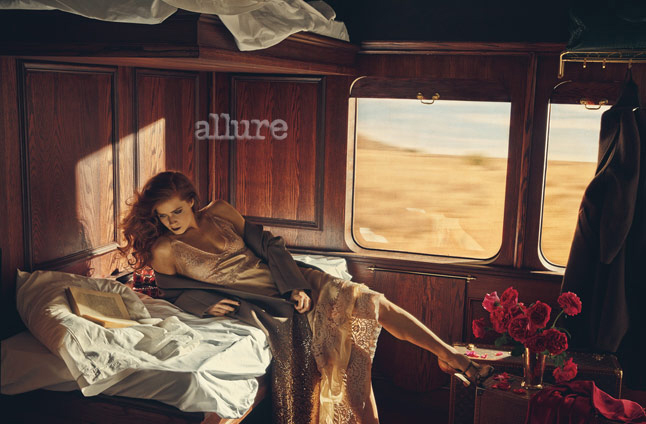 Photos courtesy of Allure.