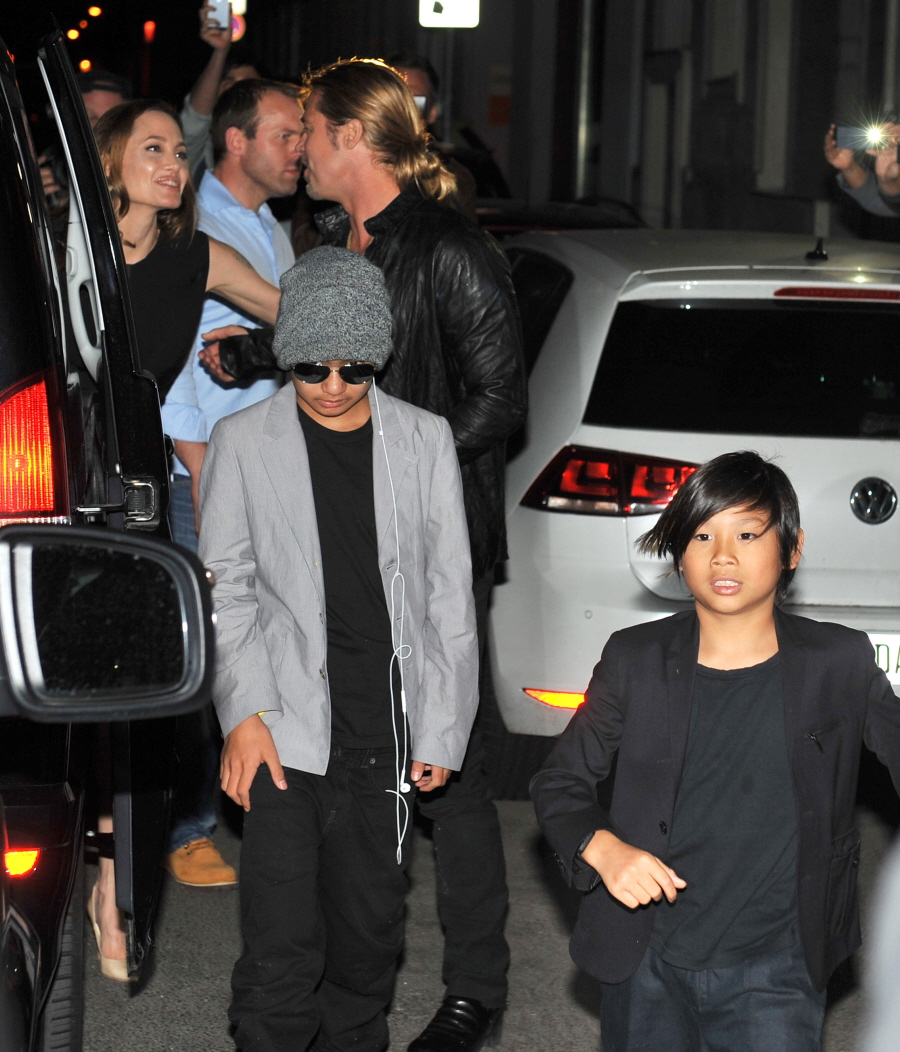 This is weird news, I think. At some point, the Brad Pitt and Angelina Jolie thought it would be fun to include their kids in some of their movies. Little Vivienne has a part in Angelina's upcoming Maleficent, Shiloh had a tiny part in The Curious Case of Benjamin Button (she played Benjamin as a baby/old man), and Empress Zahara is holding out for a role worthy of her talents (perhaps some role Meryl passed on). Brad just revealed that Maddox definitely has a small part in World War Z – Maddox plays some character who gets shot in the head. My goodness.
Maddox Jolie-Pitt makes a violent cameo in his father Brad Pitt's new zombie movie, World War Z. At the film's premiere in New York City June 17, the engaged father of six revealed his "oldest boy" makes his feature film debut in the Marc Forster-directed apocalyptic horror movie.

"He gets shot in the head . . . multiple times. But he gets double tapped," Pitt said of Maddox. Angelina Jolie's fiance joked, "I don't know what that says about me as a parent." Pitt said his sons Maddox, 11, and Pax, 9, "have already seen it and they love it." (Indeed, alongside their mom, 38, the siblings attended the World War Z in London June 2.)

Pitt's young costar Fabrizio Zacharee Guido said he "became really good friends" with Maddox and Pax while filming World War Z. "They're so much fun. They're just normal kids," he told Us Weekly. "We rode bikes and played video games."

Guido added that Maddox is "a ladies' man" who is into "any kind of girl." Pax, meanwhile, "is a little too young" to think about dating, Guido added. "But he's super fun to be around."

Pitt is just as much fun to spend time with, according to his onscreen wife Mireille Enos. "He has really great dumb dad jokes that he would bring in for the kids," the 37-year-old actress told Us. "Like the best, really stupid jokes for the kids that were working."
I guess it's a boy thing, right? I'm sure there are lots of young boys who would love to play a zombie (or something?) that gets "double-tapped" in the head in a giant zombie movie. It makes me uncomfortable, but I guess it's a guy thing, and Brad thought it was okay because he was around too. People Mag says that Maddox was kind of Brad's "date" for the NYC premiere and after-party too – and that while Brad networked, Maddox hung out with the child actors and danced to Chris Brown!! Ugh.
While Brad was on the carpet at the NYC premiere, he also talked about his lady, Angelina. He told People Mag that "She has always been the brave, bold individual that I fell for – and sexy as ever."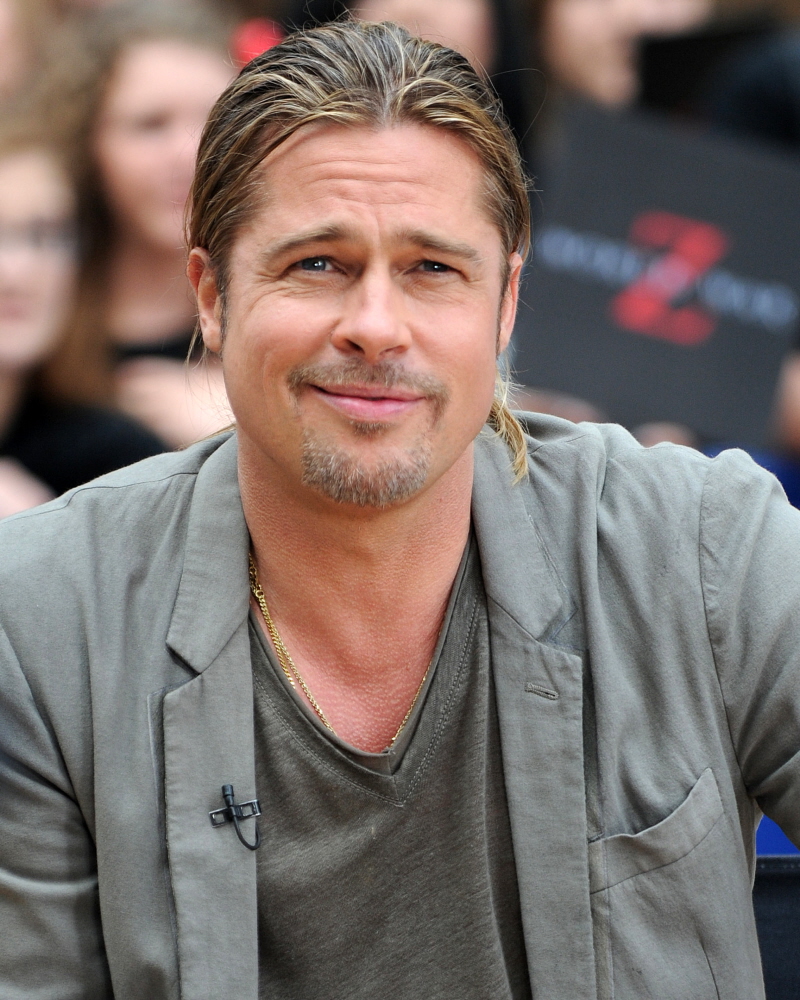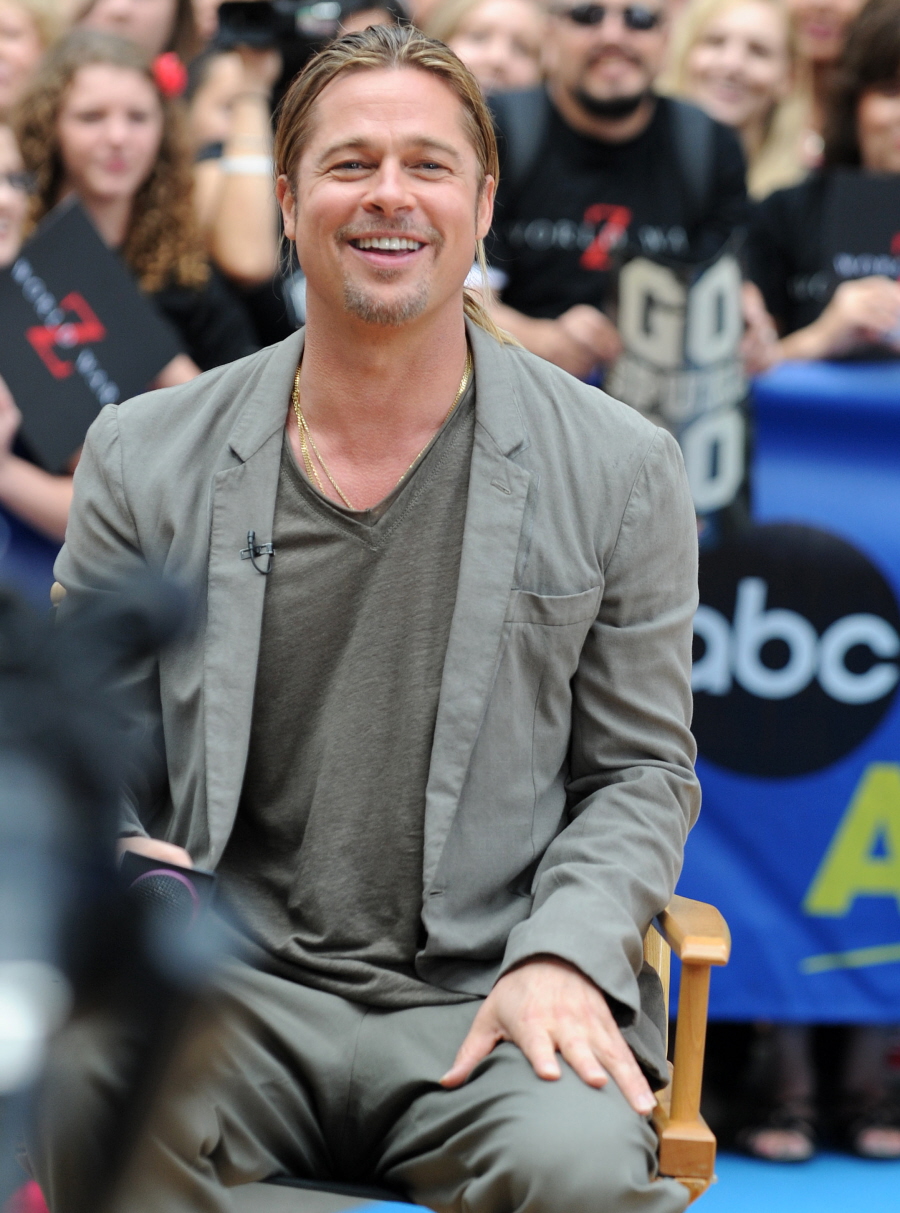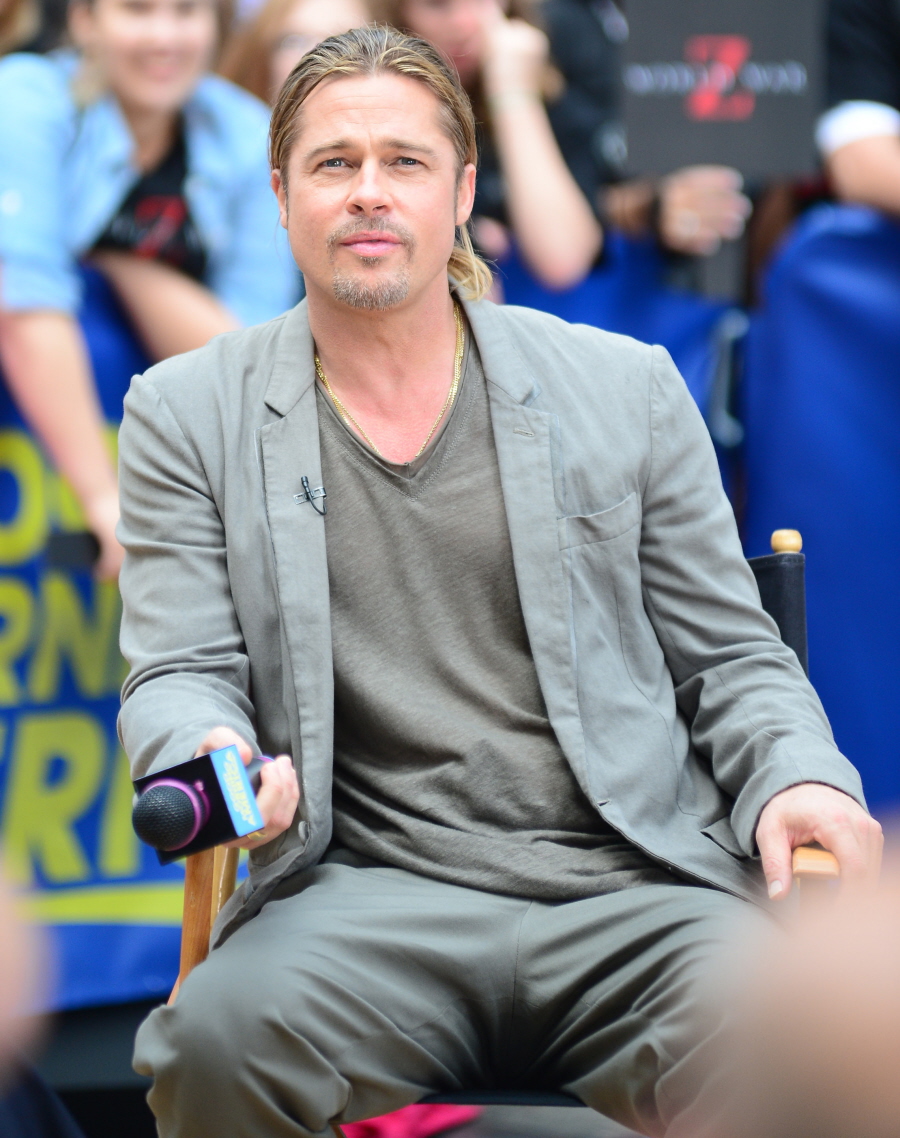 Photos courtesy of Fame/Flynet.