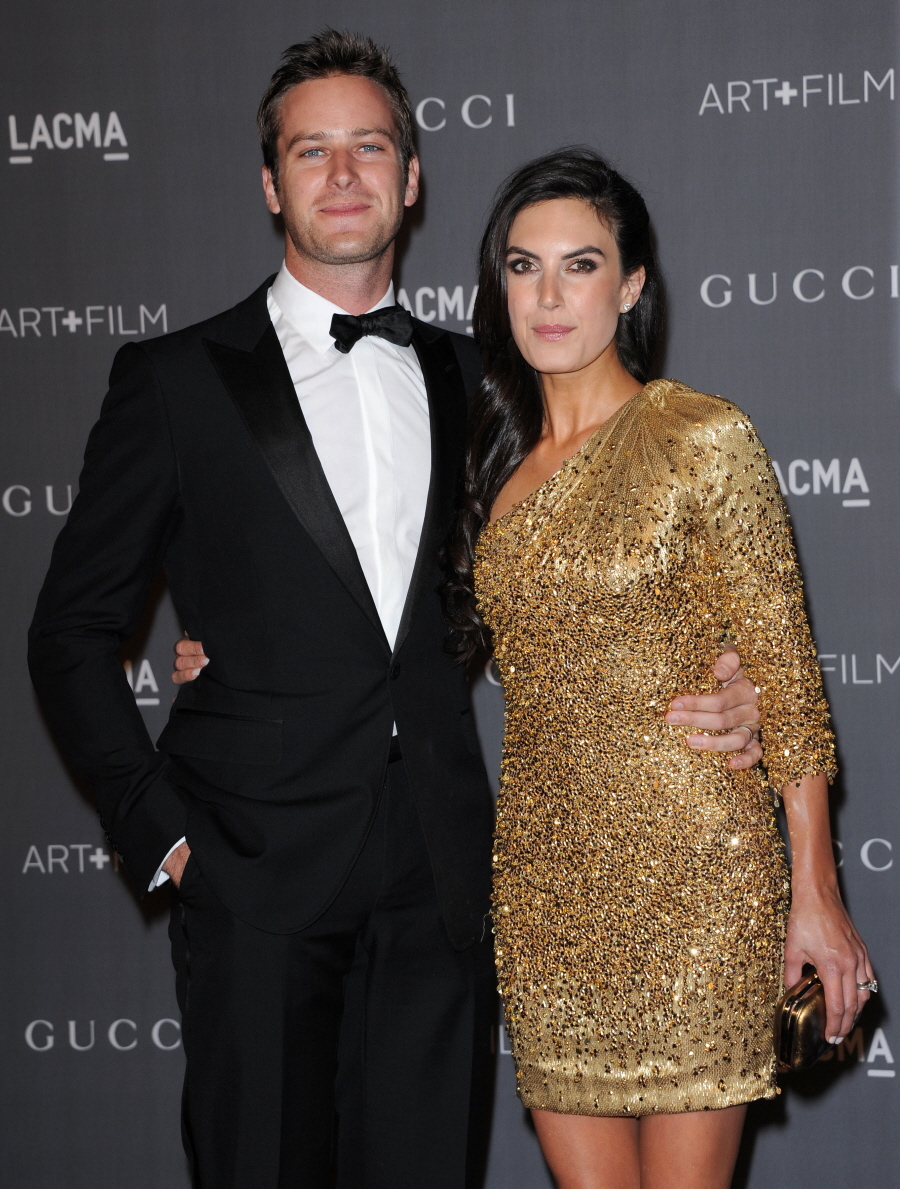 Armie Hammer does the new Playboy 20 Questions, and it's one of the best interviews I've ever seen with Armie. It's not that Armie is a bad guy or anything, he can just come off as a little bit vanilla and boring. But in this Playboy 20Q, Armie sounds… interesting. Funny. Silly. Kind of raunchy. Armie is promoting The Lone Ranger, of course, so there are some boring questions about the film (meh), but I'll include my favorite parts below:
PLAYBOY: We heard Johnny Depp placed a scorpion in his mouth during the shoot. Is that true?
HAMMER: That was recreational on his part, and I still don't understand it. We had these scorpion handlers on set for this freak-show kind of scene. Now, these scorpions were so massive that you'd barely be able to fit one in a cereal bowl. After the scene, we went to check out the dudes who handle them, and one of the handlers just opened his mouth and one of the scorpions crawled out. I was like, "Okay, I'm good!" and walked the hell away. But Johnny said, "I want to try that!" and just shoved it into his mouth. He's a total character—a bohemian and an artist in the truest sense.

PLAYBOY: Did you find putting on the Lone Ranger mask addictive while you were filming? It was such a narcotic to Clayton Moore, the 1950s TV actor who played him, that after the show ended he fought lawsuits that attempted to deny him the right to wear it for personal appearances.
HAMMER: Let's just say I kept one. [chuckles] And that my wife loves it.

PLAYBOY: You're a guy who has gone on record saying he's obsessed with tying knots and who often carries a rope and a knot guide with him wherever he goes. Now we're hearing about a mask. Is there anything we need to know about your sex life?
HAMMER: Well, if you're married to a feminist [journalist, restaurateur and actress Elizabeth Chambers] as I am, then it's…. I don't know how much we can put here without my parents being embarrassed, but I used to like to be a dominant lover. I liked the grabbing of the neck and the hair and all that. But then you get married and your sexual appetites change. And I mean that for the better—it's not like I'm suffering in any way. But you can't really pull your wife's hair. It gets to a point where you say, "I respect you too much to do these things that I kind of want to do."

PLAYBOY: And how does she respond?
HAMMER: The two us will literally break out laughing in the middle of it, finish up and be like, "Well, that was oddly fun!" So it becomes a new kind of thing that's less about "I want to dominate you" and more about both of us having a really good time. It's just a different style.

PLAYBOY: Should we assume those rumors about you playing the lead in the movie version of Fifty Shades of Grey are all false?
HAMMER: No one actually offered me the movie, but while I was working on Lone Ranger my agent brought it up, and I said "Nope." I mean, come on—it's just mommy p0rn. I'm not going to sit on top of the laundry machine in spin cycle reading about putting a ball gag in someone's mouth. That doesn't do it for me.

PLAYBOY: You became famous playing the super-rich, super-entitled Winklevoss twins in The Social Network, the movie about the birth of Facebook. One of your great-­grandfathers was Armand Hammer, the illustrious oil baron, philanthropist and art collector. How did you not become a Winklevii type?
HAMMER: My mom made sure I went to regular schools and not the ones parents send their kids to in L.A. to train them to become douchebags. The whole time my brothers and I were growing up, her thing was, "You're no different or more special than anybody else."

PLAYBOY: You love the yellow arches?
HAMMER: I have the most guilty, abusive relationship with McDonald's. Left to my own devices I'd probably eat four Big Macs a week. My wife, Elizabeth, says, "You can't fill your body with that crap—they put eyeballs in it!" And I go, "Sounds good!"

PLAYBOY: Lately horse meat has been finding its way into foreign hamburgers——
HAMMER: Which will make me a stallion, so I'll take it! You know, in places like France eating horse is totally acceptable. Elizabeth says, "You cannot say that—you're the Lone Ranger!" [laughs] But horse meat is apparently delicious and nutritious. It's funny: When we were eating at a burger joint with the cowboys in Lone Ranger, I point-blank asked, "Did you ever eat a horse?" And every one of them said, "Oh hell yeah, man—that's good eatin'!"

PLAYBOY: You and your wife once bought each other guns for Christmas. Are you a big gun lover?
HAMMER: I wouldn't necessarily say I'm a gun lover—I'm a gun appreciator. I appreciate their function, the way they've evolved and the mechanics of them. I'm not sure I think anybody should be able to just walk into a gun store and walk out with a gun, but statistically, if you look at places where people are the most armed, there's less crime. I'm by no means advocating a completely armed society, but at the same time, I appreciate the recreation of guns. Going out and skeet shooting can be a fun, adrenalized time. My wife and I were supposed to go skeet shooting on our first date, but it started to rain so we ended up going to a bunch of art galleries and then a porno store instead.

PLAYBOY: Where do you stand on marriage equality?
HAMMER: I don't think anybody should be telling anybody else who they should marry or not marry. That's my official standpoint. This is social evolution, and the thing with evolution, whether you look at it in terms of a plant or a species or a mind-set, is it will always take time. But you just want to say, "The debate's over, folks. Get used to it."
His sex talk is interesting, right? It feels like he's saying he loves his wife, he loves that he married a feminist, and now he feels like they can't have wild, hair-pulling sex anymore. What's the fun in that? Why marry a big, dominant lover if he's not going to still pull your hair once you're married, for the love of God? It has nothing to do with "respect" and everything to do with hot sex – "I respect you too much to do these things that I kind of want to do." BS! Baby, I respect you too much to not want you to pull my hair. As for 50 Shades… he's totally wrong for Christian Grey AND Armie is already a respected film actor. Why in the world would he do 50 Shades?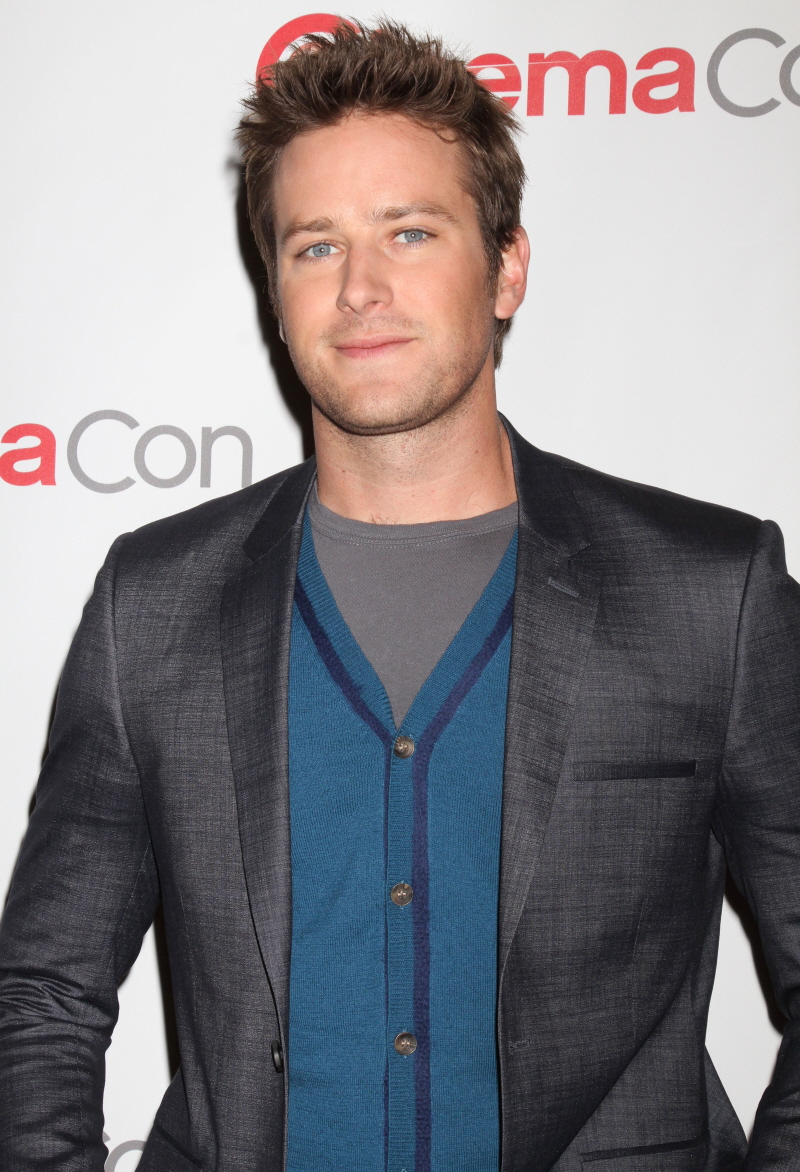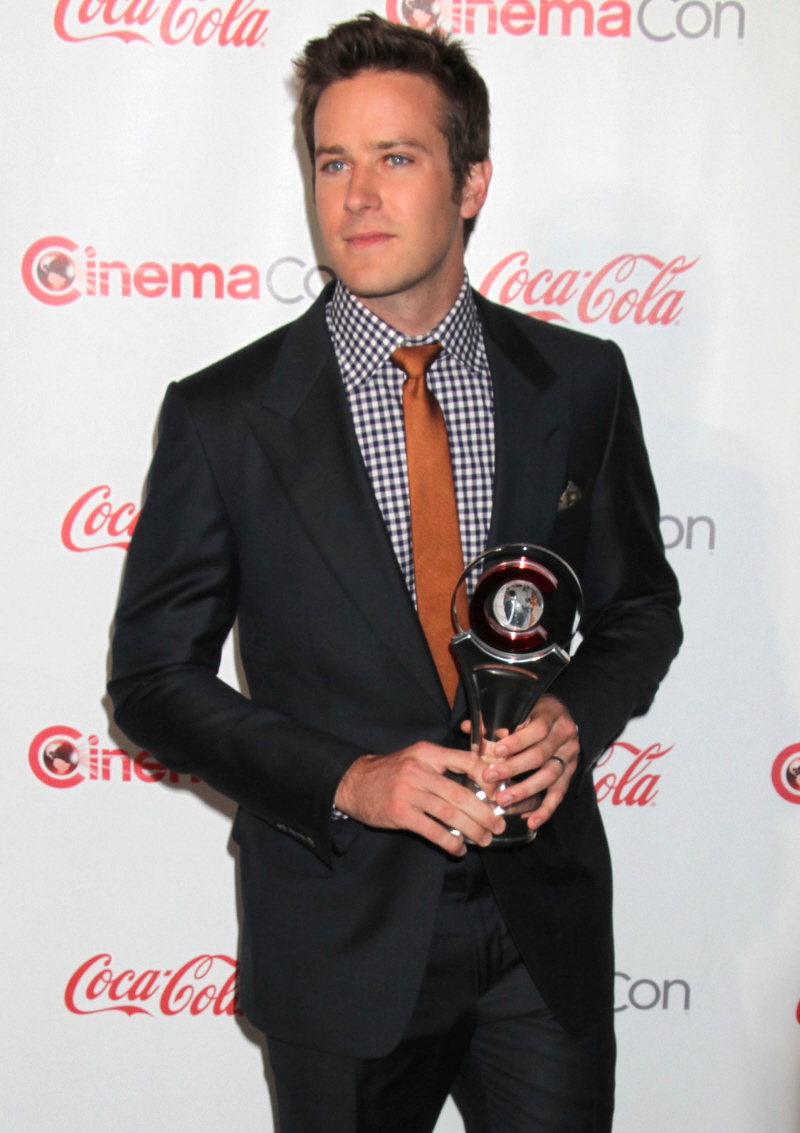 Photos courtesy of Fame/Flynet and WENN.