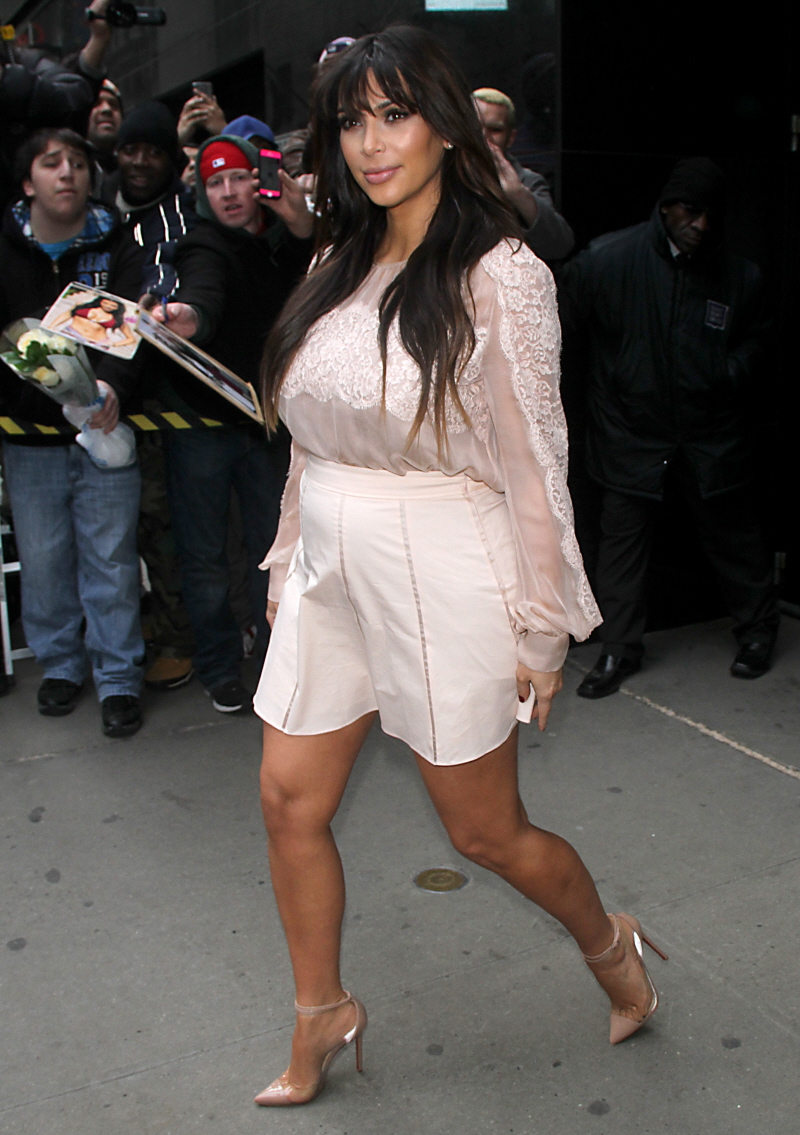 I can't believe In Touch Weekly was right. I really, really can't believe it! Every other tabloid claimed that Kim Kardashian and Kanye West were totally going to do a "K" name and everyone had allegedly settled on something like Kai, Kaidence, something like that, with "Donda" as a middle name. But as it turns out, In Touch Weekly was right to declare that Kimye had settled on…
NORTH WEST.
For real. People Mag confirms it. TMZ confirms it. They got their hands on the baby's birth certificate, and they say the baby's name is North [no middle name] West. Apparently, Kim and Kanye had a change of heart about giving the baby girl a "K" name and North was their fall-back position or something. It's being confirmed by multiple sources now.
Us Weekly's source says: "They will call her Nori for short." Us Weekly actually had a story yesterday afternoon that Kim and Kanye were NOT going to go with a K name and that the "Kaidence" name had been rejected.
Us Weekly's sources also say, "Everybody is doing great. The baby is so sweet. Kanye is in love. Kim's real due date was July 12 — Kanye's mom's birthday. That warmed his heart." Bulls—t! People Mag said in their cover story that Kim was only three weeks early, but Us Weekly is sticking with the "five weeks early" story.
As for the name… I hate to admit this, but I liked the idea of "Kaidence West" so much more. Kai West is a cute name, I thought. But North? Ugh. Nori West sounds like a restaurant.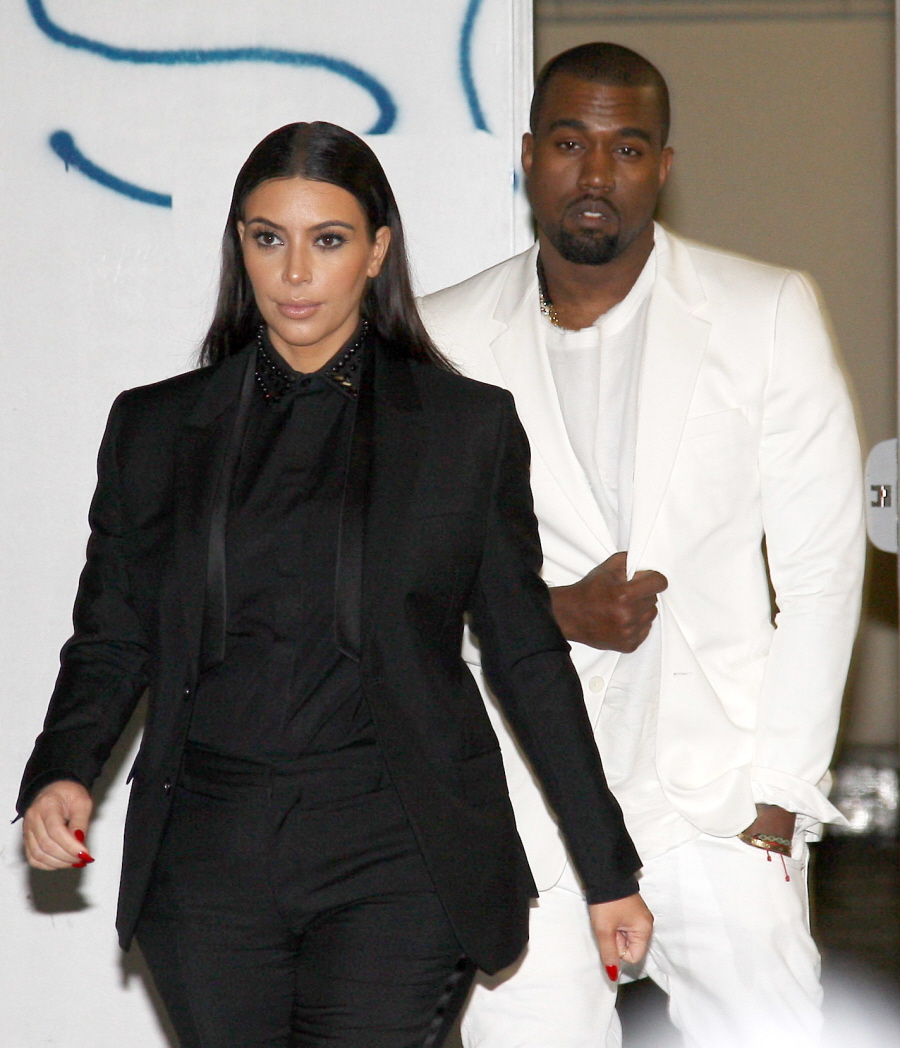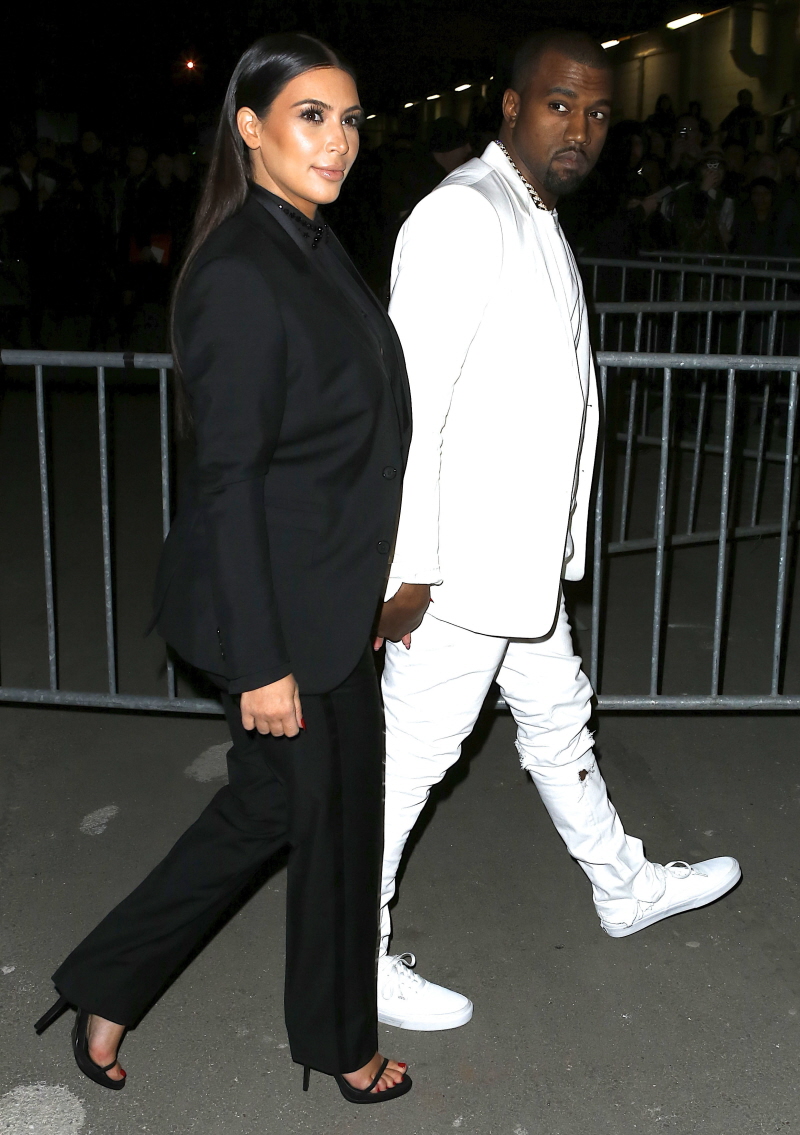 Photos courtesy of WENN.