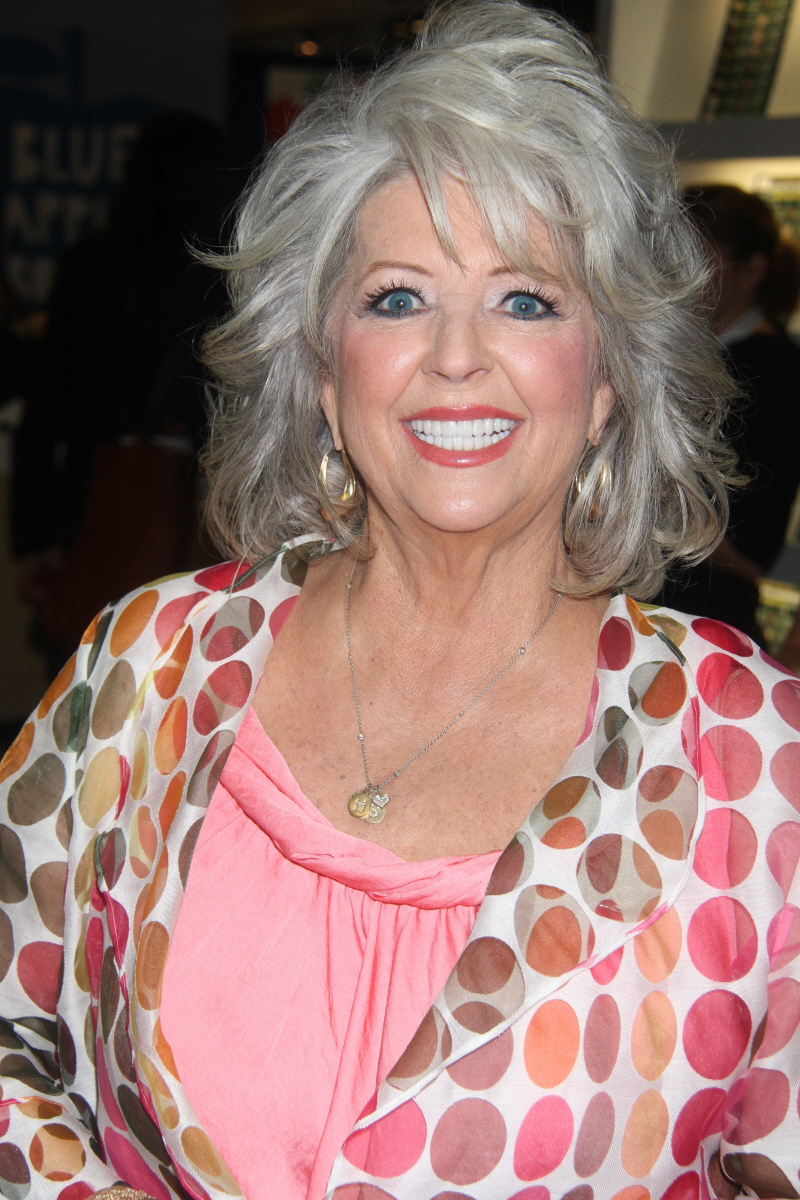 As we covered yesterday, Paula Deen's deposition in a civil case is full of crazy gems of crazy. Paula and her brother Bubba are being sued by a former employee claiming (rightfully, it seems) that Paula and Bubba created a hostile work environment. Paula and Bubba are accused of telling racist jokes, using the n-word, saying offensive things about Pres. Obama, and dressing up their black employees as Antebellum slave-servers. Bubba is also accused of some sexist stuff, like viewing p0rn at work and such. I covered some of the stuff yesterday, but if you'd like a better look at some deposition transcript highlights, I would suggest you go read this NPR piece, which is kind of amazing.
Well, Paula was pre-scheduled to make an appearance on this morning's Today Show. She flew into NYC (from Georgia) and then… she canceled her appearance. And the Today Show people are calling her out:
Days after it was revealed that she admitted to using the N-word in the past, Paula Deen canceled at the last minute a live TV interview with Today's Matt Lauer.

The southern cook, 66, had been scheduled to appear on Friday's broadcast to discuss her admission under oath in a deposition for a discrimination lawsuit that she has used racial epithets.

But, according to Lauer, Deen's rep contacted the show moments before she was set to appear live and told producers that she is "exhausted" after flying into New York overnight and would not be showing up at the studio.

"We had planned to have an exclusive live interview with Paula Deen this morning," Lauer announced on-air Friday. "We spoke several times with her people yesterday and then I spoke with Paula yesterday afternoon. We arranged an interview this morning. We agreed there would be no restrictions to that interview only that it would be an open and candid exchange."

"We started to hear from her people that she is exhausted. She has not called us at all," Lauer continued. "Her publicity person and I spoke a little while ago. Simply said they believe she is in the hotel but she has not confirmed anything other than she is not here."

"Paula is beside herself," a source close to Deen told PEOPLE earlier this week. "This is killing her. She's so beaten down by this."

Although she hasn't apologized, Paula Deen Enterprises released a statement on Thursday explaining Deen's use of racial slurs. "During a deposition where she swore to tell the truth, Ms. Deen recounted having used a racial epithet in the past, speaking largely about a time in American history which was quite different than today," the statement reads. "To be clear Ms. Deen does not find acceptable the use of this term under any circumstance by anyone nor condone any form of racism or discrimination."

But now all eyes are on Deen to address the issue publicly.

"We would consider her a friend," Today's Al Roker said after learning Deen pulled out of her appearance. "We would hope that she'll reconsider because she really needs to address this."
To be clear, during the deposition, Paula replied "yes, of course" to the question about using the n-word, and then she added: "It's been a very long time. But that's just not a word that we use as time has gone on, things have changed since the '60s in the South. And my children and my brother object to that word being used in any cruel or mean behavior. As well as I do…Bubba and I, neither one of us, care what the color of your skin is… It's what's in your heart and in your head that matters to us."
As I said yesterday, I can't defend her anymore and I can't be a Paula apologist anymore. But I will say that it was better for her to be honest and admit that she used the n-word in her deposition and try to couch it in an explanation… as opposed to blatantly lying about it. I think it would be smarter for her to actually sit down and do some big interviews where she really tried to explain herself. If it's a matter of "the 1950s and 1960s were a different time in America," that's certainly one explanation. But if she has a current history of saying racist, sexist, ridiculous things, then just come out and do full disclosure, explain yourself, tell your story and apologize profusely.
UPDATE: Okay, Paula released a video apology and it is the most bizarre thing I've ever seen. Why is it so edited? For the love of…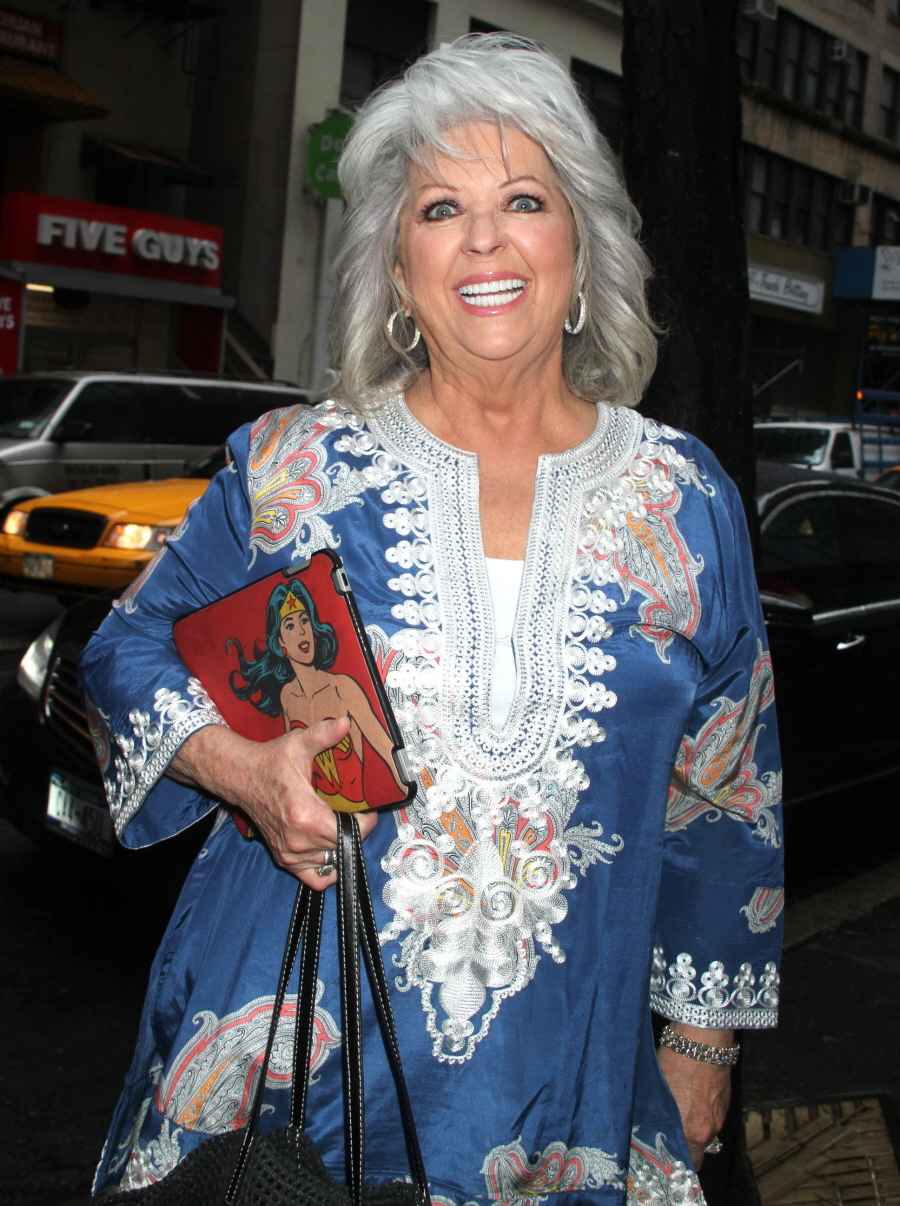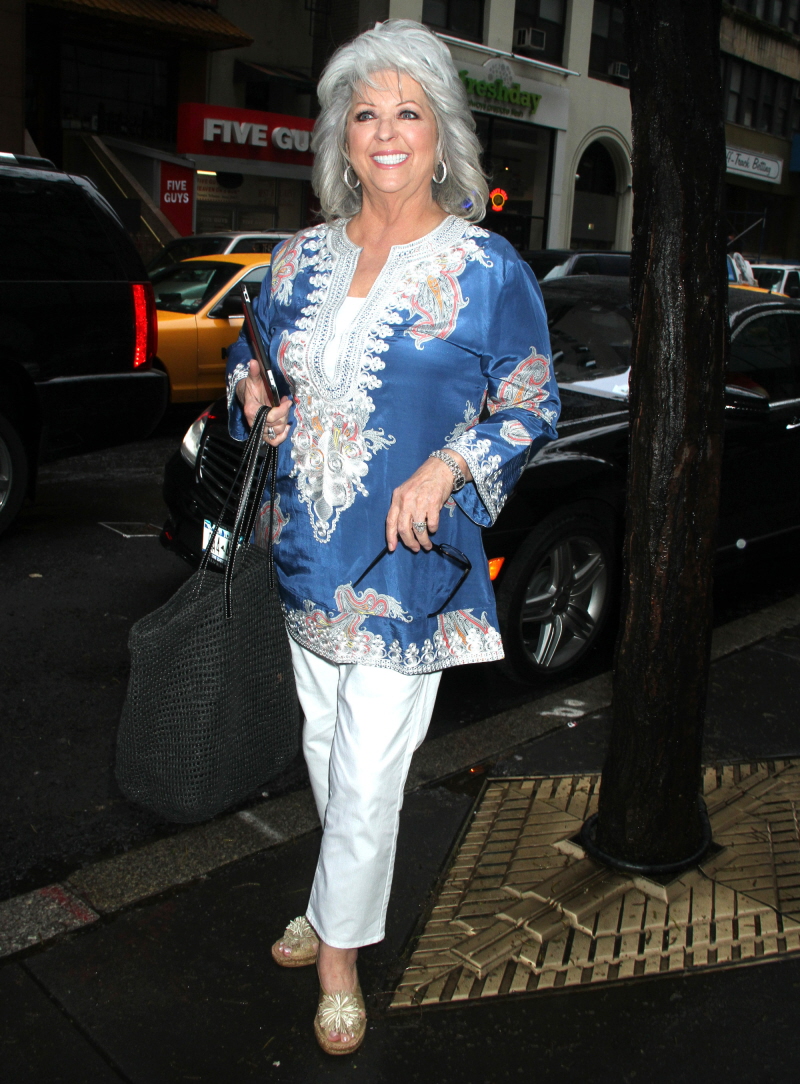 Photos courtesy of WENN.