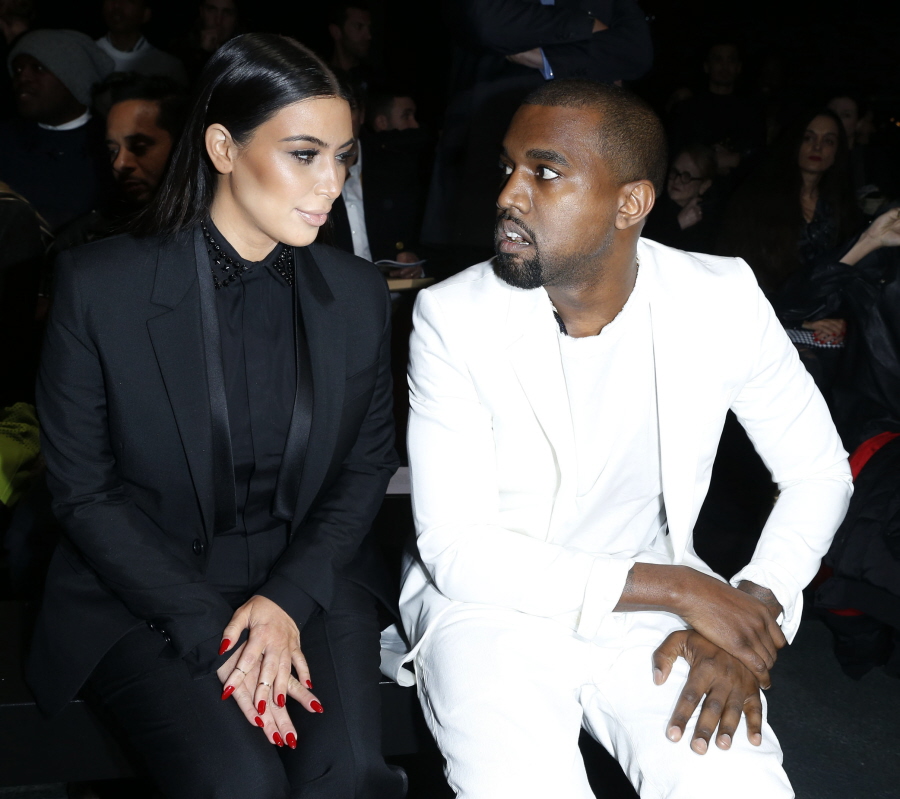 There were a lot of rumors last week that Kim Kardashian was "disappointed" that Kanye West hadn't given her a blinged-out "push present" after she gave birth to baby girl North West (ugh). I'm not sure how much stock I would put into those rumors though – after all, North did come early and if Kanye was going to give Kim a present, he might not have had it prepared so early. But what if Kanye was prepared to propose to Kim after she gave birth? Well… I wouldn't be surprised, quite honestly. And The Daily Mail/The Sun says that Kanye DID propose. With a black diamond.
Kanye West proposed to Kim Kardashian after she gave birth to their daughter North, it has been claimed. The 36-year-old rapper asked the reality star to marry him just days after the couple welcomed their first child, The Sun reports. The pair are said to be planning a September wedding in Paris.

While Kanye is said to have asked Kim to marry him without an engagement ring he is said to have spent £500,000 on a rare black diamond ring, as a gift to mark the birth of their child.

A spokesperson for Kim was unavailable for comment on Sunday.

Kim gave birth to her first child Saturday 15 June – a month ahead of her due date. Mail Online exclusively revealed that the reality star had been admitted to hospital in Beverly Hills the night before. Kim had taken out a birthing suite at Cedars-Sinai Medical Center – a hospital of choice among many celebrities including Britney Spears, Victoria Beckham and Jessica Simpson.

The reality star is said to have splashed out more than $100,000 on her four day stay at the hospital.

A source told The Sun; 'Kanye wasted no money in making sure Kim had the best of everything while she's in hospital. He has spent half a million on a ring as a push present and had it designed months ago in preparation. He's even more in love with her now than ever and they can't wait to get married.'

Kim only finialised her divorce from her second husband Kris Humphries earlier this month after a long and bitter legal battle. Their marriage lasted just 72 before Kim filed for divorce in October 2011. Kim was also married to music producer Damon Thomas from 2000 until 2004.
As I said, it wouldn't surprise me. I'm also not surprised by the idea that Kanye might have been planning to propose after the birth all along, and that Kanye – who views himself as the pinnacle of all style – wanted to design the engagement ring himself. I think Kim will probably be disappointed with a black diamond though – she probably had her heart set on a pink diamond.
Meanwhile, TMZ had a TMI story about Kim and breastfeeding:
Kim Kardashian's breasts have swelled to a record-sized G-CUP following her pregnancy — and sources close to the reality star tell TMZ, she LOVES whipping out her massive new mammaries for baby-suckling time.

Sources tell us, Kim's taking to motherhood like a newborn to a nipple — in fact, she actively looks forward to her "feedings" with baby North West … EVEN CHANGING DIRTY DIAPERS!!! As one source put it, "She does it all."

It's pretty crazy … considering how vocal Kim's been about motherly duties in the past. Back in 2010, she got into hot water for criticizing a mom for breastfeeding at a restaurant.

As for Kanye, we're told he's a natural dad — "No one has ever seen him like this."
Well… Kim is being a doting mother… for now. We'll see how it is six months from now. A year from now. Maybe Kim will be like Kourtney, who really did "grow up" and become a decent mom after Mason. Or maybe North West is just going to be raised by nannies while Kim follows Kanye around while he tours.
UPDATE: People Mag says Kanye didn't propose.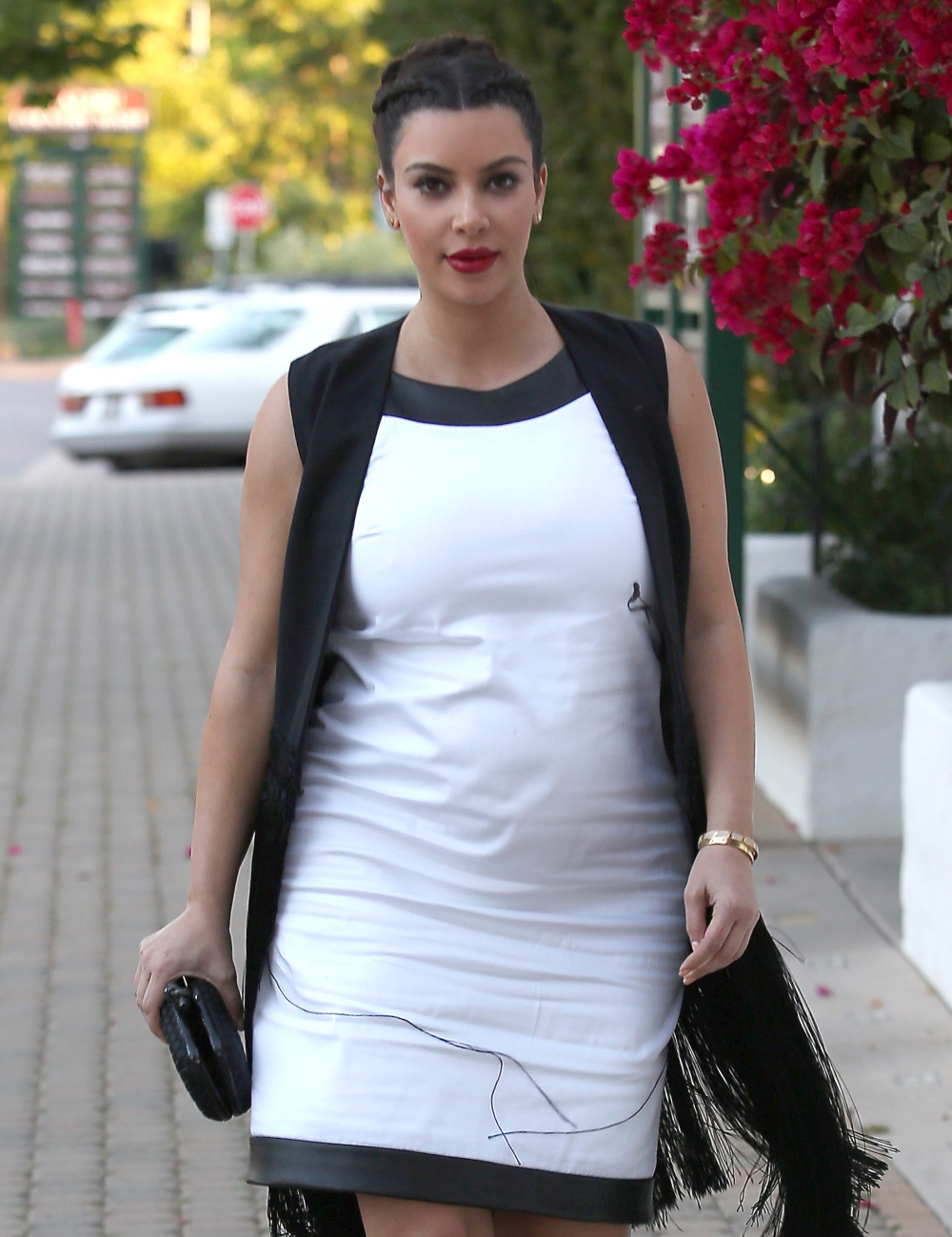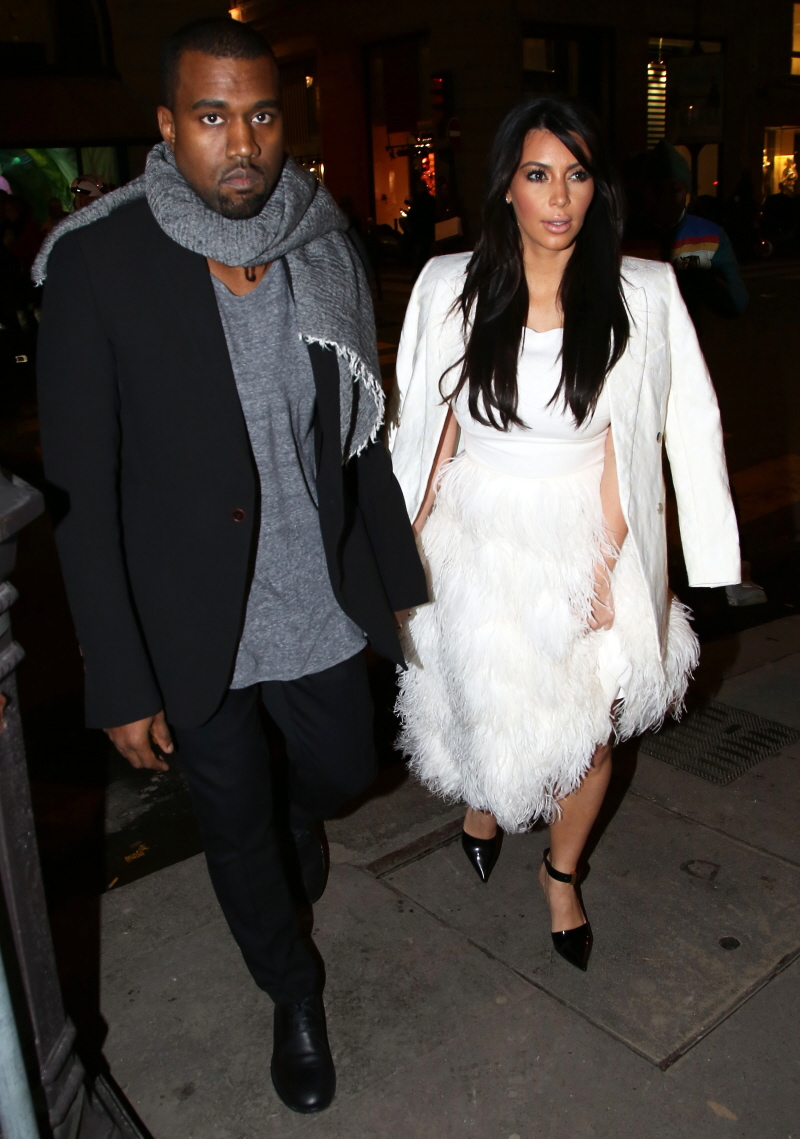 Photos courtesy of Fame/Flynet.