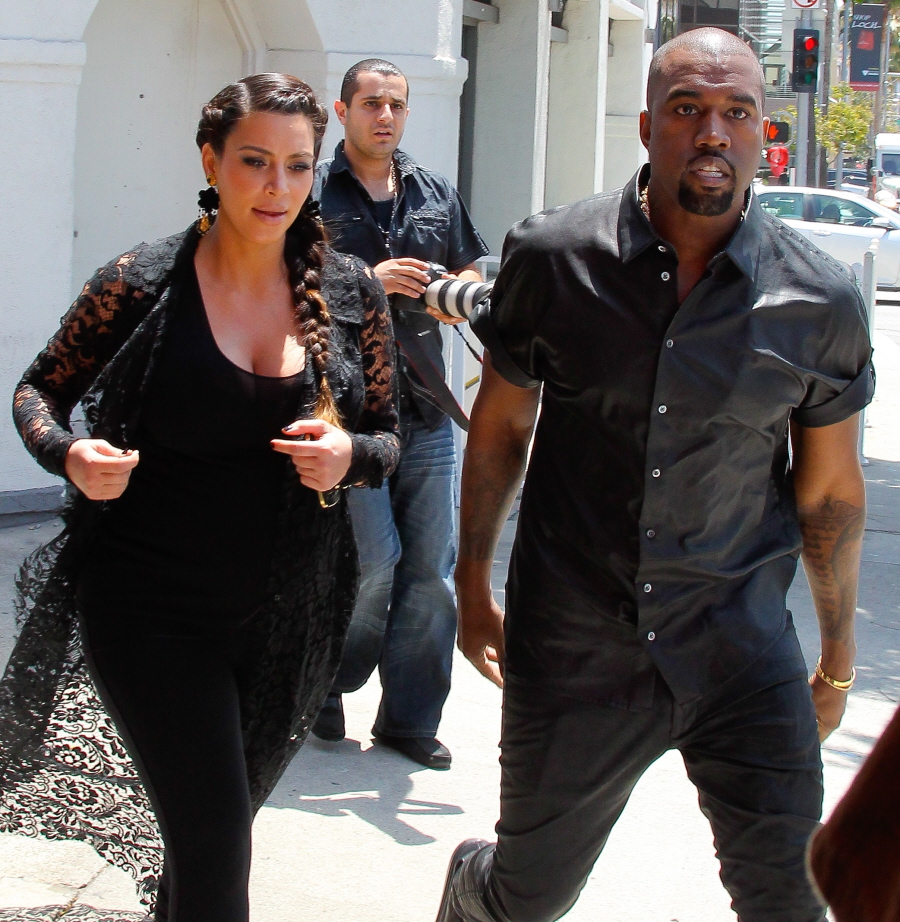 Is anyone else expecting this week's People Magazine cover to be Kim Kardashian, Kanye and baby North West? I'm not sure if it will happen this week, but I do have high hopes. While I imagine Kris Jenner is working the phones, trying to get the best price for the first baby photos, she's probably also fighting with Kanye over creative control of the newest money-maker. And besides all that… North West is SMALL. She was born premature (by anywhere from three to five weeks) and Us Weekly reports that North was less than 5 pounds when she was born:
North West is a tiny treasure! Kim Kardashian and Kanye West welcomed their little girl, nicknamed "Nori" about five weeks early — and, a close source tells Us Weekly exclusively, the reality star and rapper's baby weighed in at 4 pounds, 15 ounces at birth. "She's tiny and perfect," another source tells Us. "She looks just like Kim — with her dark hair and some of her features."

The first source adds that "Kim is breastfeeding," and that "the baby is healthy." Which is certainly a big relief for Kardashian, 32, and West, 36, who endured a frightening medical emergency when doctors at Cedars-Sinai Medical Center in Los Angeles delivered North prematurely on June 15.

"Kim was scared," another insider reveals. "And the doctors had to assure her that even though the baby was early, she was ready."

Thankfully, after getting the all-clear from her medical team, mother and baby left the hospital after a week last Friday, and the happy family — including West — are settling in.

"They are both so in love with their little girl," marvels a pal.
See? The baby might be too tiny for "baby's first photo shoot". They might want to let her gain some weight and stuff. Or, who knows, maybe they won't even sell the first photos. Hahaha. Who are we kidding? Come hell or high water, Kris Jenner will sell those photos. Speaking of, Page Six has an interesting story about Kris and Kanye's relationship – some people think that Kanye hates Kris, but Page Six claims Kris and 'Ye might be closer than we imagined:
Kim Kardashian's mom, Kris Jenner, listened to Kanye West's new album "Yeezus" while the rapper was still putting finishing touches on it in Paris. W magazine reports in its August issue that Jenner — the grandmother of unfortunately named newborn North West — dropped by West's Paris apartment to hear the tunes.

West reportedly played Jenner a track called "Awesome," which is about Kardashian. Kris' reaction?

"Great job!" But West didn't find the compliment as flattering as Jenner intended, and maybe that's why it didn't make it onto the album.

"Great job?" West shot back, raising his eyebrows. Jenner said of another track: "This is amazing!"

In the profile, West dodges questions about his relationship with his reality-star girlfriend until he's asked if he's had any qualms about appearing on her E! series.

"Oh, that's just all for love. It's simply that," he answers. "At a certain point, or always, love is more important than any branding, or any set of cool people, or attempting to impress anyone. Because true love is just the way you feel." But, he adds, "Thoughts and feelings can disagree sometimes."
WWD has more details about the exchange between Kanye and Kris – Kanye allegedly responded, "Great job? Great job, Baccarat, for making a glass that can hold liquid! Great job, belt hoops, for keeping my pants up." Kanye doesn't want critics, he wants supplicants – I guess Kris was supposed to say "this is so amazing, I can't breathe through the epic genius." But here's another hilarious quote – when asked about his odd way of speaking, Kanye told the W Mag writer, "Turn my flea market of information into a beautiful living space." Perfection!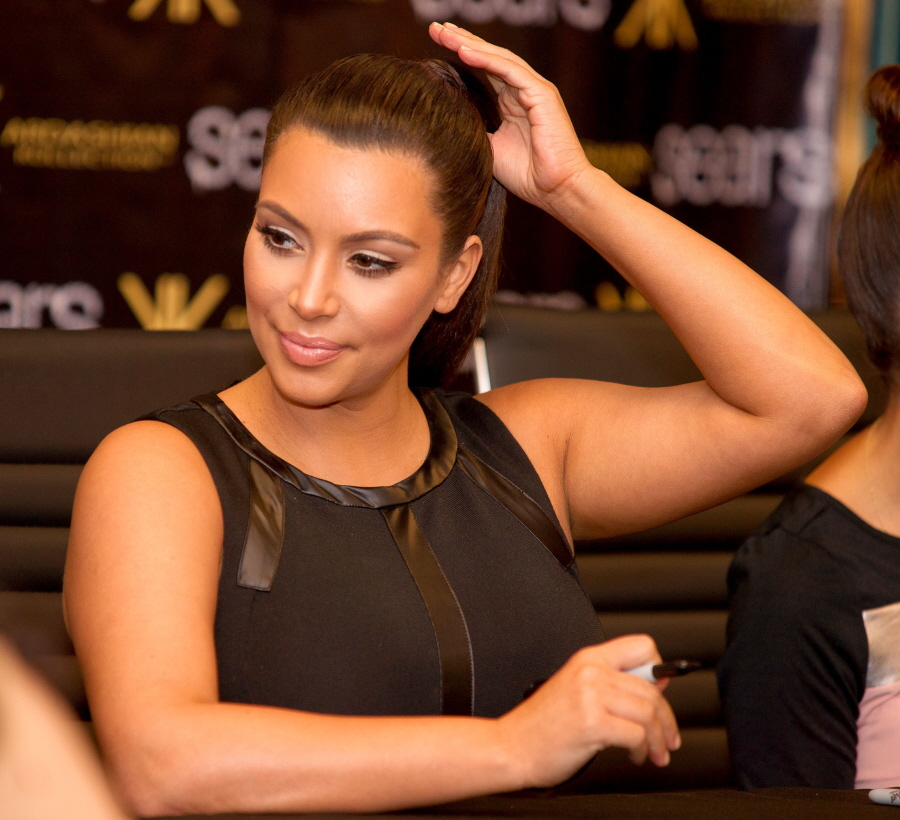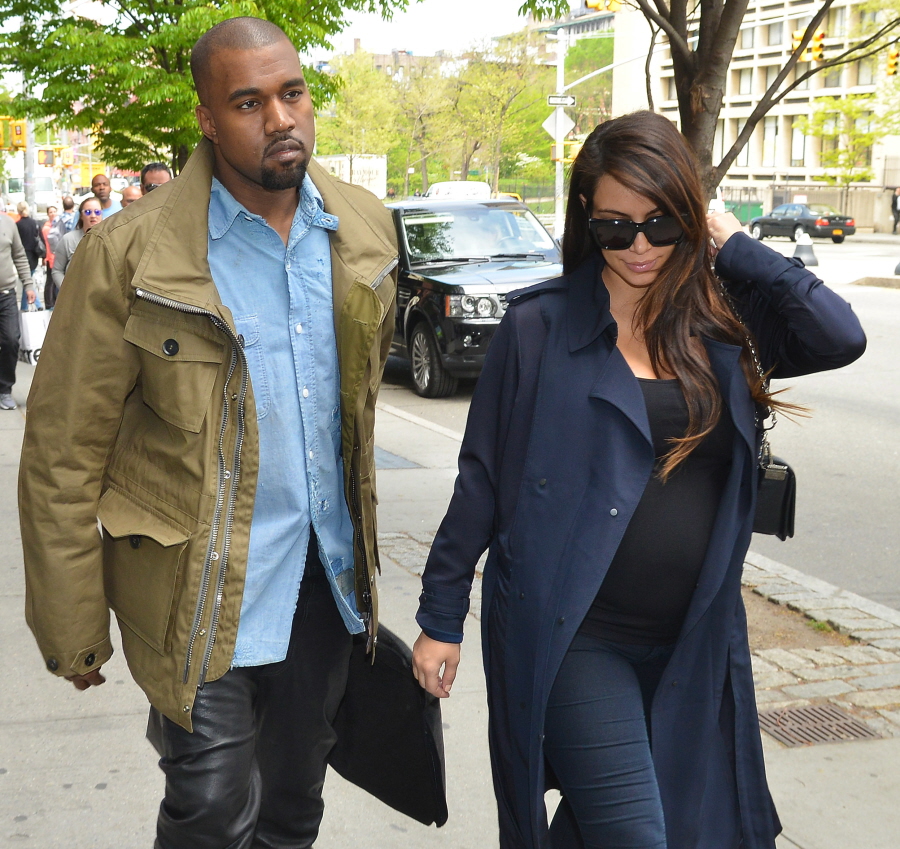 Photos courtesy of WENN.