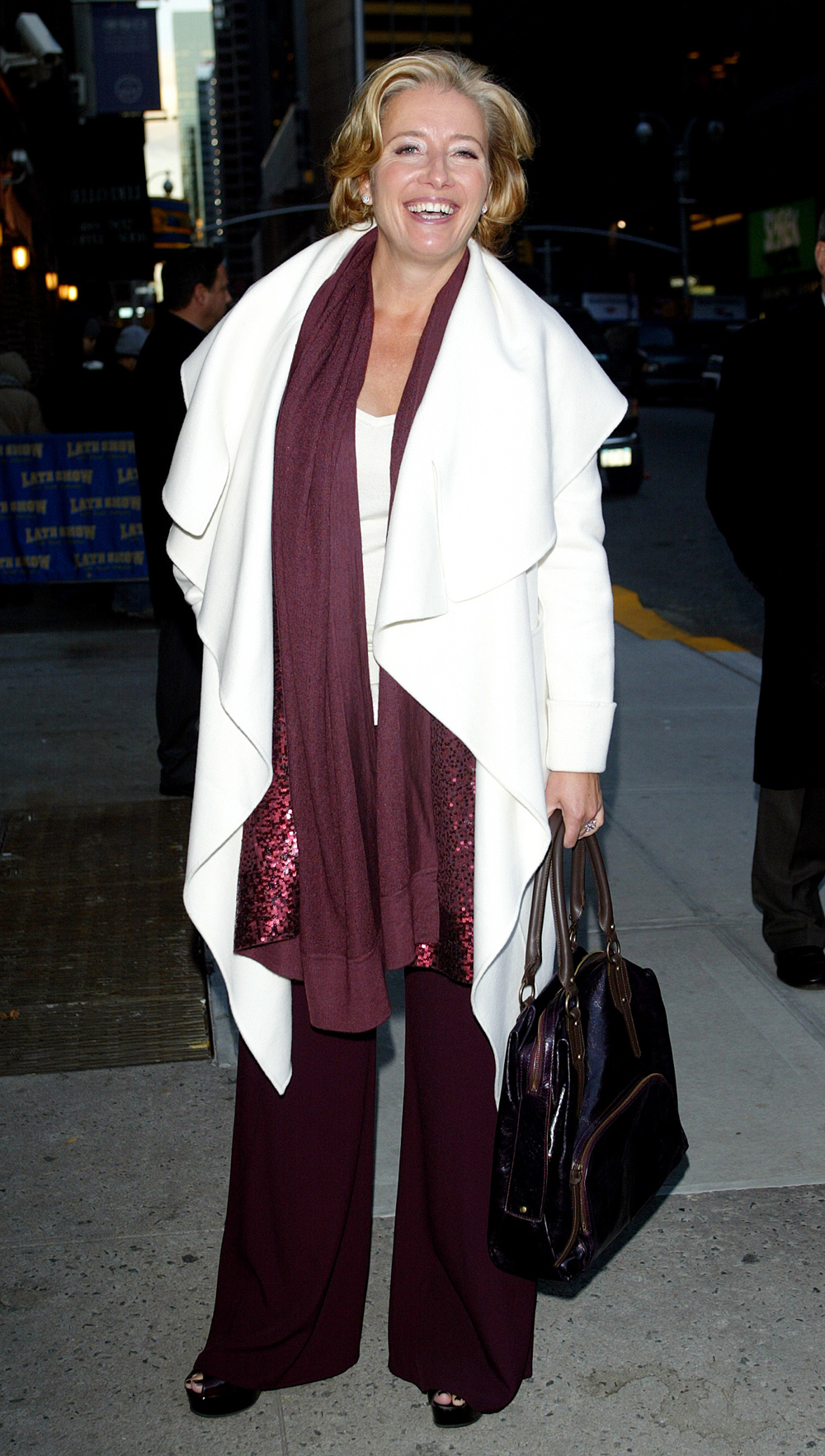 The always gracious, funny, amazing and talented Emma Thompson is adding some new jobs to her resume over the past few weeks. At the Golden Globes, she seemed like the head cheerleader, or den mother, to younger (mostly British) actresses. Now it appears she's adding another title: Defender of Madonna. Thompson recently spoke out about Madonna's immediate post-separation statement that Guy Ritchie was "emotionally retarded".
Actress Emma Thompson felt a rapport with Madonna when the pop superstar publicly referred to her ex-husband Guy Ritchie as "emotionally retarded", because she thinks the same of her spouse, actor Greg Wise.

The Oscar winner admits she was stunned to hear Madonna's comments on stage during her Sticky + Sweet world tour last October (08) just days after her separation from director Ritchie was announced.

But Thompson confesses the singer did have a point about many British males. She says, "I felt very badly for British men when she said that. I thought, 'Well, it's not across the board, but it is true that an awful lot of them are a bit kind of closed down.'"

And Thompson insists the problem lies with bad parenting. She adds, "I blame the class system, which resulted in two centuries of the most appalling parenting you could possibly imagine, with children being sent away to school at a very young age, which is a very odd habit when you think about it…I know that my father was quite reserved with his emotions. And so is my husband, too. I've been with him for 14 years now, and it's sort of like living with a clam. I try and try and try to open the shell, and, yes, after all these years, I have managed to get it very slightly open – and then, sometimes, it shuts again and I have to start all over again."

"Don't get me wrong, I'm fine with it, and very happily married. But it is the way it is."
[From Contact Music]
You see, when she says it, it sounds great. But coming out Madonna's mouth – well, let's just say it didn't seem this thoughtful or pleasant. It's interesting to know that Greg Wise is a bit stuffy. That way, Emma gets to be the crazy-brilliant one. Awesome! But speaking of men who dated Emma Thompson, Hugh Laurie ("House") recently gave an interview to Playboy. He talks about how much fun he and Thompson had when they used to date.
Hugh Laurie looks back on his romance with ex-girlfriend Emma Thompson with fond memories. Laurie was Thompson's first boyfriend at university.

And the House actor – who has been married to wife Jo Green since 1989 – enjoyed dating the Love Actually actress before they both became famous.

He tells Playboy, "Those were blissful days, I must say. We couldn't even imagine a life in Hollywood back then. Hollywood was as distant and impossible as El Dorado.

"It was all about fun. Watching Emma was like watching the sun or wind or some other elemental force. Her talent even then was inescapable."
[From Showbiz Spy]
Sigh. That's how I imagine British men – romantic and lovely, not "emotionally retarded". I wonder why Emma and Hugh ever split up? They were probably very lovely together. I guess she has to make do with Willoughby.
Here's Emma Thompson arriving at the Ed Sullivan Theater for The David Letterman Show in New York on November 17th. Images thanks to WENN.