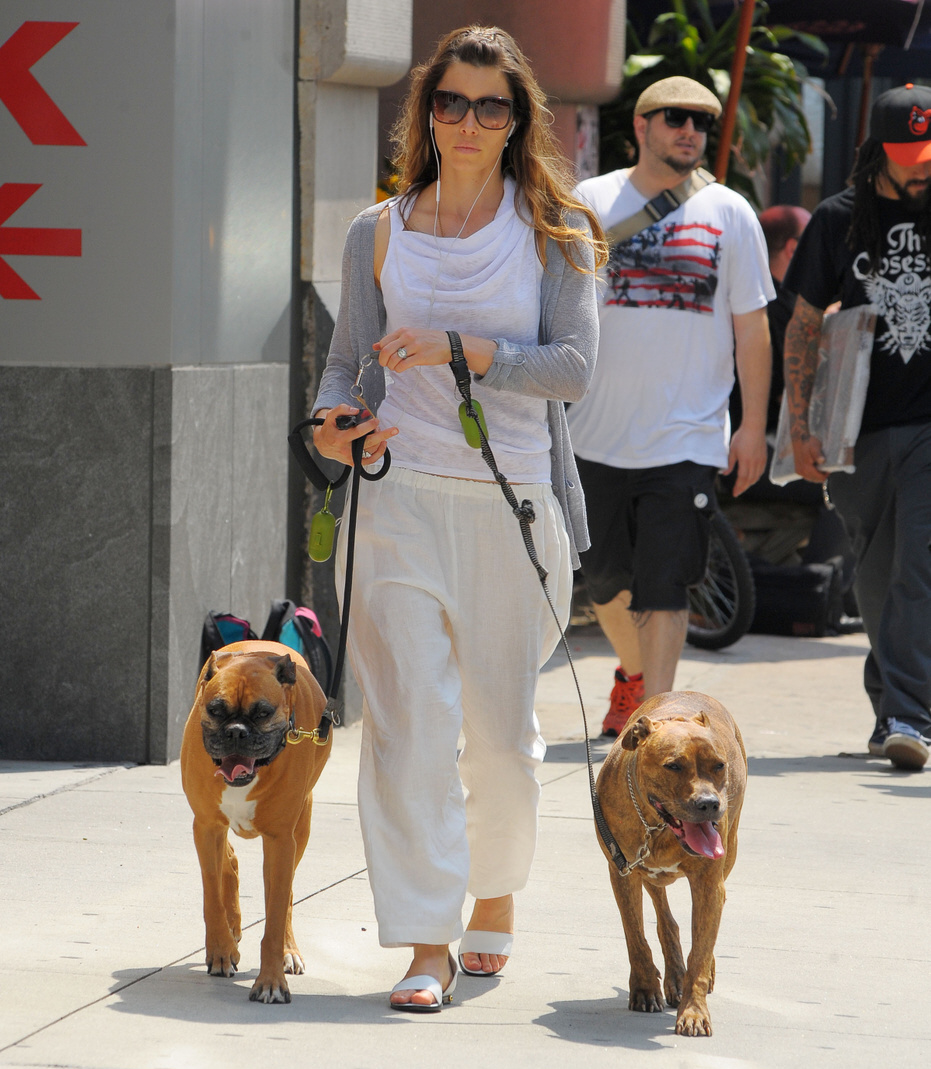 Here are some photos of Jessica Biel out with her dogs yesterday in NYC. We've been getting a lot of photos of Biel and her dogs in NYC these days, so I guess she and Justin are spending their first year of marriage in the city…? Anyway, these aren't the average celebrity-with-their-dogs photos. According to The Daily Mail, Jessica is carrying a remote control for her dogs' shock collars. You can see more photos here.
I actually think one of the dogs might be wearing a shock collar, but not the other one. It looks like the pit bull just has a chain collar, right? And the boxer (?) or boxer-mix is wearing the shock collar. Her dogs always look exhausted, which is something that I've heard dog trainers tell people – if you have active, even aggressive dogs, take them for long walks to exhaust them and sap their excess energy. It's possible that Jessica thinks only one of her dogs has aggression issues, and that's the one with the shock collar.
Earlier this year, Eva Mendes also talked about shock-collaring her big, beautiful Belgian Malinois too – go here to read the older story. This is my problem with the situation: why get these giant, protective, guard/attack dogs if you have to shock-collar them to run errands? It's ridiculous. Although now that I'm looking at those photos of Eva Mendes again, I realize that she's holding the shock collar remote in several photos too. WHY? Why are you taking your dogs out in public to run errands if you're so concerned they'll hurt someone?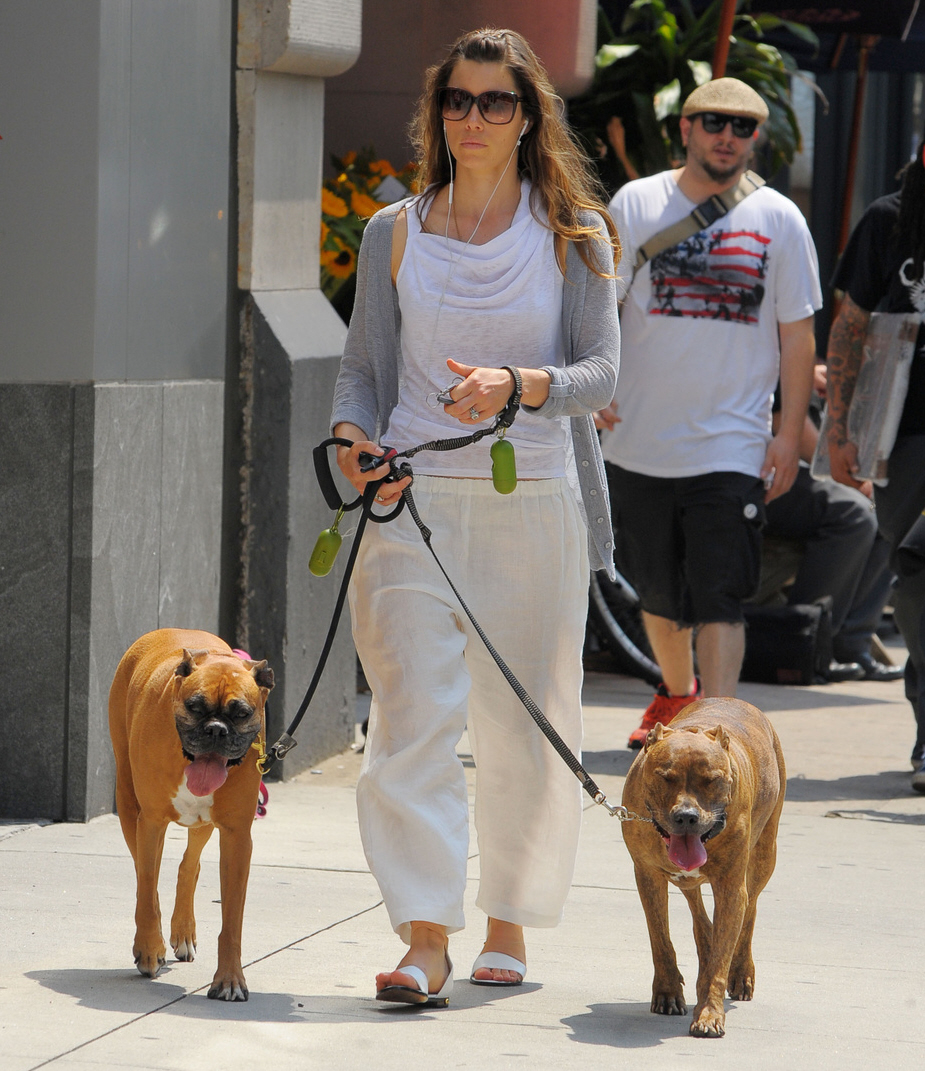 Photos courtesy of Pacific Coast News.