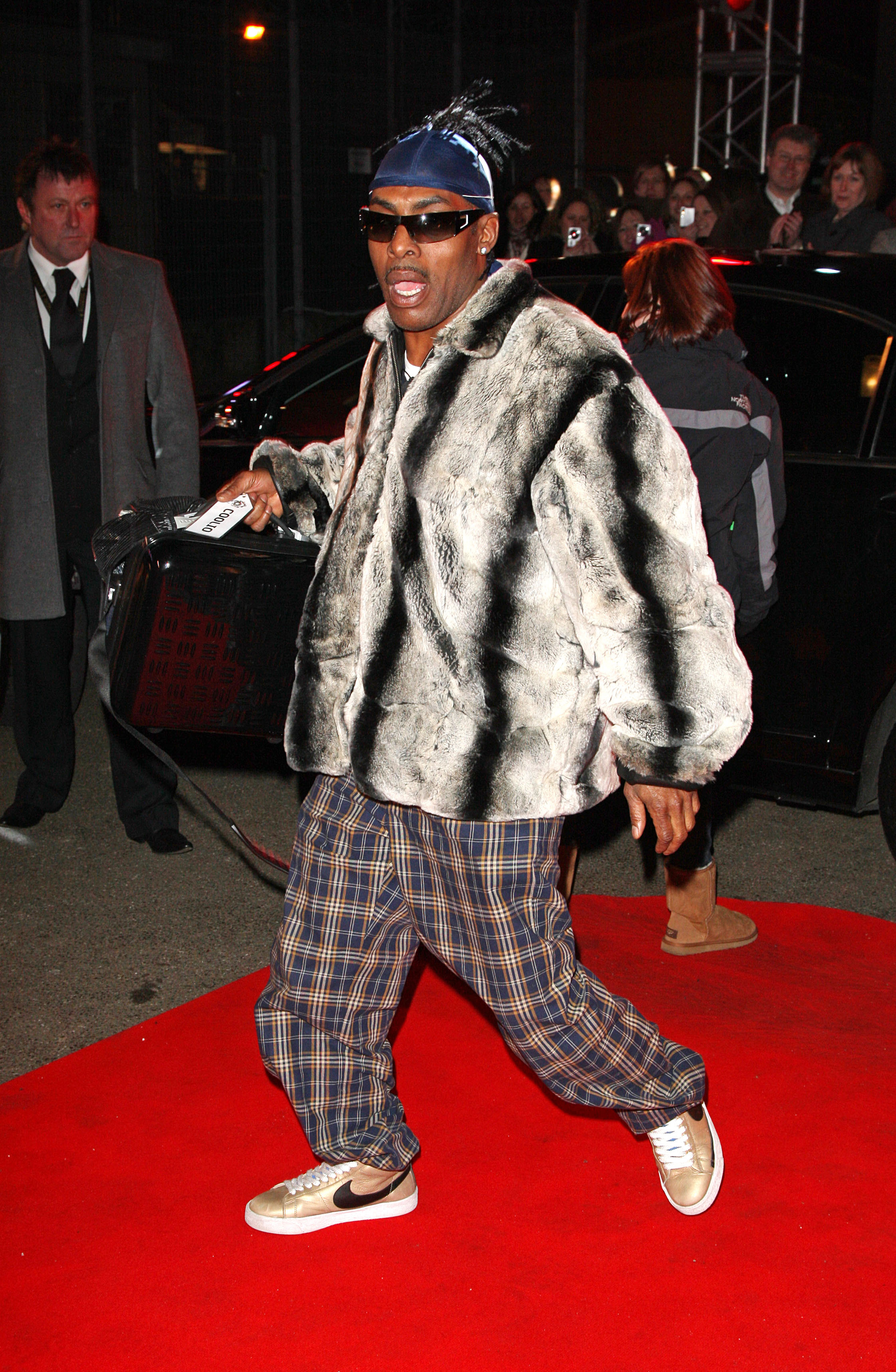 Remember Coolio? He's the rapper who did "Gangster's Paradise" in the mid-nineties. Yeah, that guy. Well Coolio is now a castmate on "Celebrity Big Brother." That's right, they play fast and loose with the word "celebrity." The only other name I'm sure I recognize on the cast list is LaToya Jackson. You see my point here. Even though there isn't a lot of star power behind these celebs, there's at least a lot of crazy. And really, isn't that the most important part of successful reality television?
Coolio is making a name for himself with the rest of the cast. Mostly due to his wild theories about the origins of computers, the lack of human intelligence, and the future-predicting capabilities of movies.
FORGET Microsoft and AppleMac – Coolio reckons computers came from aliens! He told [co-star] Terry [Christian]: "All this technology. You think it came from this planet?… Bulls**t! I don't think men are that smart. I think it came from somewhere else."

An interesting theory from the 45-year-old, who also claimed that films can predict the future. He went on: "Movies are made twenty years before they happen. Look at Face Off with John Travolta. Nobody thought that s**t would happen, but it has… The movie Independence Day – that's gonna happen."

The gangster chef then waffled about pyramids on Mars, before concluding: "Microbiotics, computer science, jet planes – they came from a different planet."

From the sound of things, so did he.
[From The Sun]
Supposedly Coolio is a bit of an instigator on the show, and has upset the other castmates by saying offensive things about violence and women. In fact it sounds like he's putting a lot of work into testing people's good graces. Which makes me wonder if maybe he's just saying this shit to piss people off, start a fight, and/or get attention. I can't help but hope that's true, otherwise Coolio's next stint is going to be in "Celebrity Rehab." Perhaps they'll have a mental health version.
I'm embarrassed to admit I kind of agree with him about "Face Off." And there's a slight chance I had the same thought when I read about the first face transplant a few years ago. But he's still crazier than me.
Here's Coolio arriving at the Celebrity Big Brother 2009 opening night in Borehamwood, England on January 2nd. Images thanks to WENN.