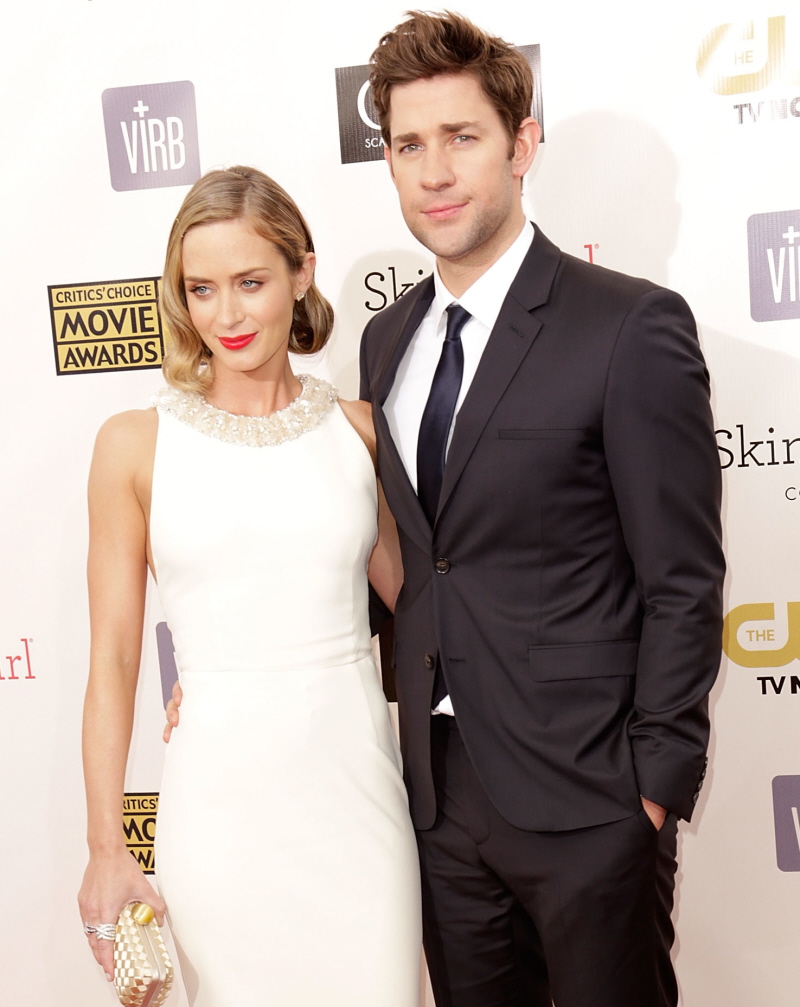 John Krasinski and Emily Blunt's three-year wedding anniversary is coming up in July. Can you believe they've been together that long? They had a quick courtship and engagement, and it seemed like everything fell into place for them. Since then, they've traveled around the world for work and they've managed to balance two active careers with their marriage intact. They're also one of the most popular married couples in Hollywood – they have a wide spectrum of friends, and it feels like they're always vacationing and hanging out with different big celebrity friends. John and Emily just seem like fun, cool people, so it makes sense.
But after three years of marriage and the consideration of their ages – he's 33 and she's 30 – I guess people are starting to tap their watches and mutter things about biological clocks. For what it's worth, I think Krasinski seems like he really wants kids and he's wanted them for a while. But Emily has always seemed at best ambivalent and at worst hostile to the idea of getting pregnant. While that's her choice – of course – I do wonder if John and Emily really discussed their family plans before they even got married, you know? Because it seems like they've never been on the same page about that one issue. Well, now the inevitable tabloid stories have begun:
John Krasinski won't be on diaper duty anytime soon – because his wife, Emily Blunt, refuses to get pregnant! While Emily, 30, and John, 33, seem to be the picture of Hollywood bliss, sources say they're at odds over starting a family.

"John is desperate for a child," a source tells Star. "But Emily is afraid. Her mom had a very difficult pregnancy and she's convinced she'll have the same."

But all hope is not lost: friends say they might adopt next year.
[From Star Magazine, print edition]
Adoption would be great. If she's freaked out about pregnancy but she's open to the idea of motherhood in general, it seems like adoption is the best solution. I also wonder if Emily and John have struggled with fertility issues. Not that it's any of my business, of course, and not that she has to discuss any of this publicly. Though in interviews, Emily never made it sound like they were really trying to have a baby or anything. So maybe she's simply freaked out about pregnancy, which I personally can understand. Adoption it is. I hope it happens for them.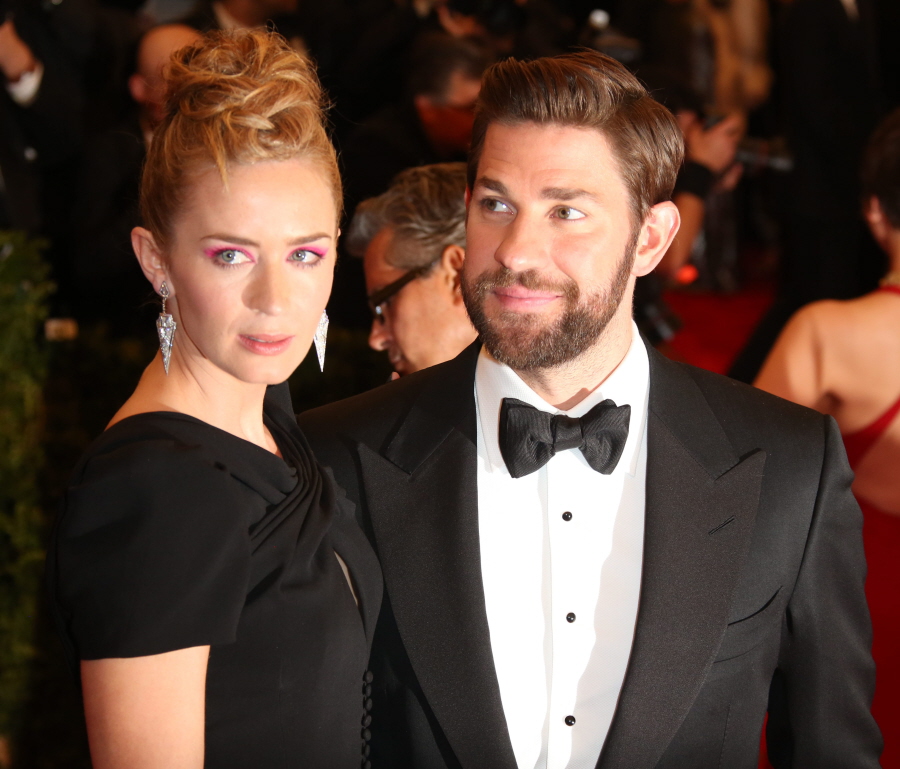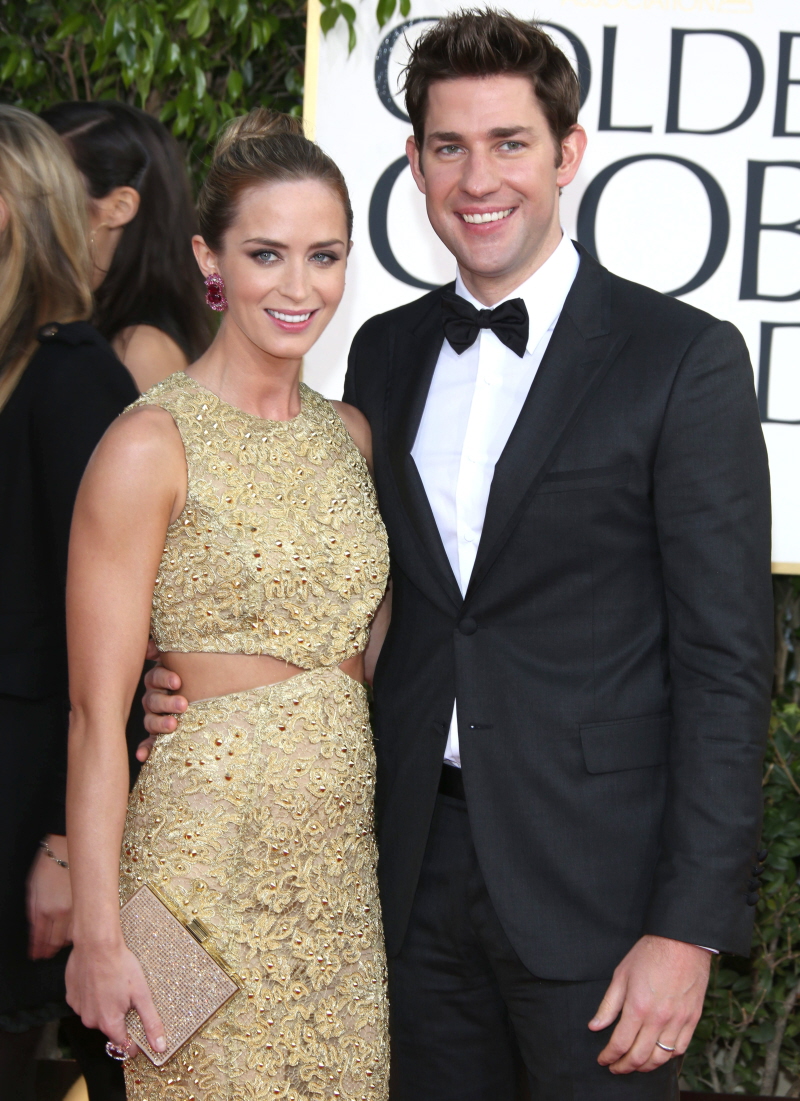 Photos courtesy of WENN.