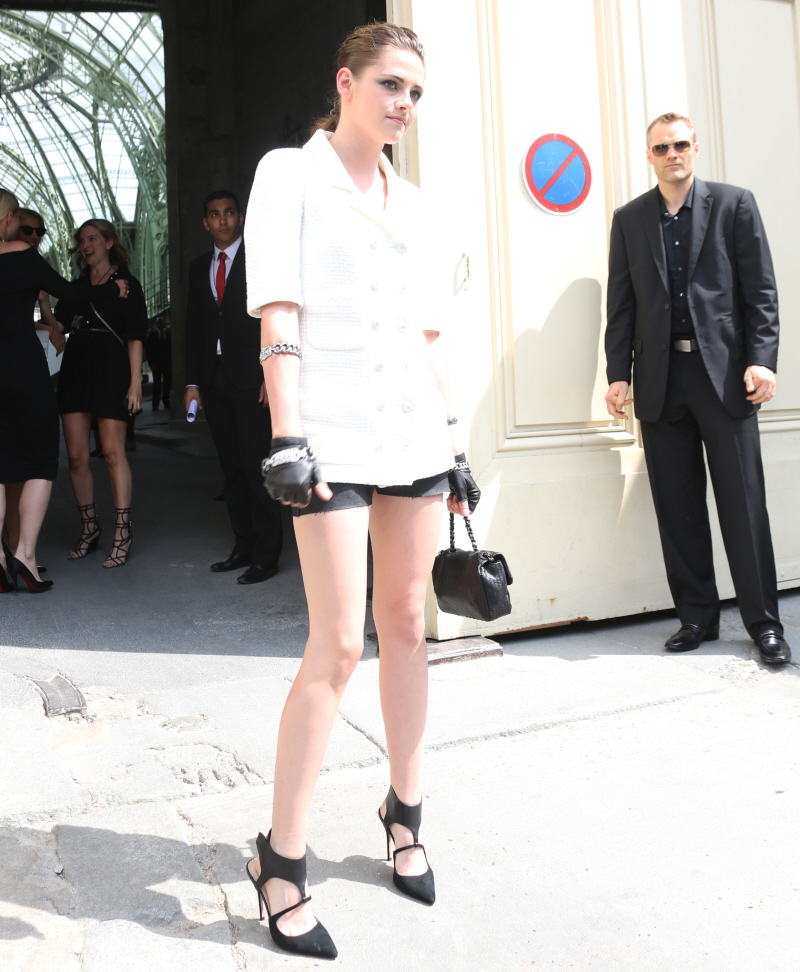 Here are some photos from today's Chanel show for Paris Fashion Week. Surprisingly enough, many of Karl Lagerfeld's normal, go-to fashion girls were not in attendance (where was Vanessa Paradis?! Diane Kruger?!). Instead, we got Rihanna and Kristen Stewart. Those two are somewhat similar in that they both take a "screw this place" attitude towards fame and Hollywood and what's "expected" of them. But both young women are also pretty messy. Granted, Rihanna's "mess" seems a lot more epic than Kristen's on a daily basis – Rihanna parties too hard, doesn't show up to concerts on time, and Rihanna's romantic entanglements are always extreme and chaotic. Compared to Rihanna, Kristen's mess seems rather contained. She had a boyfriend, she cheated on him, he took her back and then he dumped her. She smokes pot. That's it.
Personally, I don't think either woman looked that amazing at the Chanel show. I like Kristen's little white Chanel jacket, but the Madonna-esque gloves are bad, as is the jewelry (what is it?) and those CUT-OFF shorts are tragic. Why is Kristen so obsessed with booty shorts? You can see more photos of Kristen here.
As for Rihanna's look… um… is this a robe? Should it be a robe? Is she wearing anything under it? The pearls don't make it "classy".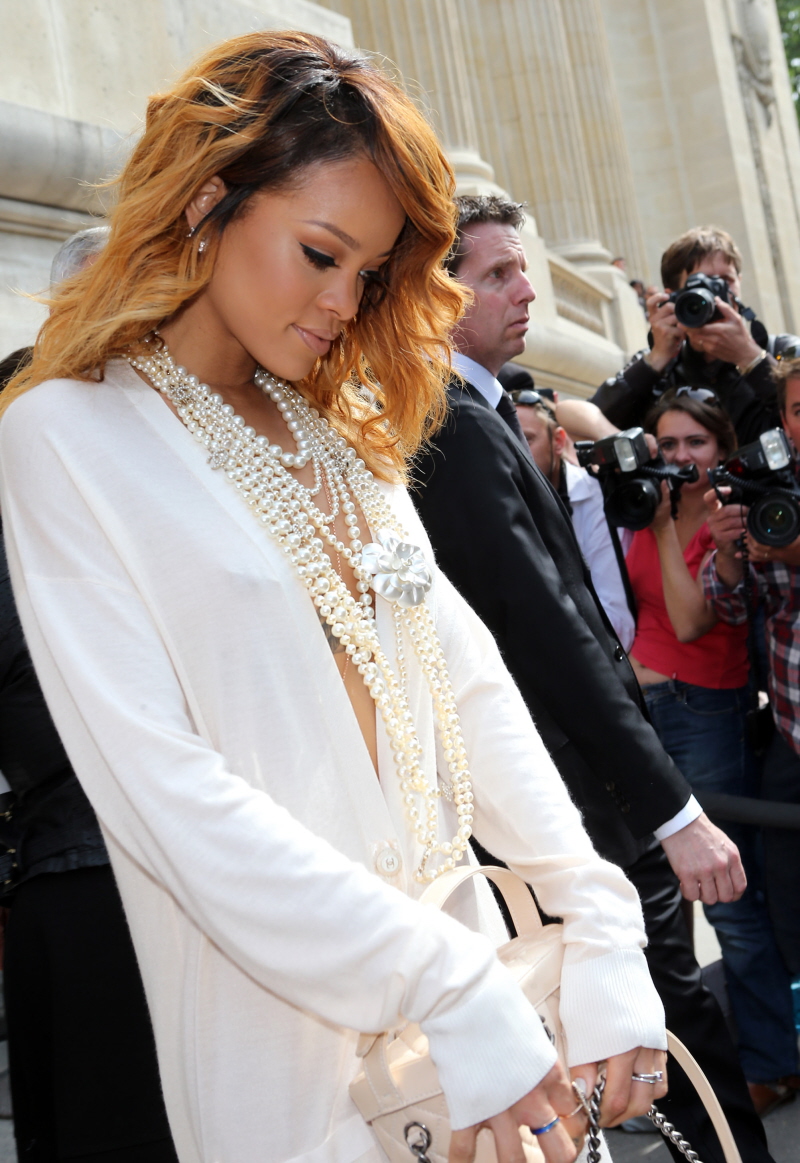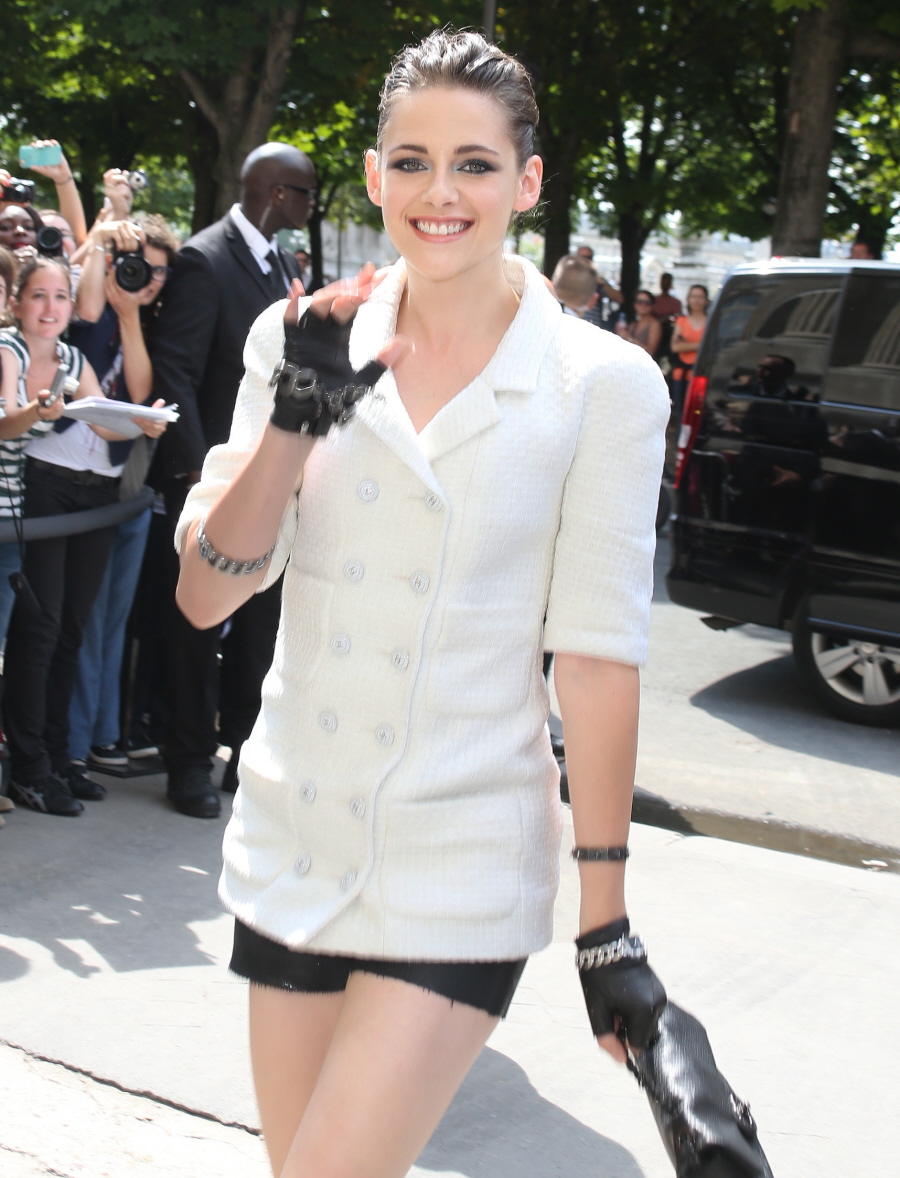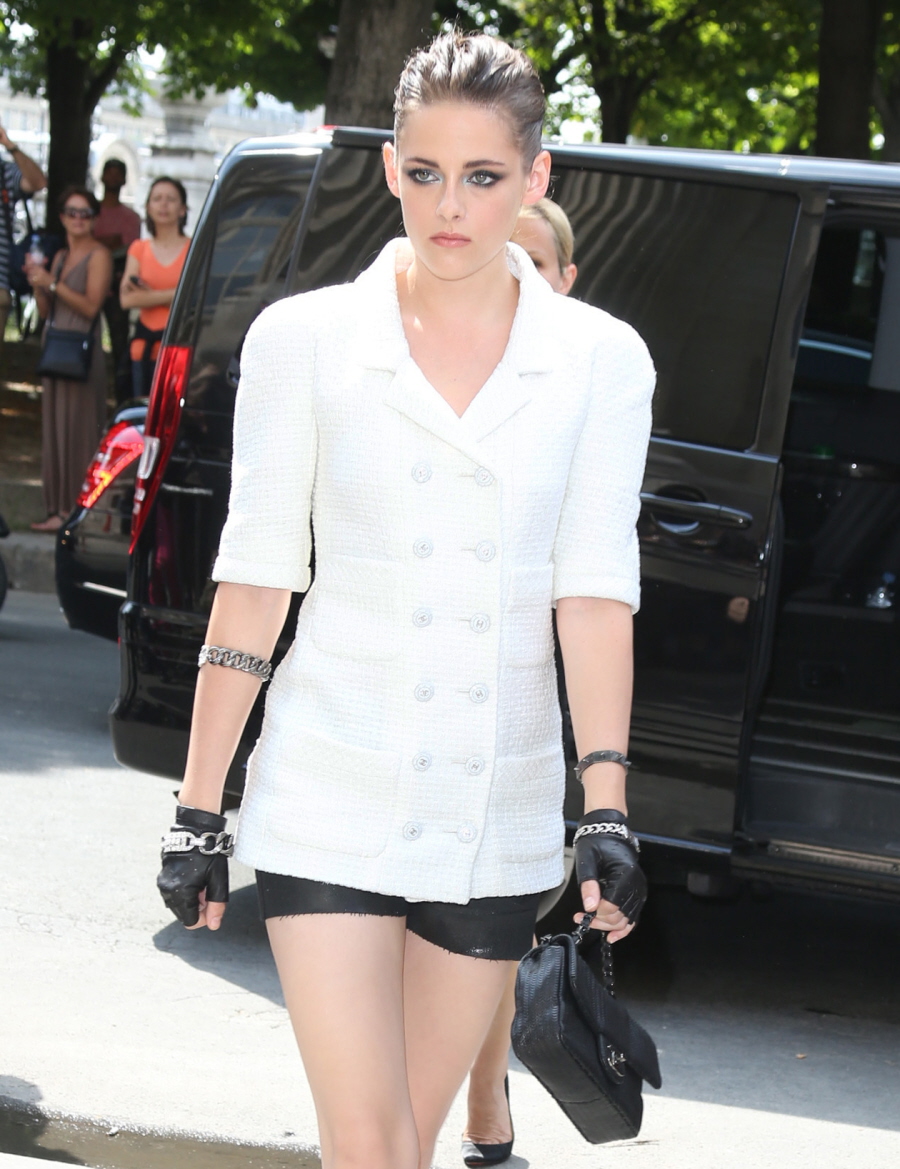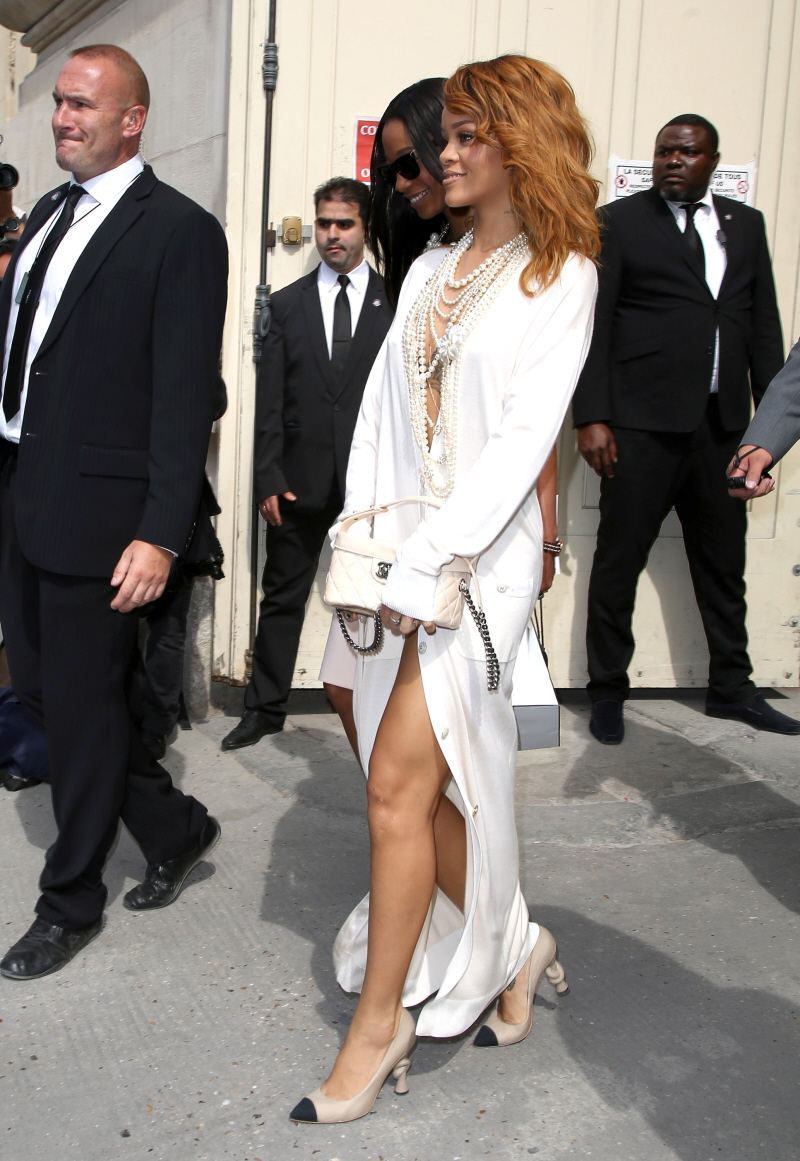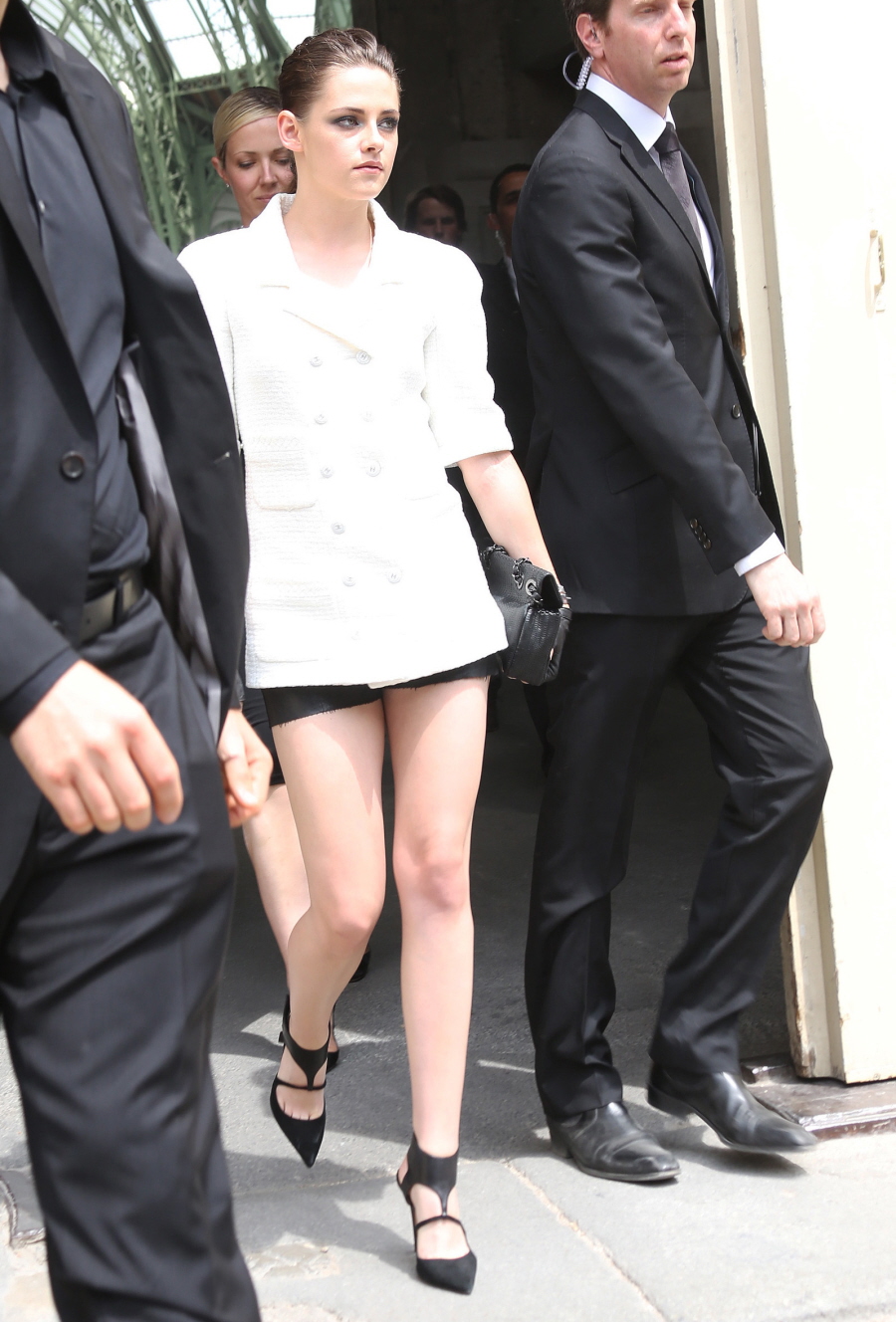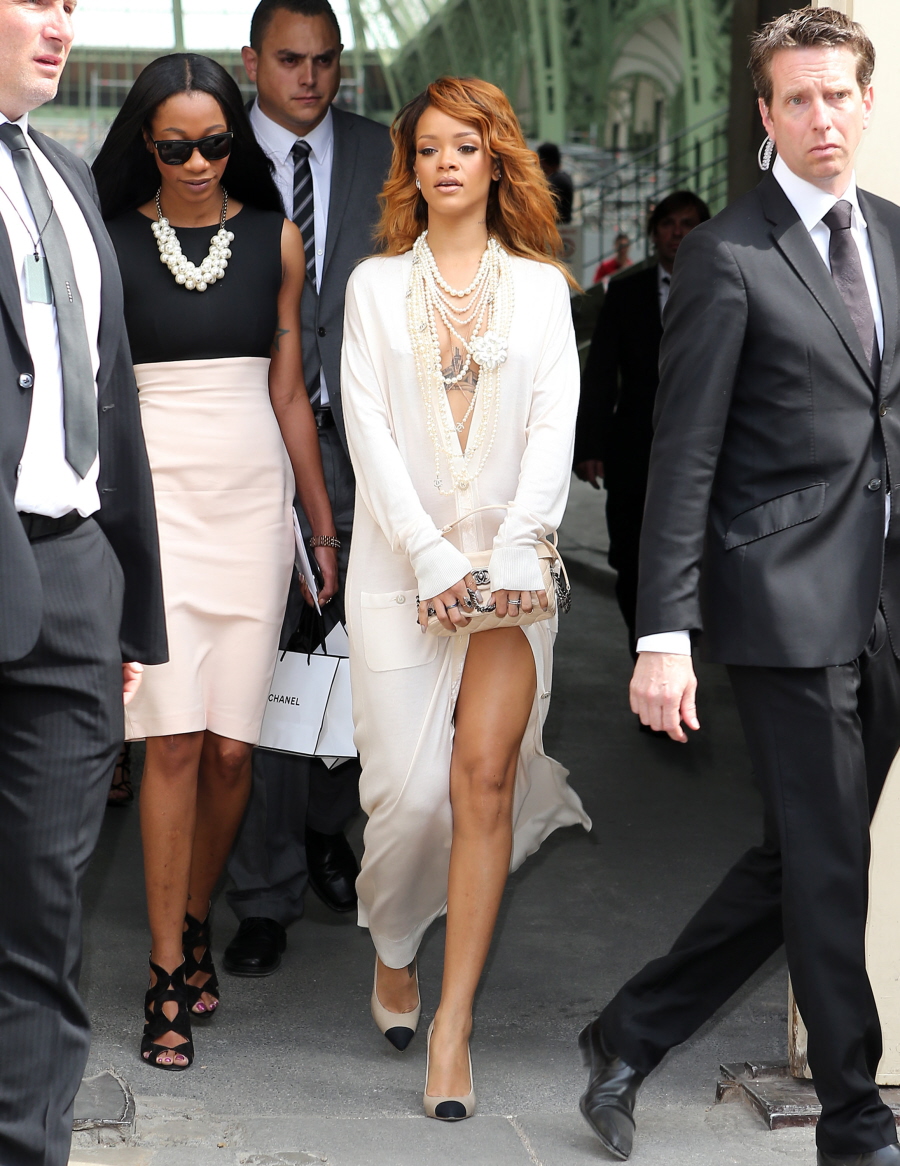 Photos courtesy of Fame/Flynet and WENN.