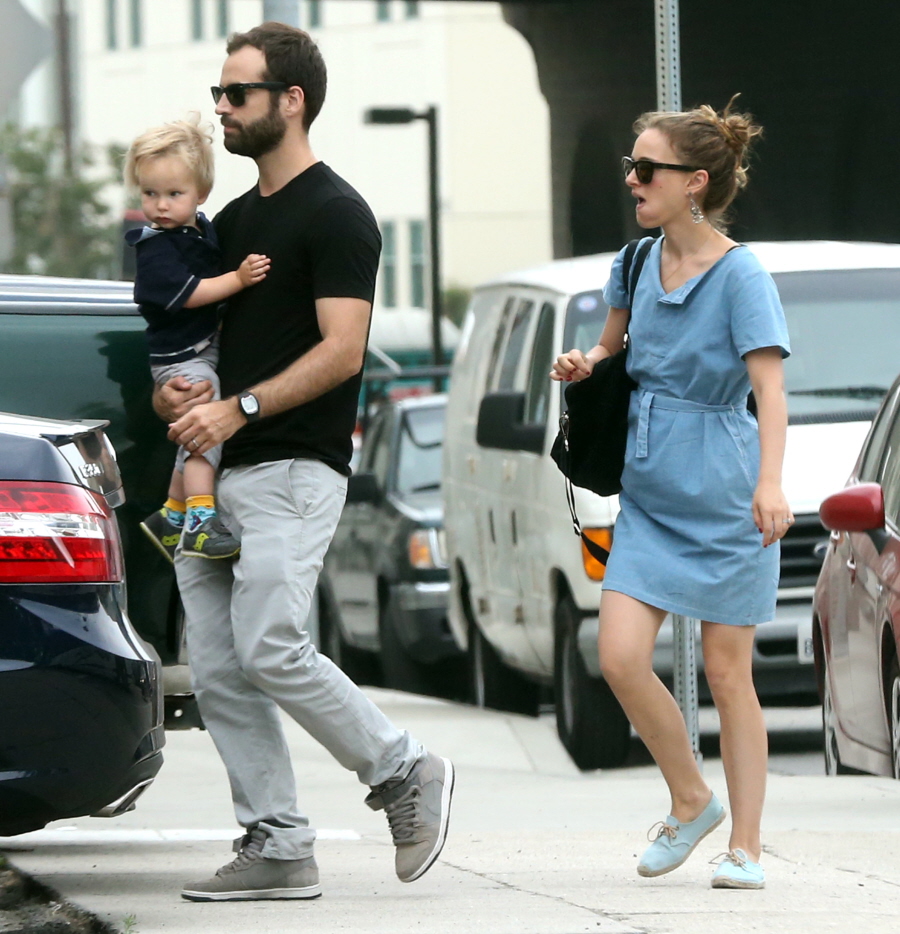 Here are some new photos of Natalie Portman, Benjamin Millepied and little Aleph in LA over the holiday weekend. According to Fame/Flynet, they were doing some shopping in "Little Tokyo" in downtown LA. It makes me wonder… I thought they were moving to France? Was that just tabloid gossip? I really believed that they were moving to France because Benjamin got a really big job offer and Natalie thought it would be easy to use Paris as a home base for her work. Maybe that's still happening and they'll just move there later this year. Or maybe it's not happening at all.
Currently, Natalie seems to be filming Jane Got a Gun in LA. That's according to IMDB – they claim JGAG is still "filming" although it's possible the movie is still on some kind of hiatus while everyone gets their sh-t together. The project has almost a completely new cast and a new director and everything went to hell during the first week of production. Natalie is producing the mess too, and there are tabloid reports that she's not a very good "producer". All I know is that we seem to be getting somewhat regular photos of her lately, and she never looks too stressed out or anything.
Aleph is a cutie too – and Benjamin seems like a hands-on dad. That's nice.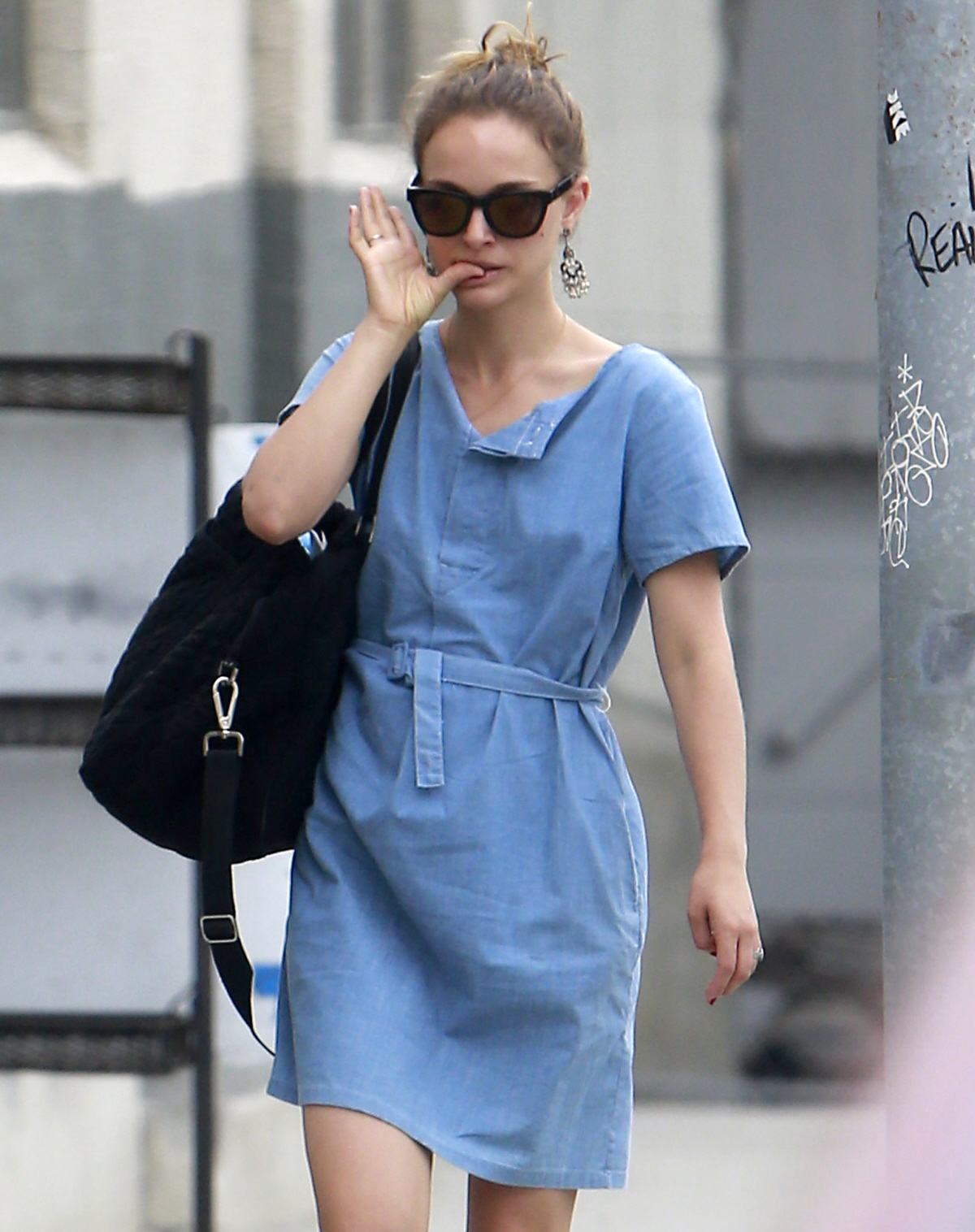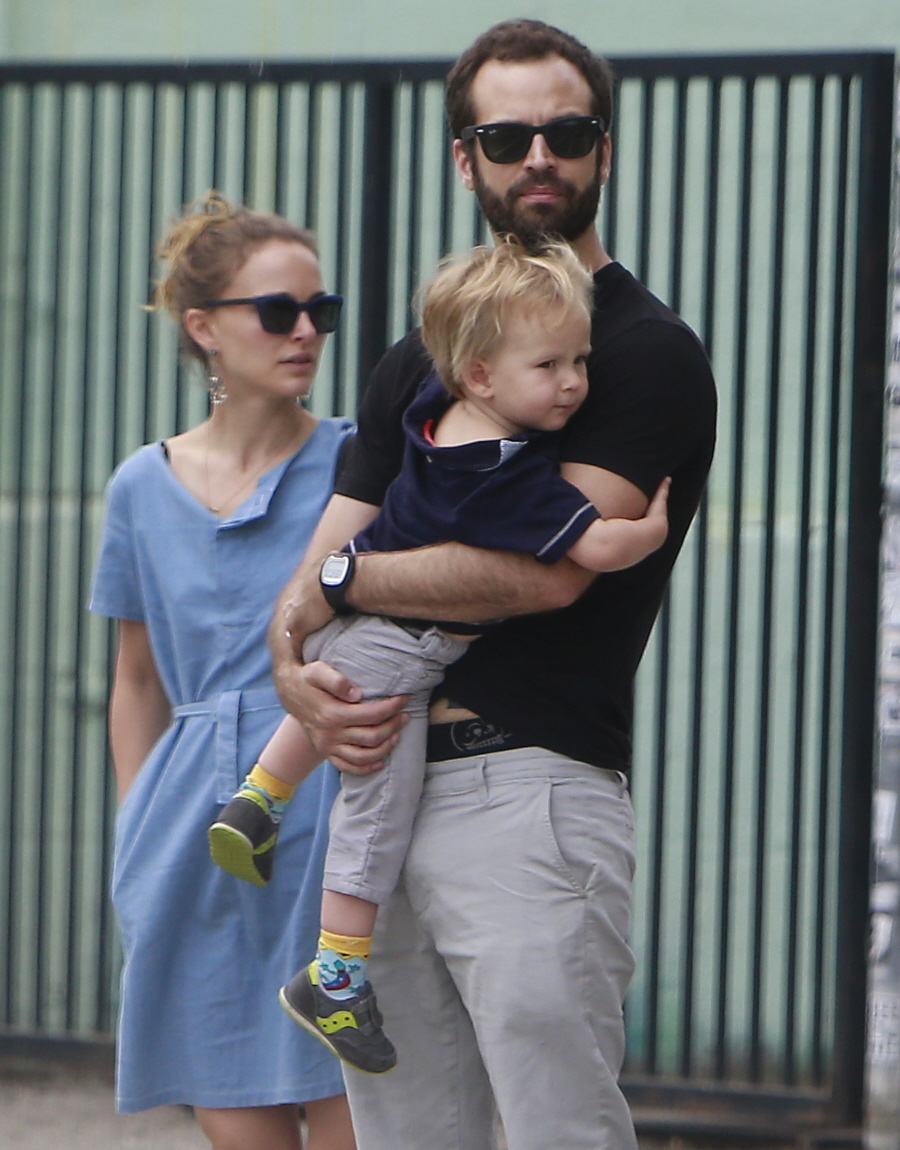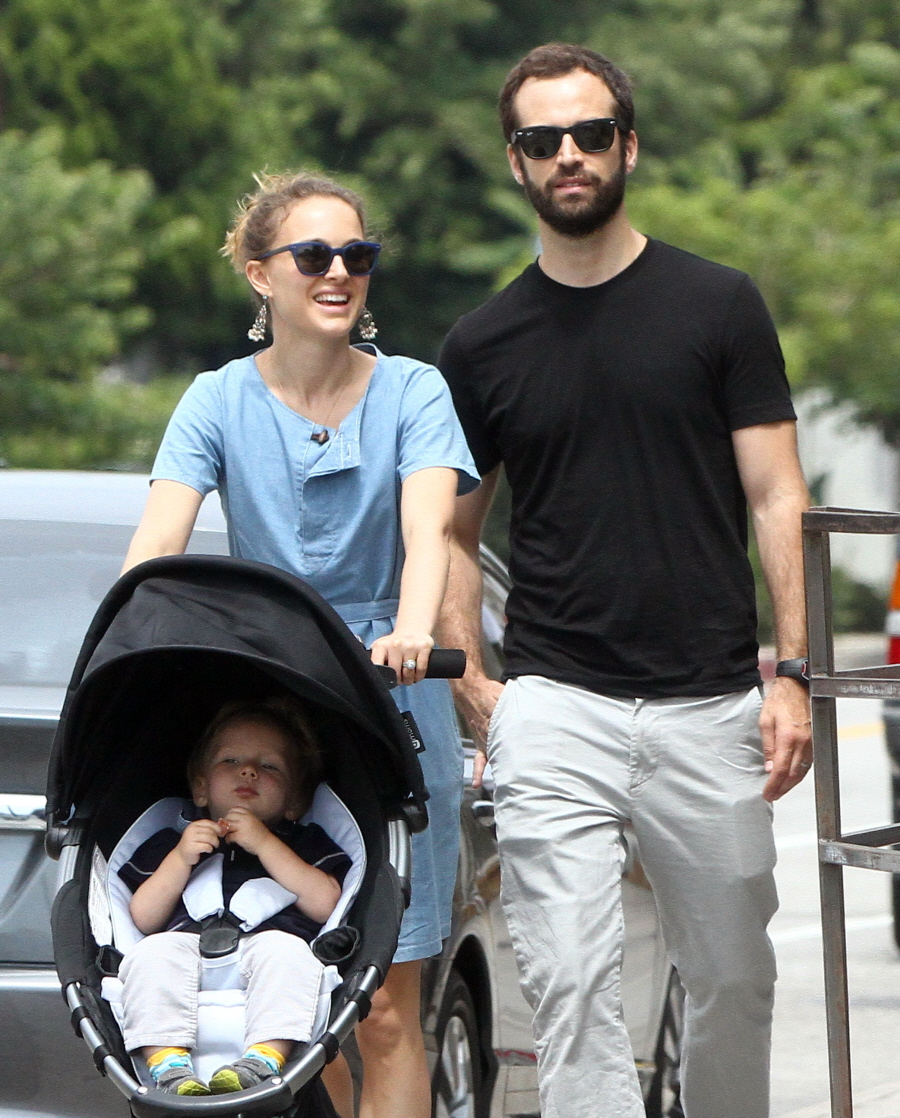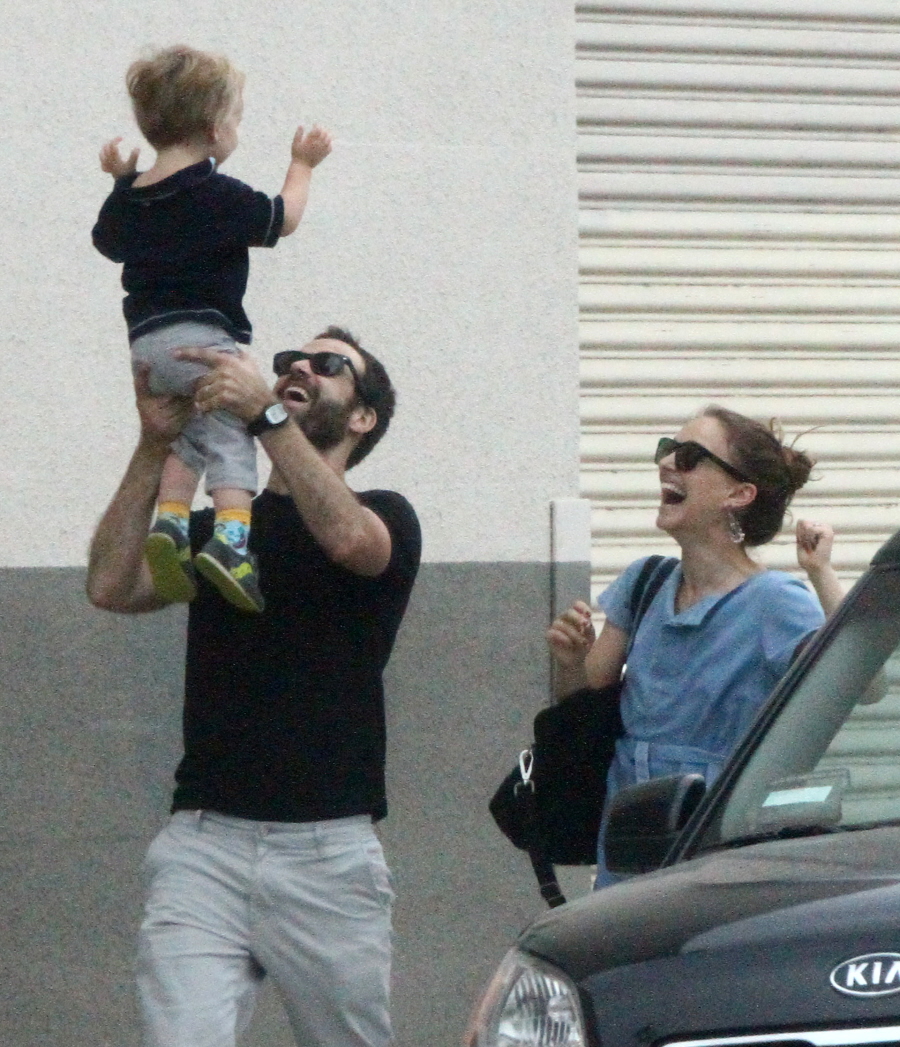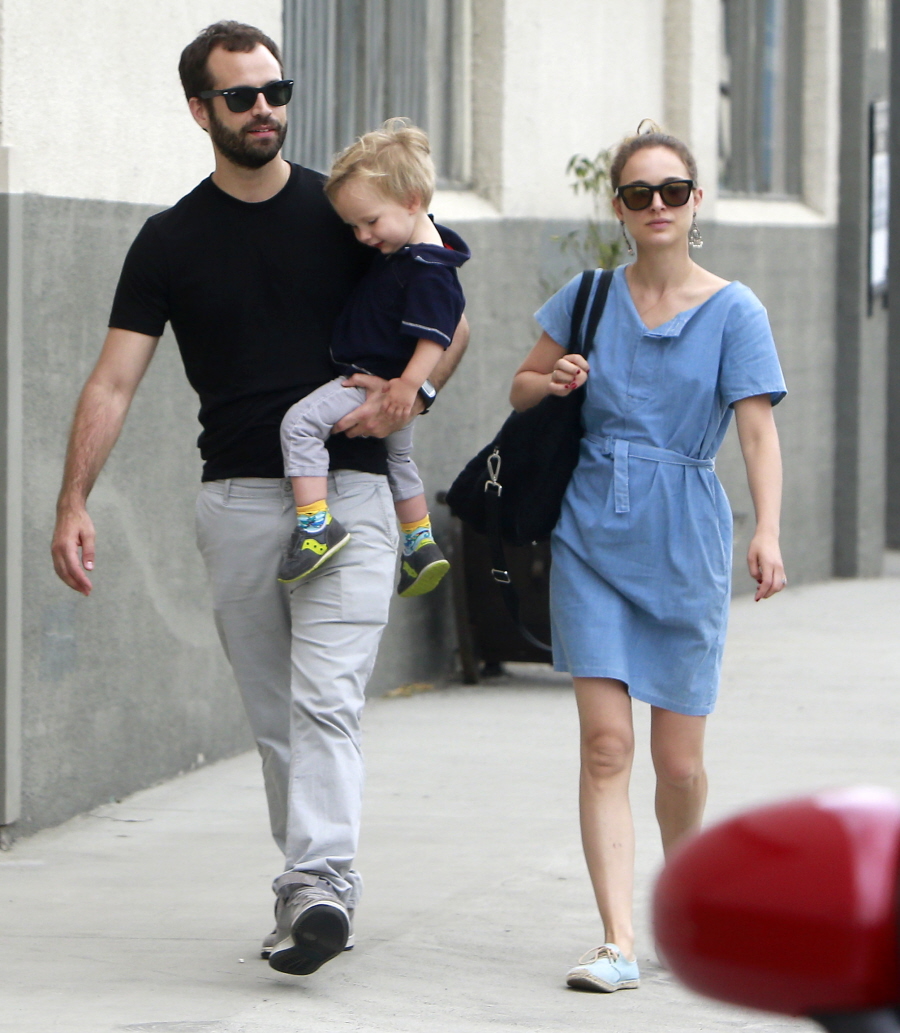 Photos courtesy of Fame/Flynet.