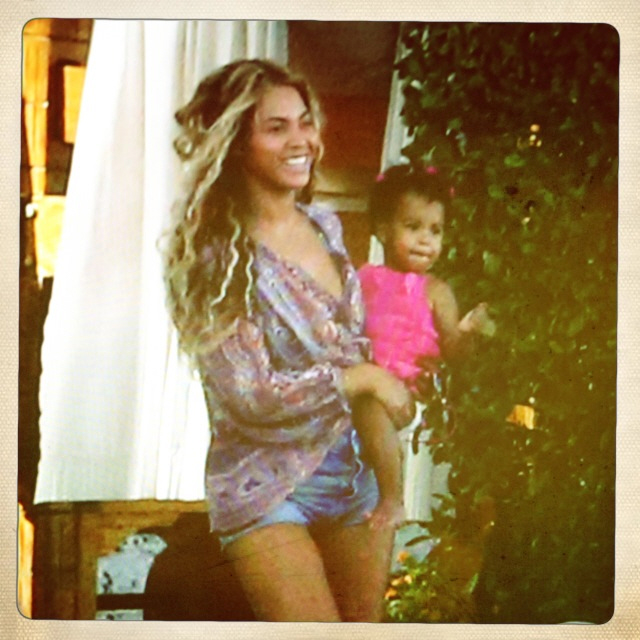 Here are some photos of Beyonce and Blue Ivy from Bey's Tumblr. These are Beyonce-approved photos of Beyonce, provided by Beyonce and that's just fine with me. I always find it interesting – and perhaps more revealing than she ever intends – to see which photos of herself Beyonce chooses to show the world. Beyonce doesn't want to be a meme. She doesn't want you to see her looking anything other than beautiful. But she has no problems posting photos of herself without any makeup, with her hair a mess and looking low-key. I guess Beyonce is confident that she's still really pretty without makeup. And she is.
Blue Ivy is cute too – Beyonce usually only posts photos of the back of Blue's head, but there are actually a couple of pics of Blue's face in this bunch. I think Blue is starting to really look like Jay, but I'm confident that Beyonce's genes will kick in soon enough. The photos all seem to be from some kind of fabulous vacation, and if you go on Bey's tumblr, you'll see more pics of Solange and Tina Knowles too. I guess Jay-Z is the one behind the camera for the photos of Beyonce and Blue?
As for Beyonce's long-awaited album… Beyonce keeps dropping "singles" although it seems like no one really knows that much about the actual album. Super-producer Diplo of Major Lazer gave a lengthy interview to The Sun this weekend, and Diplo basically says that the half-dozen tracks that Beyonce has already released (or partially released) might have already been scrapped from the album. He's definitely throwing some shade on Bey:
Speaking to SFTW in Barcelona before a gig with his group Major Lazer he recalls Beyoncé using their song Pon De Floor for her track Girls (Who Run The World), and trying to persuade her that the sound was old.

"When Beyoncé sampled Pon De Floor it was already in the clubs two years earlier and I told her that," Diplo admits. "She said to me 'No, but do people know this s***?' So I was like 'fine go ahead'. I don't care, I'm in my own world."

… Beyoncé's also been asking for more of his trademark beats. [Sitting] by the pool in his Barcelona hotel he tells SFTW: "I just did two songs for her new album, well, I tried. I think she scrapped the record."

"The record was supposed to be done and they have been hitting me up for brand new ideas. I like to work from scratch, (but) sometimes I get called in to fix songs."
Huh. That's interesting. Beyonce's last album, Four, did not do as well as her previous albums, and she really didn't have any big, career-defining mega-hits come out of that album. That was before Blue Ivy and Beyonce's big comeback and her deal with Pepsi and all of that. There's a lot of expectations for Beyonce's new album, and I wonder if Beyonce isn't just being an anal-retentive perfectionist about everything to the point where she's scrapping songs for not being up to her idea of herself as some kind of "hit-machine".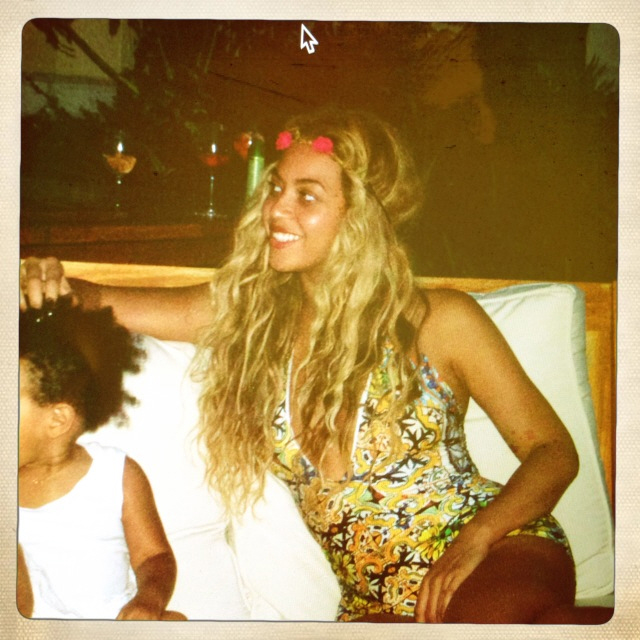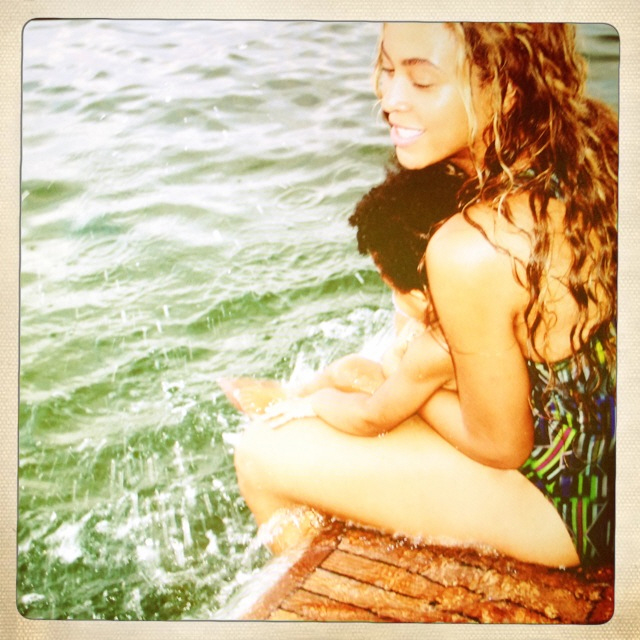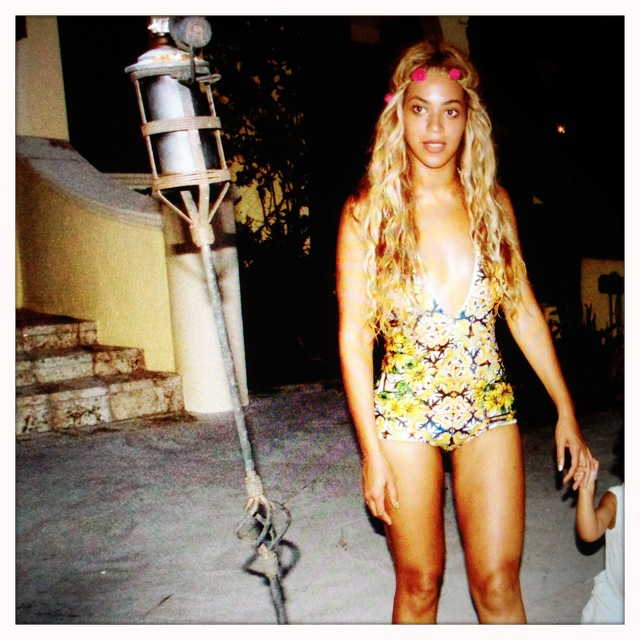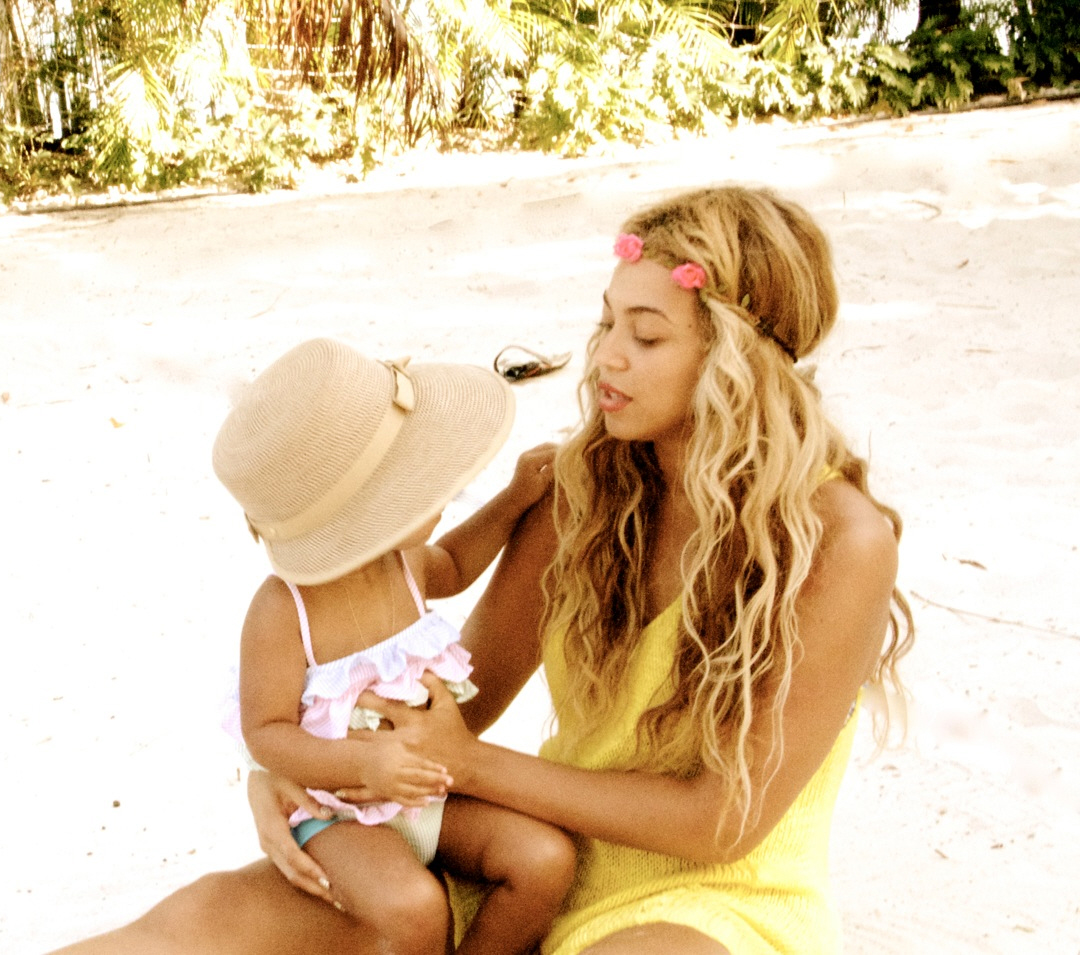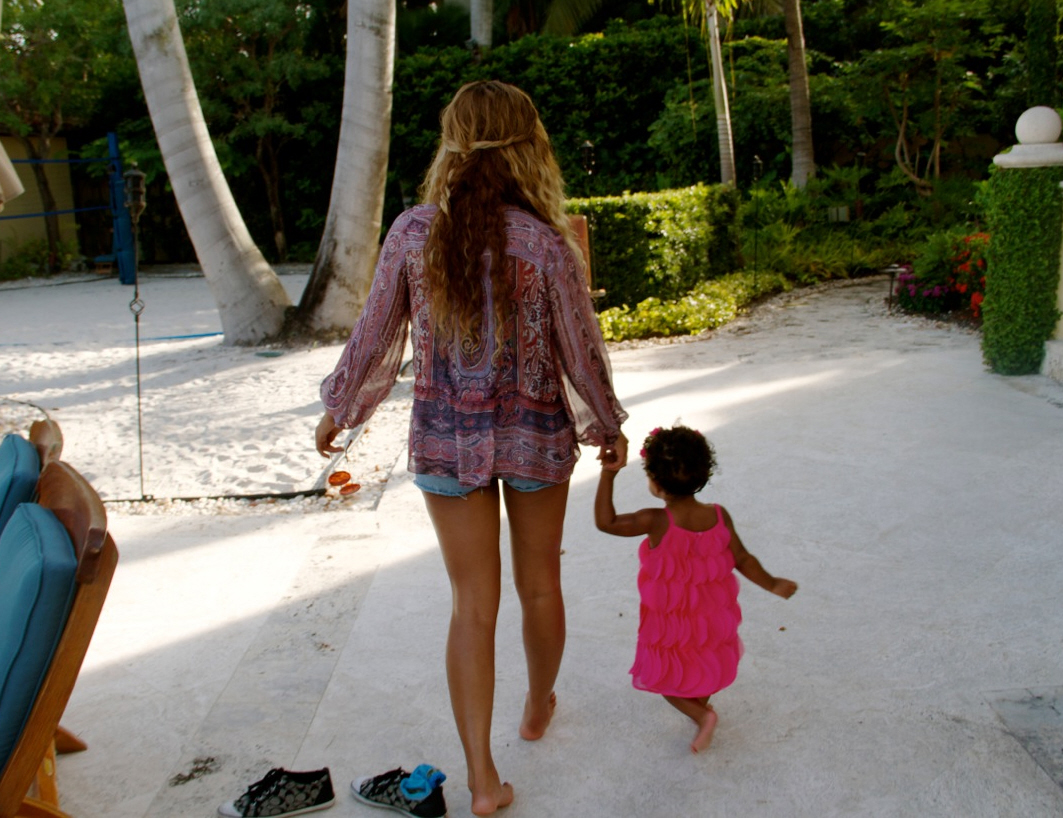 Photos courtesy of Beyonce's Tumblr.