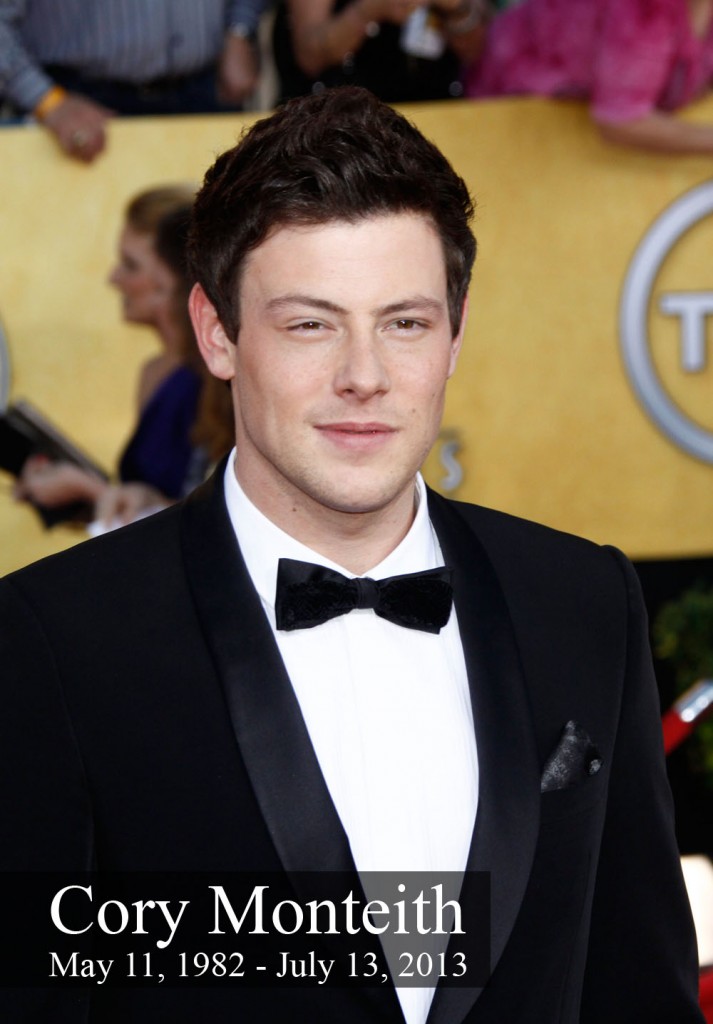 Some very sad news. Glee's Cory Monteith was found dead in Vancouver on Saturday. Cory was raised in Victoria, British Columbia, which may explain why he was in the area. He was seen at his hotel room with guests on Friday, but police claim that when he returned to his room on Saturday morning he was alone. Hotel staff found him deceased on Saturday afternoon. He was just 31 years old. Cory quietly attended rehab three months ago and completed 30 days of treatment. The cause of death has not yet been determined. Here's some of The Hollywood Reporter's coverage of this tragic story:
Glee star Cory Monteith was found dead at Vancouver's Fairmont Pacific Rim hotel Saturday, The Hollywood Reporter has confirmed. He was 31.

The actor was found at noon Saturday on the hotel's 21st floor, Vancouver police said in a news conference. He checked into the hotel July 6, and was expected to check out Saturday. When Monteith missed his checkout time at noon, hotel staff went to his room and discovered his body.

Police said Monteith was with other people Friday night. An examination of hotel video footage showed him returning to his room alone early Saturday morning. Police believe he was alone when he died. No cause of death was given and no foul play is suspected, police said. Police are questioning the people he was with Friday night. It was unclear if he was with any Glee castmates or his longtime girlfriend and co-star Lea Michele.

In March, Monteith voluntarily checked himself into rehab for substance abuse. He previously checked into rehab when he was 19. It was unclear why the Calgary native had checked into the Vancouver hotel. He was a frequent visitor to Vancouver during hiatus.

Family, Vancouver police said, have just been informed. He had been deceased for several hours when his body was discovered.

"We are so saddened to confirm that the reports on the death of Cory Monteith are accurate. We are in shock and mourning this tragic loss," representatives for the actor told THR in a statement.
I've never heard a bad word about Corey and he was lauded by his co-workers and friends as an all-around great guy. I'm thinking of Corey's girlfriend, Lea Michele, and what she must be going though. Lea recently got back from a vacation in Mexico with friends. It is not known at this time if she was in Vancouver when he passed. Our thoughts go out to Cory's friends and family at this difficult time.